Skull is a common design element widely used in jewelry design. While the skull ring from Alexander McQueen is a bit different. It is not just a skull! The ring can be divided into three parts. When stacking these part together, it make up a complete skull head. Really love the color difference between the parts.
Since it is a set of stacking rings, you can wear the jaw, left-half and right-half separately. But I think they look best when they are together.
Made of 100% brass with a price tag of $390. Honestly, I think it is a bit pricey. But considering its brand and the unique design, I have to admit it is a nice and decent gift for any skull lovers.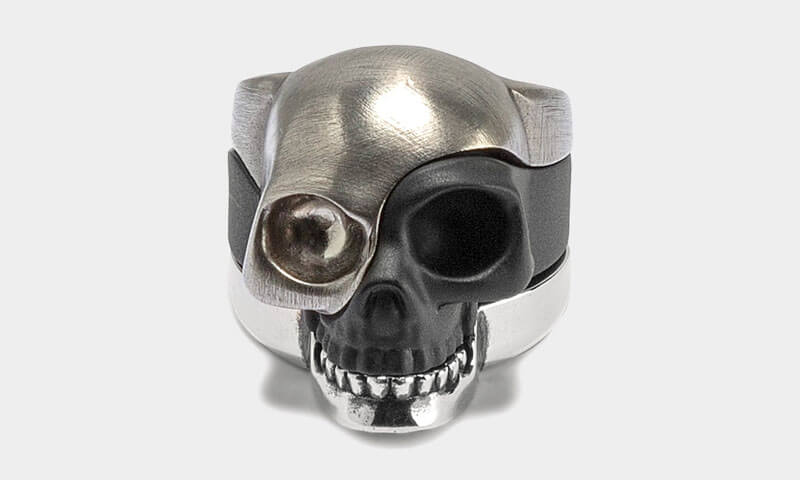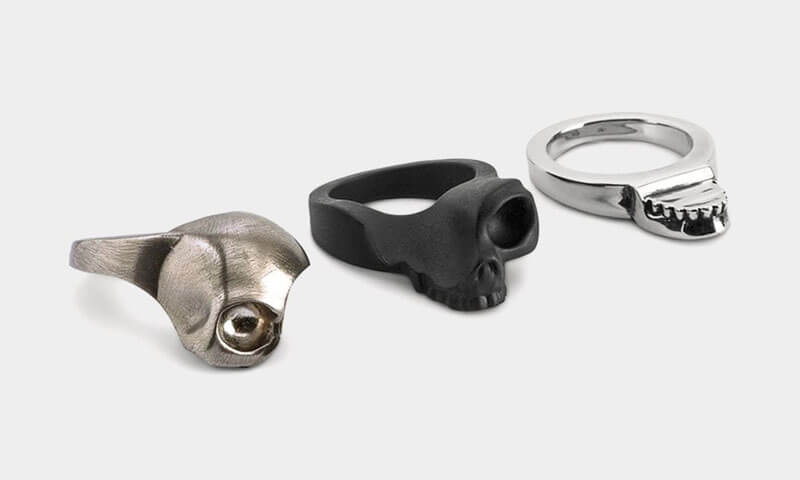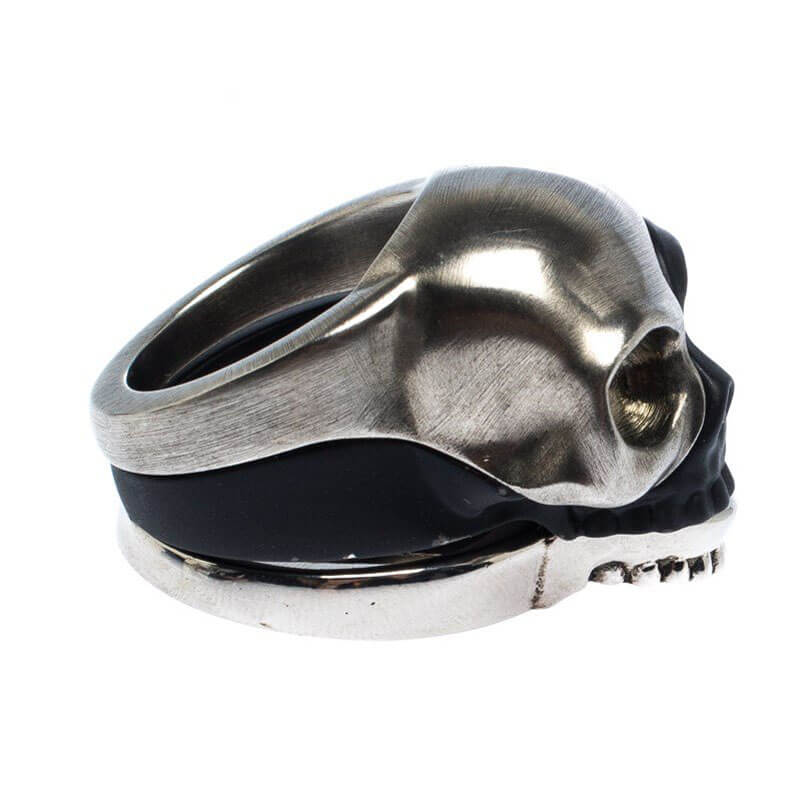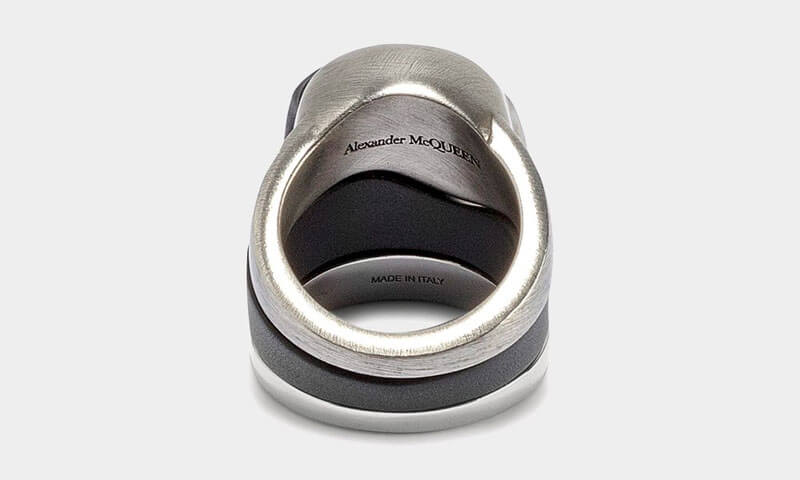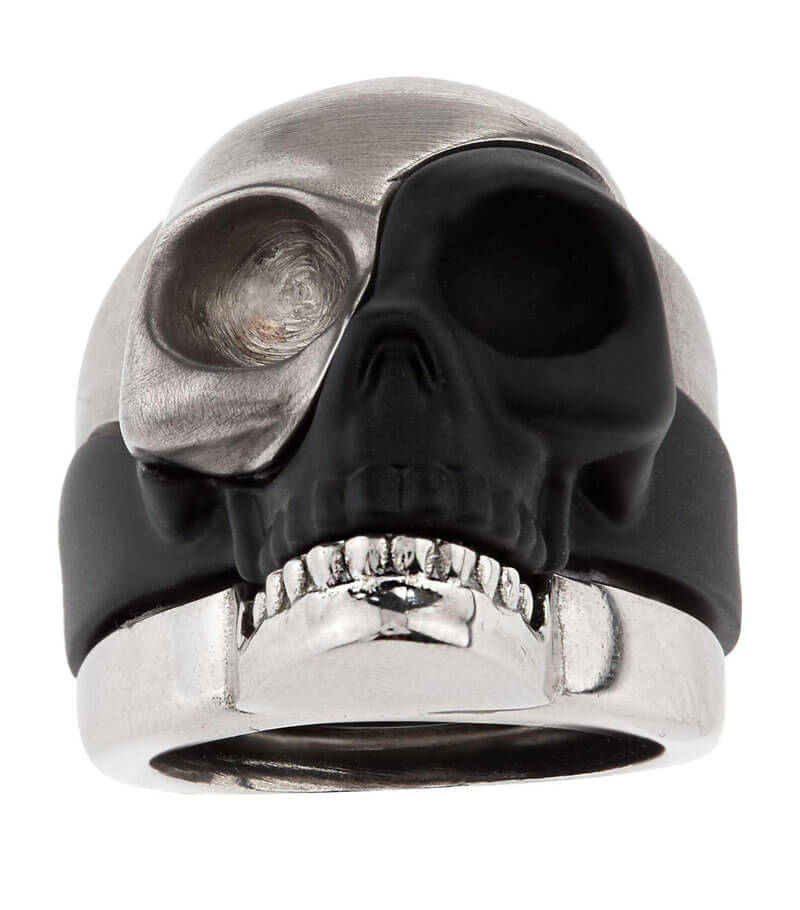 h/t: beautifullife