Drone photography is used to capture images and video, operated with remote control. In today's time, they are rising in popularity. The use of drones was limited before for military purposes. But now they are widely used in photography and videography.
By just fitting a camera in your drone, you can capture any of your special events. They give breathtaking scenic shots and let you experience the world from above and offer panoramic views.
When you pair your drone with a great operator, it provides impressive cinematic pictures. Drone cameras can help you achieve dreamlike wedding photography, videography for entertainment, and offer you the best of everything.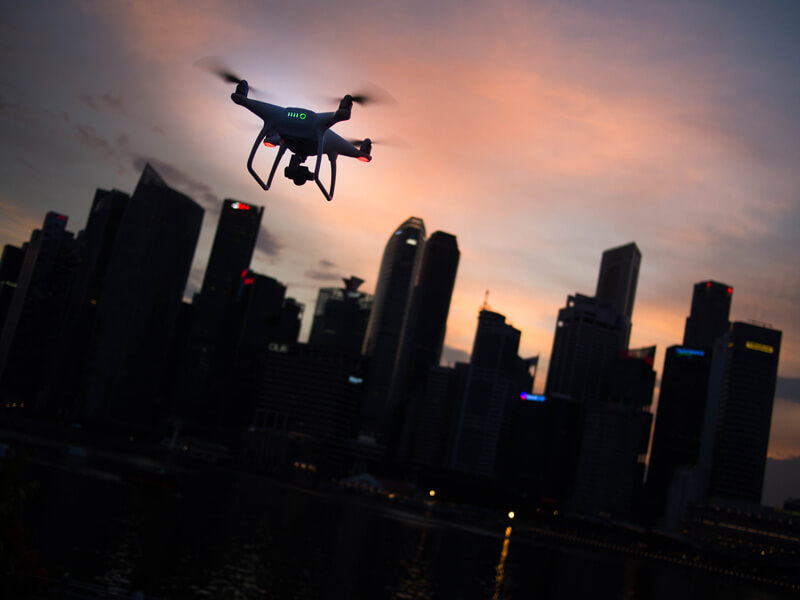 Photo by Goh Rhy Yan on Unsplash
How to Choose a Drone Equipment:
If you want to purchase a drone yourself, you don't have to buy a drone with a built-in camera. You can buy a drone from the market that can fit your type of camera inside. If you are using a DSLR camera, make sure that your drone can carry its weight.
Drones are manufactured in a way that they have a limit of carrying a certain weight and size. A standard drone has four arms, which can hold an average camera. For more massive cameras such as DSLRs, you can choose a drone with more arms.
Benefits of Using Drone Camera:
Before the invention of drones, taking photos from a higher view perspective was challenging. Now it has become easy to take amazing pictures from high view because of drones. Drone cameras come with rotating options that allow shooting photos and videos from all angles, and all of this is possible with just a remote control.
You can adopt drone photography as a hobby. When you are stressed out from the daily grind, you can go out to a relaxing outdoor space and fly your drone while exploring nature.
Photo by Aaron Burden on Unsplash
For Wedding Photography:
When you are finding a local wedding photographer, you should check if they also use a drone camera to capture pictures that are otherwise not possible with a simple camera. It can capture your special day in the most beautiful and illustrative way. You can get photos and videos from every angle.
Since drones can capture moments from a higher perspective, using it in your outdoor seaside or mountain wedding destination will be no more different than a fairytale. It can take wonderful shots of your location, taking full advantage of your beautiful venue.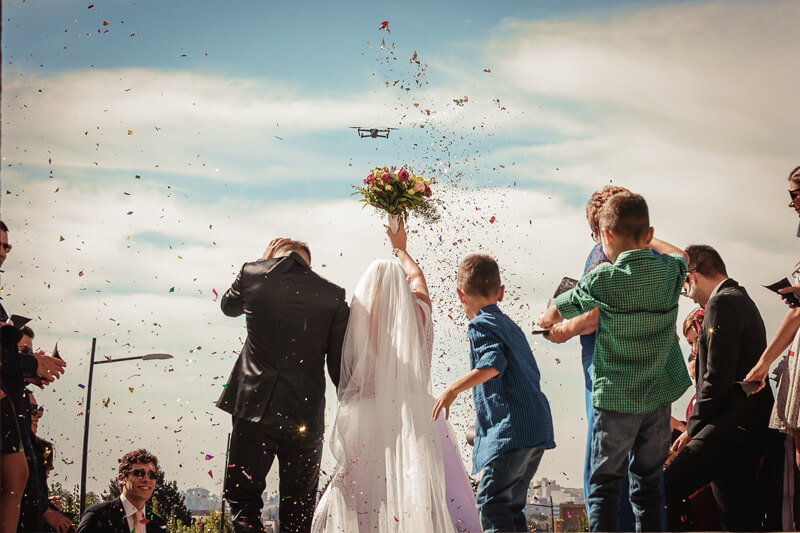 Photo by Ricardo Moura on Unsplash
Use of Drones in Filmography:
Drones have become such an important part now in shooting films and all sorts of videos. Drone photography or videography is used to overcome the challenge that cinema and television fields have to face. They are used in almost every filmed project like commercials, reality shows, films, and documentaries.
Using a drone camera, you can take shots from small areas that are difficult to navigate otherwise. It allows scenes to be shot more quickly, as you can fly a drone to film a video or photo than to use a human camera operator. It is excellent for shooting motion scenes like using it to shoot a car driving in full-speed.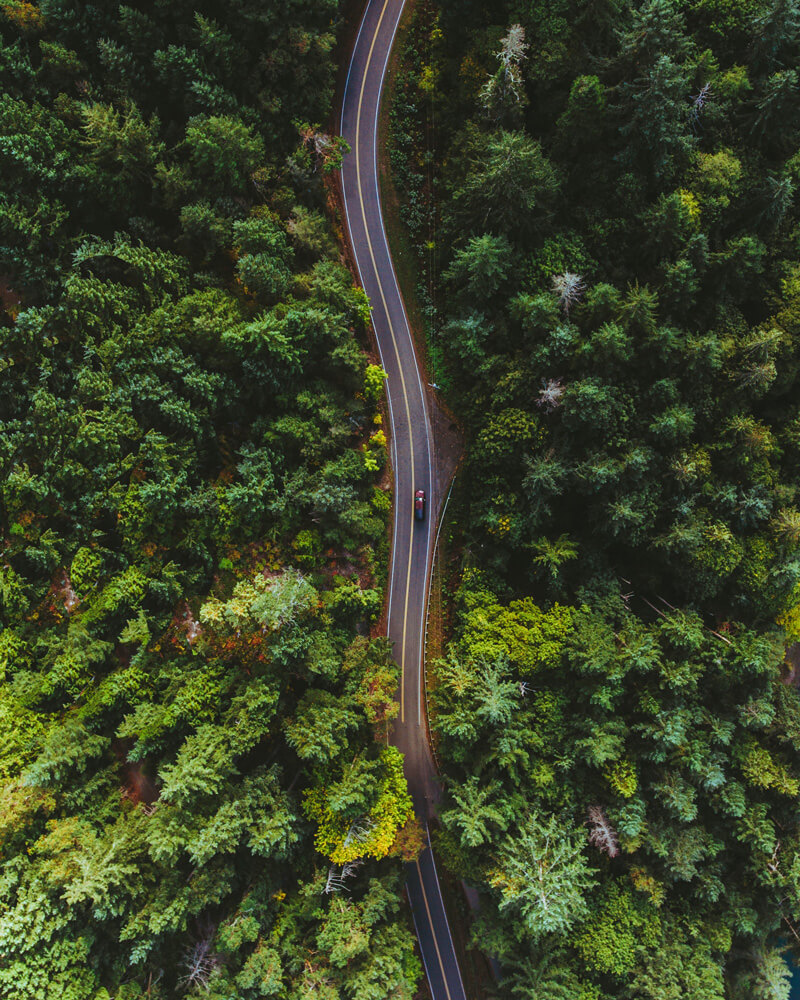 Photo by Bobby Stevenson on Unsplash
Use of Drone Photography In wildlife:
Drone cameras do not make noises when flying around as they use electric power and brushless motors, and this feature helps a great deal in capturing wildlife at its best without disturbing them.
Aerial photography is great for capturing pictures of birds and other animals who stay on tall trees and under challenging places that are hard to reach. You can get amazing shots of the animal and nature while staying away from the location.