This "borderless" apartment sits atop a five-story building in Bangkok, where water tank is the only thing stored there previously.
In the most cases, the rooftop of a building is where solar panel or water tank used to be. But WARchitect took the advantage of this unused space, and transformed it into a residential bungalow for the building's owner.
Large, floor-to-ceiling glass doors not only give panoramic views but create an illusion of space within the 1,600-square-foot (150-square-meter) abode. As the client wants a relatively private dwelling, the architect focuses less on entertaining and provide most comfortable of the life the owner can have. All the rooms rotate around a central courtyard that is visible from all angles, providing a bit of greenery high in the sky. The dining room, living room, bathroom, kitchen, and bedroom all connect to the outdoor environment.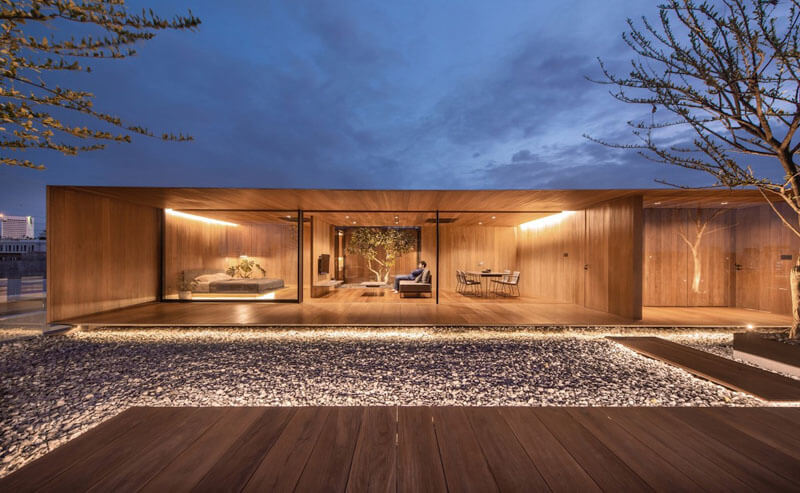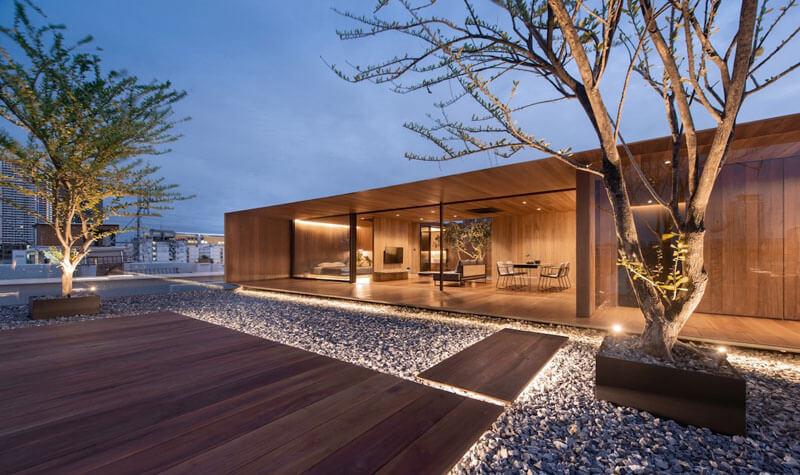 The expansive outdoor panorama might give people who live here a feeling of loneliness. To make the place warm and cozy, the Balau wood is used thoroughly across the apartment. It looks pretty good, but I am a bit worried about the how strong this type of apartment can survive in the extreme weather condition?