The Ninja Board Cutting Board & Knife Set(amazon) by OTOTO may look cute, but it's designed for quick slicing and dicing of fruits and vegetables. The ninja-shaped wood chopping board features a knife-friendly surface that preserves blade sharpness and even includes a slot to keep your knife handy.
Searching for the perfect gift? This cutting board set stands out with its unique design and functionality. It's an ideal present for birthdays, housewarmings, weddings, or anyone who appreciates clever kitchen tools.
Perfect for fast and easy meal preparation, the compact size of our board and knife is ideal for solo or couple cooking. Plus, cleaning is a breeze – simply wash with water and soap, and it's ready for your next culinary adventure.
But the Ninja Board isn't just for slicing; it can double as a stylish serving tray for finger foods or sushi, adding a touch of fun to your dining experience.
OTOTO's household products, like the Ninja Cutting Board & Knife Set, add joy to everyday chores with their functional yet quirky design. Explore the magic and charm in your kitchen today! [buy from amazon]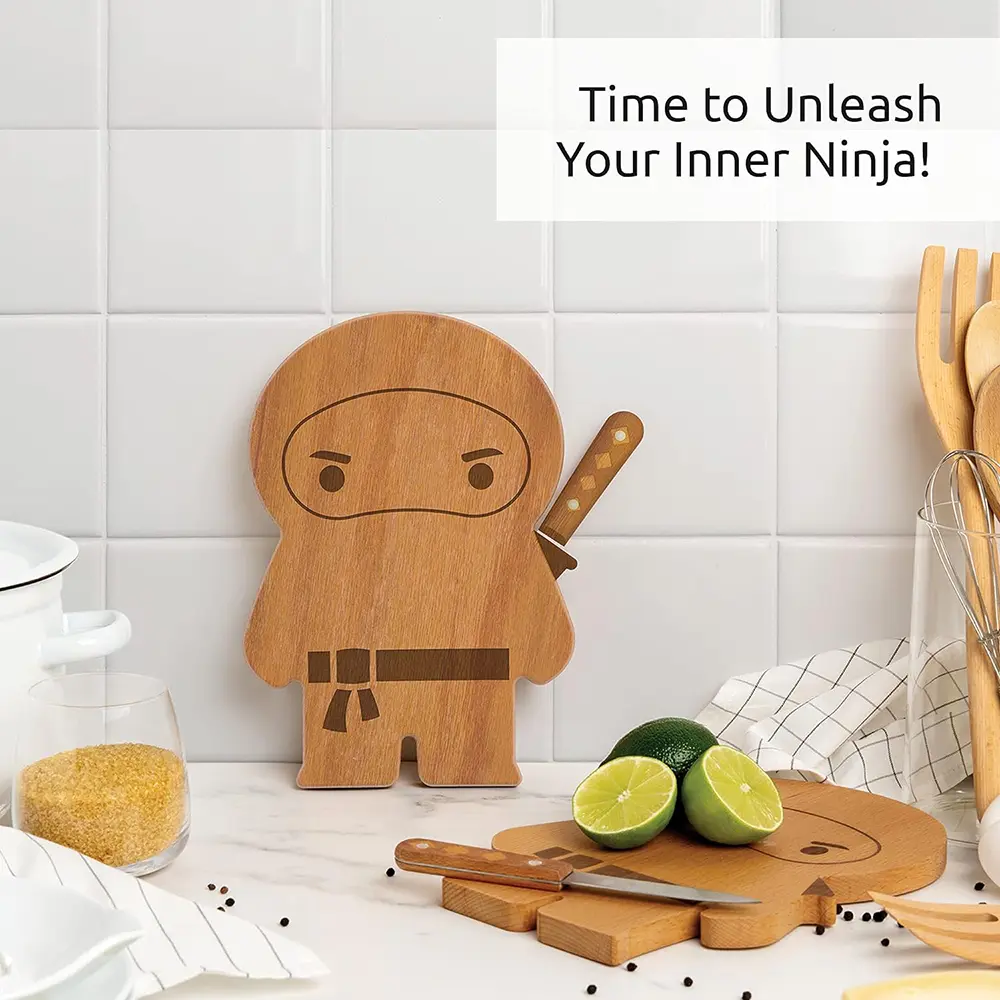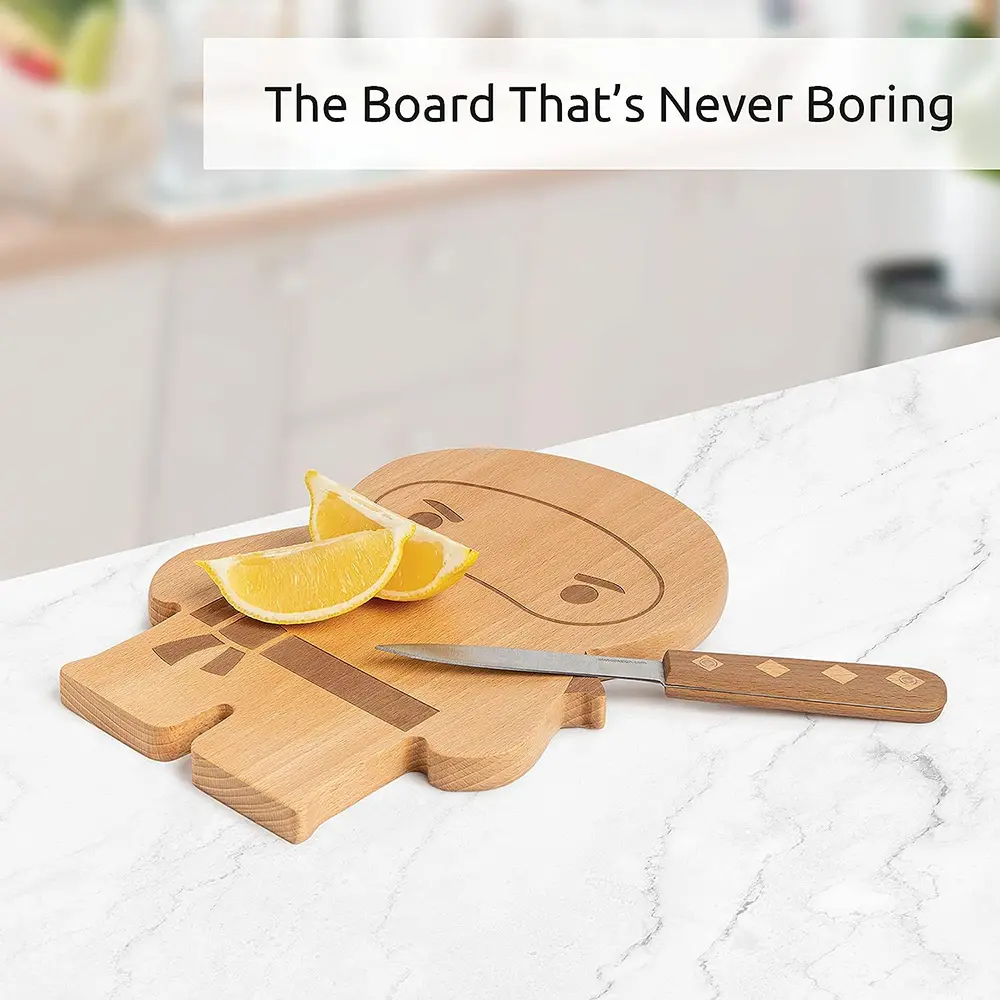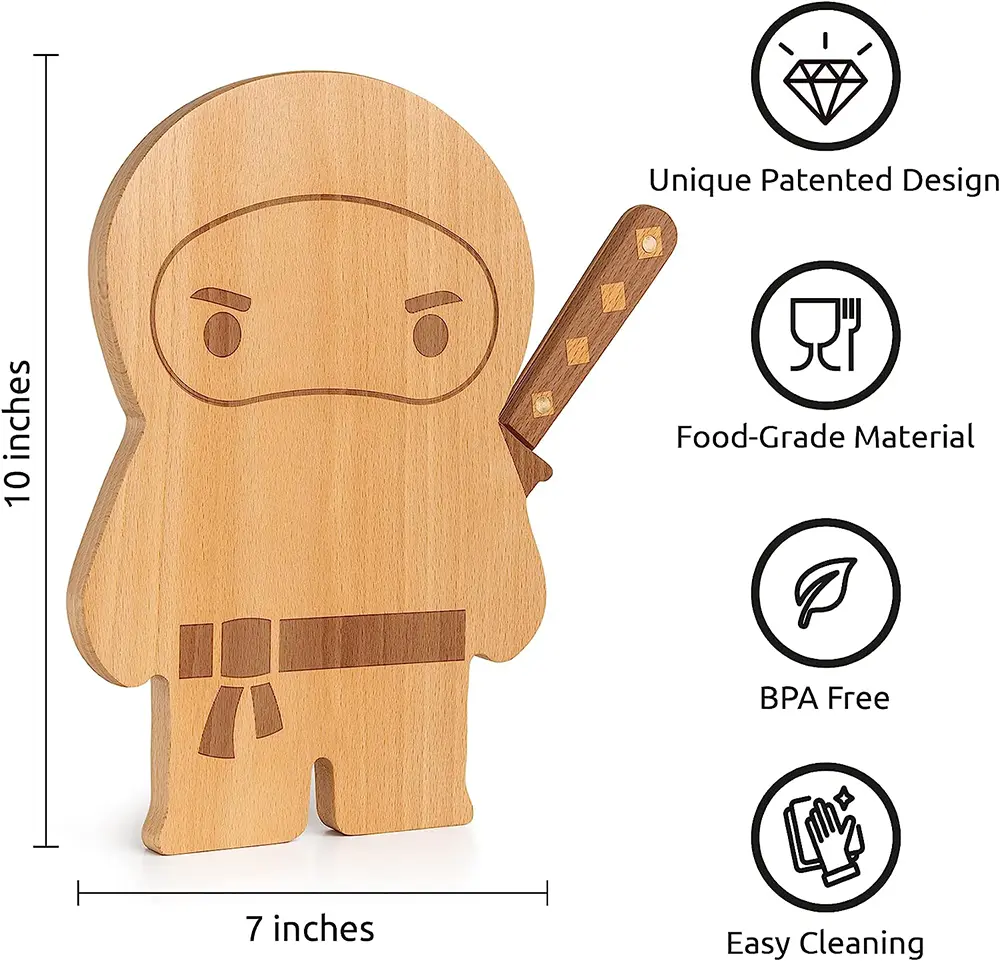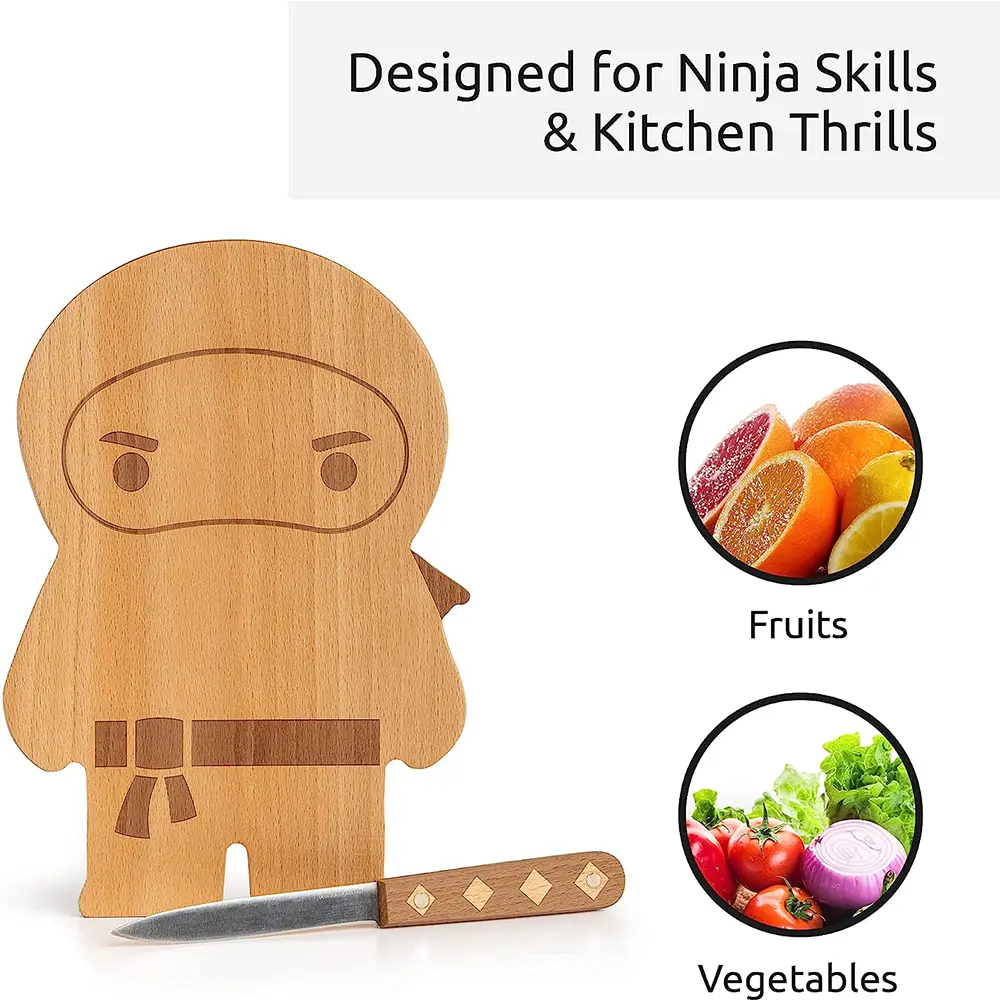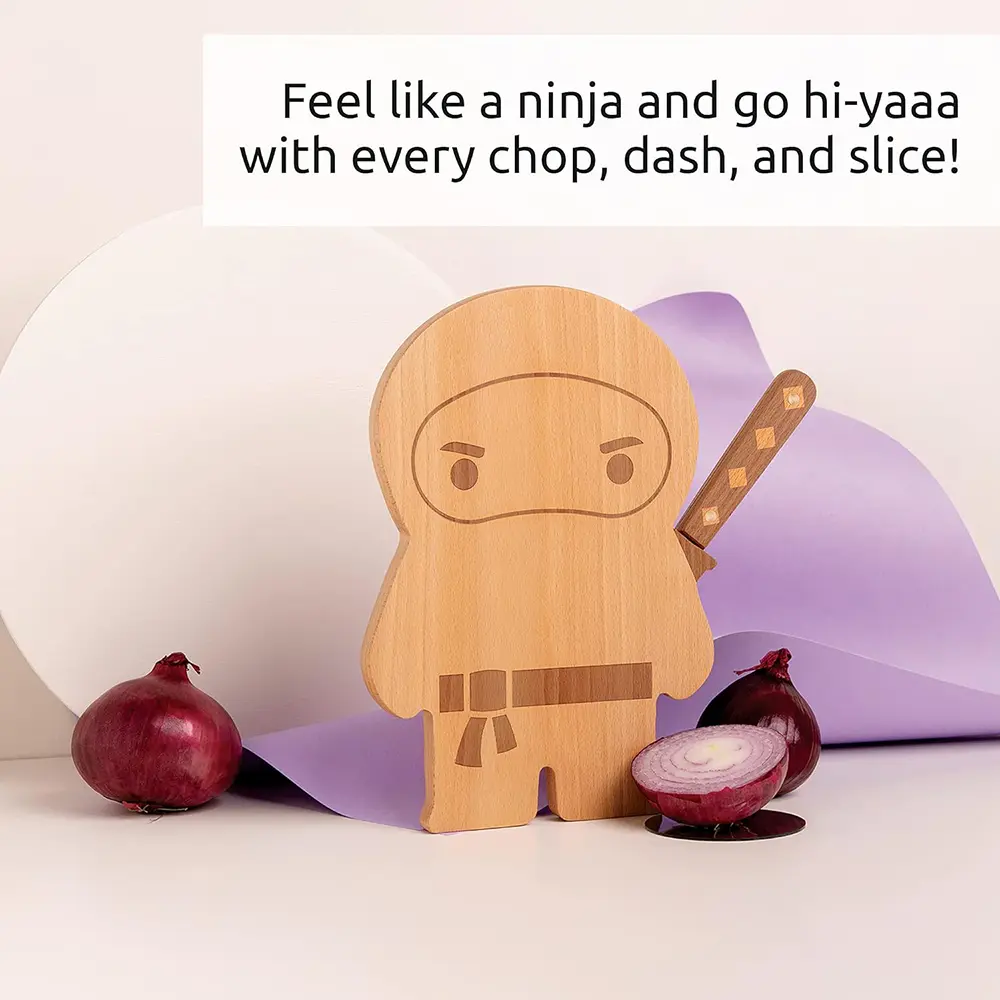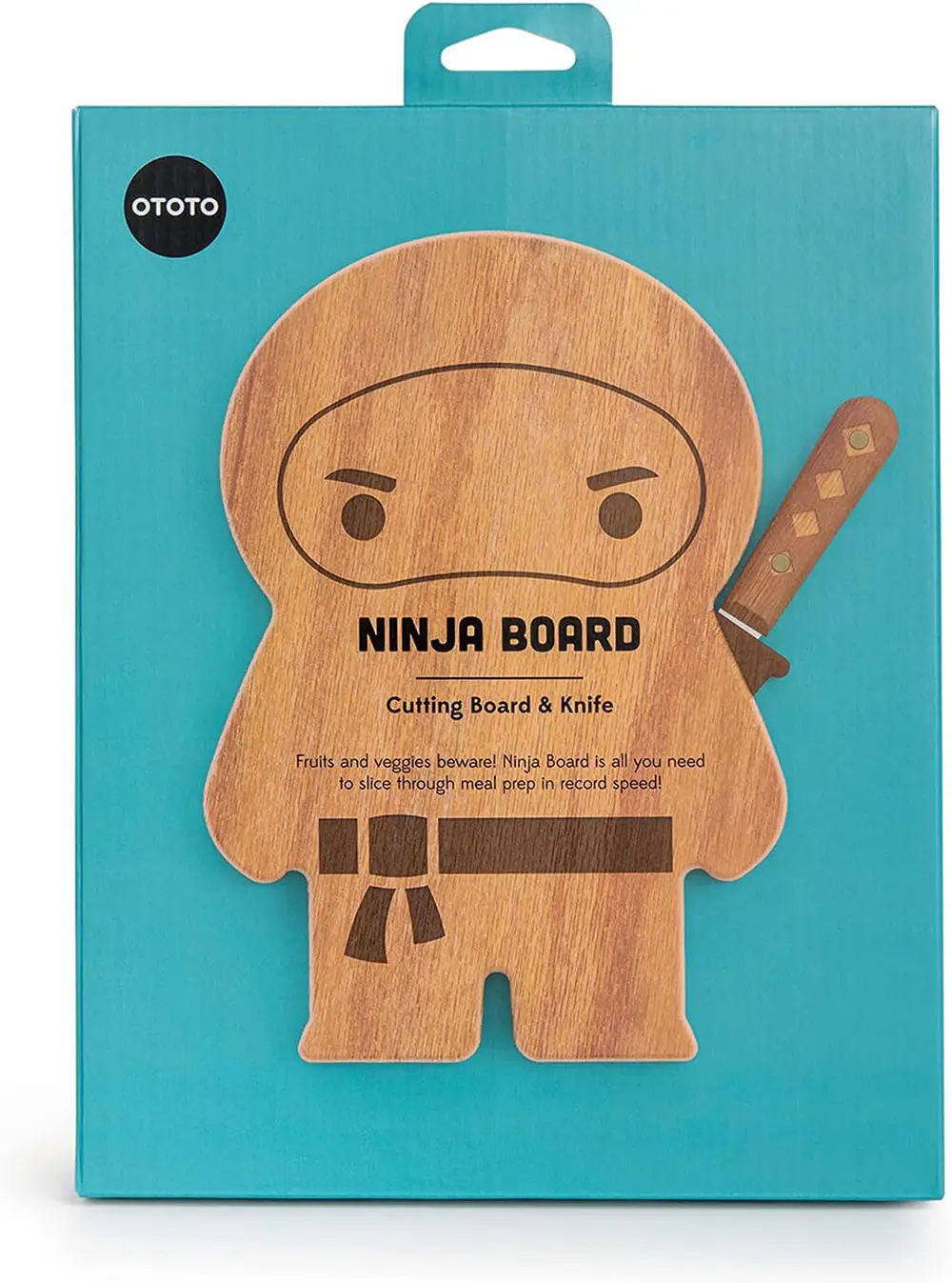 We are a participant in the Amazon Services LLC Associates Program. If you make a purchase, Design Swan may earn an affiliate commission. Please read our disclosure for more info.