Unicorns have captured our imagination with their enchanting and magical qualities. From mythical creatures to whimsical symbols, unicorns have become a beloved theme in various products. If you're a unicorn enthusiast or know someone who is, you'll be delighted to discover these ten unicorn-shaped products that add a touch of magic to everyday life. From kitchen tools to home decor and accessories, these unicorn-inspired items will bring joy and charm into your world. Let's explore these enchanting creations and embrace the whimsy of unicorns!
We are a participant in the Amazon Services LLC Associates Program. If you make a purchase, Design Swan may earn an affiliate commission. Please read our disclosure for more info.
CRACK A SMILE – Unicorn Baking Mold
Start your day with a delightful unicorn-inspired breakfast using the CRACK A SMILE Unicorn Baking Mold. Crafted from BPA-free, food-safe silicone, this mold allows you to create adorable unicorn-shaped pancakes that are sure to make mornings magical.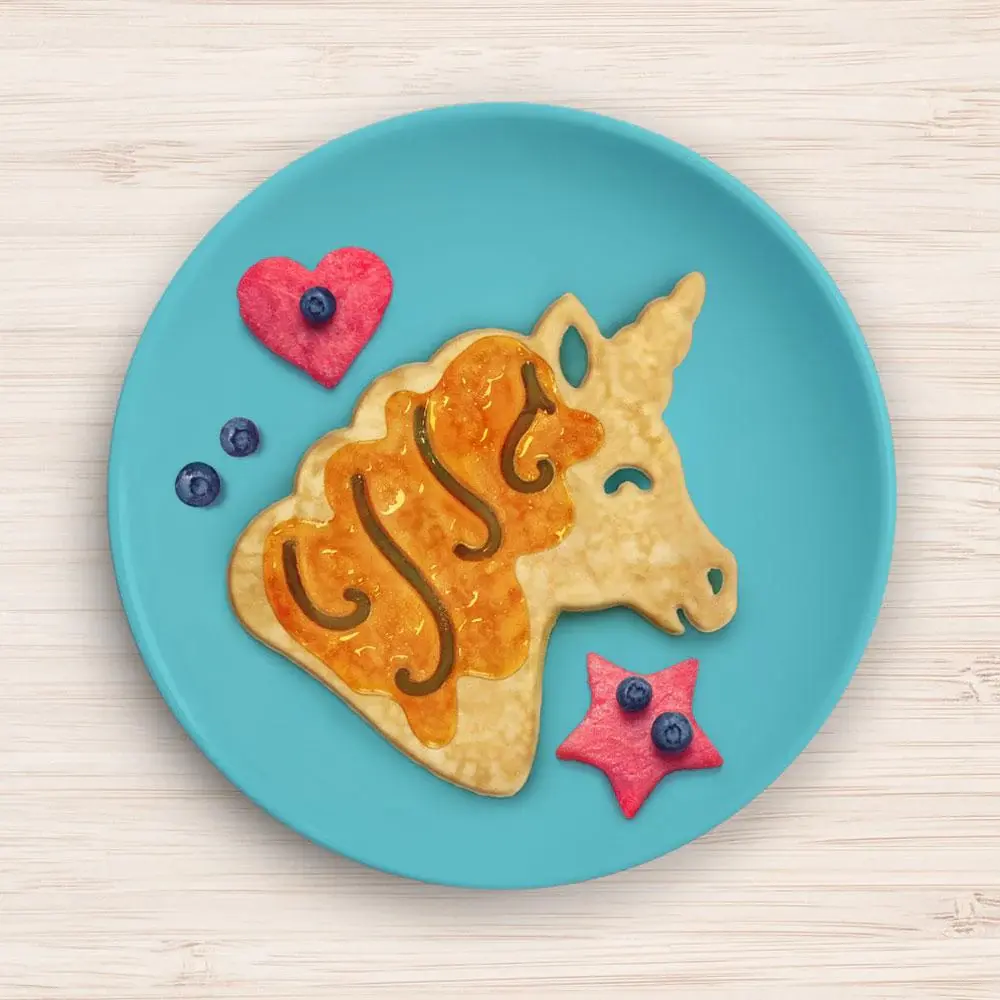 [buy on amazon]
Unicorn Pool Float Tea Infuser
Experience a mini pool party in your tea cup with the Unicorn Pool Float Tea Infuser. This clever and charming infuser floats atop your mug while brewing your favorite loose leaf tea, making tea time even more delightful.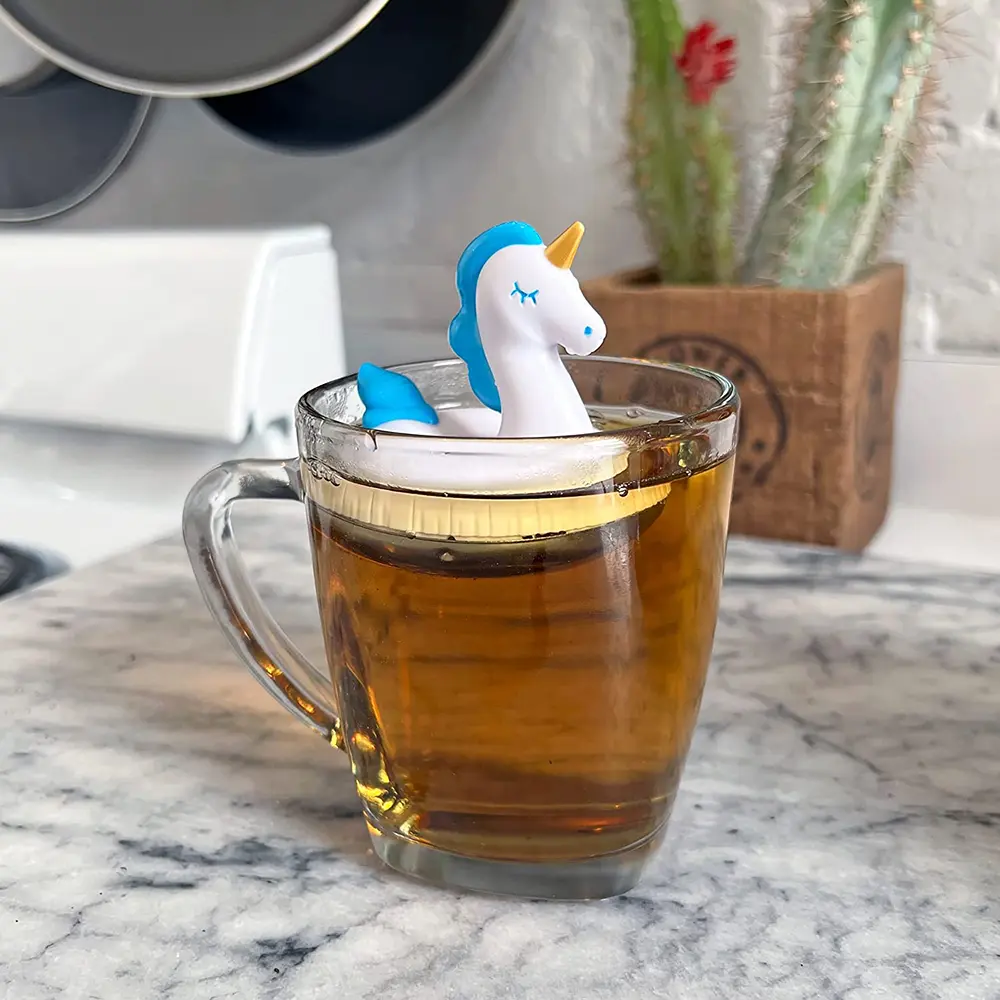 [buy on amazon]
Unicorn Phone Holder
Enhance your phone viewing experience with the Unicorn Phone Holder. This soft rubber holder is compatible with various iPhone and Android models, providing a secure grip and perfect viewing angle for video calls and multimedia enjoyment.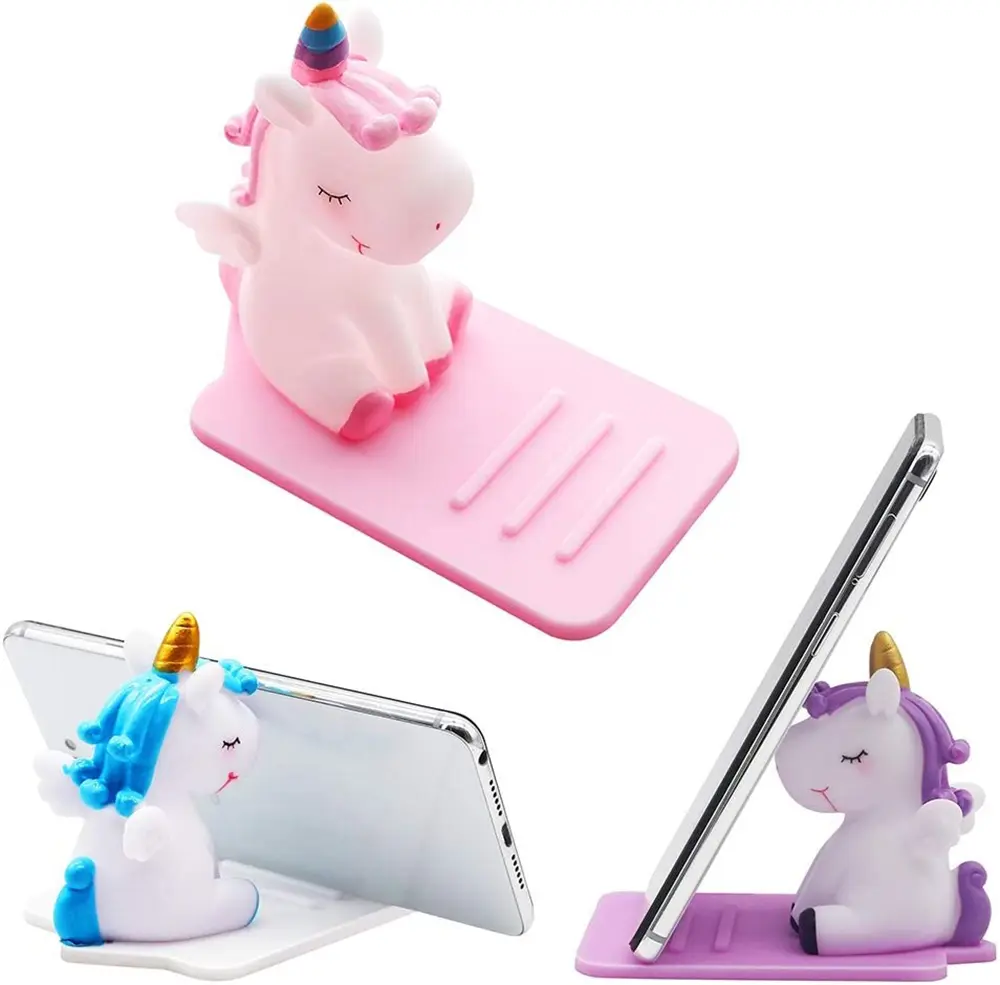 [buy on amazon]
PyroPet Unicorn Candle
Unleash the mystical allure of the PyroPet Unicorn Candle. Handmade from high-quality paraffin wax, this unique candle reveals a hidden aluminum skeleton as it burns, creating an enchanting and mesmerizing ambiance. The dimensions of the candle are 5.1 x 2.6 x 8 inches (13 x 6.5 x 20.3 cm). Burn time approximately 16 – 20 hours.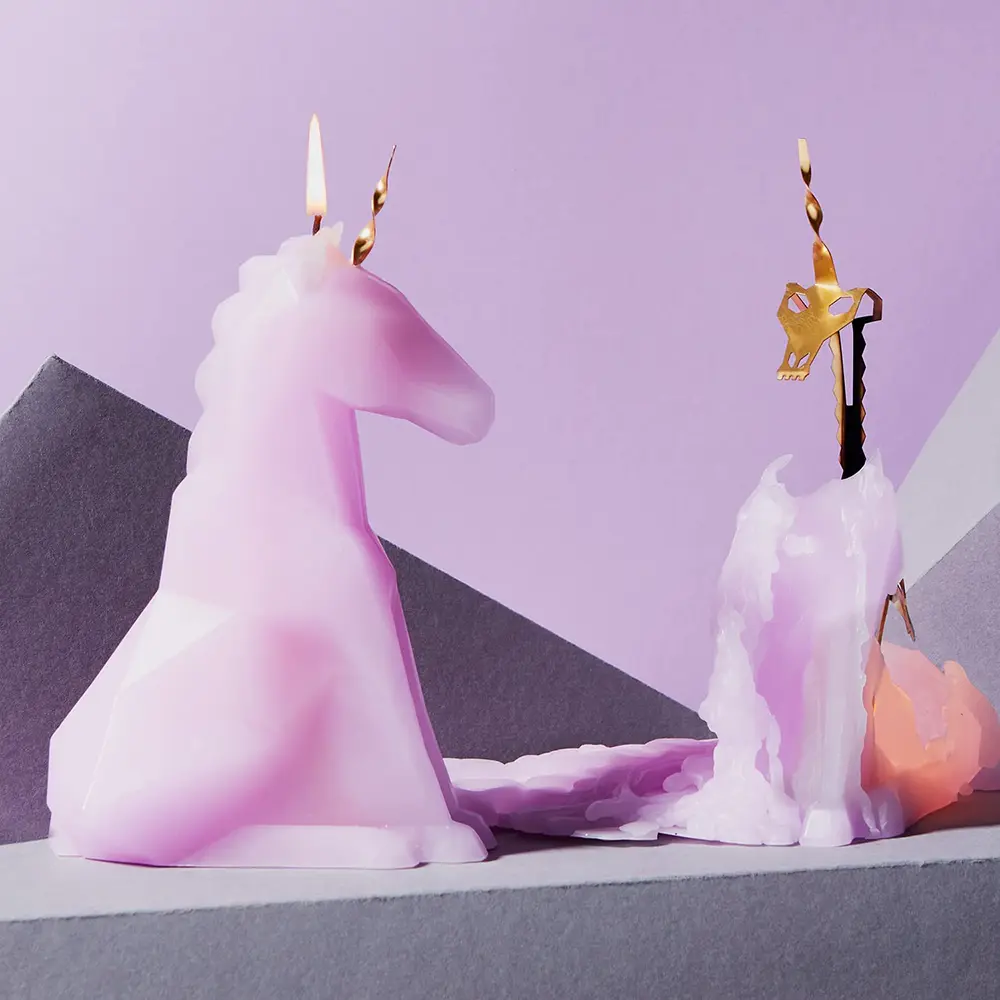 [buy on amazon]
Bust Vintage Unicorn Coin Bank
Embrace the whimsy of unicorns while saving with the Bust Vintage Unicorn Coin Bank. Handcrafted from sturdy resin, this beautifully designed piggy bank adds a touch of gothic charm to your decor while serving as a functional and unique money-saving vessel.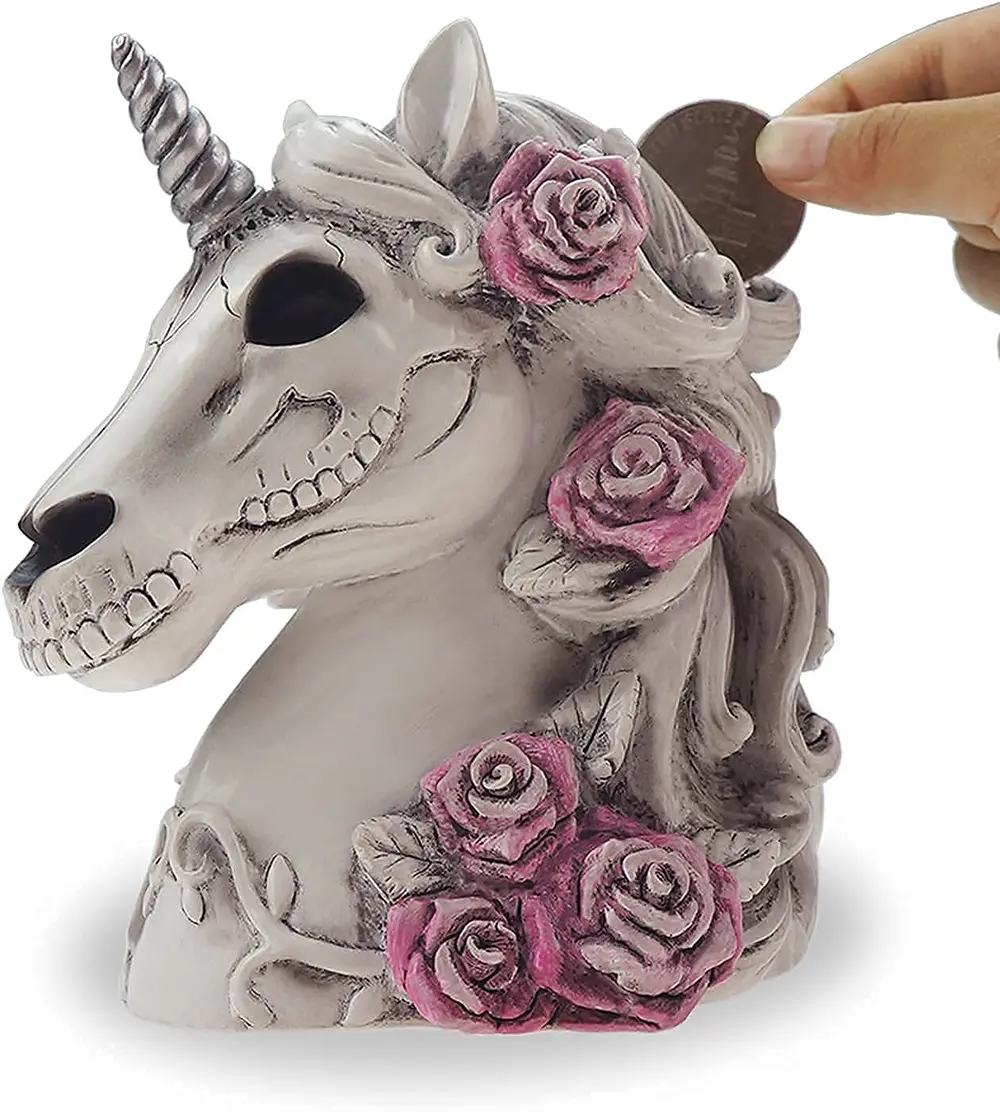 [buy on amazon]
Unicorn Sewing Scissors
Unleash your creative side with the Unicorn Sewing Scissors. These adorable rainbow-colored scissors feature a cute unicorn design and pointed blades, making them perfect for delicate cutting tasks in your sewing and crafting projects.
The precision unicorn scissors are about: about 4.5inch(11.45cm) long, 1.77inch(4.5cm) wide, 0.17inch(0.45cm) thick.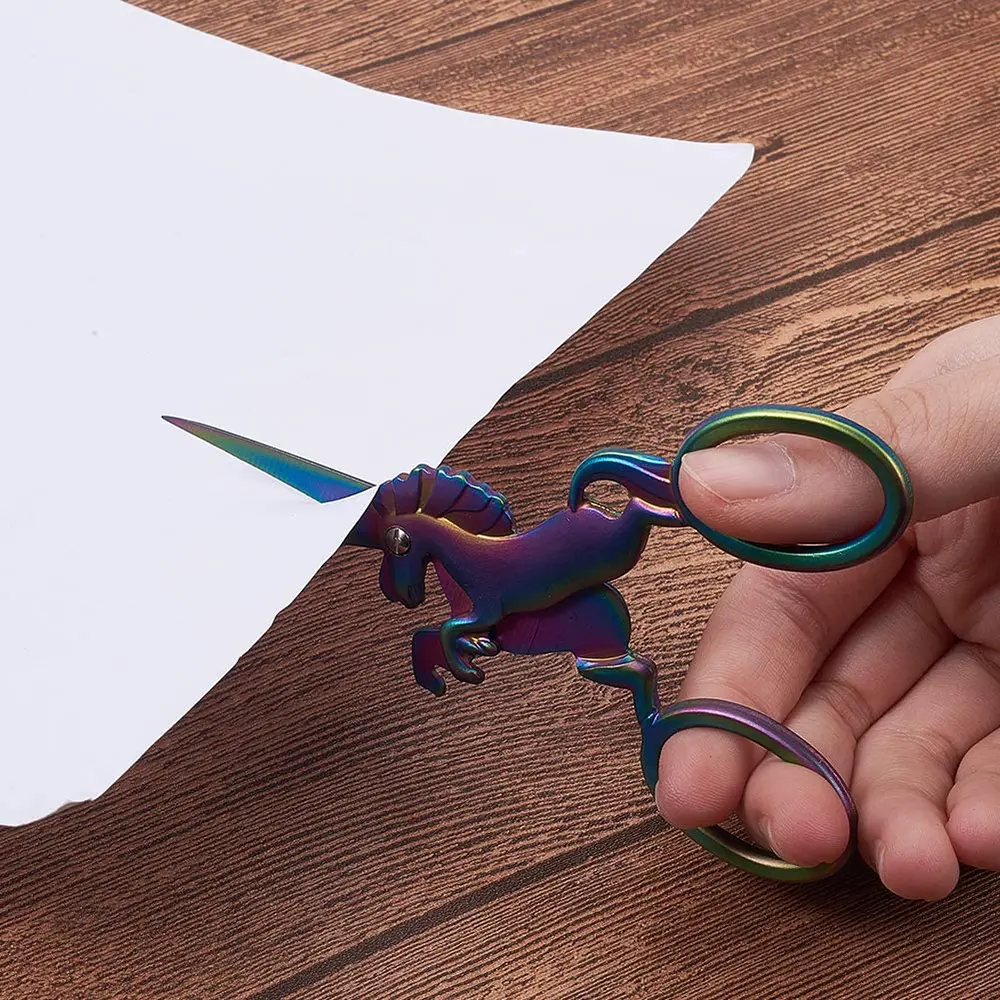 [buy on amazon]
Unicorn LED Night Light
Transform any room into a magical sanctuary with the Unicorn LED Night Light. With its warm white LED lights and adorable design, this light decoration creates a soothing and enchanting ambiance, bringing a sense of joy and wonder to both children and adults.
Size (Wx H x D): 9.84″ x 9.64″ x 1.10″.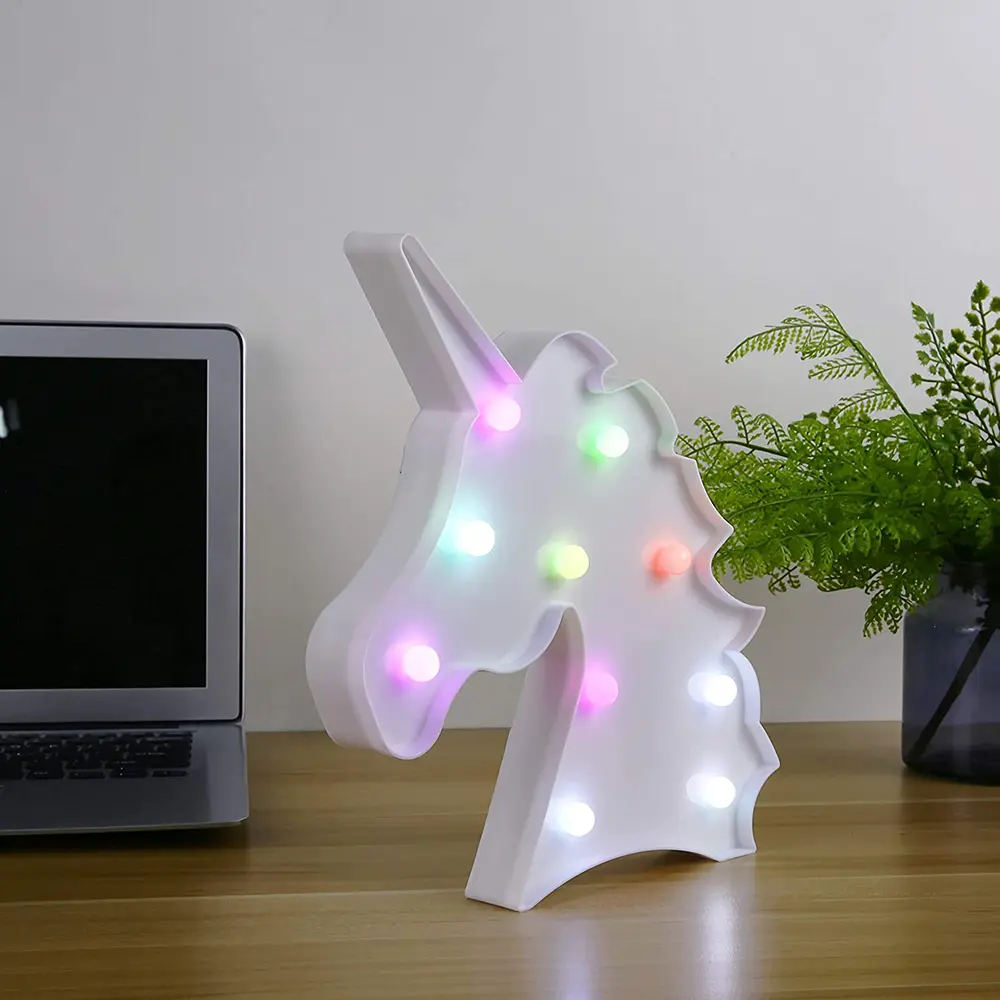 [buy on amazon]
Silicone Poppet Unicorn Bag
Experience the joy of popping bubbles while carrying your essentials with the Silicone Poppet Unicorn Bag. This versatile bag combines a push bubble fidget toy, a purse wallet, and a shoulder bag, providing entertainment and stress relief on the go.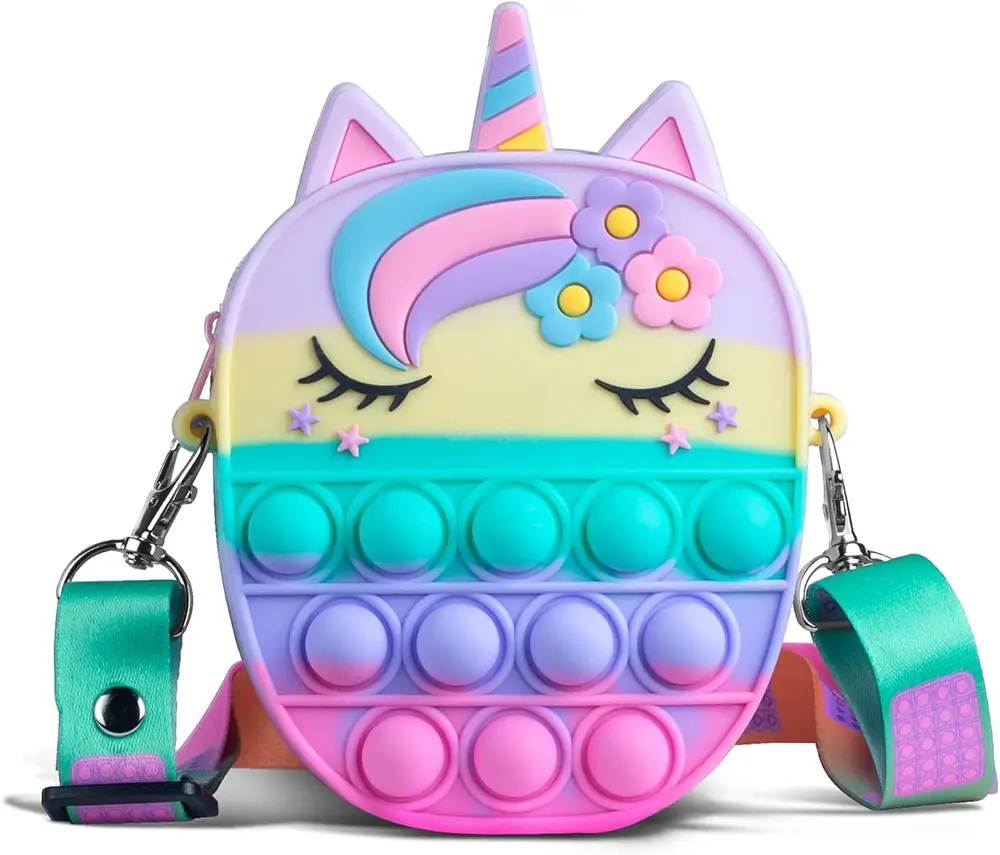 [buy on amazon]
Unicorn Shaped Ottoman
Add a whimsical touch to your home decor with the Unicorn Shaped Ottoman. Upholstered in comfortable tech cloth fabric and filled with soft high-density sponge, this ottoman offers both comfort and style, inviting you to relax and unwind in a magical setting.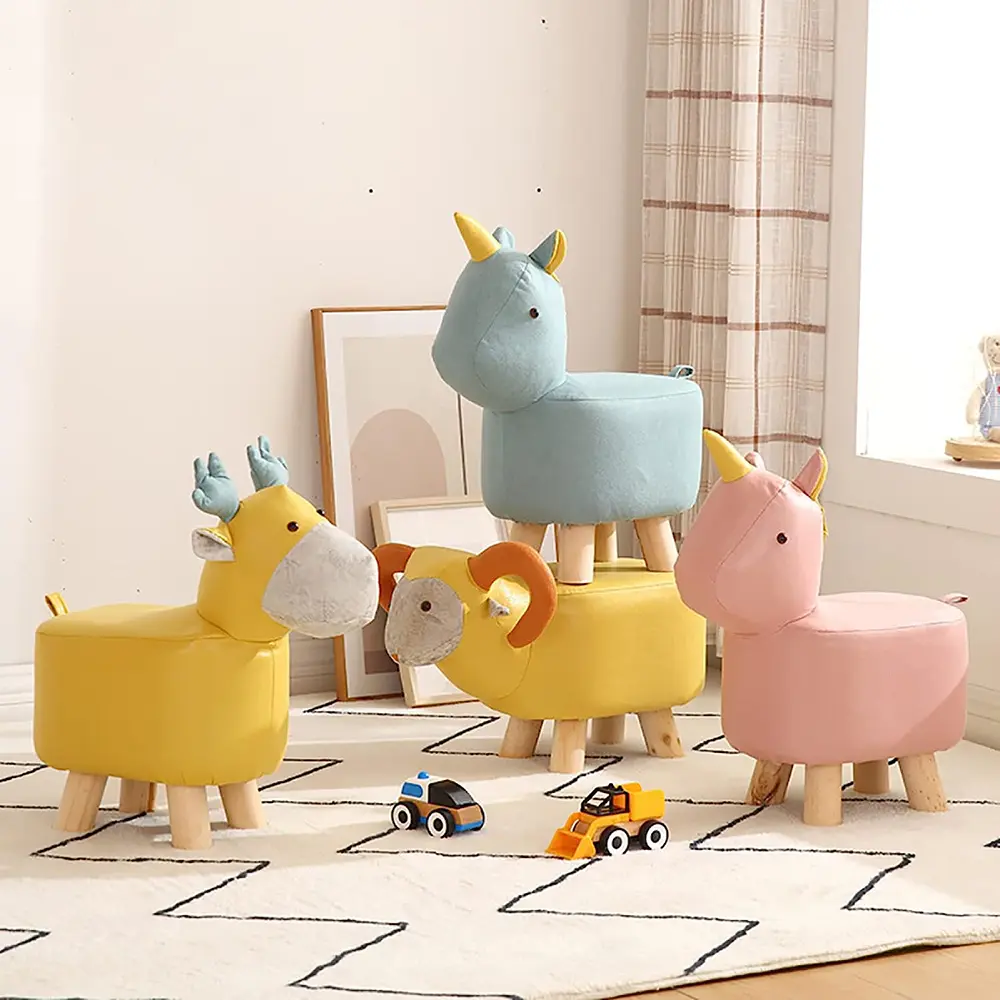 [buy on amazon]
Unicorn Soap Dish Holder
Make bath time more delightful with the Unicorn Soap Dish Holder. This lightweight and portable dish adds a cute and functional touch to your bathroom, keeping your soap within easy reach while showcasing a charming cartoon-inspired unicorn design.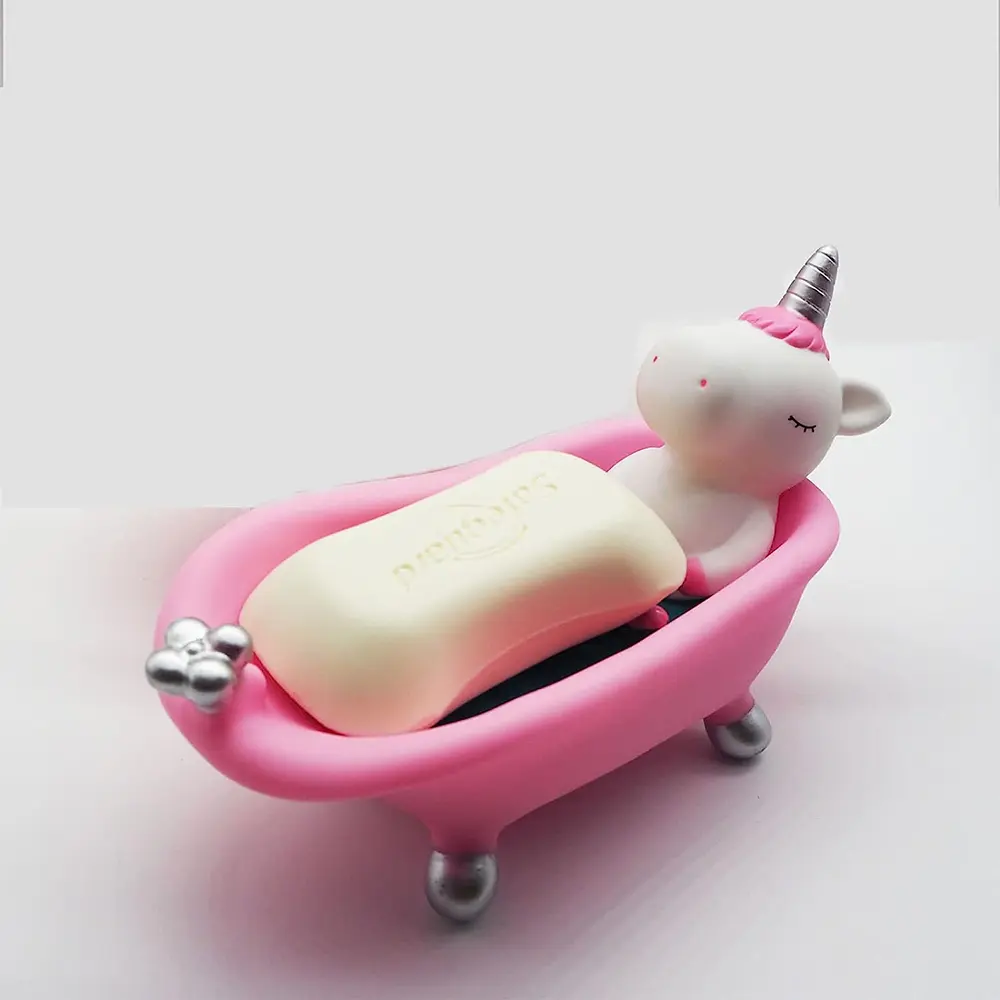 [buy on amazon]
Embrace the magic of unicorns with these delightful and imaginative products. From transforming your meals to adding whimsy to your living space, these unicorn-shaped creations bring joy and wonder to everyday life. Discover the enchantment of these unicorn-themed items and let your imagination soar as you indulge in the world of unicorns!