Encircled in roughly textured bark, thin woodcuts become canvases for the whimsical landscapes and scenes illustrated by Melpomeni Chatzipanagiotou. Using a combination of pen, ink, gouache, and acrylic paint, the Greek artist draw outdoor vignettes cloaked in pattern and cosmic details.
Last year (2016) I started working on a series of Wood Cut Illustrations. It started as an experiment and to explore a different surface, an outlet from using paper on a daily basis. There is something scenic working on wood, it can transport you away and it gives additional meaning and purpose to the work. Nature has always given me great inspiration and this time I tried to capture the essence of land, long fields, high mountains and plants sometimes even exploring different themes and subjects. Nature holds harmony and purity. For those who want to listen, I believe it has many things to teach us.
– Melpomeni Chatzipanagiotou
Chatzipanagiotou's heavily patterned woodcuts are adorned with cosmic details that add a touch of fantasy to the natural scenes. Nighttime skies are brimming with snowflakes; Deer dash throw forest lighting up by stars. Chatzipanagiotou's paintings will cast a spell over you and bring you intp a magic world.
On Etsy, there are numerous wood and paper graphics by Chatzipanagiotou that you can buy from her Etsy shop. You may also see her Wood Cut Illustrations on Instagram. She also have two coloring books "Circle of Life" and "Nature Mandalas", if you want to fill her whimsical landscape with your imaginative touch.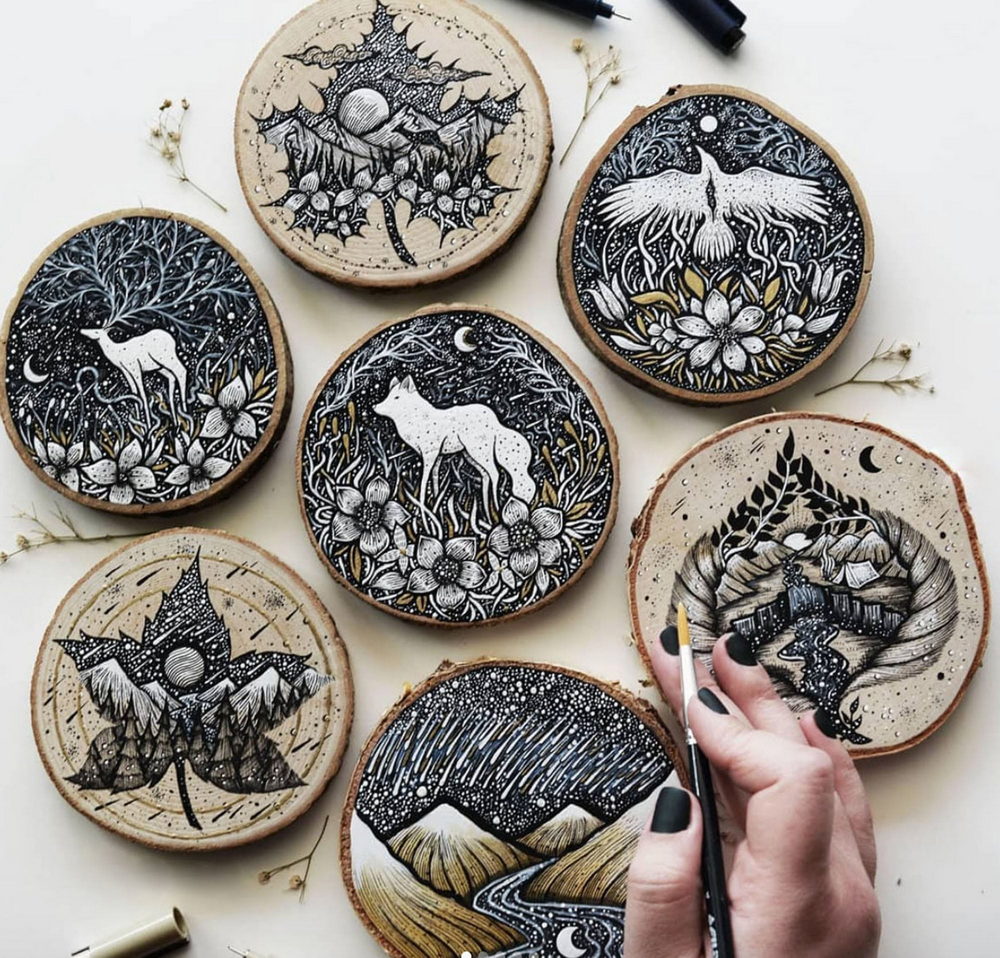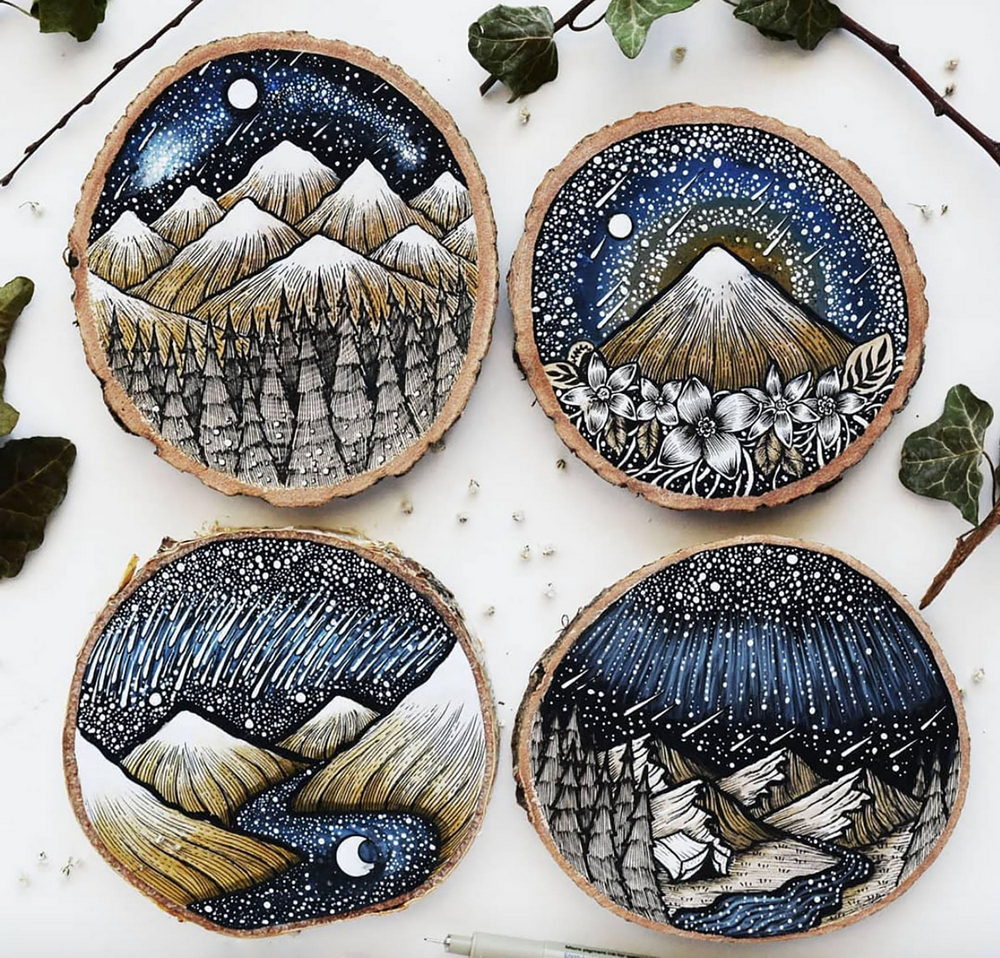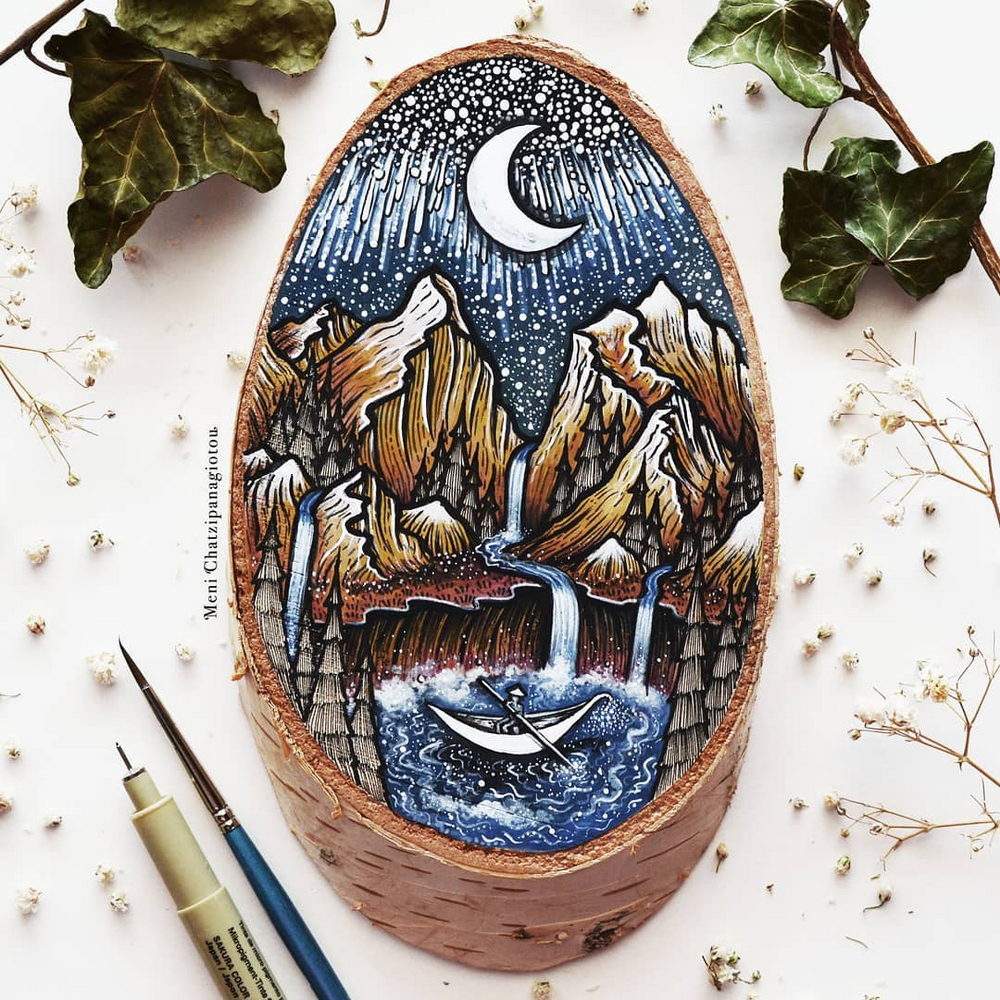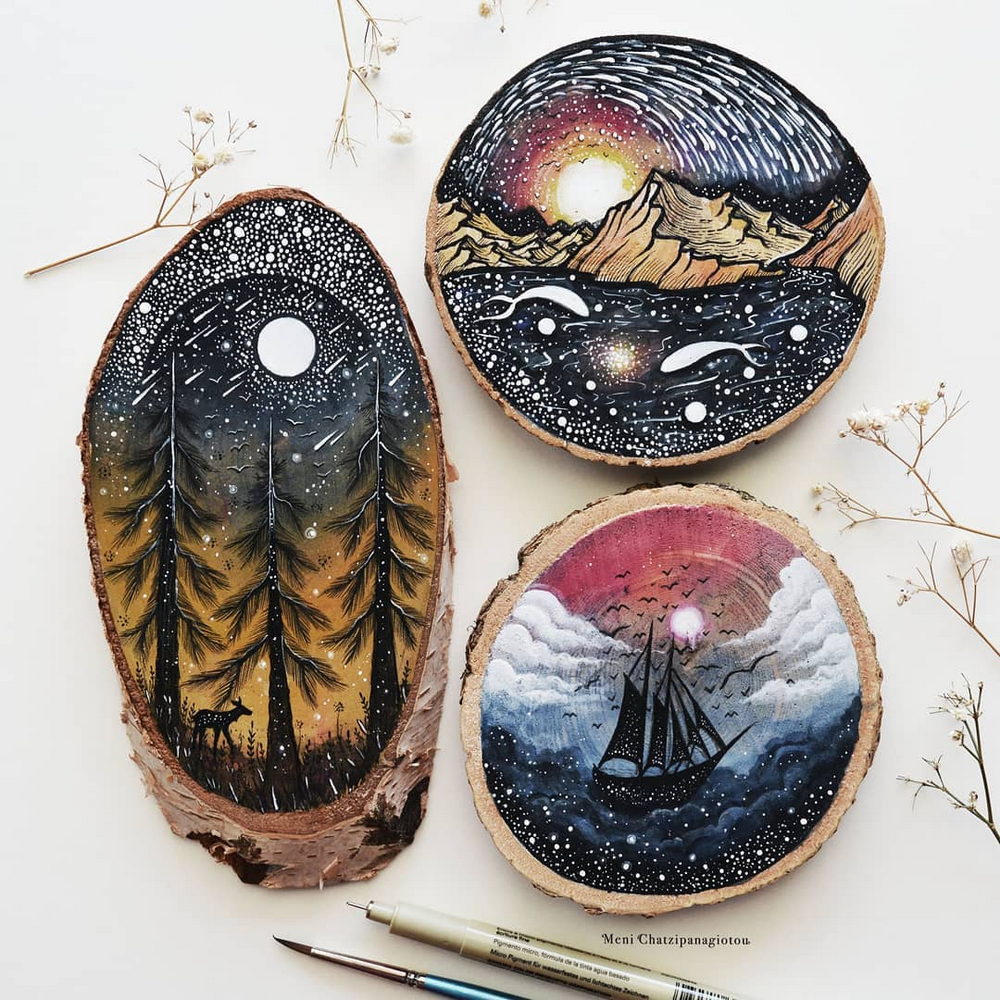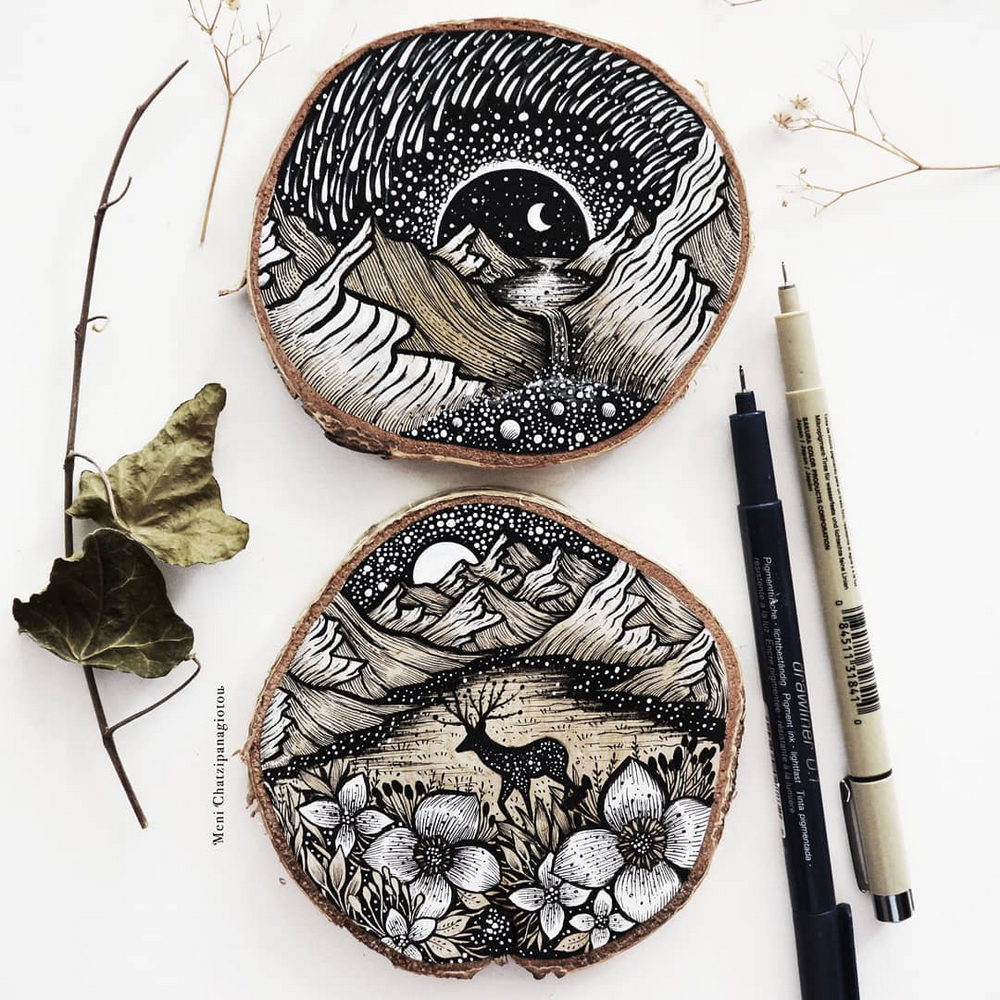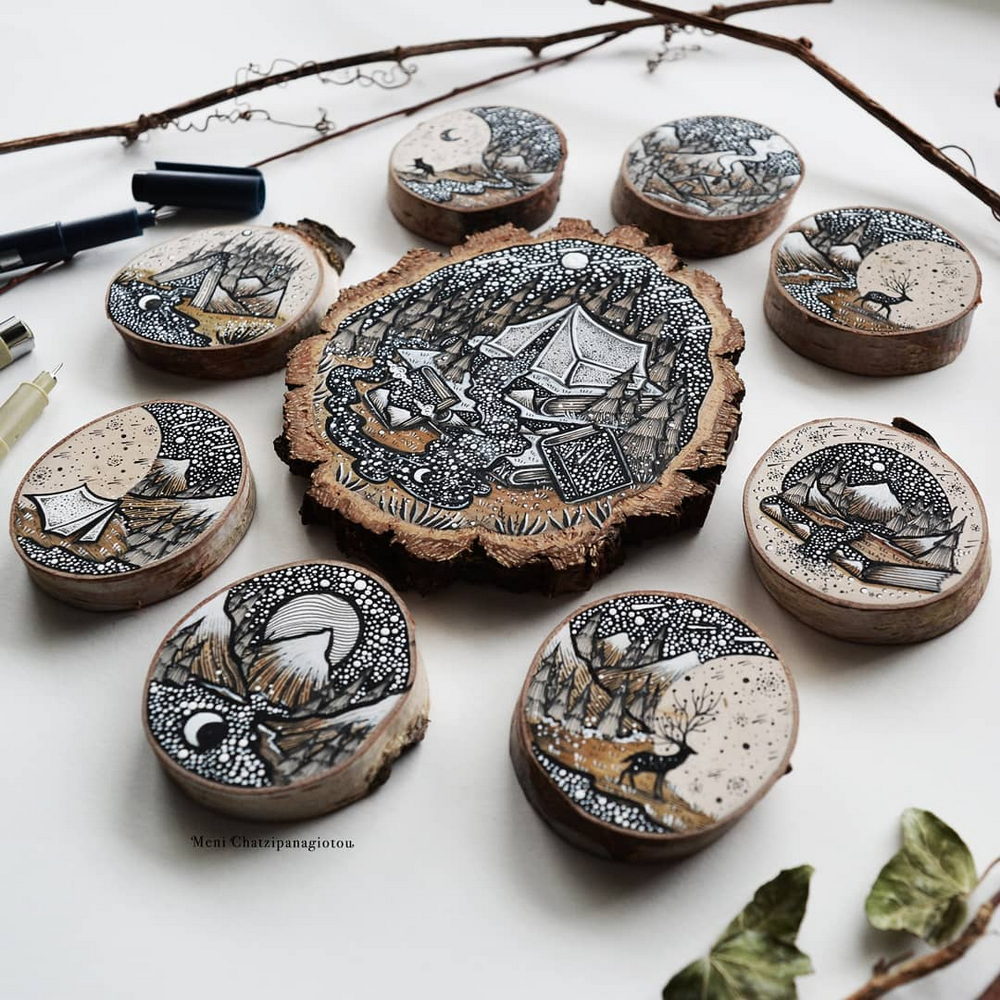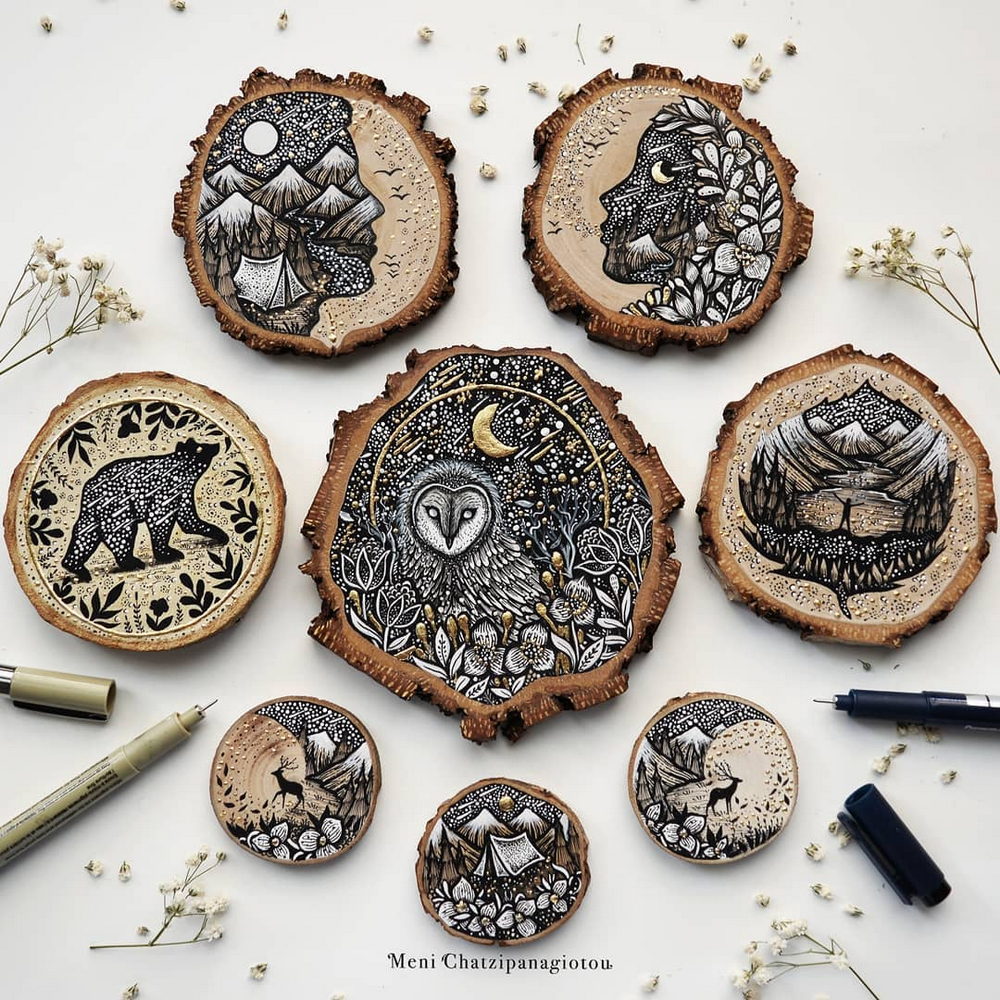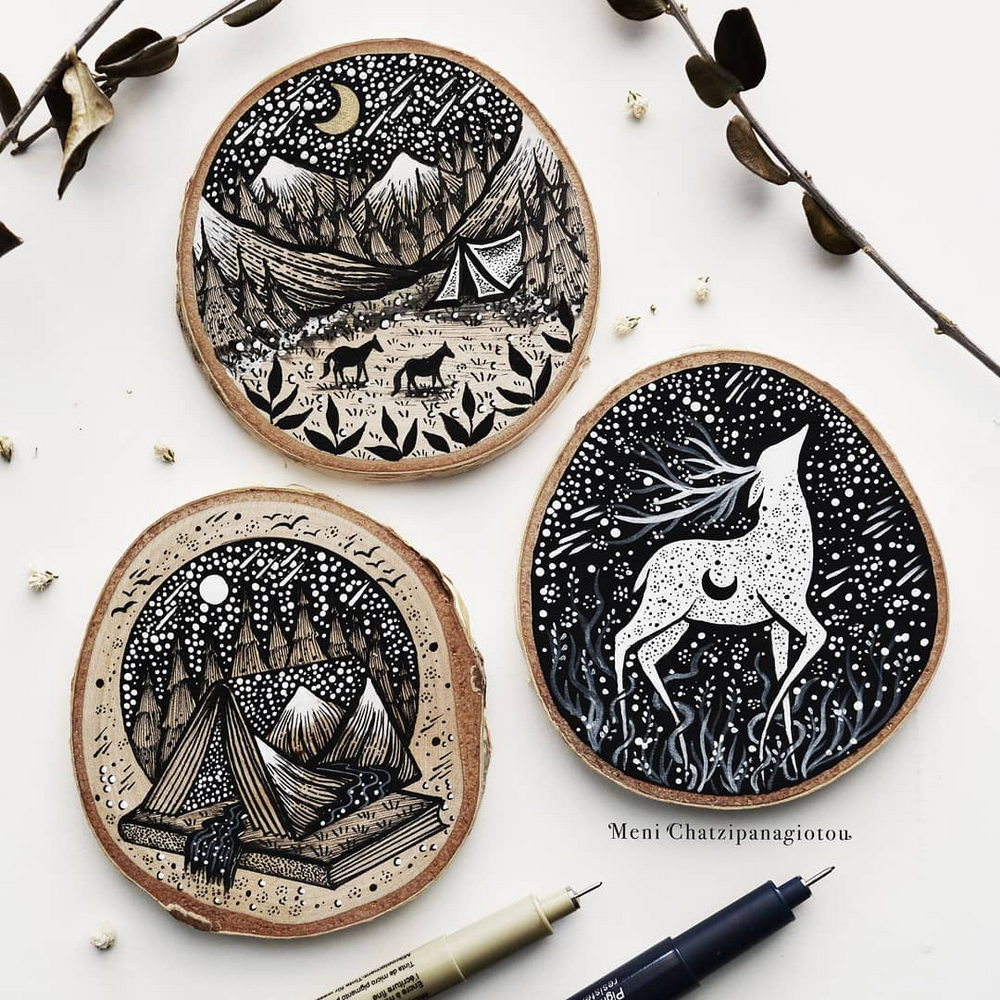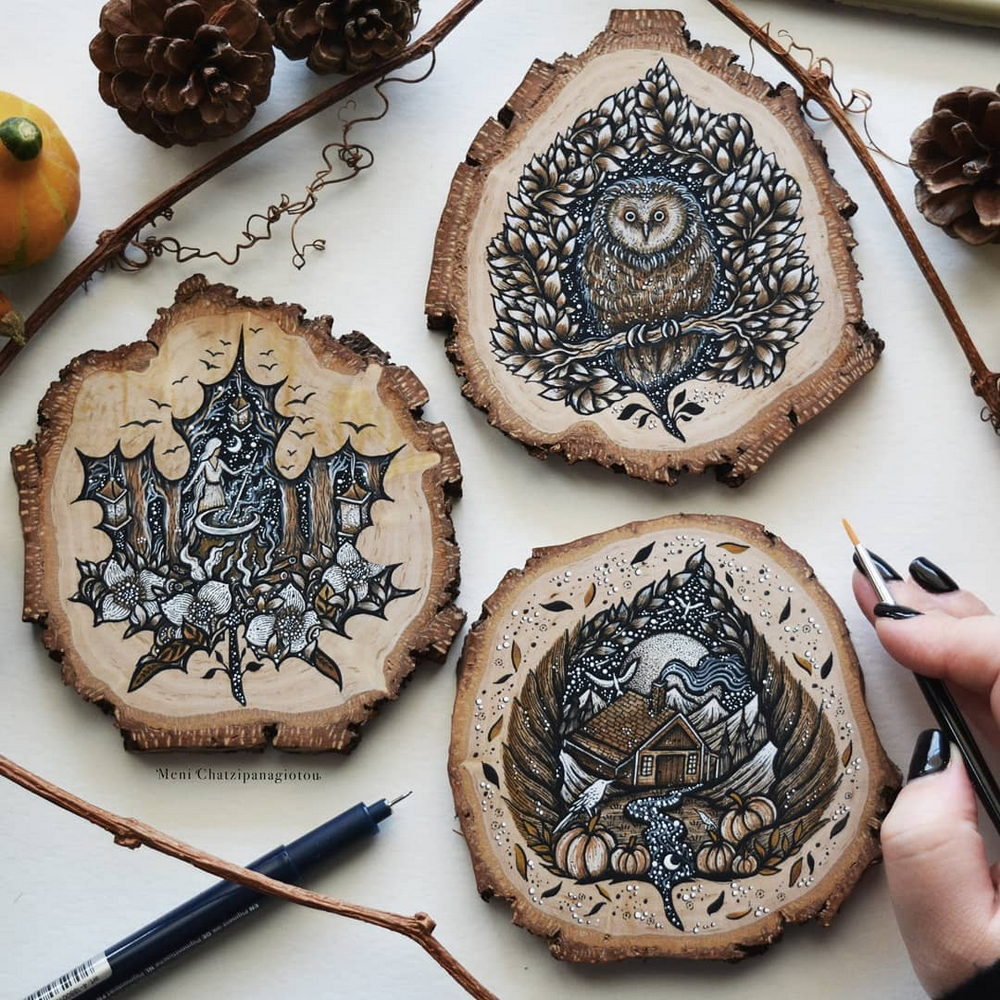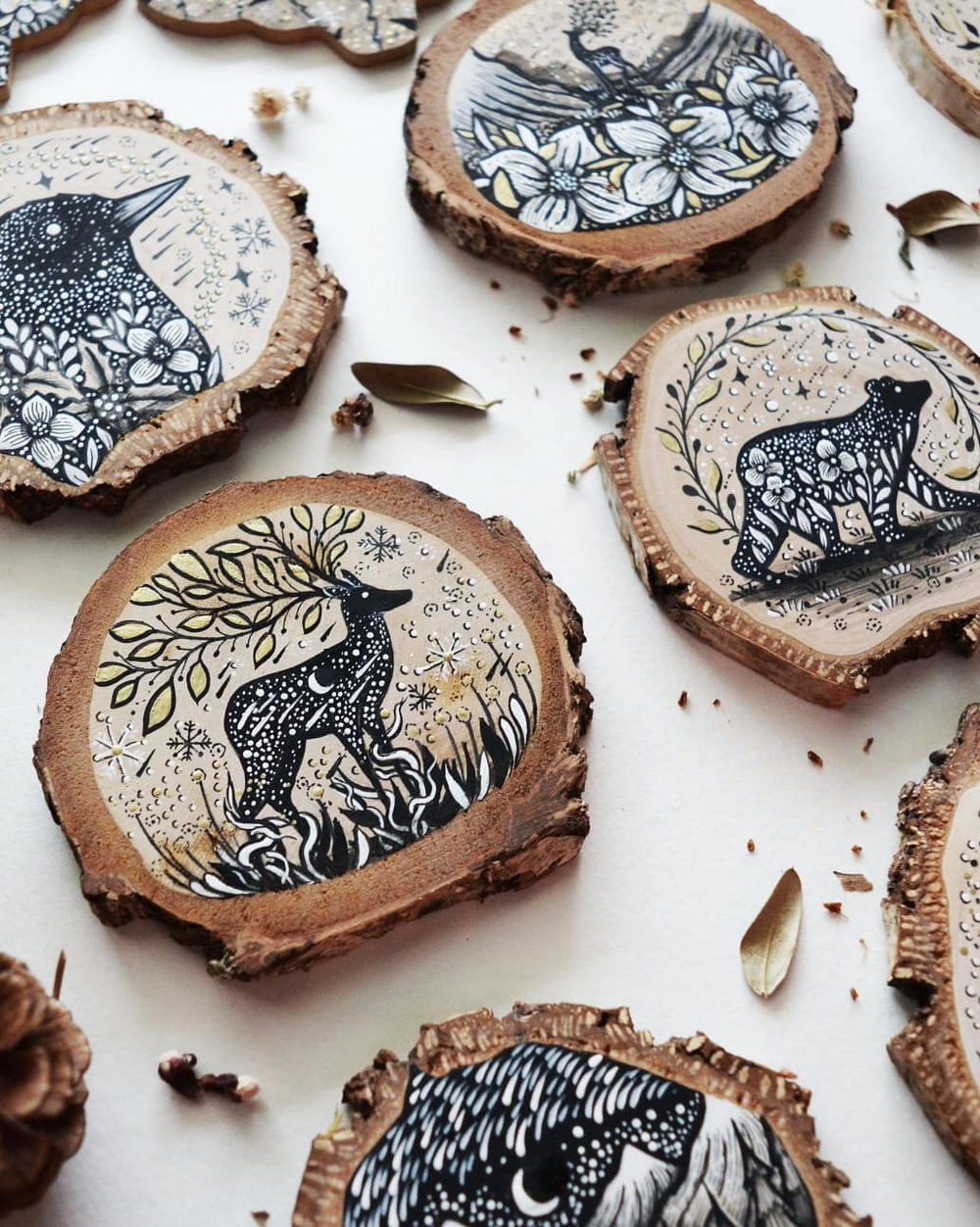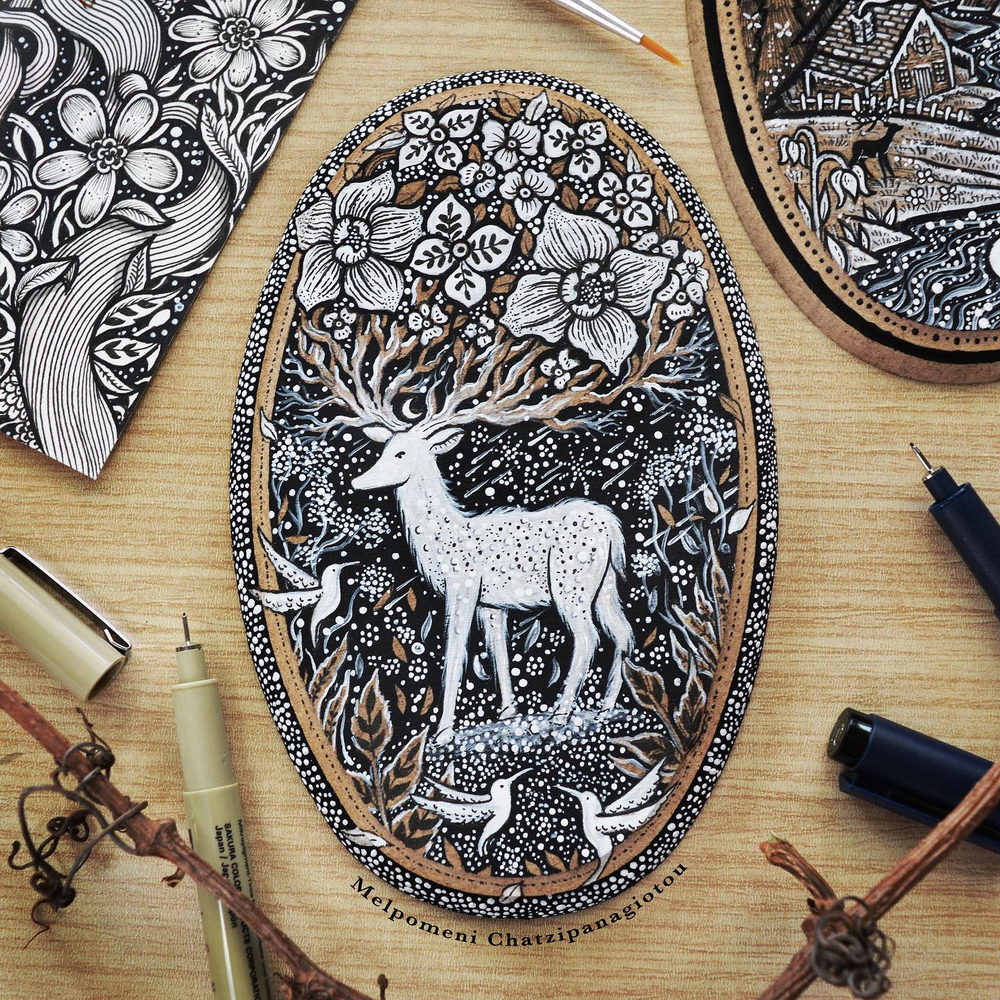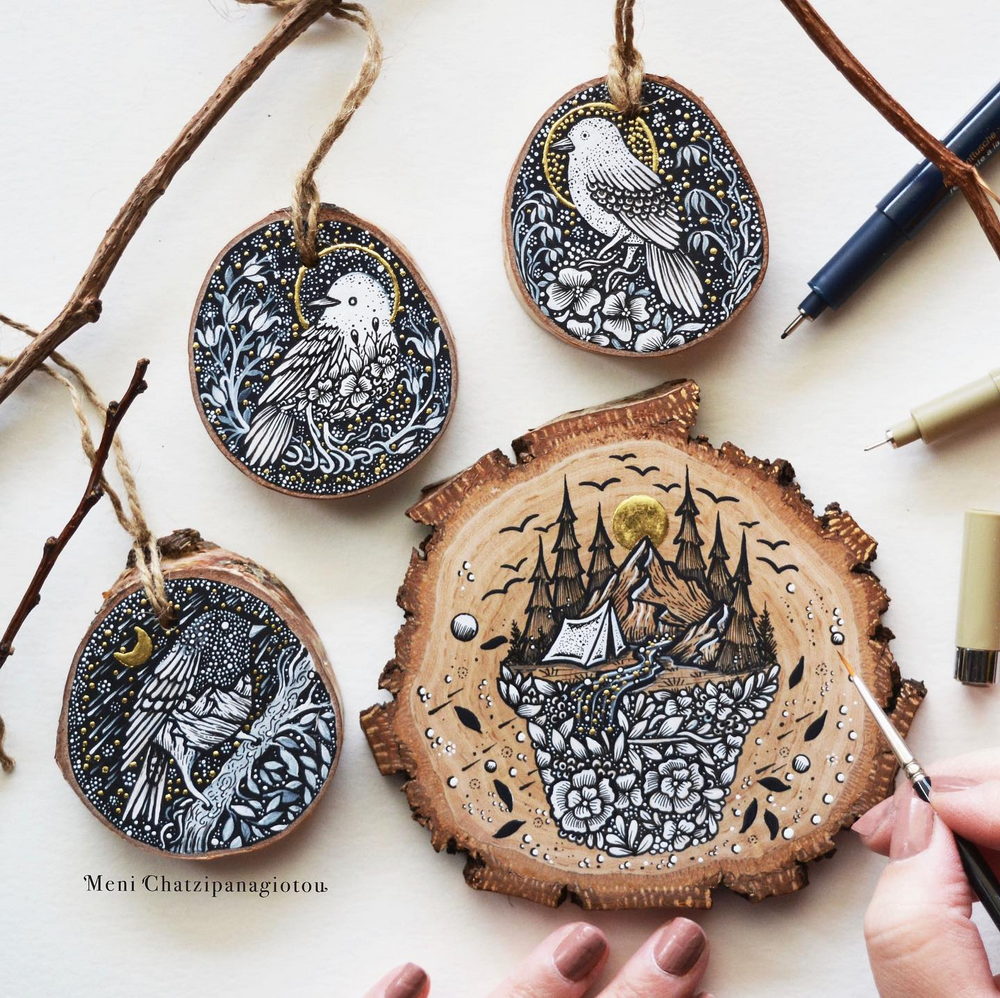 This post may contain affiliate links. If you make a purchase, Design Swan may earn an affiliate commission. Please read our disclosure for more info.