Russian textile artist Katerina Marchenko stitches surreal designs filled with colorful thread and shiny beads onto transparent fabric, creating the illusion that the embroidery is floating in the air.
Marchenko mentioned "I had a great desire to work with color, and this desire found itself in the embroidery." When you look at Marchenko's work, you have to agree she is not only good at stitching, but illustrating as well. Her illustrations feature an array of expressive stitches. Her embroideries are mostly about dreamy depictions of gestural hands, chromatic eyes, mythological characters, and more.
As Marchenko expressed "One hundred years from now I hope people will write about my work that these works were sincere, done with honesty. That I expressed my feelings, bad or good with my works. And I wanted the world to be a little bit better with my art."
You can find more of Marchenko's work on Instagram. And you even can purchase them in Marchenko's Etsy shop, although it is quite pricy.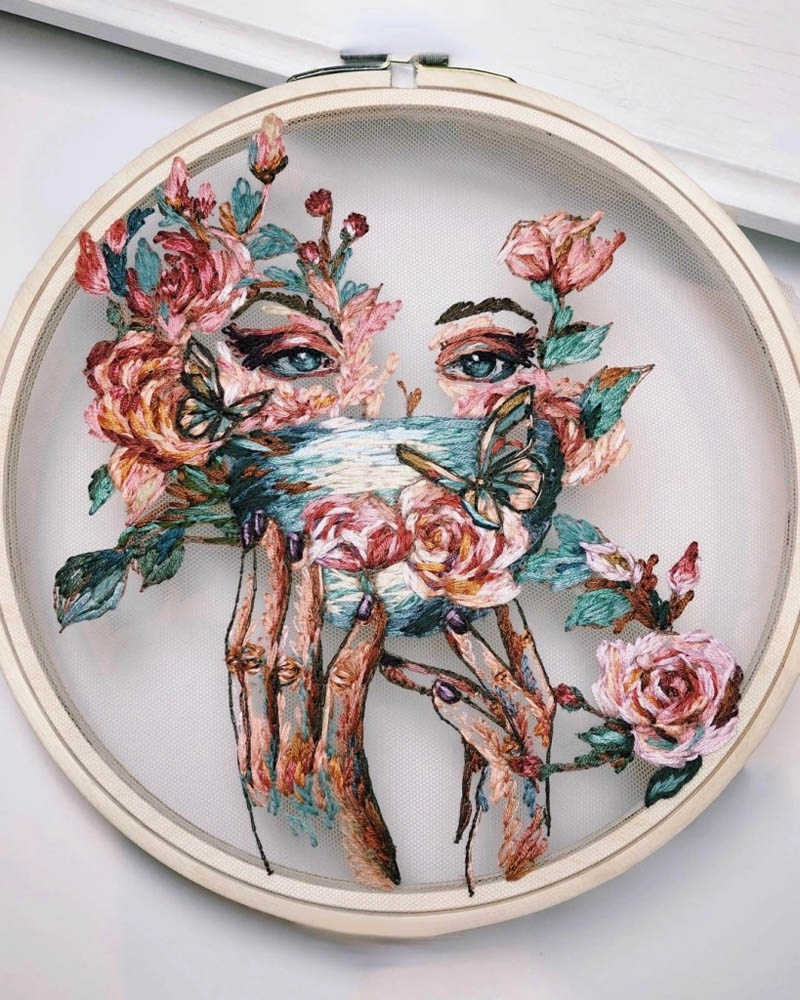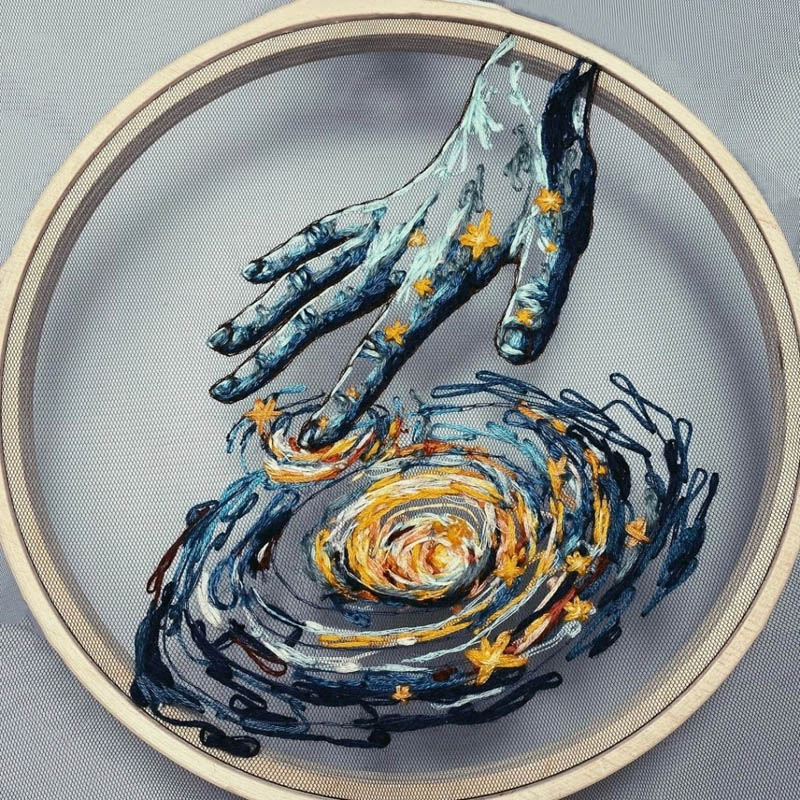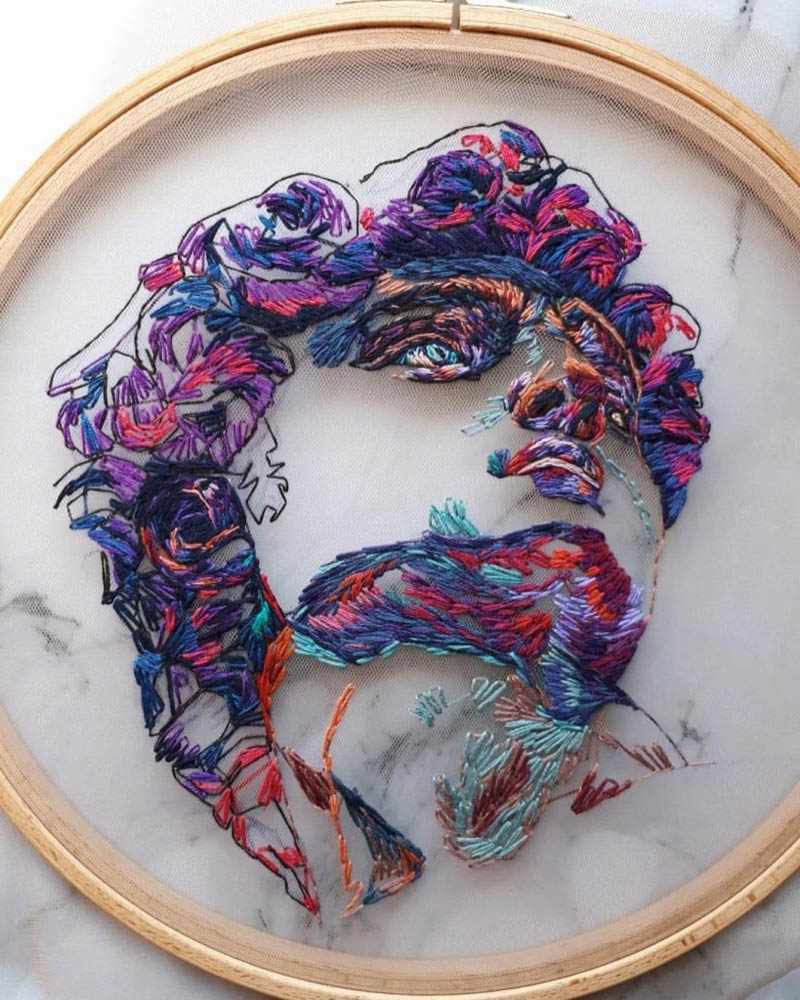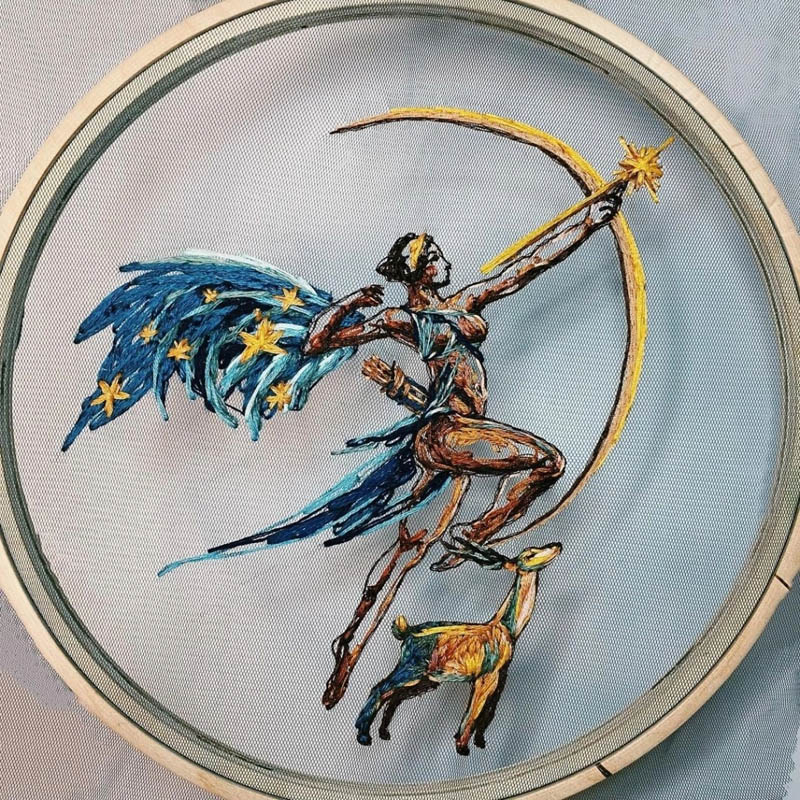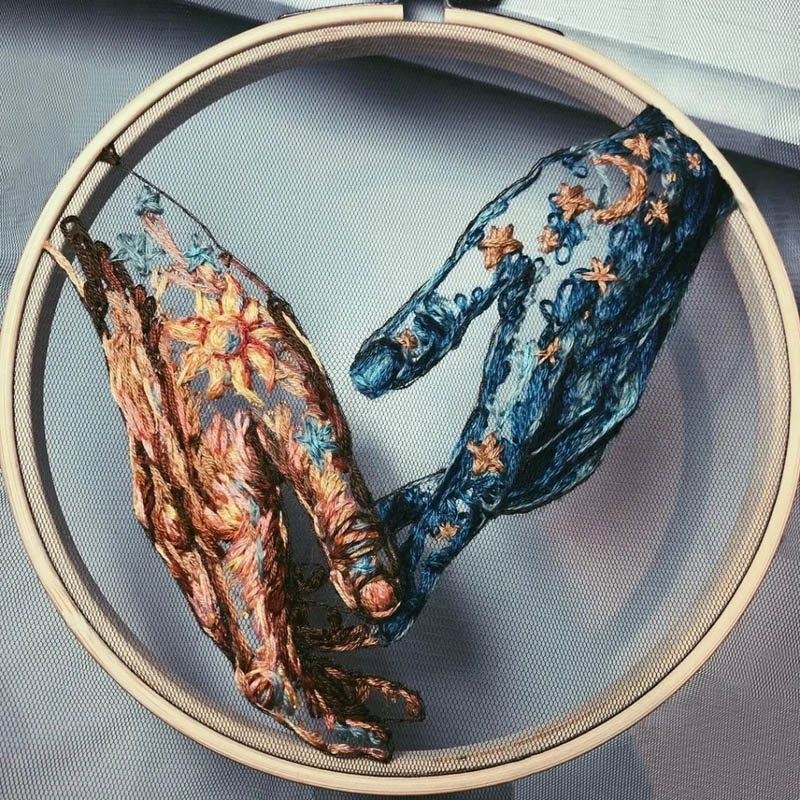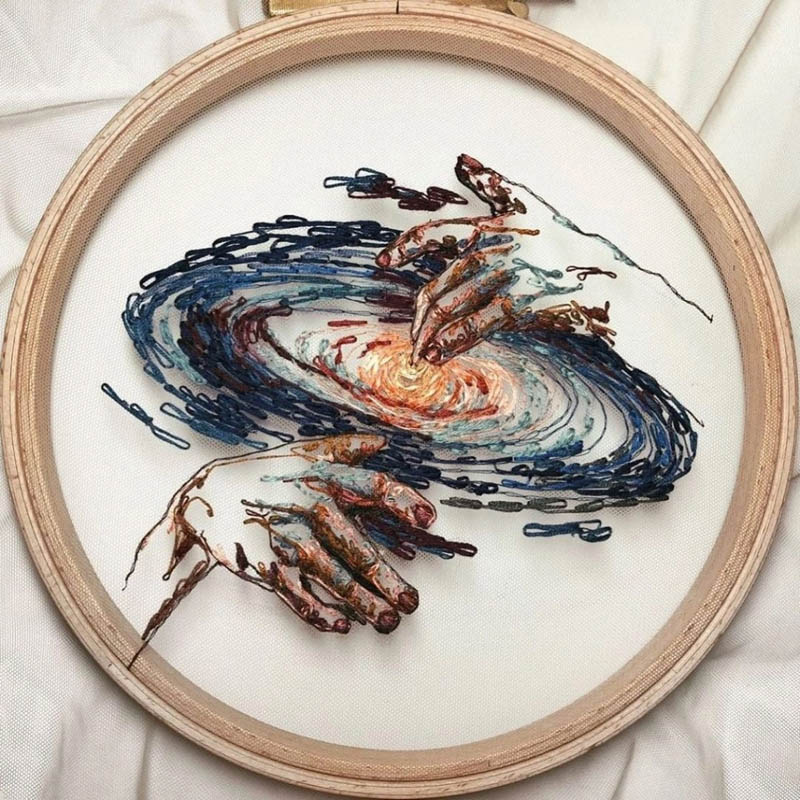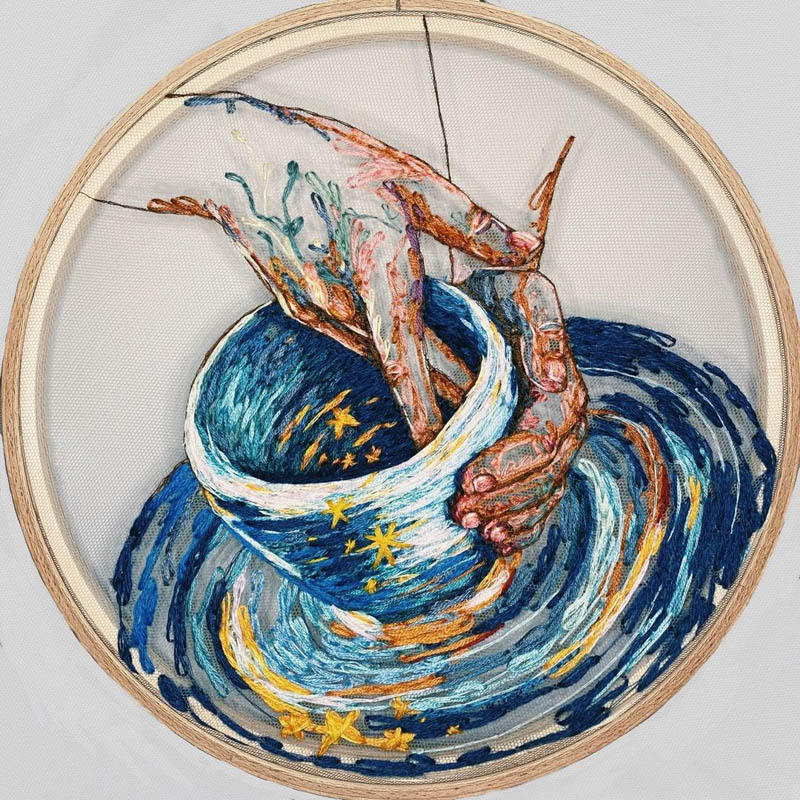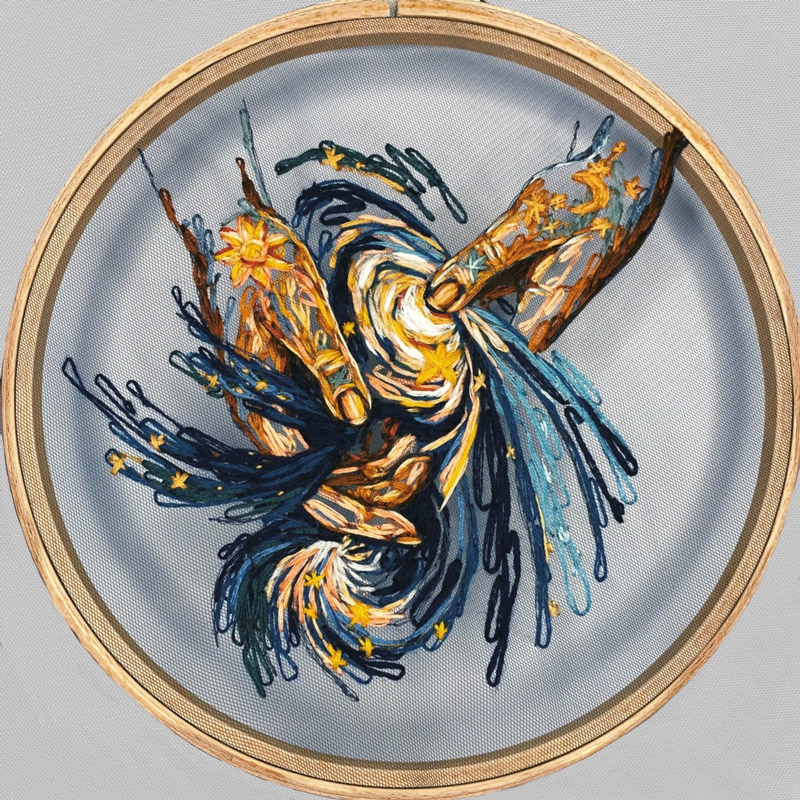 This post may contain affiliate links. If you make a purchase, Design Swan may earn an affiliate commission. Please read our disclosure for more info.