Exploded Flowers: Disassembling the Nature by Qi Wei
Artist and photographer Qi Wei took apart real flowers to create this stunning photo series titled "Exploded Flowers": each bloom is deconstructed into its individual bits and pieces, from the stamens to the pistils to each and every petal, and then laid out for the camera.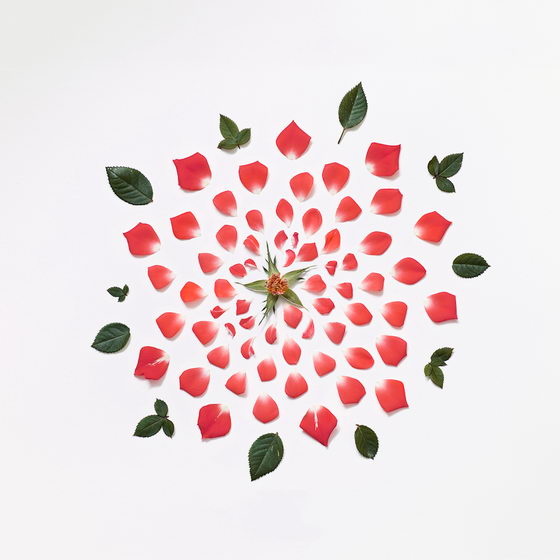 Qi says, "Of course, the incredibly ordered world of flowers lend itself to this technique wonderfully. My layout is slightly different in that I try to show (as far as possible) the relative positions of the petals, stamens and pistils with each other so that the radial symmetry is preserved and the flower is recognizable, but only just so." It is so compelling to the eye about the carefully placed flower pieces, even the flowers with less petals (like the lily) have a nice simplicity that makes a different image.