Indulge in the enchantment of our meticulously handcrafted notebooks, adorned with an array of captivating dragon-themed covers. Each notebook in this collection represents a fusion of artistry and functionality, seamlessly merging creativity with practicality.
The covers, inspired by the mystique of dragons, embody an unparalleled level of craftsmanship. Sculpted meticulously from polymer clay, they capture the essence of these mythical creatures in every detail. These intricate sculptures are then lovingly painted with high-quality acrylics, breathing life into their forms. The glass eye, another bespoke element, is individually hand-painted, adding an air of allure and magic to each notebook.
Within these pages, inspiration knows no bounds. Boasting 192 meticulously lined pages, these notebooks offer ample space for your thoughts, dreams, and imaginings. The dimensions of 21cm x 13.2cm (8 1/2″ x 5″) strike a harmonious balance between portability and space for expression. A satin bookmark, thoughtfully integrated into the cover, stands ready to mark your place, completed with a metallic charm that adds a touch of refinement.
Venture beyond conventional notetaking. These notebooks invite you to embrace their versatility – from magic books to role-play journals, diaries, and even spell books. The dragon-themed covers, a visual feast of creativity, lend an air of mysticism to your writings, serving as a testament to the power of imagination.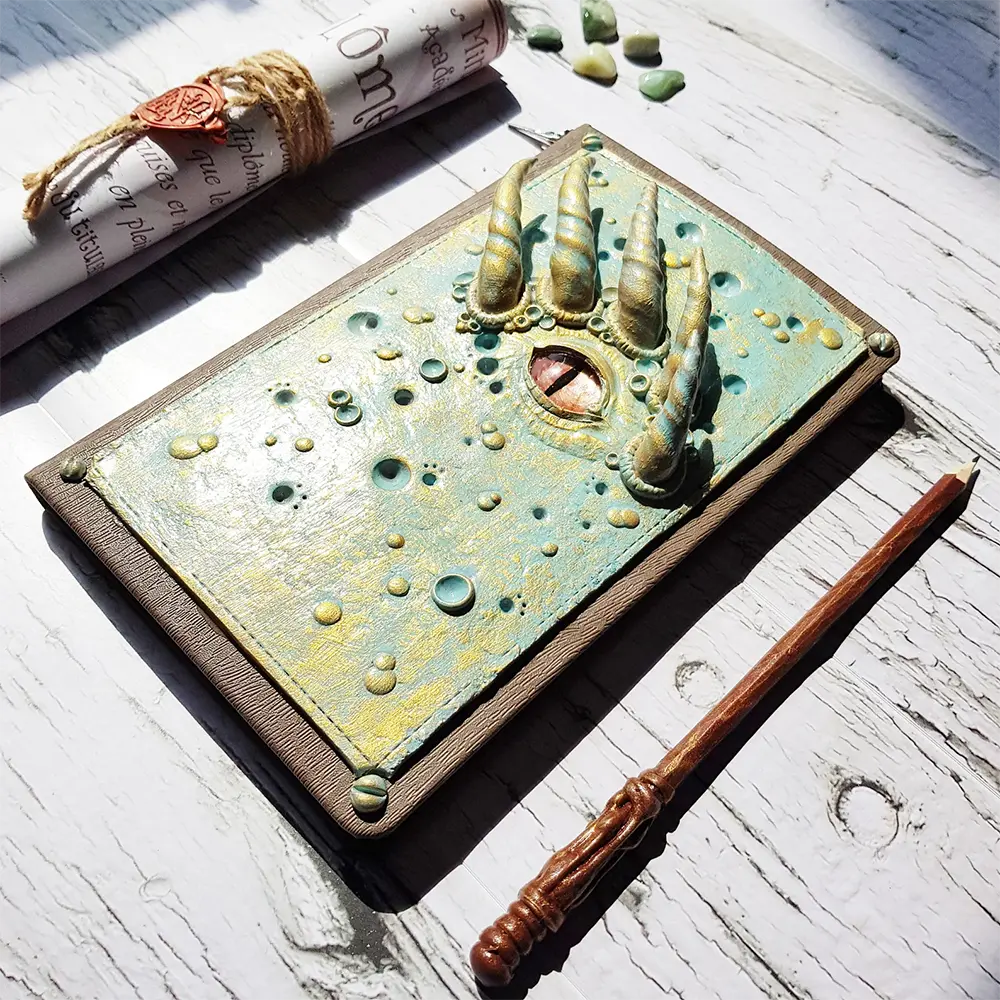 Verdigris Dragon Grimoire [buy on Etsy]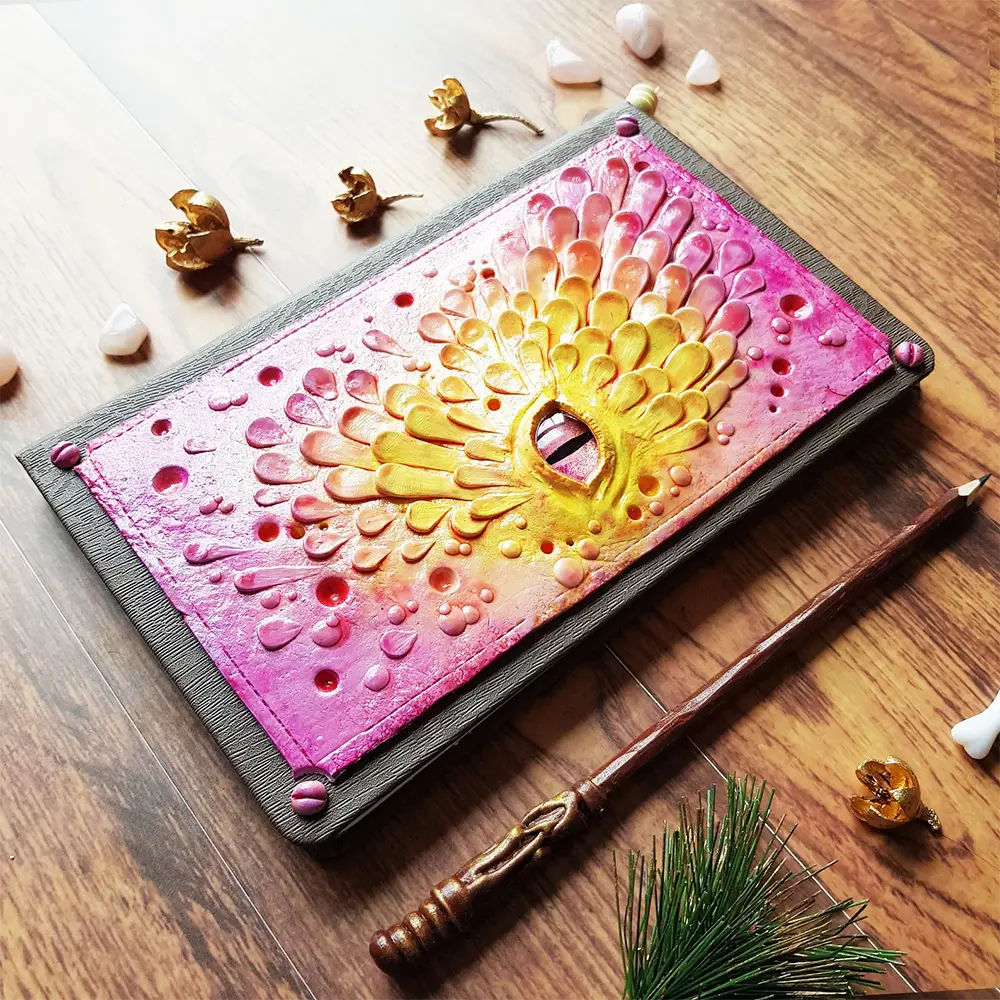 Feather Grimoire [buy on Etsy]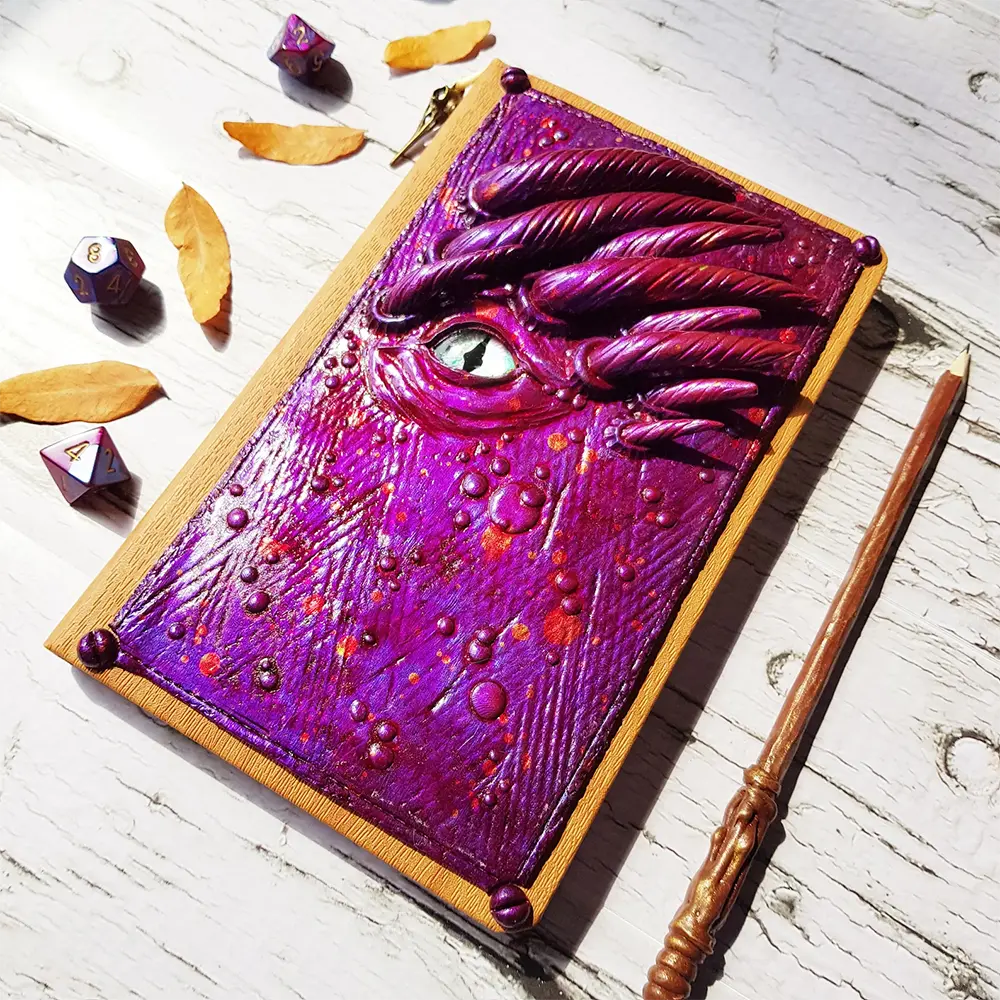 Horned Dragon Grimoire [buy on Etsy]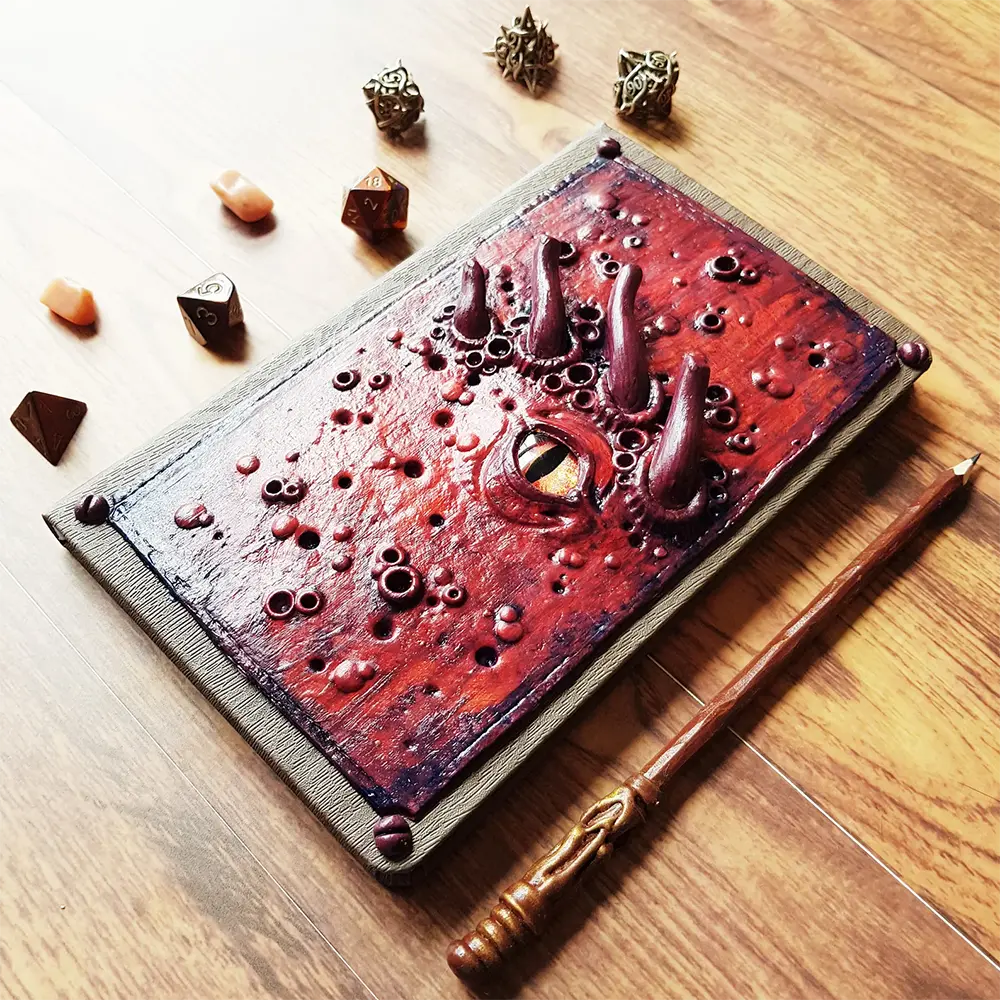 Fury Dragon Grimoire [buy on Etsy]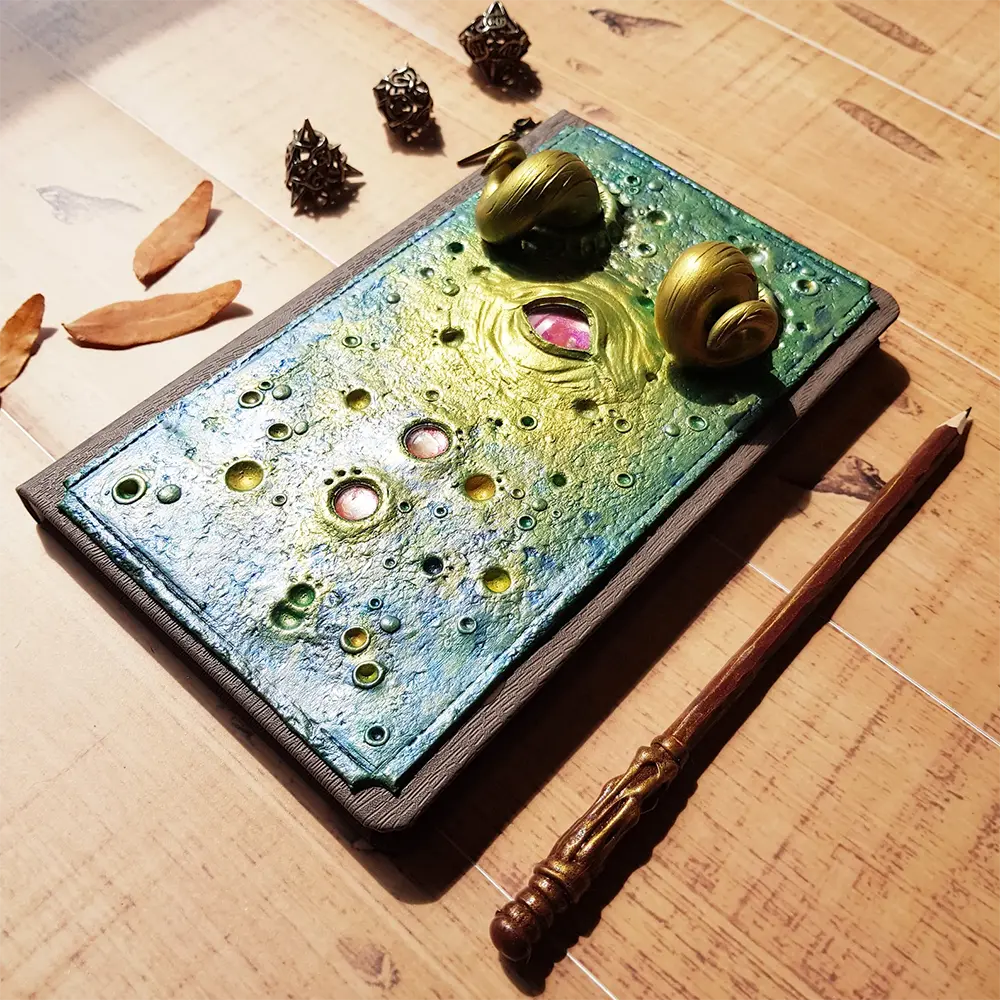 Horned Grimoire [buy on Etsy]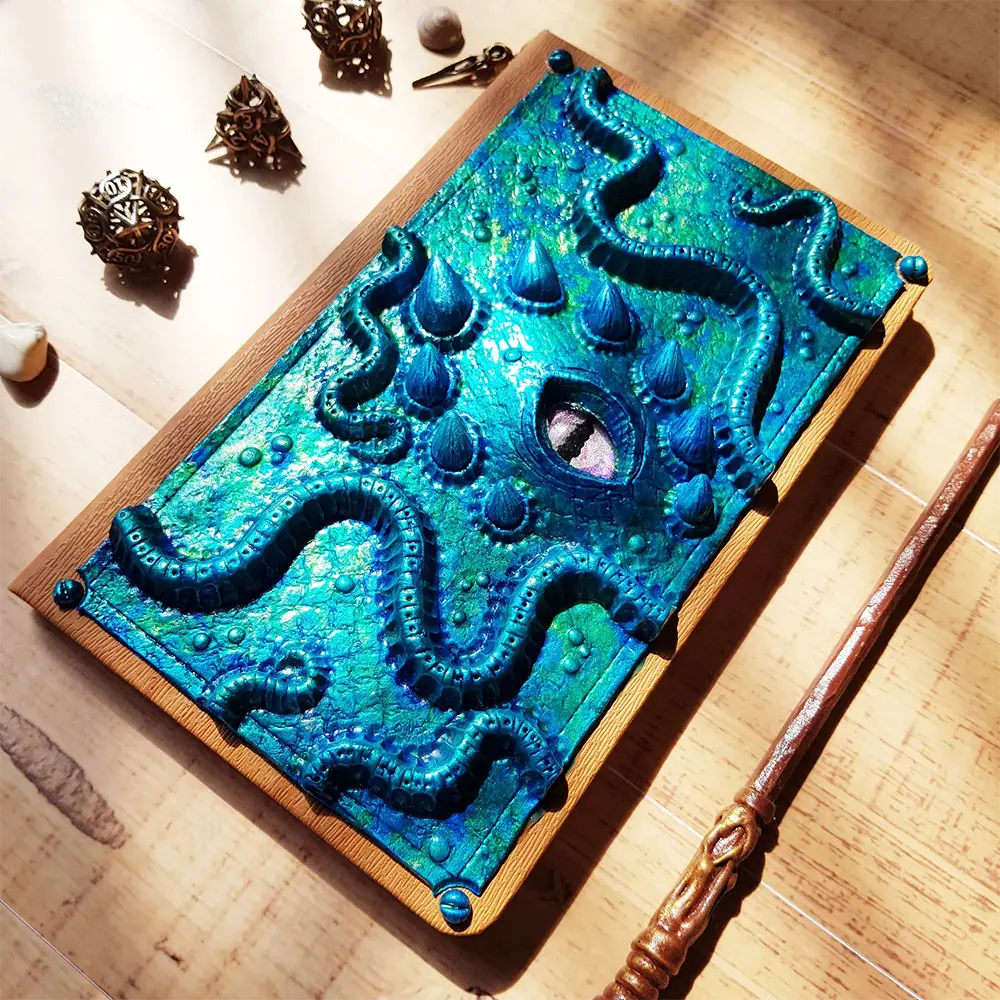 Atlantean Grimoire [buy on Etsy]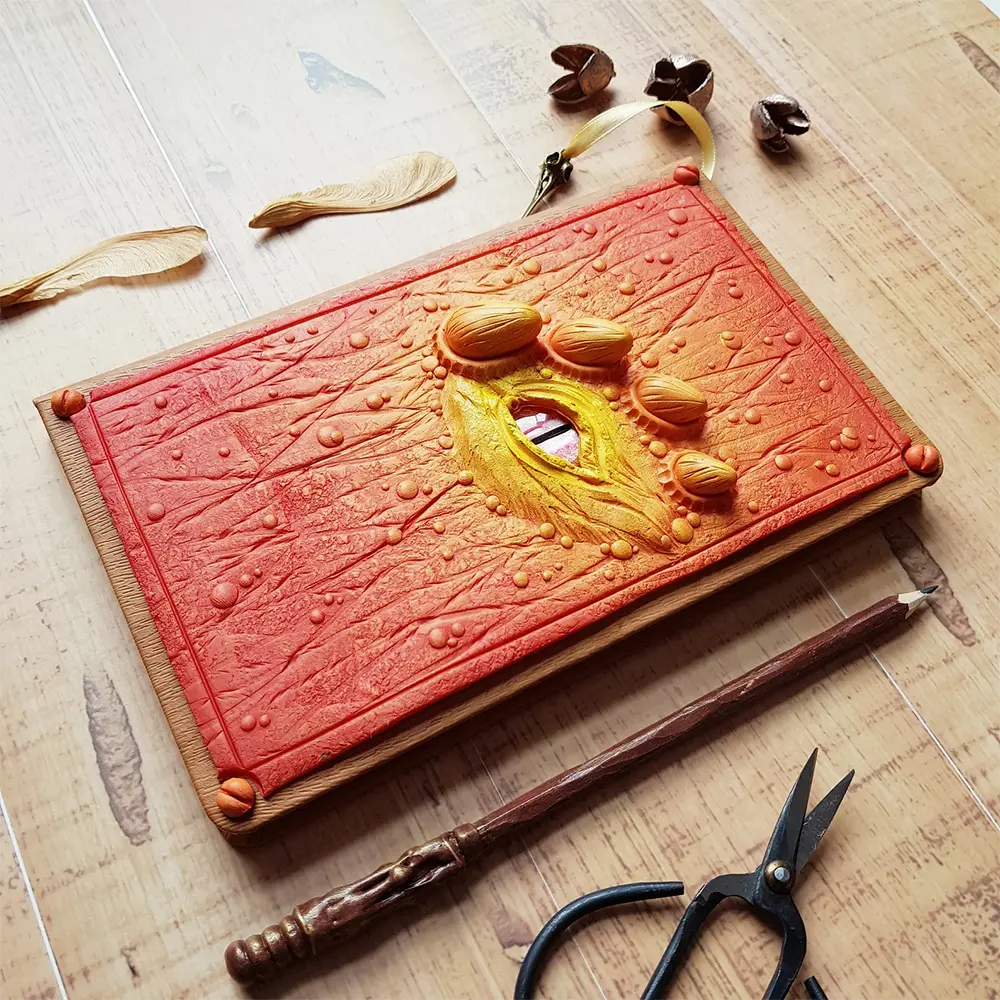 Journal Sun Dragon [buy on Etsy]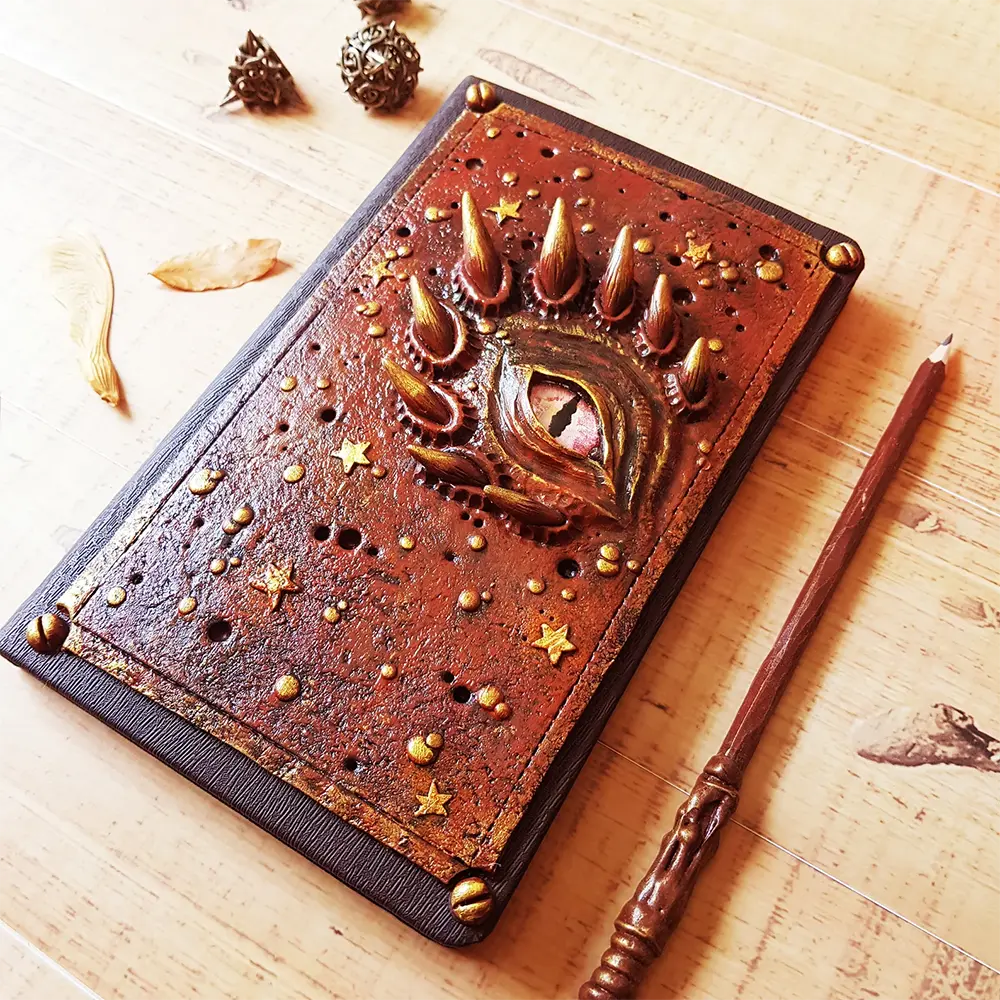 Dragon Grimoire [buy on Etsy]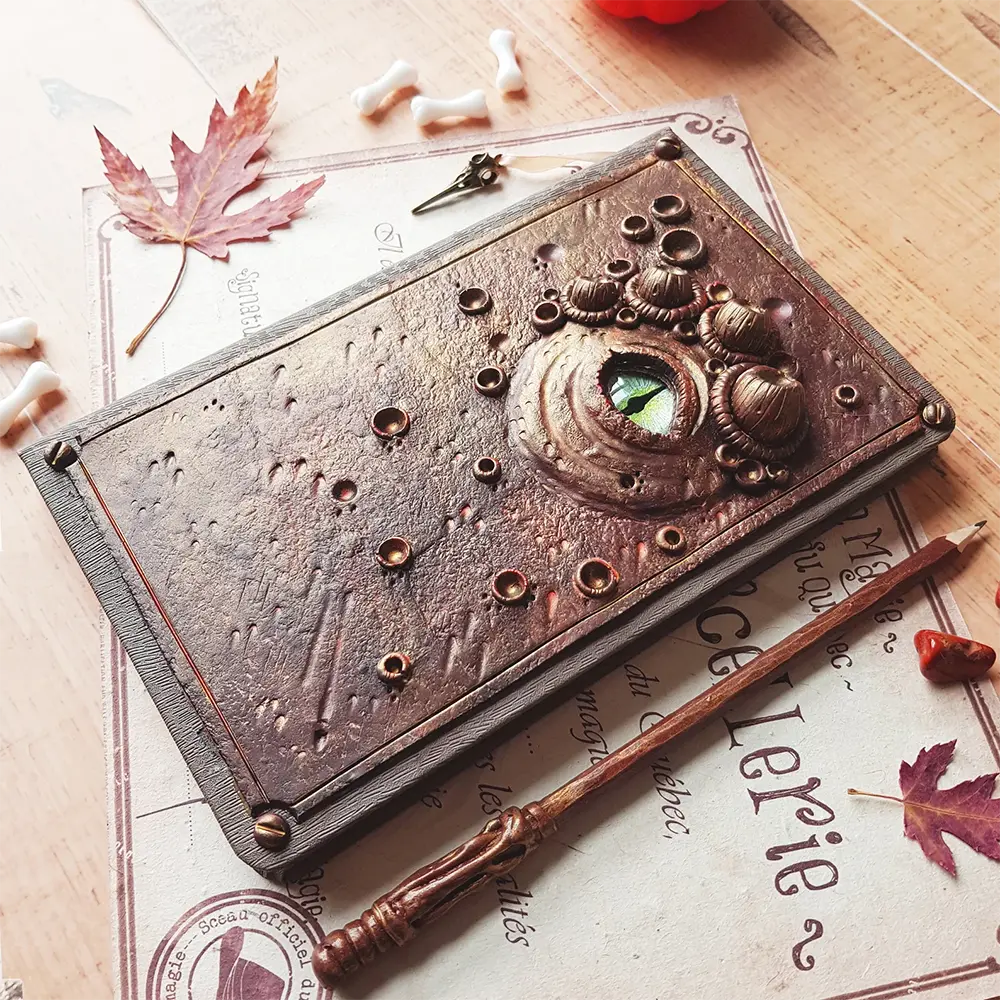 Grimoire Dragon of Scorched Earth [buy on Etsy]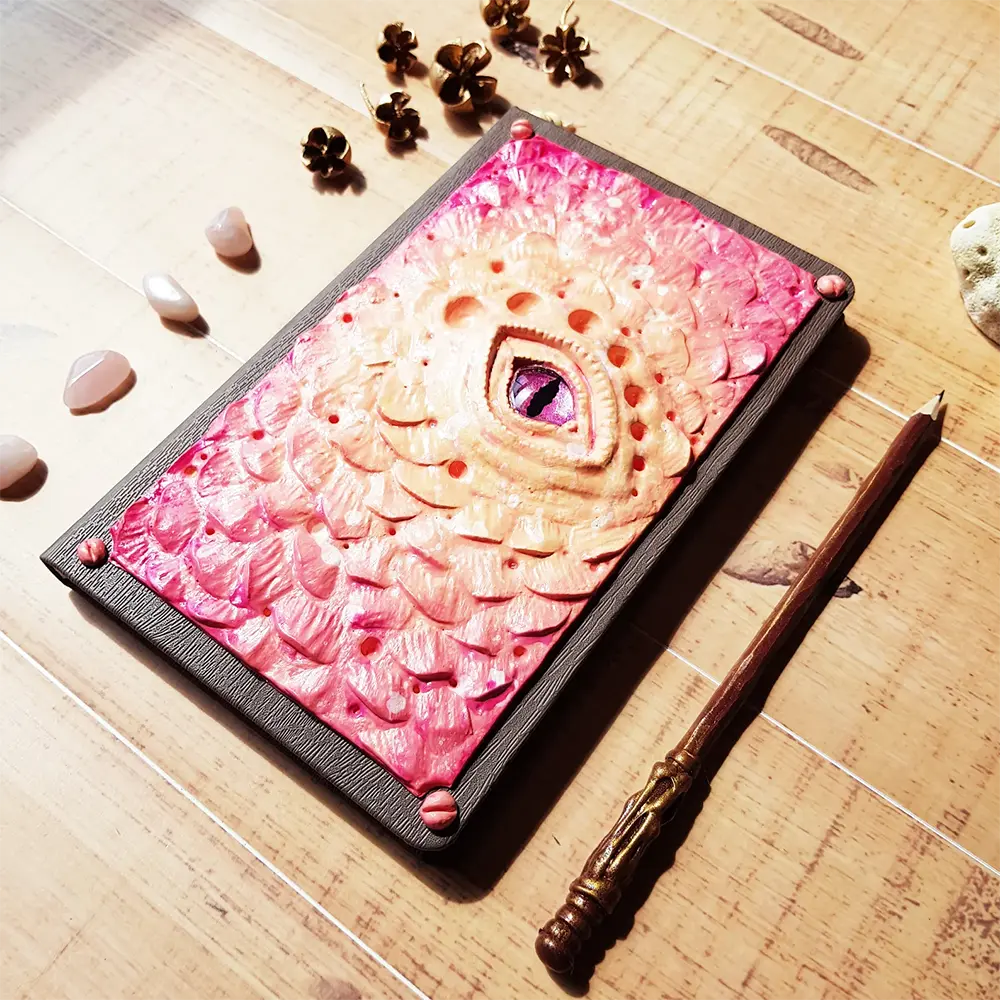 Flakes Grimoire [buy on Etsy]
Embrace the fusion of myth and craftsmanship with these dragon-themed notebooks. Discover the magic of storytelling and creativity as you explore their pages, carried away on the wings of imagination.