Architects: Rodić Davidson Architects
Interior design: Suzy Hoodless
Location: Chelsea, London, United Kingdom
Photo Credits: Rory Gardener
Do you ever wondered how artist's home looks like? Super messy? Full of artistic material? Or just like a gallery? We will never know since each artist is different. But the owner in this post is lucky enough to have a "Former Artist's Studio" as their home. And actually, this family home occupies two studio spaces.
The architectural design celebrates the textures, materials and volume of the existing. Light and space are accentuated at ground floor, which is double height and open to the skylights above. A new basement was constructed, doubling the floor area. Bare brick, an absence of embellishment, and graffitied and neon art pieces to the interior face of the front façade create a sense of living outdoors.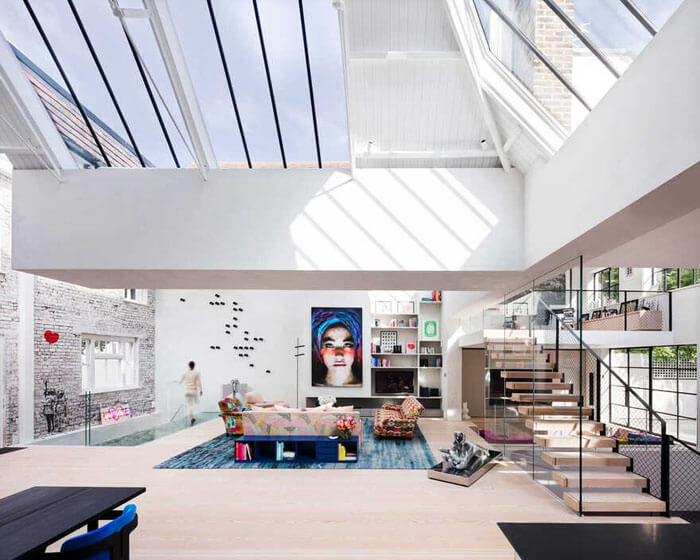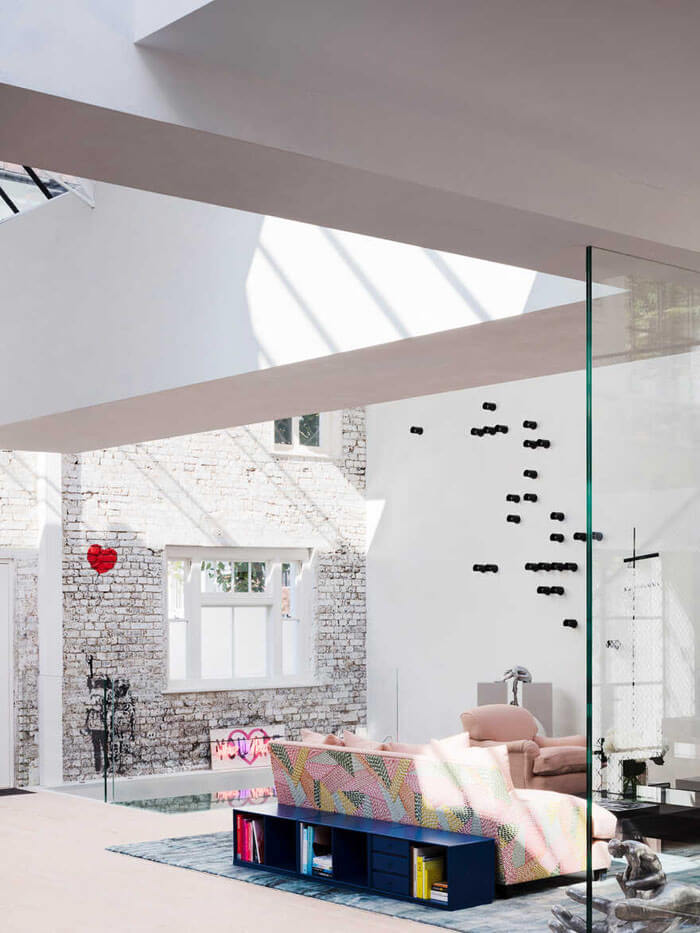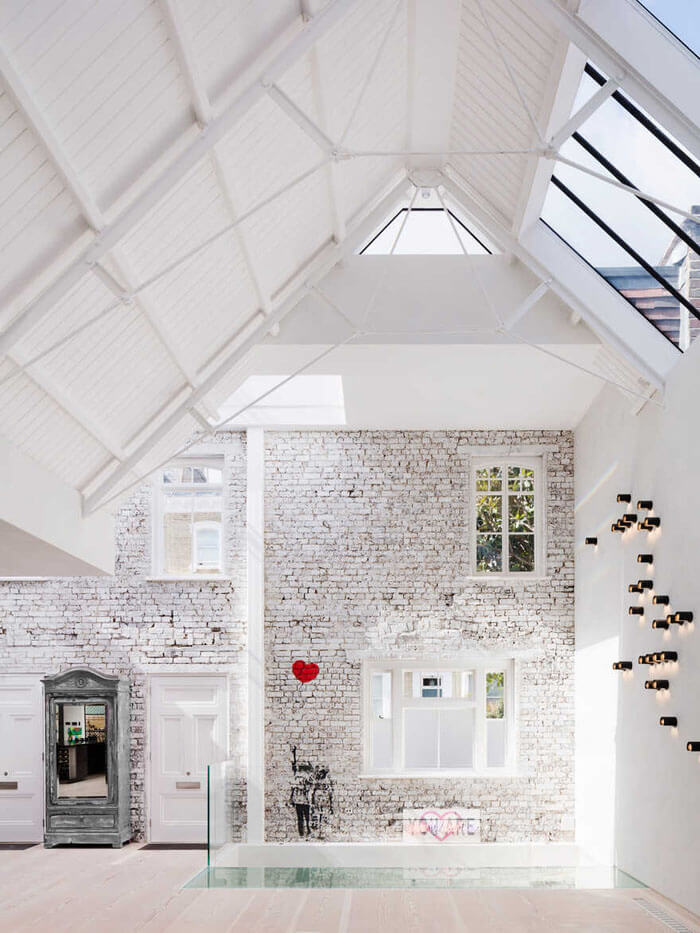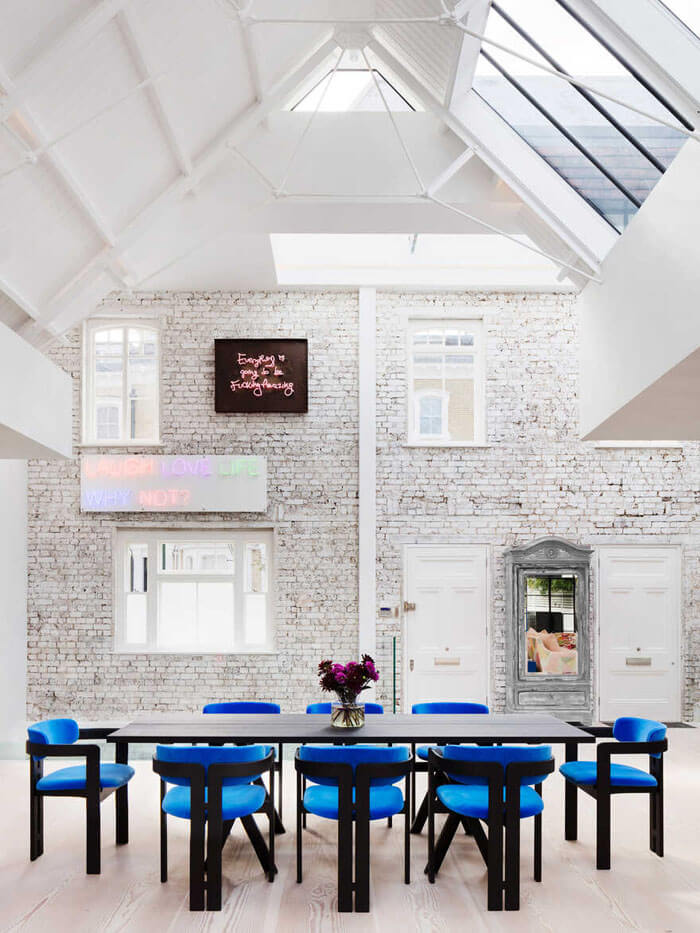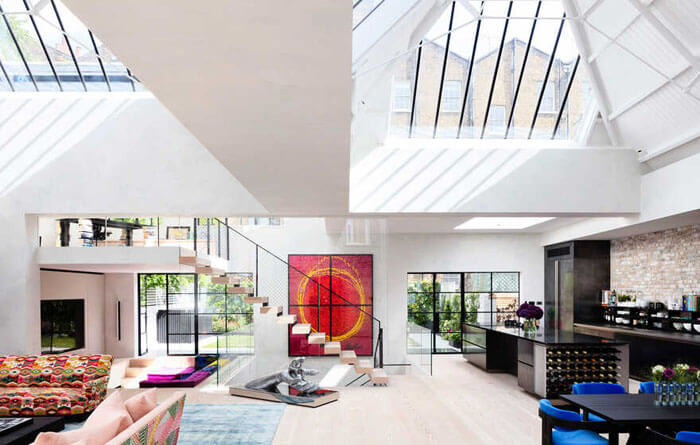 New lightwells and openings connect the vast living space to the family bedrooms and a playroom below. These spaces are arranged around the central stairwell and adjacent lightwell like a courtyard house or riad. The new family home has many interesting designs, like super bold red bedroom, skylight and cool light fixtures. But besides all of those, I am really jealousy about its spaciousness and brightness.