If you have ever had a concern over the safety of your Surfacing, then rubber mulch is your solution, this type of Surfacing is a constitution of shredded rubber and polyurethane resin that makes it safer even when the surface gets wet. As such, the kind of Surfacing is ideal for children's playgrounds or any other area that is frequented by people to ensure they remain safe even during the rainy season. Having the right person to install your rubber mulch surfacing is very important because it determines the quality of that surface. Like other bonded products, working with bonded rubber mulch can be tricky if the service provider doesn't have a lot of experience with the material. This is why when you're looking for rubber flooring experts you should start with Soft Surfaces. Some of the reasons why you should give them a chance include: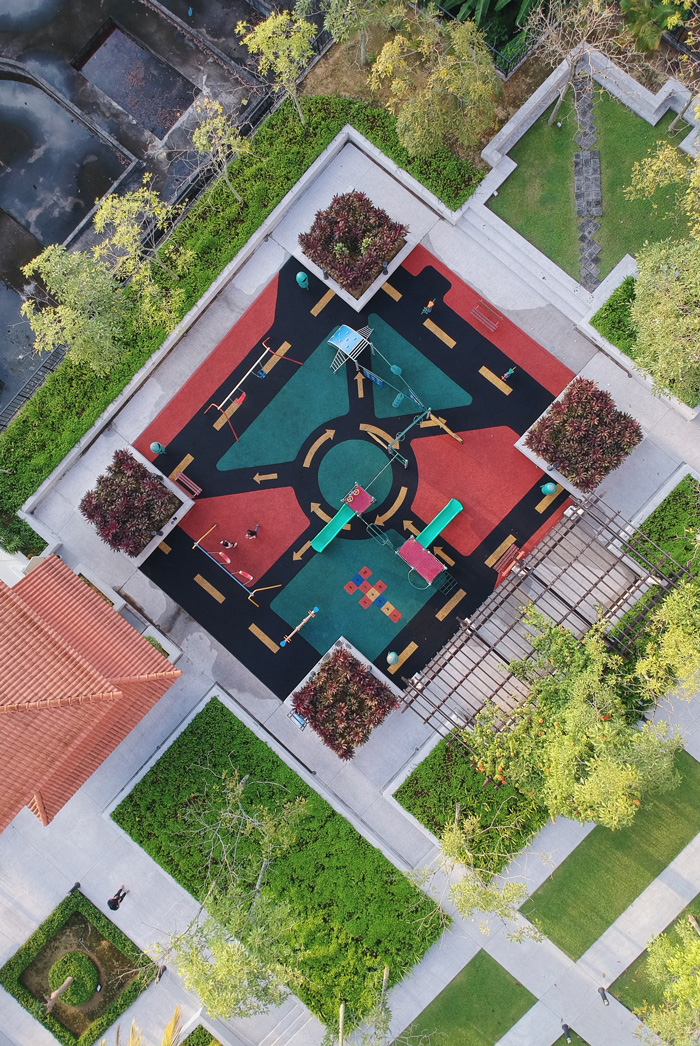 Specialization
The company specializes in different types of Surfacing, including rubber mulch surfacing. They have a diverse team that has been trained and proven to have the necessary skills that help them meet the set standards. Apart from that, they also select only the best materials to work with, and that doesn't just affect the quality of results but also determines how long the surface will remain in great shape. To promote safety further, the company makes sure all employees comply with the set safety standards and regulations as well as the Critical Fall Height ratings during installation. The latter is essential in making sure that anyone using outdoor equipment such as climbing frames remains safe.
Sustainability
Although rubber mulch is strong and durable, you still need high-quality shreds to make the surface strong to get value for your money. Some companies overlook this and use any shred they come across, but that's what sets Soft Surfaces apart. They operate on the basis that the quality of the product and the installation process should match if the result is to be amazing. As such, this company will ensure that they use the right specification when binding the high-quality shred with the resin to give you a surface that doesn't just wear off quickly when being used but is also resistant to some weather elements like ultraviolet rays.

Maintenance
Bonded rubber mulch surfacing doesn't usually require a lot of maintenance, but you may have to repair it with time. The more the surface is being used, the more it wears and tears, and that means you'll need maintenance services to help fix the damages or maintain the safety standards. The wears don't occur easily and are also determined by how the surface is being used. Surfaces that encounter heavy usage will wear off faster than those that don't. Keeping the area clean and doing regular inspections can help reduce the amount of damage, but working with a professional is better. Soft Surfaces performs maintenance services in addition to new installations and can help repair any damages and make your playground as good as new. Sometimes those repairs can be as simple as applying a new layer over the old one to prevent it from being slippery, and Soft Surfaces can give you a repair kit to help you do the repairs yourself if that's what you prefer.
Comprehensive services
Soft Surfaces is one of the few companies that do what they can to ensure client satisfaction. They will work with you from the planning stage to the maintenance stage. They listen to their clients' needs, but they also give professional advice where necessary to ensure you end making the best decisions. They help you select the best rubber and resin, and they also help you choose the most suitable design for your surface. They are also transparent and will often tell you when your idea isn't the best one for what you want to accomplish.
Conclusion
Bonded rubber mulch is a good choice of Surfacing because of its many benefits such as strength and durability, resistance to UV rays, anti-sip properties, and flexibility when it comes to design choices. You need to work with a company that lets you experience all these benefits by choosing the best products and delivering the best installation procedures. Soft Surfacing seems to be that company, and the fact that they have served many companies and individuals serves as proof.