If you want your home décor stand out, having a luxury piano in the living room can be a fantastic idea. A modern transparent piano can bring joy to your family as it sets the tone for the rest of your home's décor. A piano can act as a perfect centerpiece of a living room. In this article, I am going to talk about some essential information to find a perfect modern piano for your home.
Know About Modern Piano Brands
Chances are you already know about many modern luxury piano brands. But if you are yet to familiarize yourself with top piano brands, do a little research online to find some of the best piano brands available in the market right now.
Know About Types Of Pianos
The three most common types of pianos are Grand Pianos, Upright Pianos and Electric Pianos. But you can find so many pianos online that have more than one type. So, you can find pianos named as Baby Grand Piano, Electric Upright Pianos, and Electric Baby Brand Pianos. The more you will know about the types, the more you will be in a better position to choose the best one for your need.
Check Designs Online
This is an obvious thing to do when trying to find a perfect piano for decoration. The piano that you choose for your home decoration as a living room centerpiece should have the WOW factor. It should be something that everybody will like and talk about when entering the room. These days, transparent piano is the most modern and trending option to go for if you have a good budget. It can be the ultimate luxury piano that can change the look of your living room.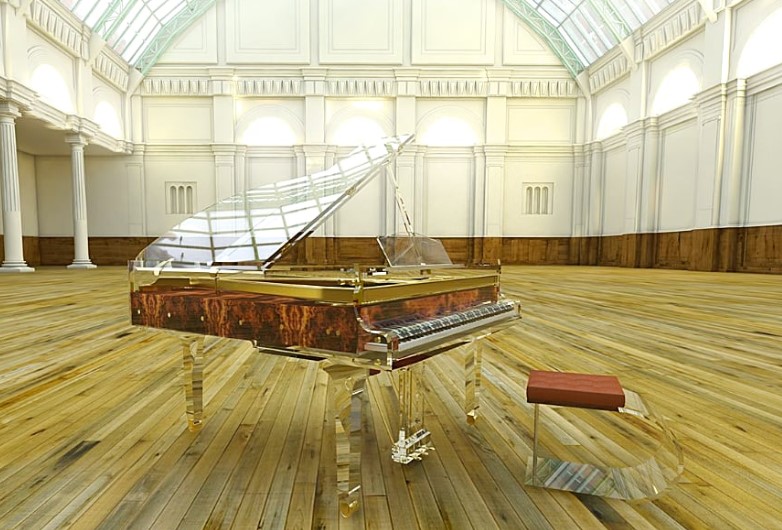 Think about How Your Will Decorate Around the Piano
You should have a master plan of how to decorate around the piano you will select. Each time you see a new design, think about how the piano will fit into your room and the things that you have in hand to decorate around the piano. Even if you have tight budget, you can have a piano that will transform your average living room into a luxury living room. Be as creative as you can and try and see the best color combinations for other items in the room to choose the best piano.
Listen To Your Heart
Once you have completed seeing a lot of piano designs online and have selected a few to choose from, listening to your heart is the best option. To make your room look modern and gorgeous, increasing the budget a little bit might make you listen to your heart. Just make sure you won't regret after selecting a piano.