Biophilic design embraces the idea that we still longs for the natural environments. Adapting natural shapes, materials, and principles to create "habitats for humans" may help us relax and heal. HouseFresh decided to give Monica Geller's beloved New York City Friends apartment a refresh by bringing in a bit of nature.
Much of the instantly recognizable decor has been removed in lieu of natural materials. The mishmash of color is replaced with wood tones, natural textures, rich green painted accents, and of course, lots of actual plants.
h/t: design-milk
Living room and Kitchen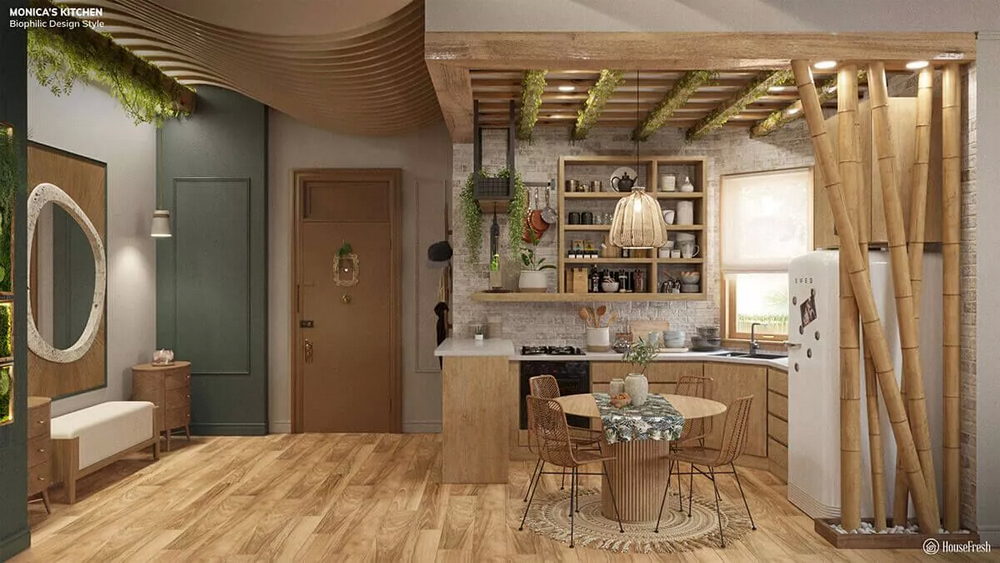 The herb garden above the sink is a multisensory feature. If you don't have a window to gaze through while doing the dishes, the infinite randomness of the greenery is something to meditate on. And home herbs bring a scent to your kitchen and a kick to your recipes.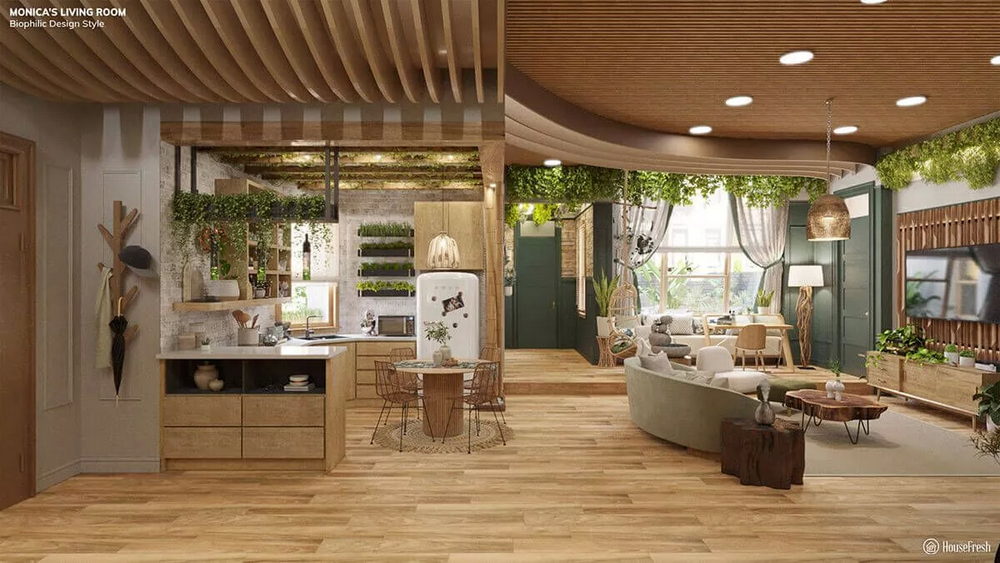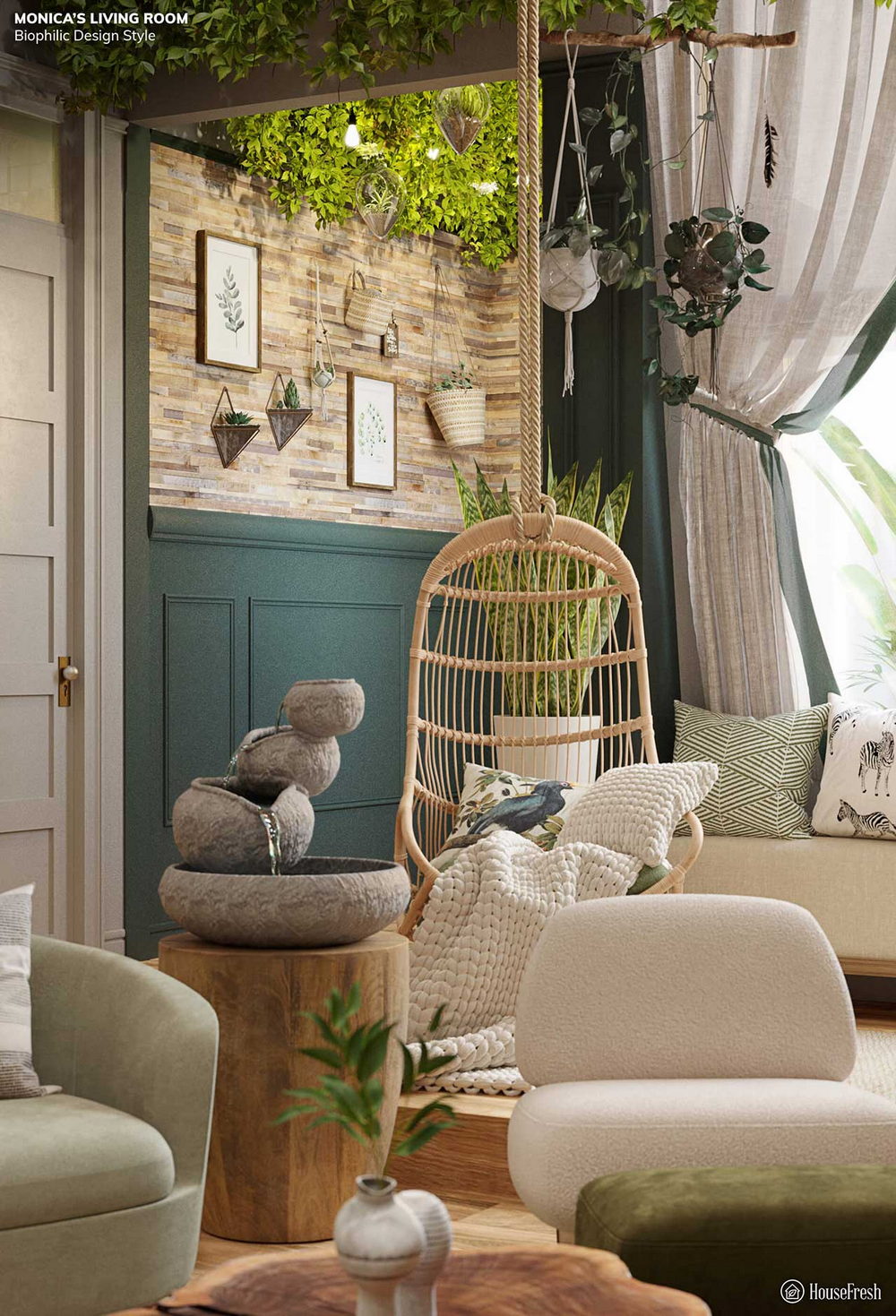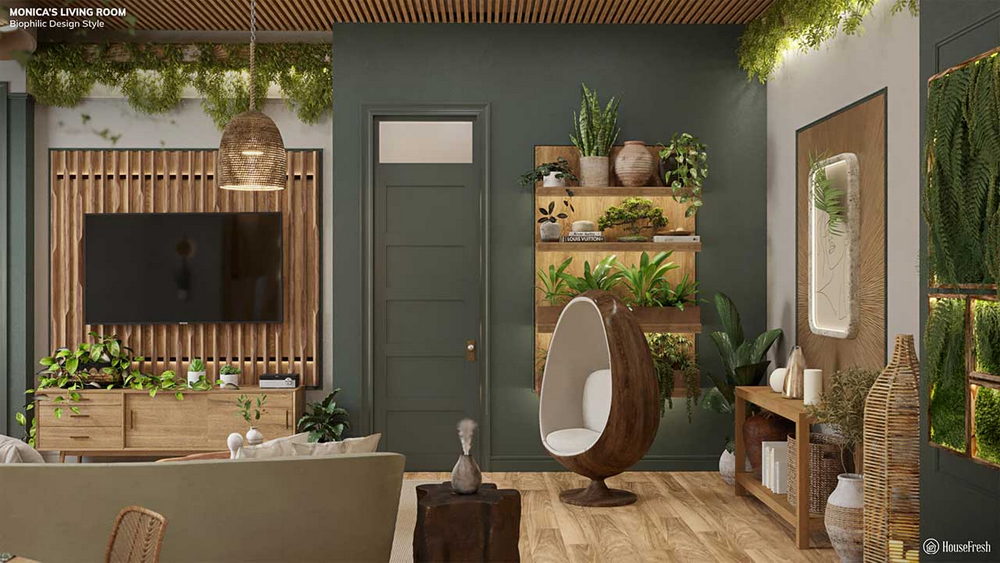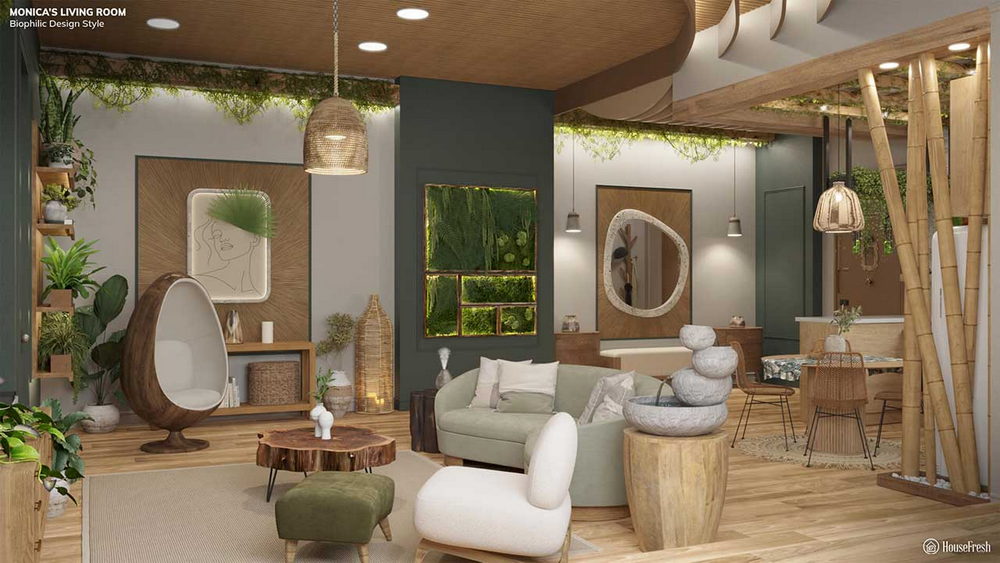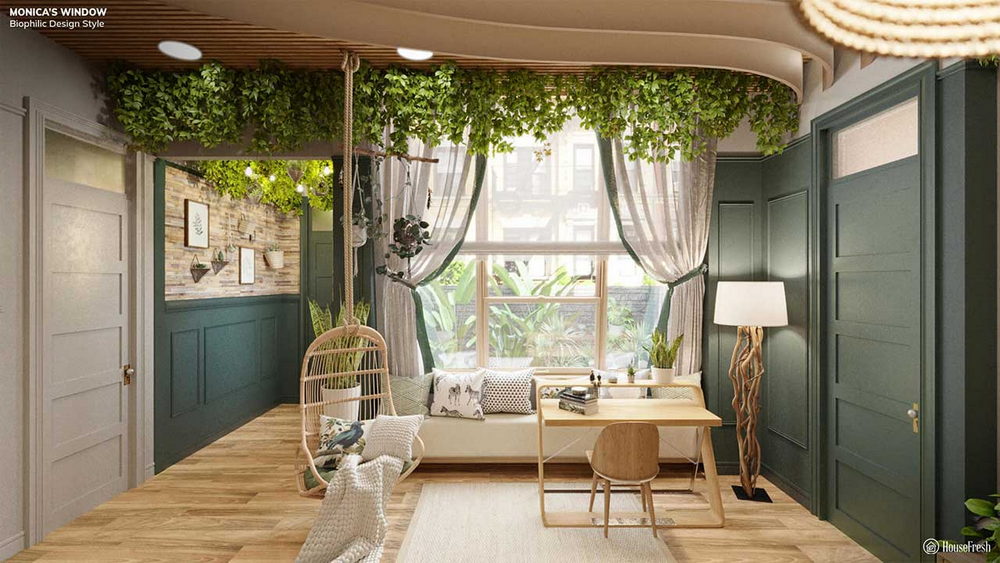 Monica's Bedroom
A rattan bed holds court in Monica's bedroom, providing a material connected to nature. The side tables are actual tree stumps which can't be more natural if they tried.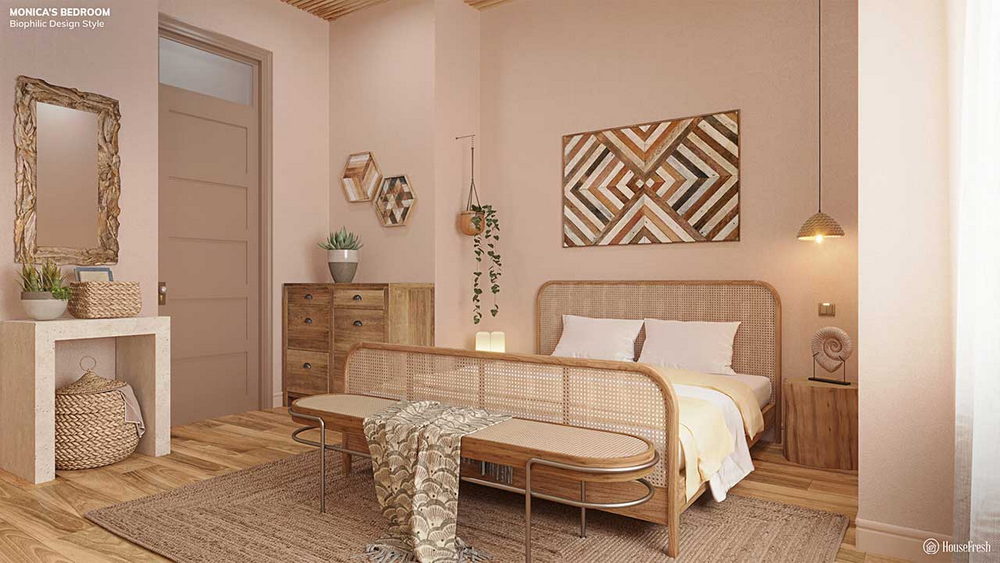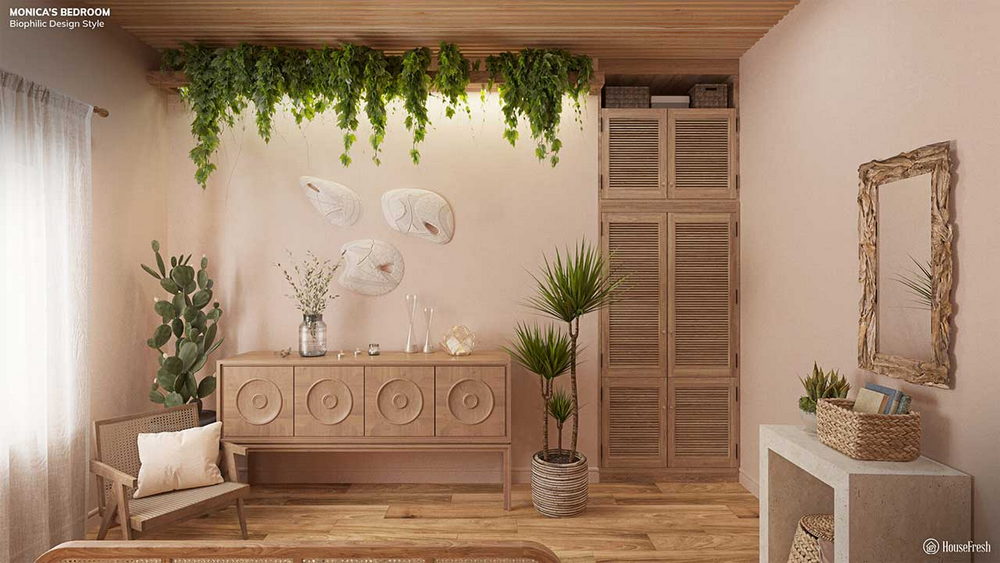 Rachel's bedroom
Rachel's bedroom features earth and water tones, complete with a plant-filled canopy above.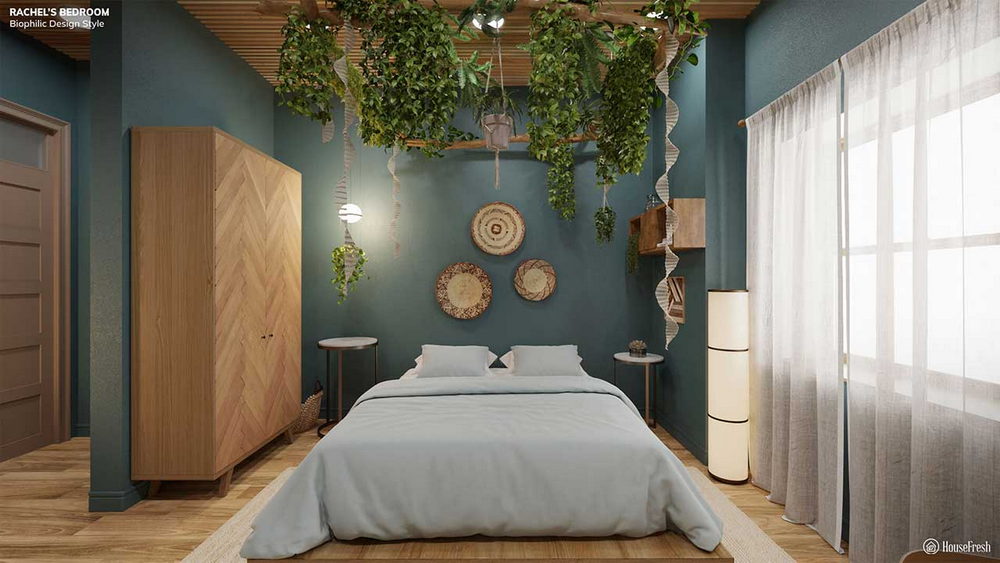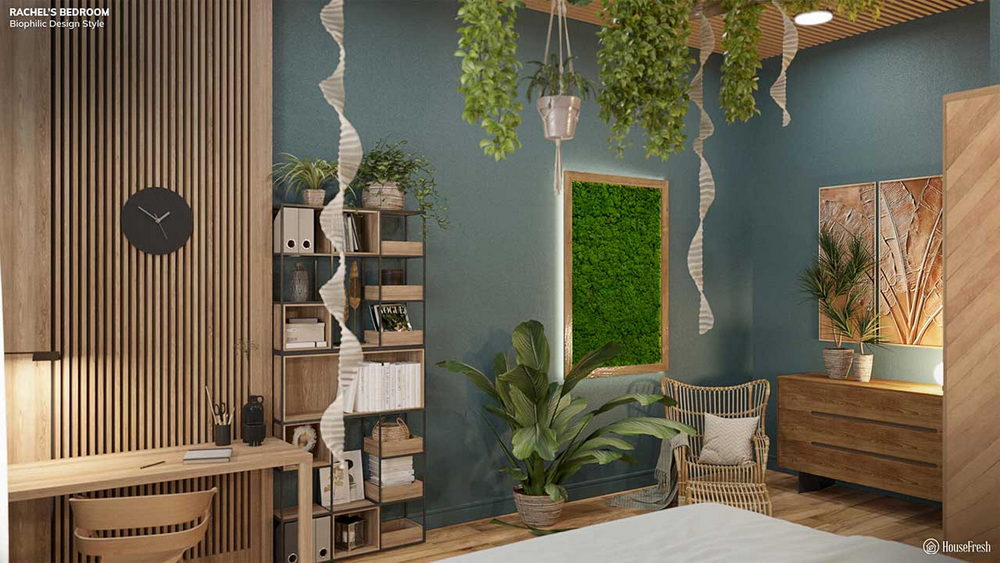 Bathroom
A pebble-shaped tub or stone basin will redefine your connection to water. Embrace botanical motifs, seashells. Who doesn't hanker for a bathroom that feels like a return to paradise without the worry of shriveling in the cold?