Grand Cancun Eco-complex: Eco-platform with Luxury Resort
To commemorate the 50th anniversary of Cancun's development into a worldwide tourist destination, designer Richard Moreta Castillo has envisioned the Grand Cancun eco-complex – a multi-functional offshore eco-platform with luxury resort facilities – expected to be completed in 2020.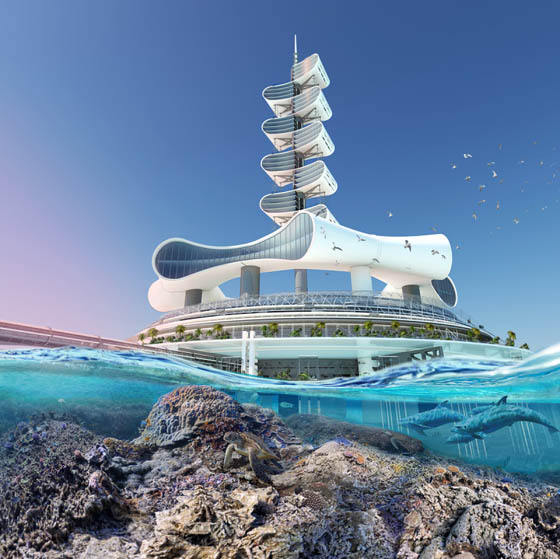 Grand Cancun is designed to be an offshore city where you can find all our needs: hotels, commercial centres, convention centres, cinemas and more. Besides its commercial usage, it also help to clean the seas, being totally self sufficient, having zero-carbon-footprint, and providing drinking water and energy for the city from renewable resources.