After several years living and working in London architect Dimitar Karanikolov and interior designer Veneta Nikolova moved back to Sofia, where they found a small but interesting attic apartment in a newly built development.They spent the next two years reconstructing the place, designing furniture and experimenting with details, and finishes.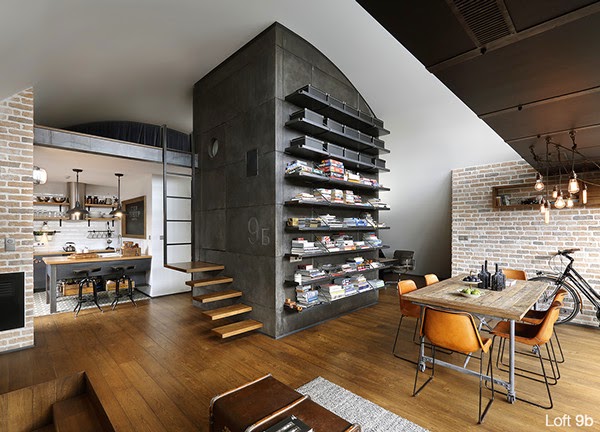 When look at the photo below, the first thing you might notice is a massive dark "cube" occupies the center of the living room. It is clad in thin (16mm) custom made concrete panels which hides the bathroom, sitting on the top of the building's elevator shaft.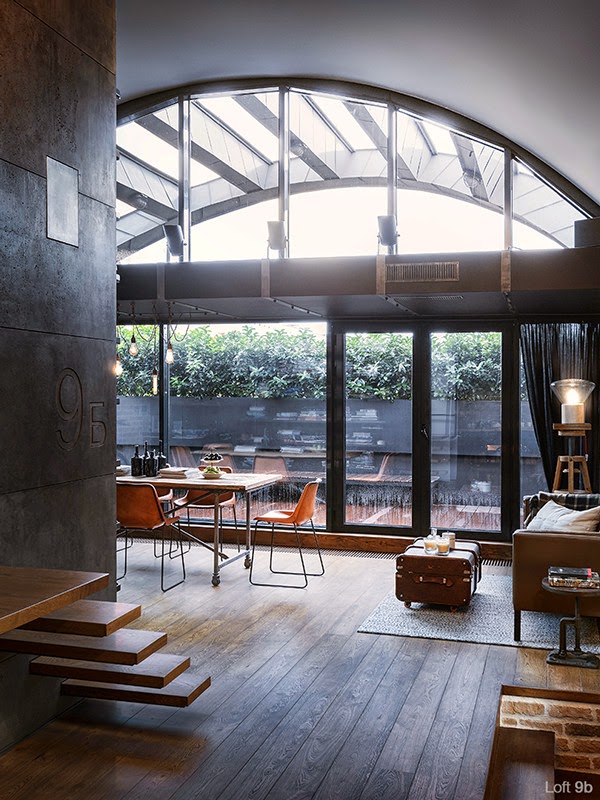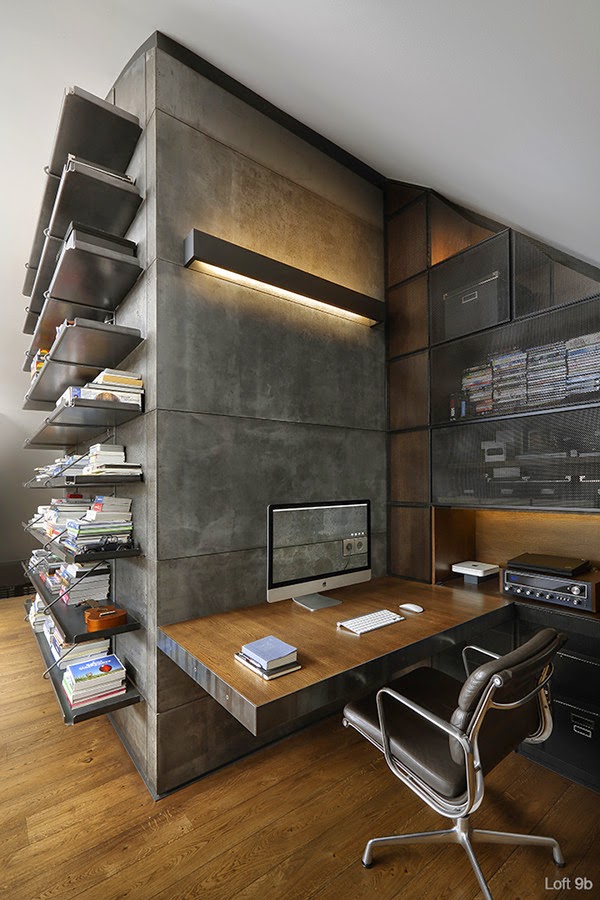 Various material wall is one of the interesting features of this place. Concrete wall, brick wall, wooden panel wall. You can see different styles of walls in the apartment. Custom designed furniture, like the coffee table in living room and wardrobe in bedroom is also eye-catching. For me, the most unusual feature is the attic. It looks like a pray room for me, but has an bathtub in the middle.