Half Animal Half Plant: Surrealist Sculptures by Ellen Jewett
Blending animal and plant together isn't something new. However to blends them that effortlessly with ceramic isn't easier for even a skillful sculptor. Apparently, Ellen Jewett did a great job in below series.
Only using clay, paints, finishes, and glazes, Ellen created below highly detailed surrealist sculptures – flowers, leaves and vines are grow out of animals' tail, feet or back. And some animals even grow out of another animals. According to Ellen, she doesn't random pick those animals and plants. The blended animals and plants actually live together and sculpture is try to depict the living environment of its sculptured species. Take a look at our favorite ones and you can keep updated on the Canadian artist's new work on her Facebook page.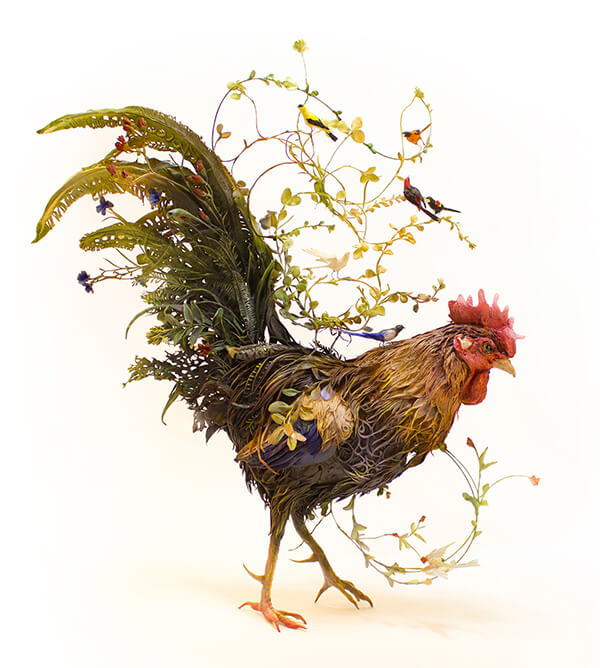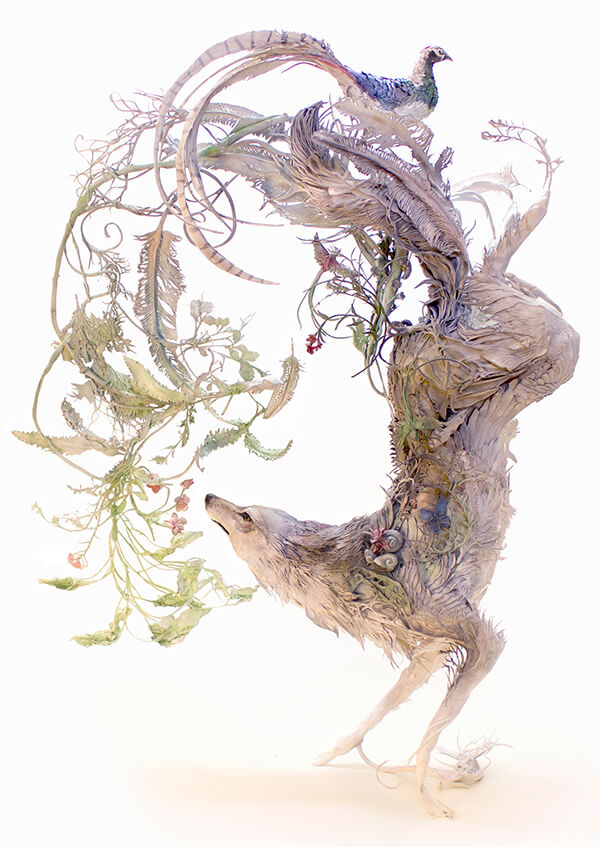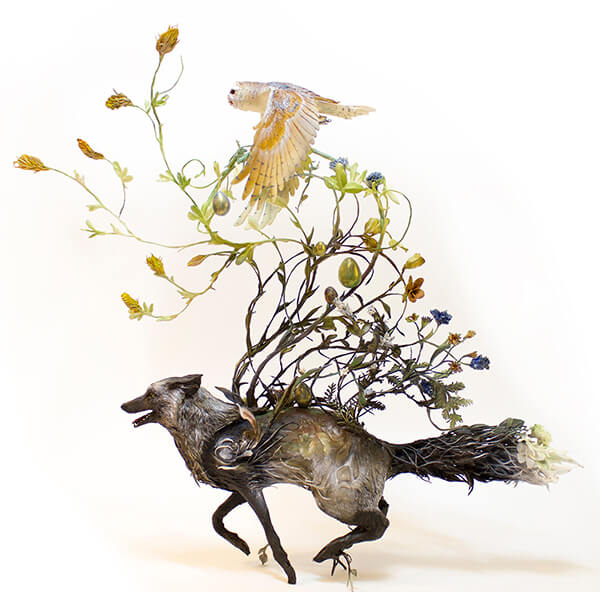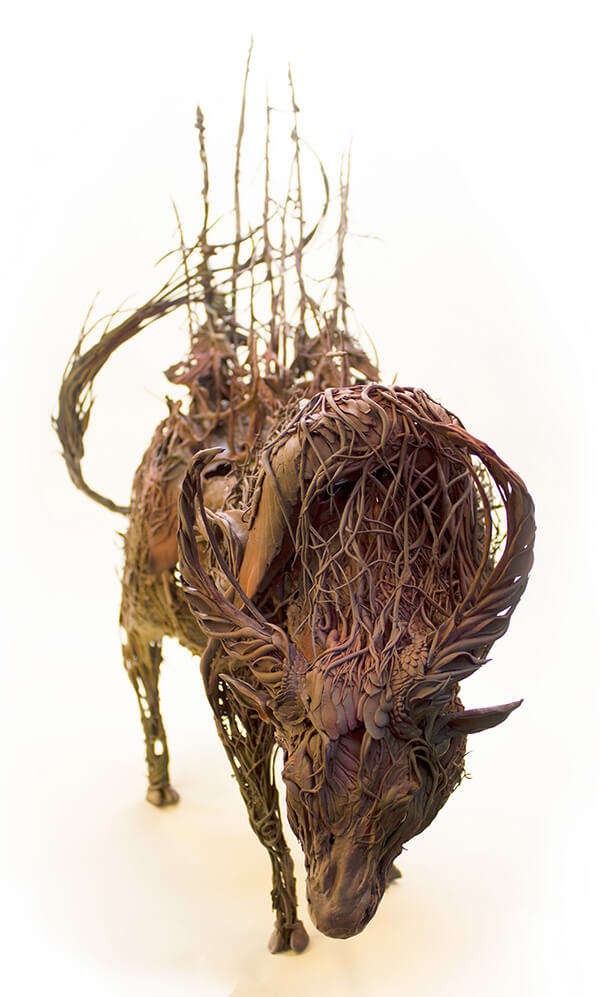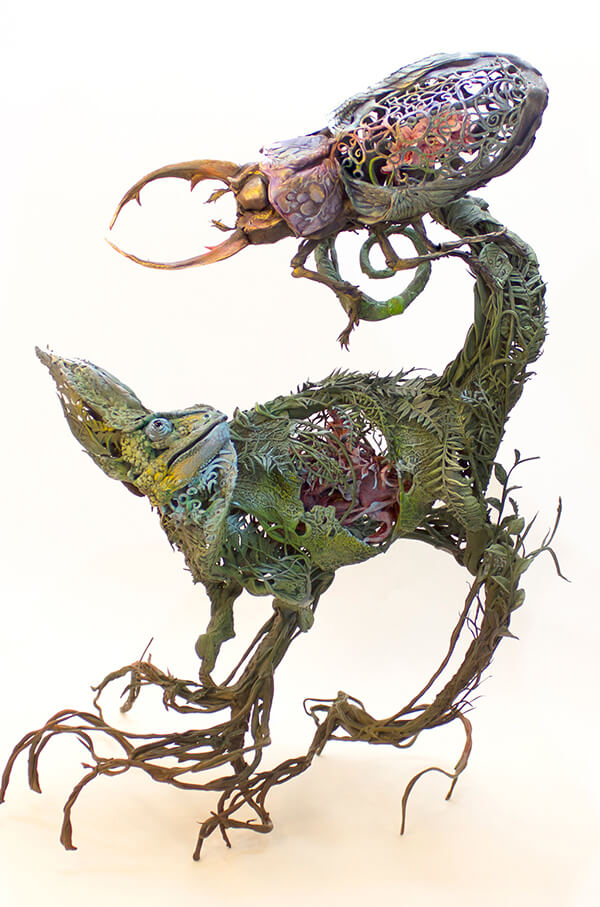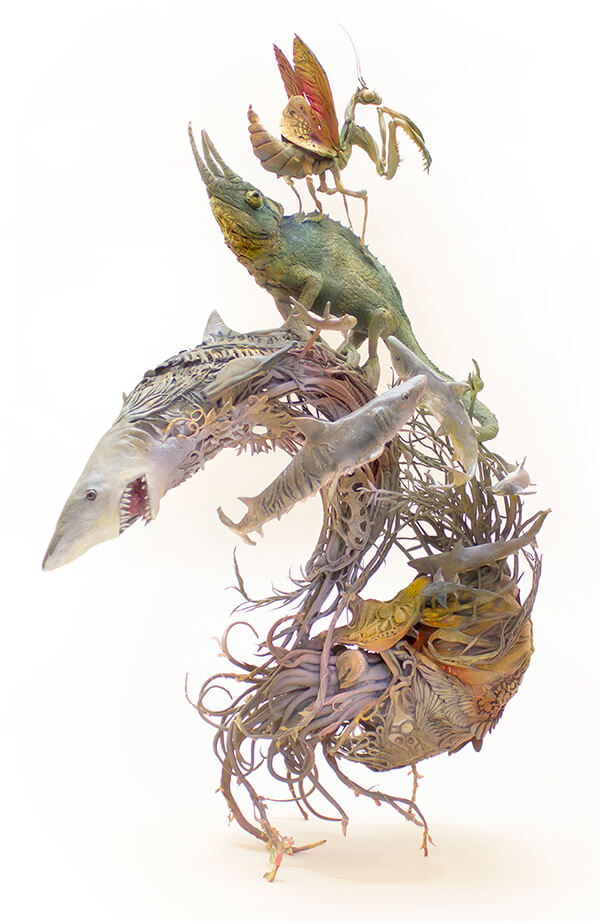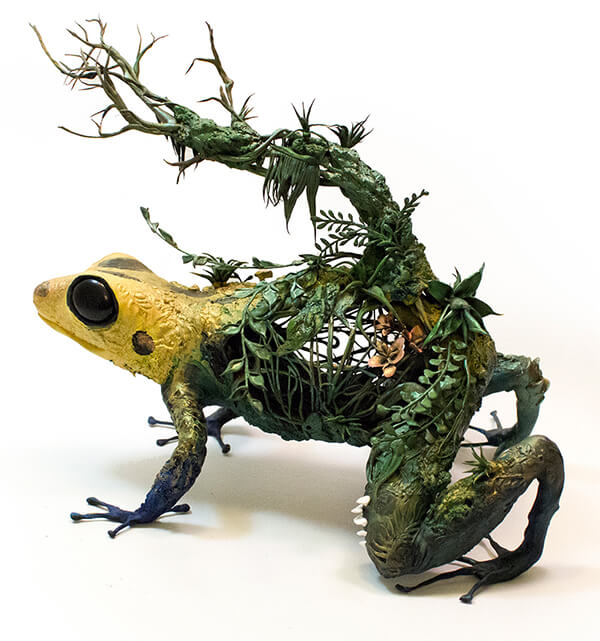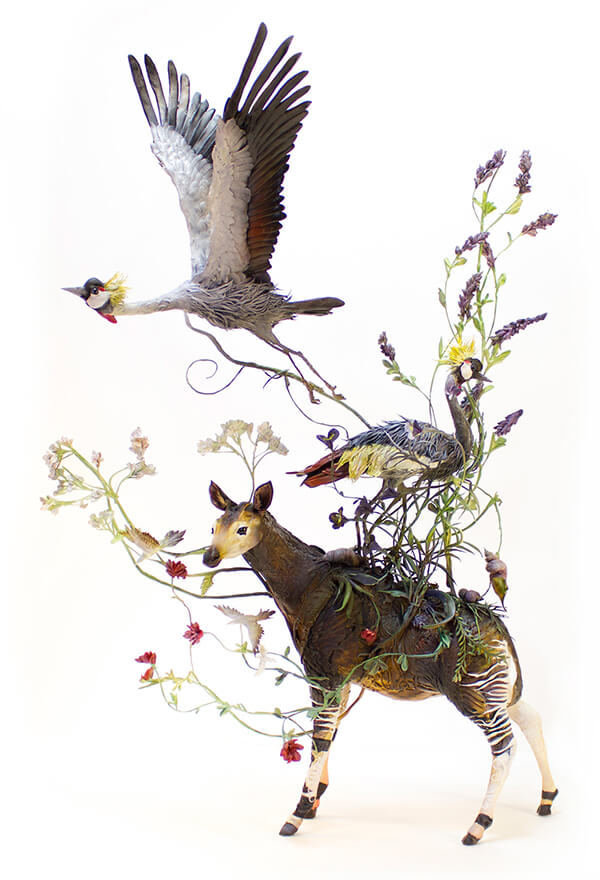 via: thisiscolossal