Handcrafted Wire Bonsai Tree Sculpture by Matthew Gollop
Bonsai is an art form using trees grown in containers or pots that are deliberately manipulated to appear as miniature versions of full-size trees. The purposes of bonsai are primarily contemplation (for the viewer) and the pleasant exercise of effort and ingenuity (for the grower). The bonsai practice focuses on long-term cultivation and shaping which means it is not something for normal people or plant killer like me. So does that mean there is no way for us to enjoy the little miniature tree on our desks. Not really! The wire artist Matthew Gollop has you covered by offering handmade wire bonsai tree.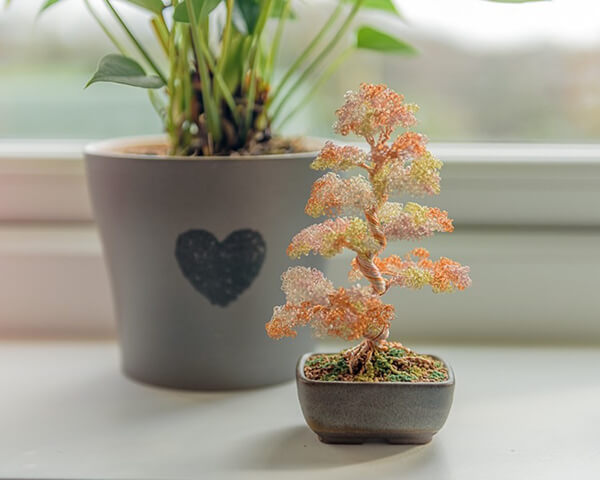 The wire sculptures are available in a wide range of styles, both with bright pops of color or subdued monochrome finishes. Basing on the size of the bonsai, multiple strands of metal wire is used and sometimes Gollop need to use up to 500 feet for a single tree. You can purchase these wire trees from Gollop's website and the prices range from $55 to $355.