No matter whether you would like to organize things at home correctly or just desire to make your goodies more worthy to sell to others, creating unique labels for them is a wonderful idea. With their help, you add the necessary degree of personalization and individuality, enabling even the simplest products to be eye-catching and unusual.
The process isn't complicated at all. Knowing dos and don't in the field will come in handy. Thanks to custom labels and stickers, interested parties can easily satisfy their private, brand, or commercial purposes.
Step 1: Choose the Right Size
Someone may think that selecting design peculiarities is a more important stage to start with. In reality, it is really disappointing to create a marvelous template and then understand it won't suit the goodie you have, being overly large/small, unreadable, etc. For this purpose, customers have to consider what items they want to decorate with custom labels. Here are some quick examples:
You can apply any form and shape, but rectangular formats are classic for bottles, especially glass ones. The size of two by eight and a half inches is excellent for a full-wrap label. Reducing these dimensions to two by four inches will result in another location of a label on the target piece — it will become a half-wrap.
The range of standard dimensions is distinguished by the placement location and the object itself. For instance, a wine label of three and a half by four inches is traditional. In turn, the address tag is closer to a small card, reaching a bit more than two and a half inches in length and one inch wide.
Custom-made sizes are always possible. To determine the right one, ensure you have measured the object's height and circumference — use a hard ruler or a more flexible tape measure. Then you will understand precisely well which options are worth saying "yes" to.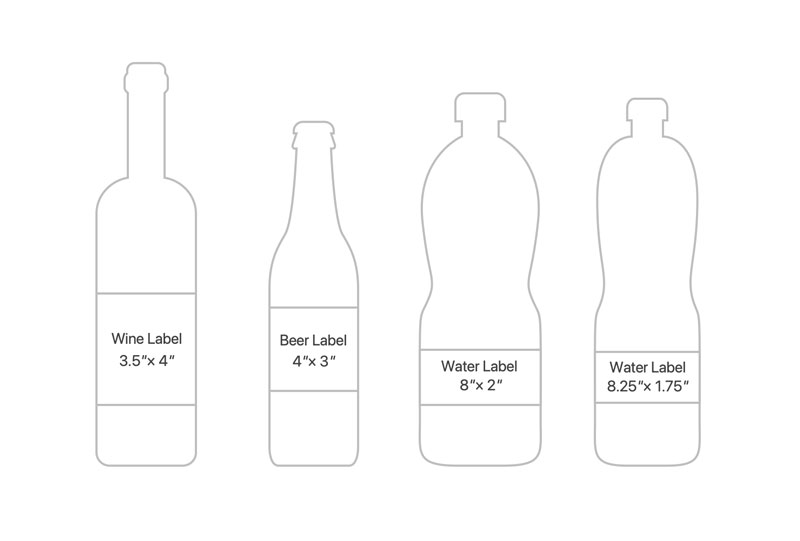 Modern programs like Swift Publisher present a vast number of ready-made templates, so all that is left is just to customize the details. It is also a nice solution to pre-print the desired solution and check whether your predictions are right.
Step 2: Pick up the Right Material
A lot depends on your objectives. That's any intention to print out some beautiful labels for home projects will be lacking without detailed attention to your own solutions and plans:
Are you going to keep your things indoors only?
Will they be distributed and be left outdoors?
What quantity is preferable?
Do you need a luxury wow-effect?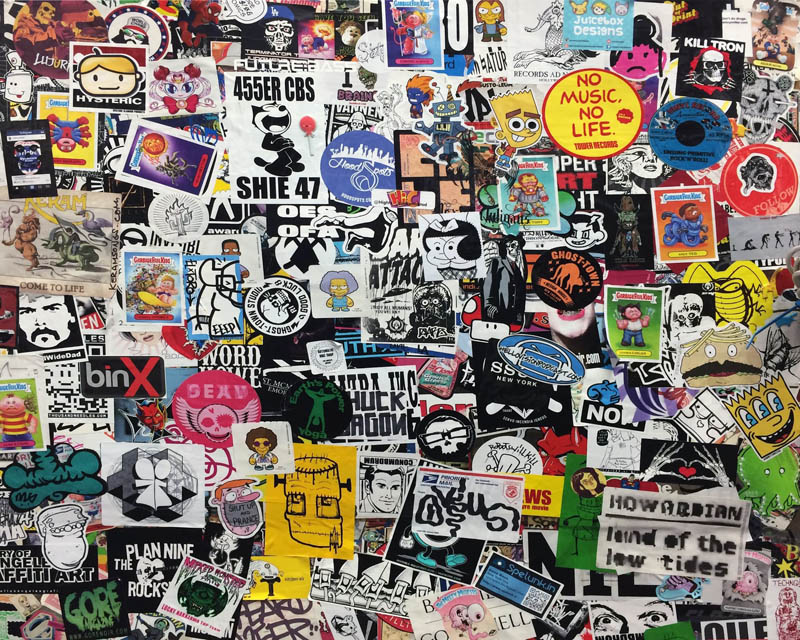 Answering at least these questions will let interested parties come up with the best label designs for their purposes. Standard paper rolls will work for customers who want to keep their deals within the planned cost-efficient limits. On the contrary, vinyl stickers are more multifunctional yet not that affordable. It is up to you to decide on the winner.
Step 3: Select the Right Content
Of course, your creativity is key. Knowing your project's strengths and weaknesses will allow you to represent it to the audience without difficulty, showing off its incredible potential. There are some standard checks to do to ensure you are on the right path:
Eye-catching content — several users misinterpret the need to make their home pieces attention-grabbing. You don't have to focus on overly bright tones or "loud" word combinations. Thinking of the best means to make your content interactive (with the use of photos, images, QR-codes, and more), along with illustrating brand-identity symbols, is what you require to solve the challenge.
Readability — modern tools of lettering and typography are absolutely second to none. Don't hesitate to apply their benefits to come up with a brilliant font for your message. For example, adjustable templates with 3D effects by Swift Publisher are excellent to try for beginners.
Color psychology — whether you are a fan of bright or pastel tones, checking how influencing divergent shades are will contribute to your advertising and marketing strategy. This is important for private purposes as well.
Don't stick to a "pla" — choose the right plan and work with more efficiency than Phoebe.