On every Sunday, we feature a cool or modern or creative interior/product design we would like to share with you. They might talk about a general home design or focus at a specific area. After three years, we looked back at those posts and created a special list for those who are interested in making a cool and unique home. These ingenious home improvements run from architecture design to product design, cover designs for limited space and budget to some pretty luxurious request. Take a look a the list and hope it will give you some inspiration of how to make a cool and dream home.
If you have limited space but still want to live in a quality life, rather than a pull-out sofa, a suspended bed like below is a good alternative.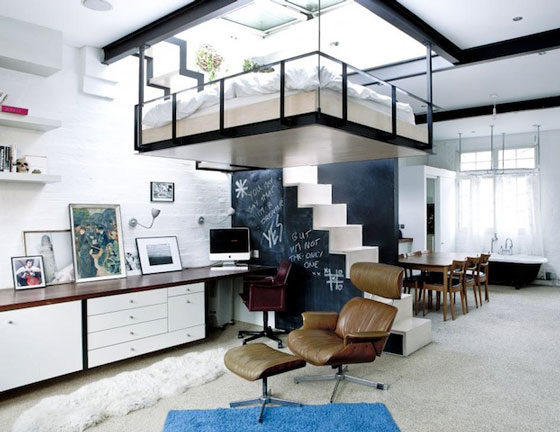 2. Majestic Interior
Witness unlike anything, a modern sculptural interior masterpiece with lots of storage and a wow effect that will make the stuff look cool. And the knife-edge ceiling offers royal appeal to this luxurious mansion.
This hand built "cube" is home for everything including TV, clothes, shoes, books and vinyl collection. Moreover, this cube has a guest bed on top and tons of storage space inside.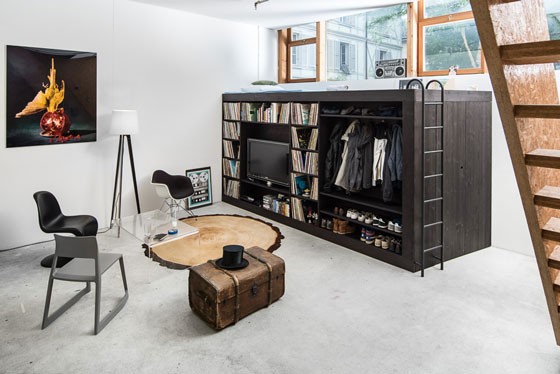 If you can't allocate any space as a home office but still want to somehow have a dedicated space for computer, you can either use furniture like below with a pull-out bench or set up your little office in a closet. Both of options allow you to hide your home office if you want.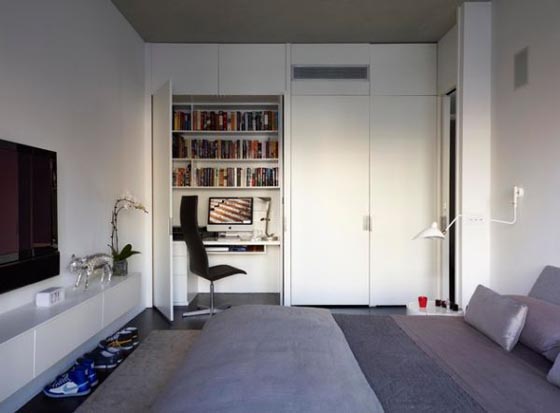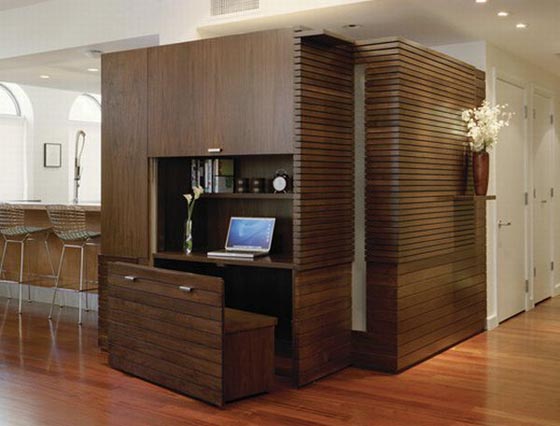 5. Pack-able Bathroom Furnishing for Tiny Space
"Pixel" series of bathroom furnishings are so compact that can fit tiniest of tiny micro spaces since each wall-mounted unit is just 16cm thin. To unpack it, simply open the sliding door to reveal a full-size folding sink and underlying storage.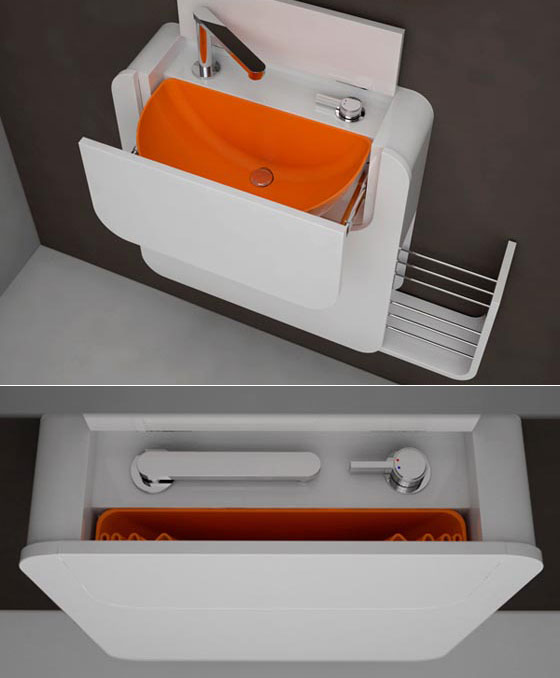 Space under stari is always under-used. Set up some hidden closets for your miscellaneous stuff and give your home a clean looking.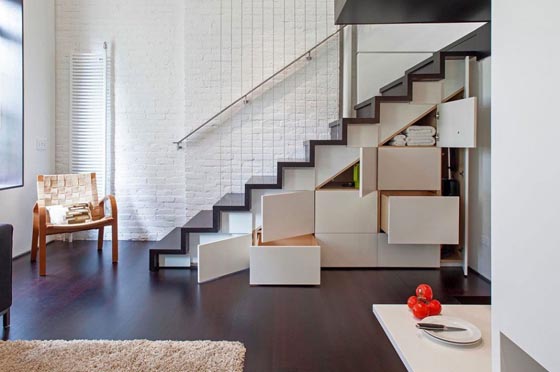 If you don't need extra storage space, how about a home office under stairs? Of course it is not as private as a dedicated office but it gives most you need as a home office. Enhance it with personalized touches, such as decorative globe decor piece, adding a touch of wanderlust and global inspiration to your setup.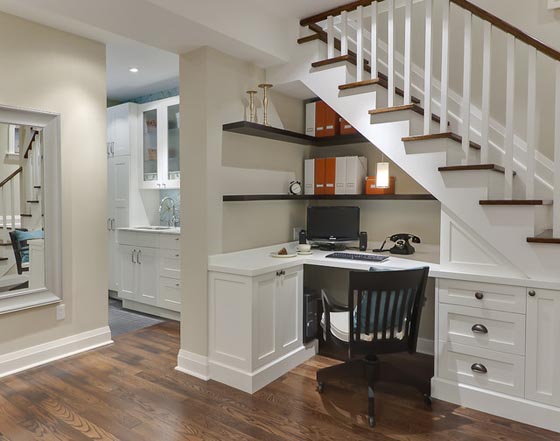 8. Use Mirror to Enlarge your Space
Mirror is one of best decoration piece to easily increase the depth of a room and give the illusion of a bigger space. Subtly usage of mirror enable you to make your room twice as big as it supposes to be.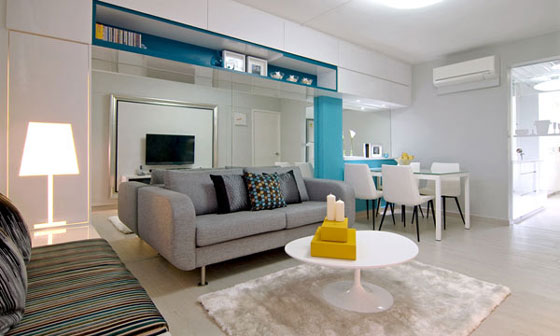 9. Super compact walk-in bathtub
For some people, a bathroom is incomplete without a bathtub. However, how can you have a bathtub if you have a small bathroom. This cool walk-in bathtub is only 1.4 m (55-inch) long with plenty storage/shelf space at sides. With its unique design of contoured seat and elevated back rest, you can have a quite relaxing bath even in such small bathtub.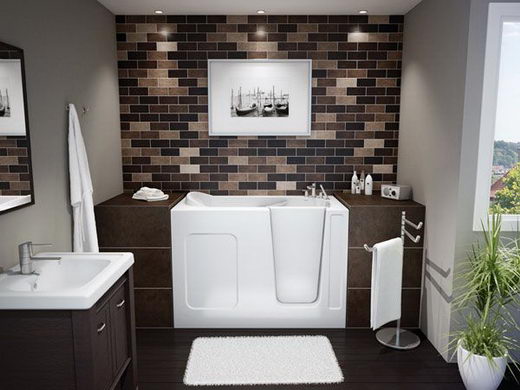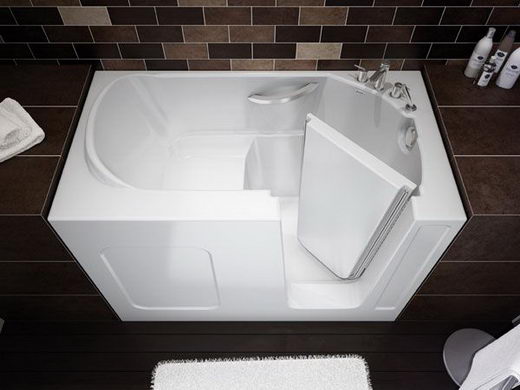 10. Stair case double as storage space
Having storage under stair is clear. But how about doubling the stair case as storage. Like in below design, each stair case can be pulled out as a drawer. Another excellent way to use stair.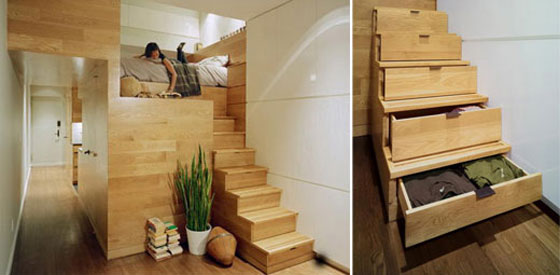 11. Slid-able and Rotatable Bedroom Divider
You want a big TV, you want to enjoy it both at living room and your bedroom and you don't want to buy two TV. What you will do? Below is one of the smart solution – make you bedroom wall slid-able and rotatable!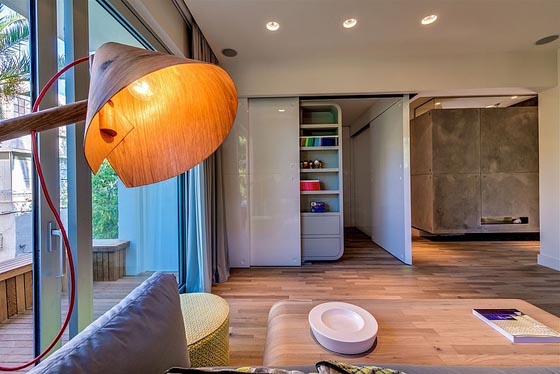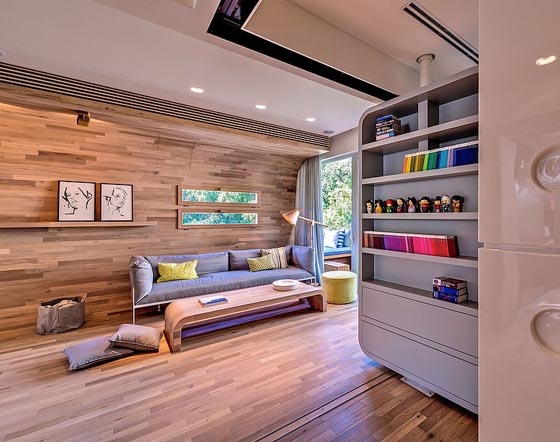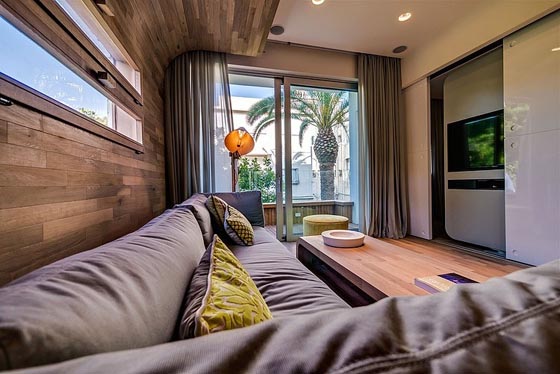 12. Dinning table doubles as Pool table
You love entertaining at home. You need a spacious dinning table. But you also provides some games for your guests. Multi-functional dinning table like below can fulfill you request.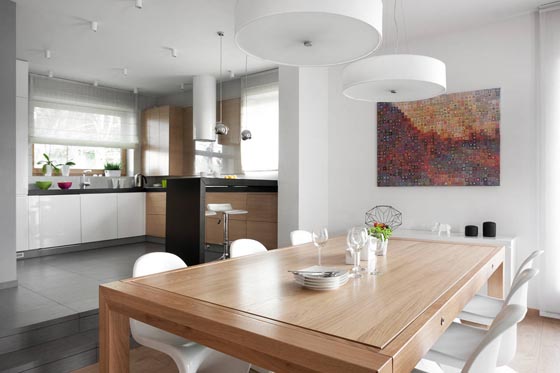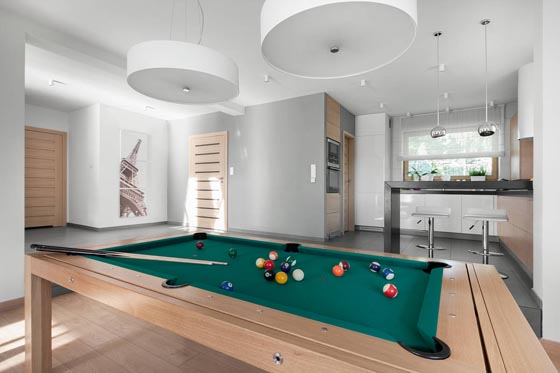 Bed as the most important piece of a bedroom is a key factor in bedroom design. If you want your bed room looks cool, have a cool bed might be the first thing you want to look at. Forget about these square-ish bulk bed, how about rounded bed? floating bed?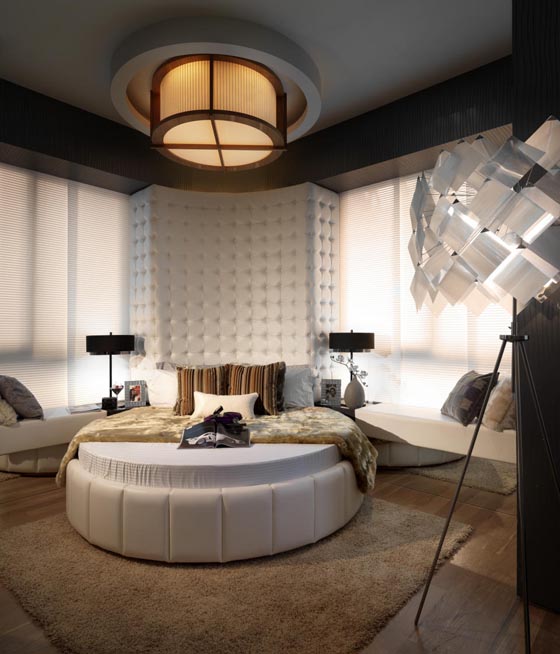 14. see-through window in kitchen
Have a bright and spacious kitchen might be the dream of all housewives. And this dream is fulfilled meticulously by Kingdom Valley Islamabad. It is done to provide an ultra-luxurious living environment to the residents. However, we have to sacrifice some window setting for shelving space. A half height see-through window looks like a prefect solution to meet both requests. You have your cabinet, you have your light and you can enjoy the view outside as well.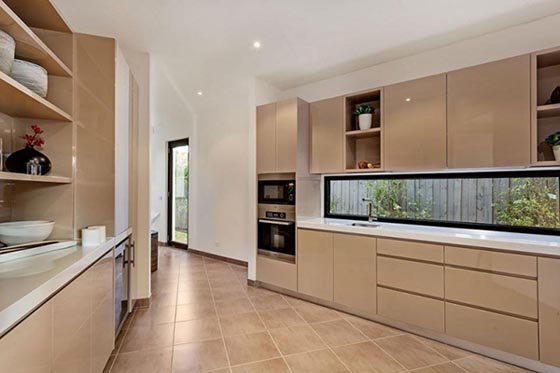 15. Cool lighting fixture 1 and 2
A cool and unique lighting fixture will easily attract people's attention. No matter it is a chandelier, a table lamp or a floor lamp.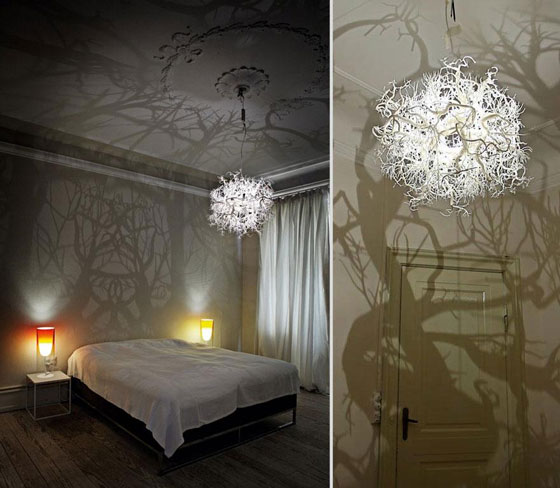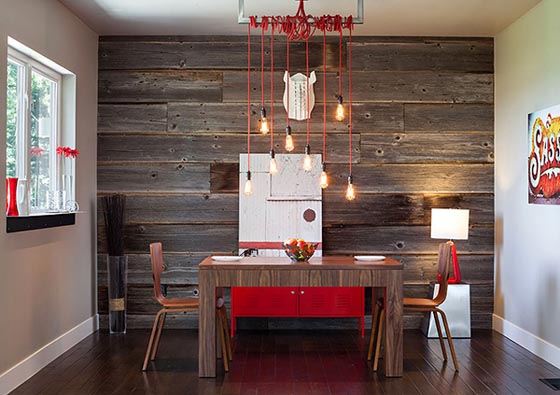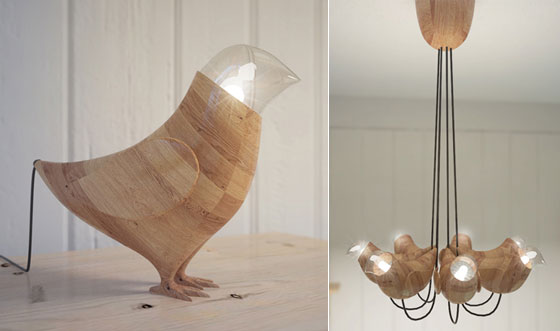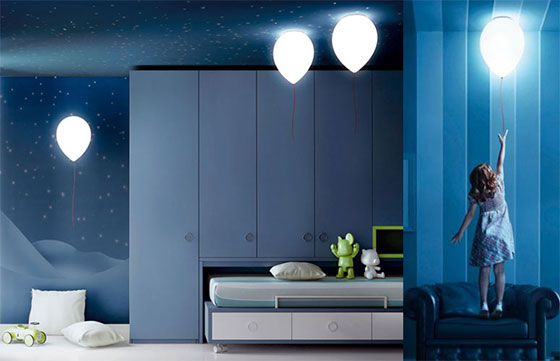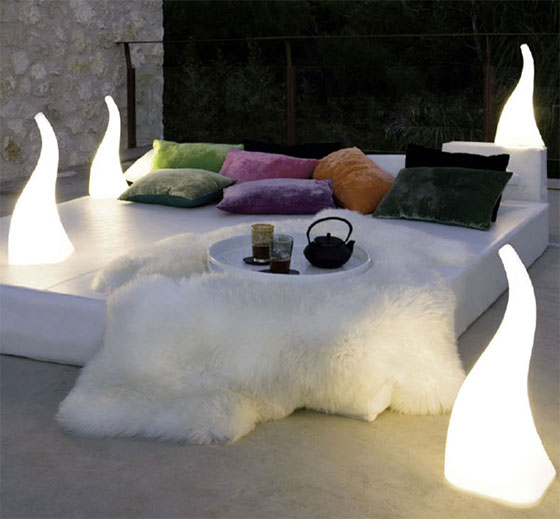 16. Featured wall
A well designed featured wall, such as the chalk wall in below examples, make your room stand out right the way.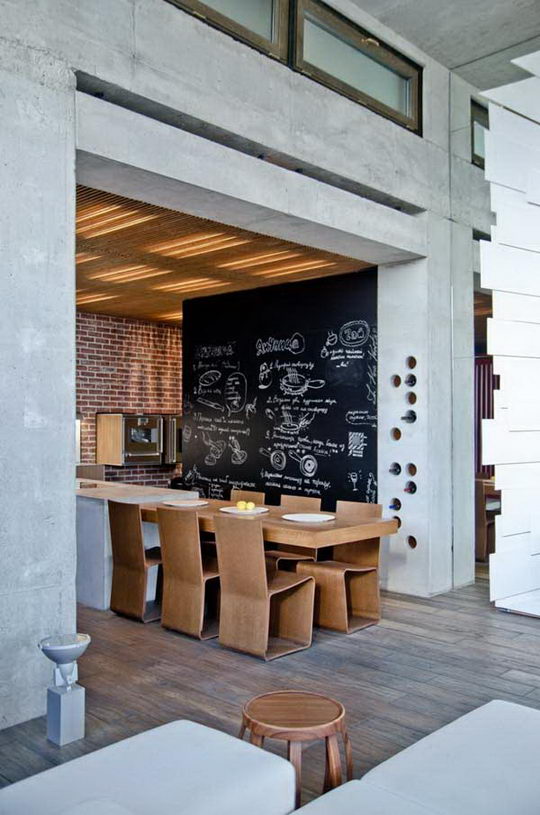 17. Have a nice reading area with your books
You like books and want to read books right besides it. You can have a seat or sofa besides you bookcase. But how about sit right on you books? Below are two innovative furniture which allow you do that.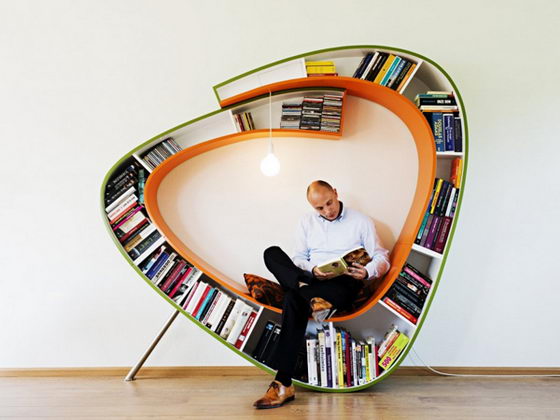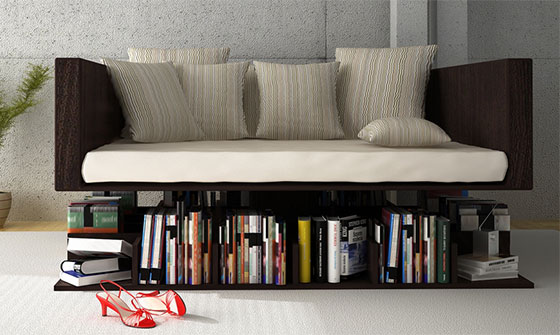 Sliding down from one floor to another is not only the dream for kids!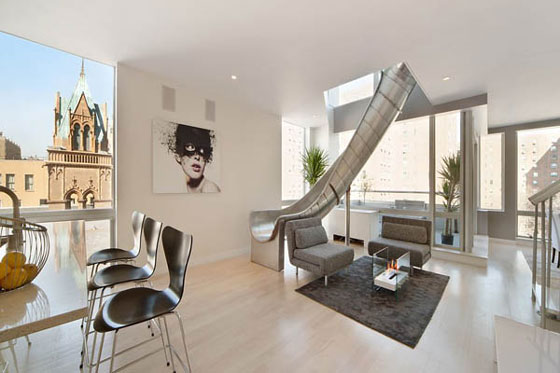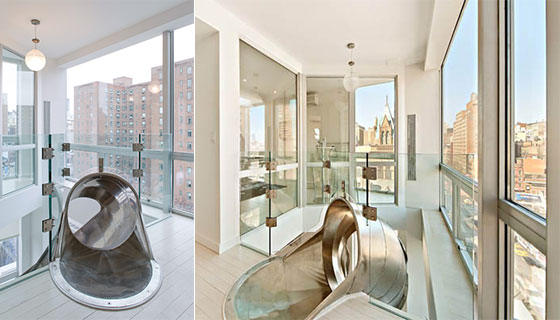 19. Too many books? How about a Home Library
If you are one of those who have many collections of books and have space to spare at home. Why not build a home library for yourself?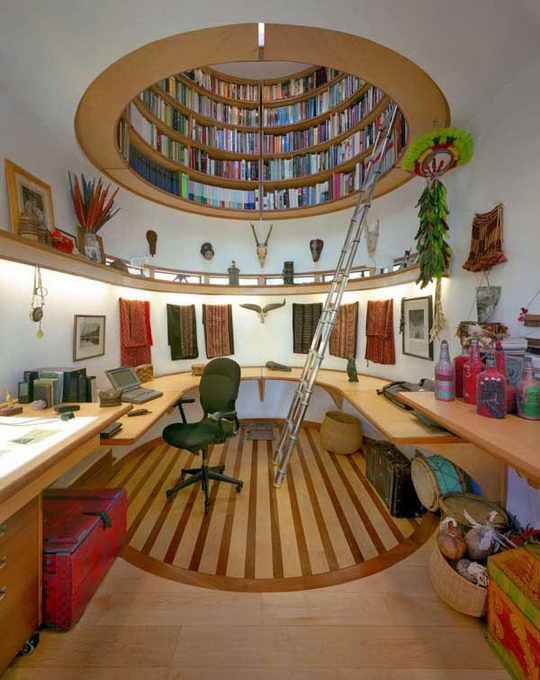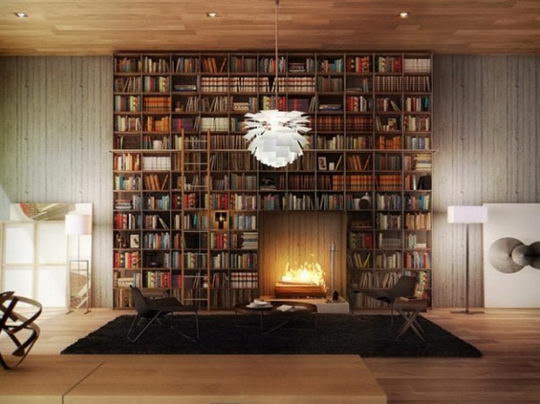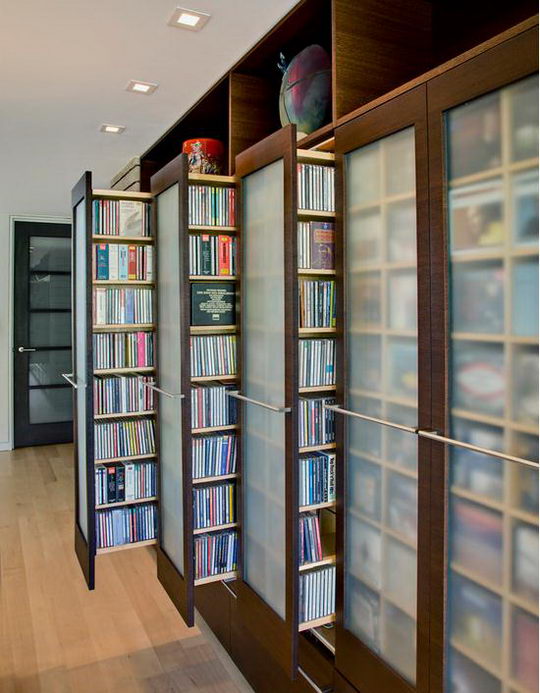 If you are brave enough and want to have something different at home, glass floor is one cool interior design feature you might want to try. It is easily freak out some people but also a big woo from your guest.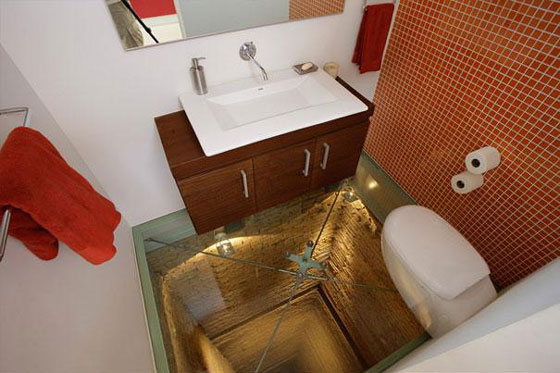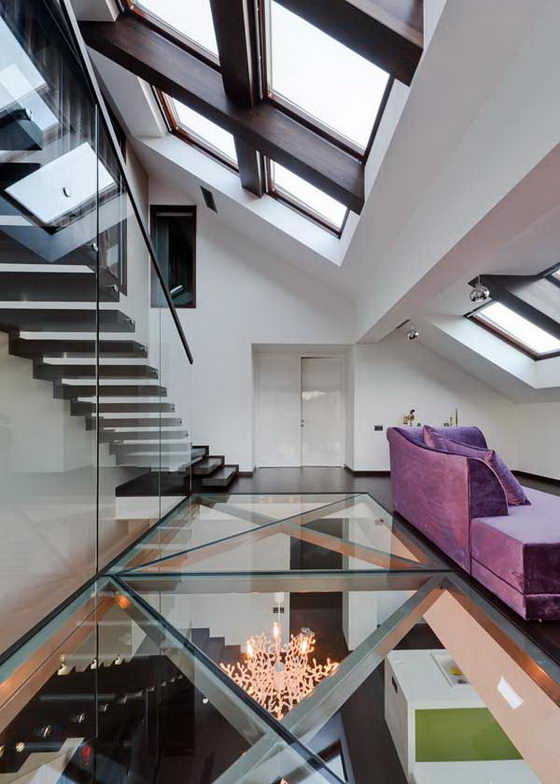 21. Beautiful and well-organized walk-in closet
If you are that type of person who stand back and rub your chin before deciding on what to wear, walk-in closet gives your those perfect room and distance.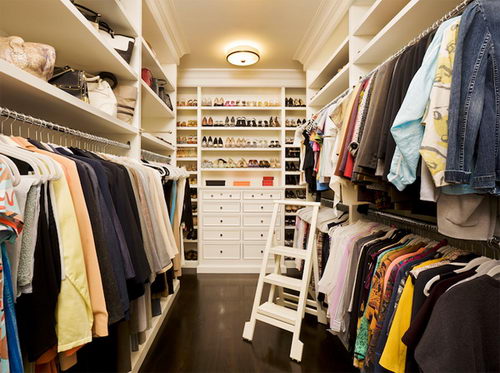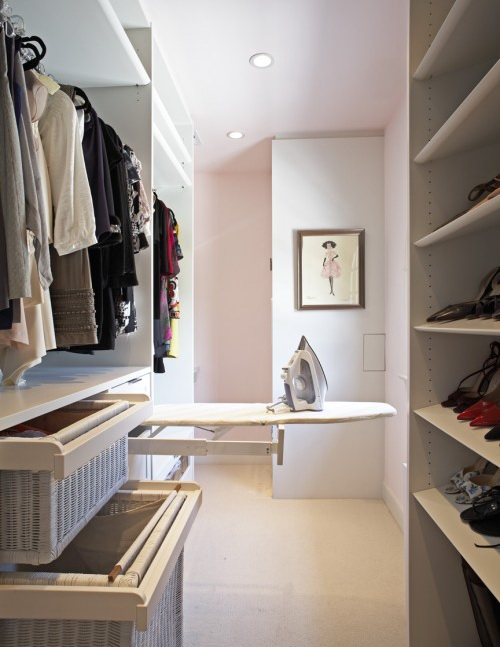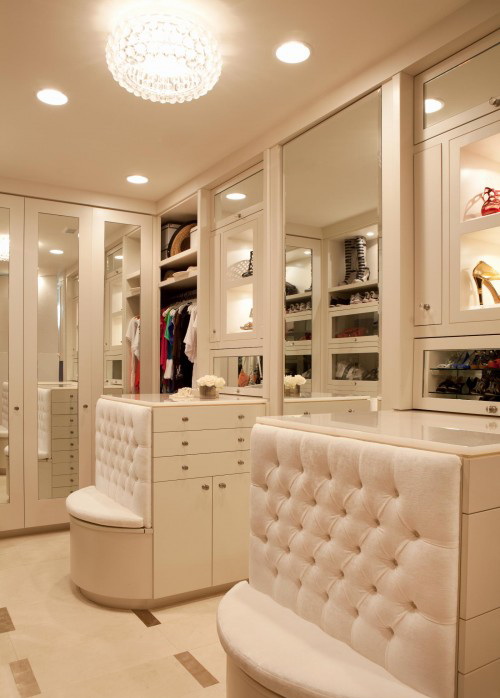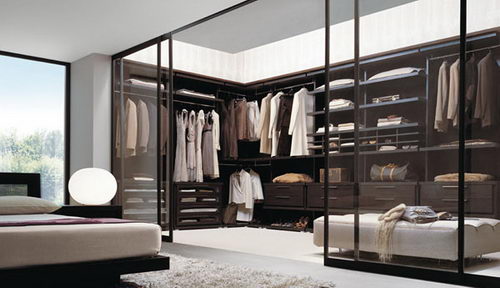 Divine sun filled windows with views are the perfect places to spend your time. Enjoy a beverage, read some book, listen to your favoriate music, or just sit and relax.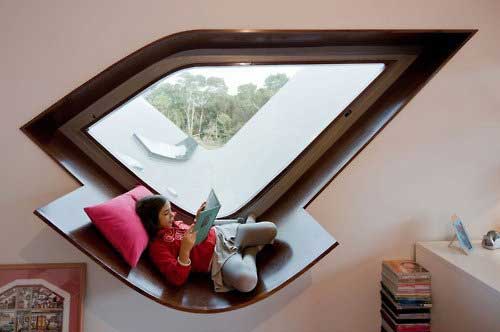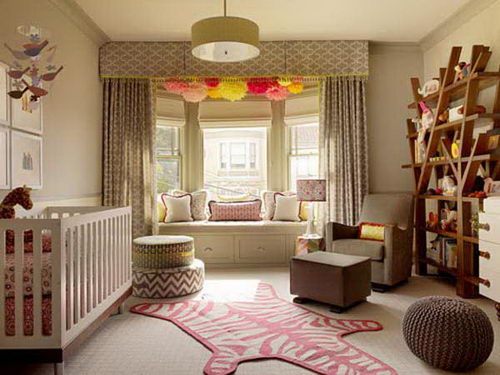 23. Have a warming and unique fireplace
In addition to providing warmth, fireplaces these days have become a fashion statement. Stone fireplace, metal fireplace, glass fireplace, wall-mounted fireplace, suspended fireplace or even portable tabletop fireplace, they can be a unique design elements adds some coolness to your home.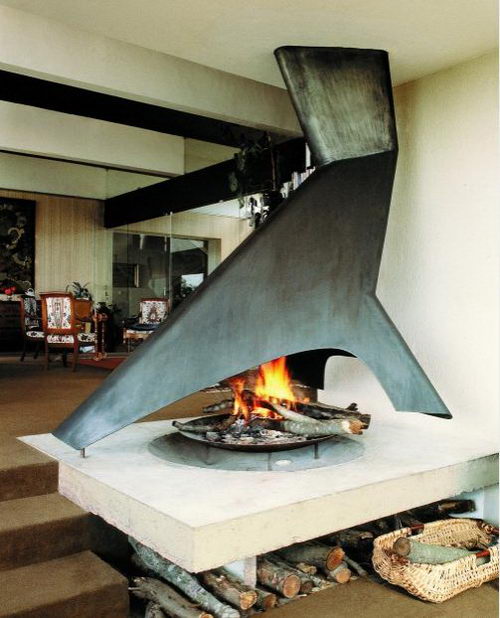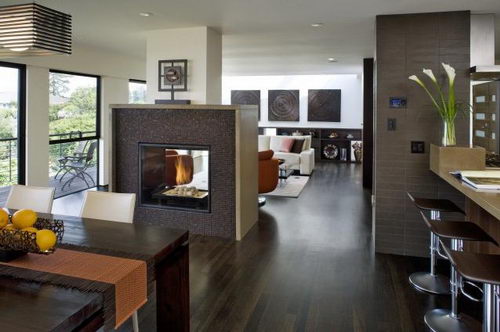 24. Wall mural, wall decal, wall paper or wall panel?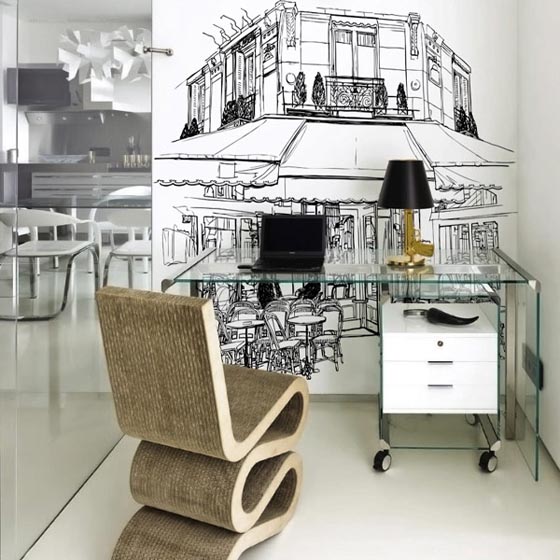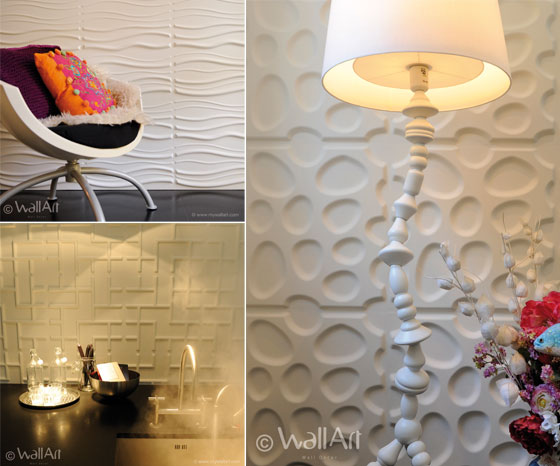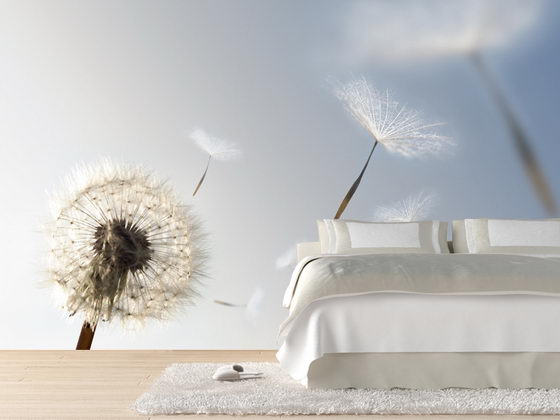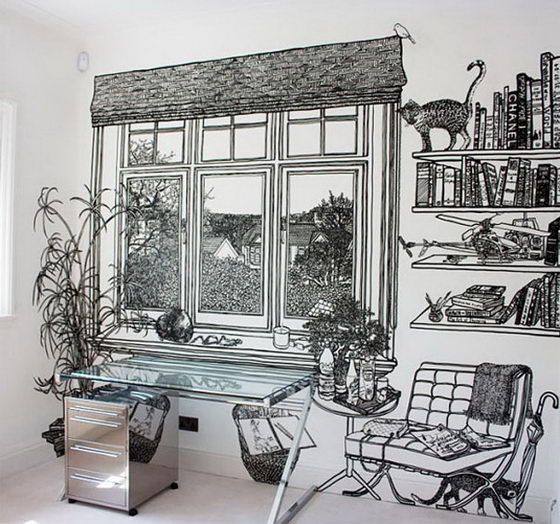 25. Fish Lover? How about some cool aquariums
Besides the benefits of raising fish at home, having cool aquariums at home are enjoyable as well as attracts a lot of attention. If you are a fish lover, why not have a special aquarium which not only gives a living space for your pet friends but also serves beautiful addition to your home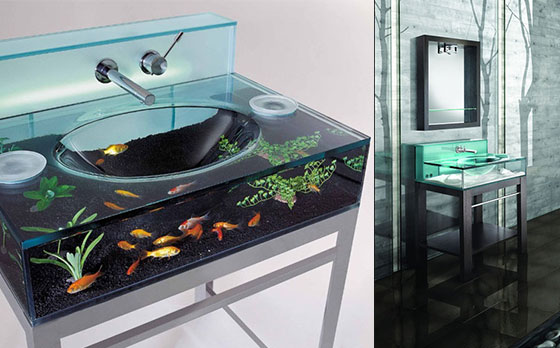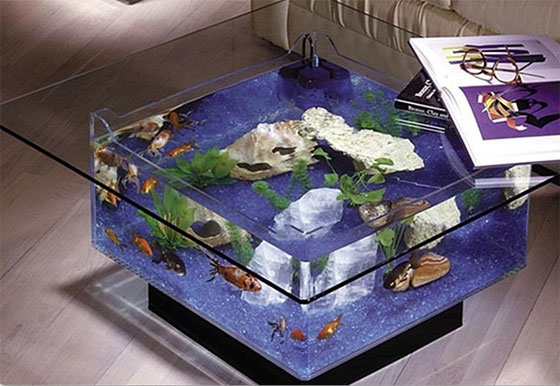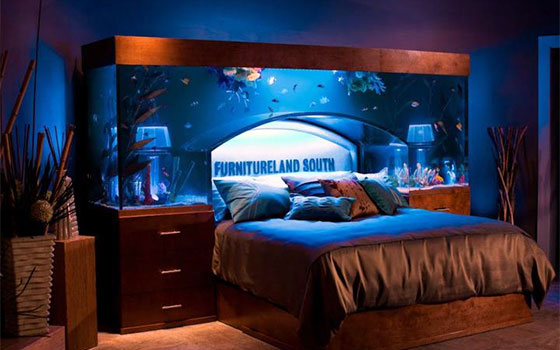 26. A centerpiece table
No matter a dinning table, a side table or a coffee table, they can be functional as well as artful. Imagine how cool it will be to have in bird cage right in your table or a animal head emerging out of it.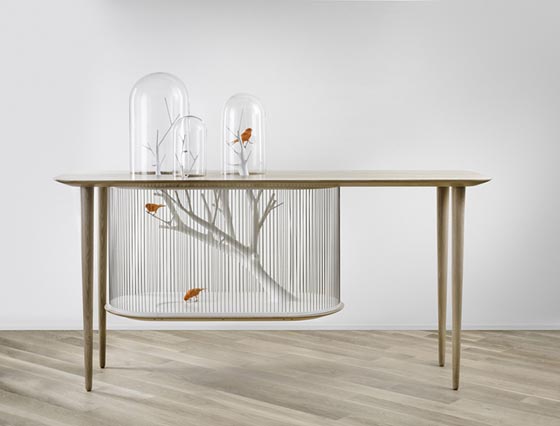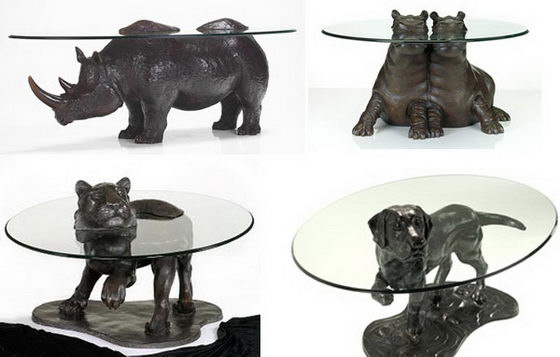 27. Wine rack not enough? How about a Spiral Wine Storage
28. Garden at home
Living wall, hanging planter, wall-mounted planter or even a little tabletop pot can add some freshness to your home. Find a cool and suitable container to create your very own indoor garden.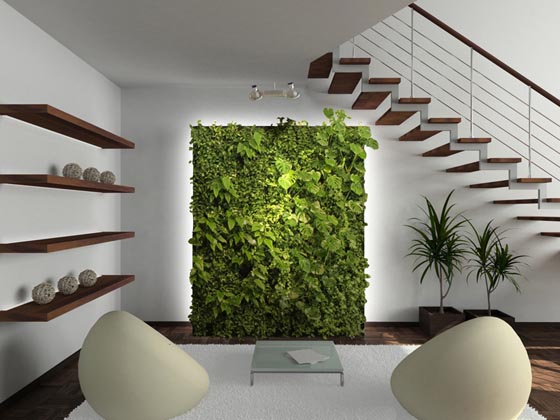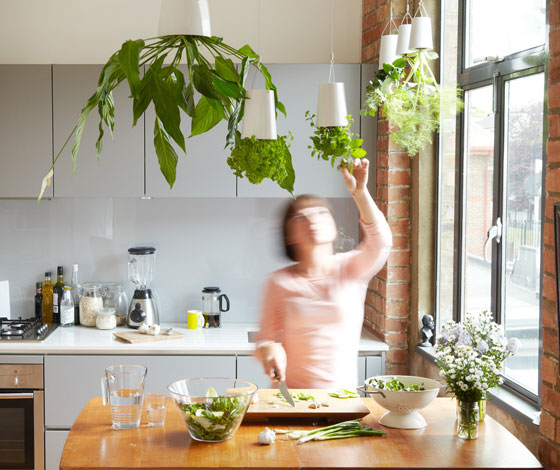 Nothing is cooler than a themed room! If I can have either one of the room below, I will be the happiest fairytale princess or pridest private.