You might already heard of Justin Heister, the creator of outstanding Zero Fucks Coins. This 39mm 1oz. commemorative coin celebrates all the hardships we've had to endure together, like keeping 6ft away from each other, being self-isolated, and of course running out of toilet paper! (@#$#?!) We probably all have a lot to say about it but Heister must have a pretty strong feeling.
This coin is based on the Kennedy half dollar and updated for today's totally f*ucked society! We can't even trust the air we breathe without the fear of fucking dying.
Each of these "Fuck COVID-19″ Coins is 1.54″ (39mm) in diameter (approximately the same as a Silver Dollar) and .116" thick (3mm), and weighs in at a solid 1oz. These coins are an extremely high quality mint and are akin to a traditional military challenge coin.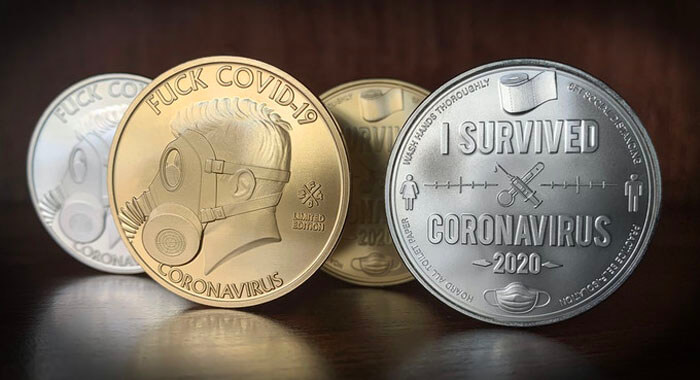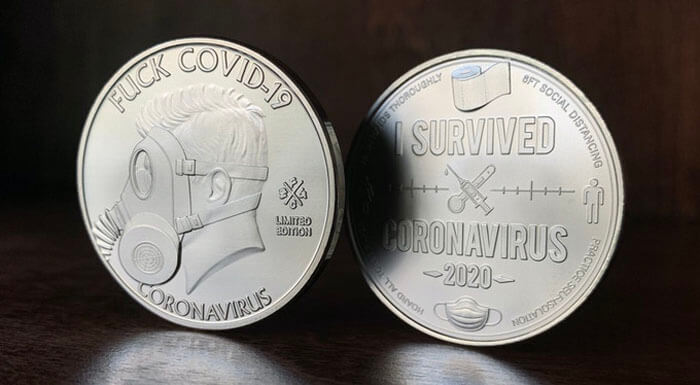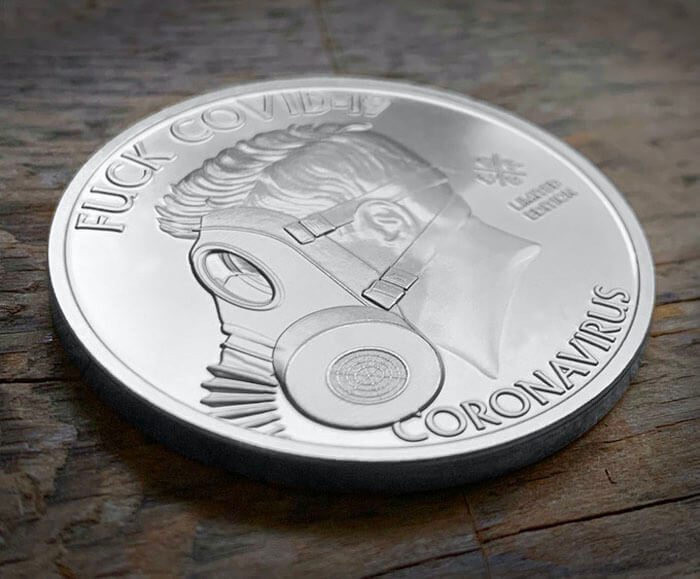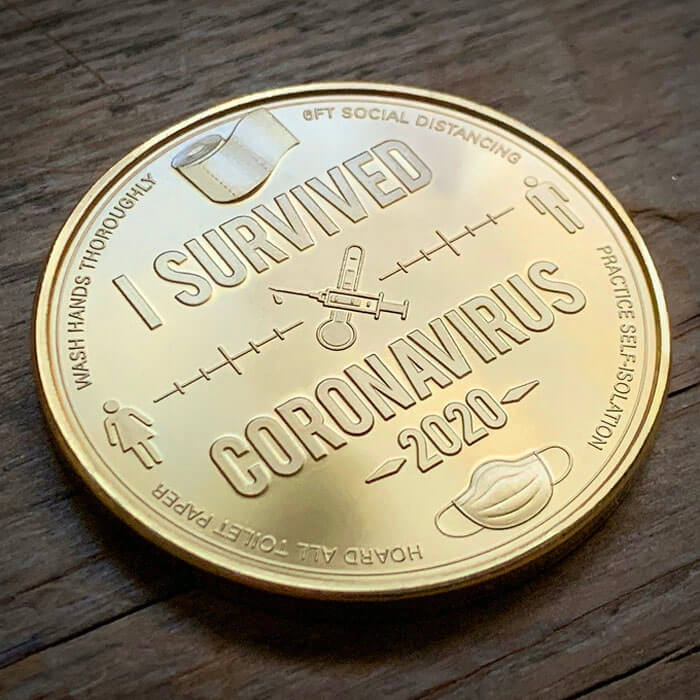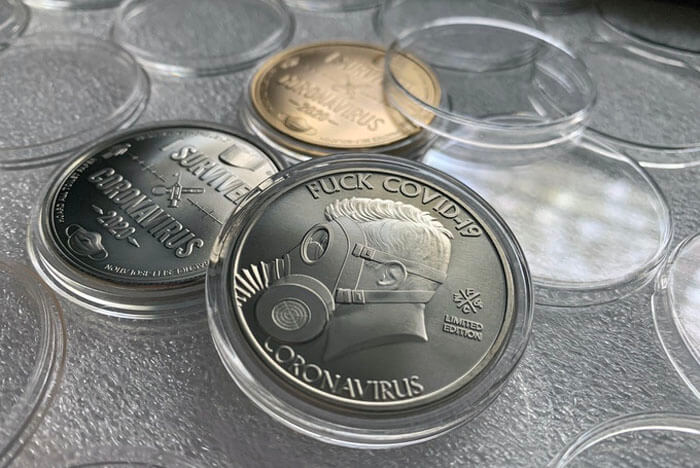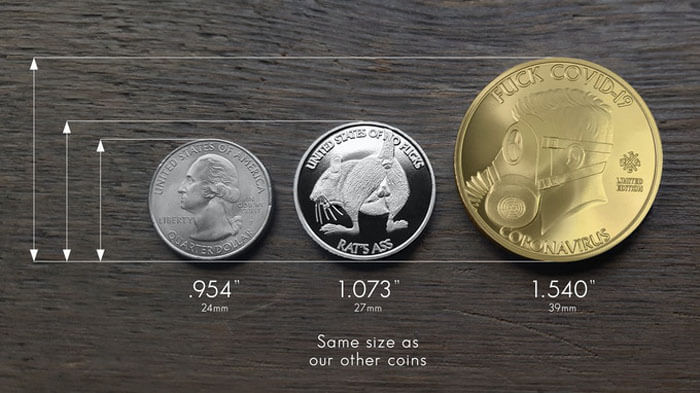 So if you want to remember this special time for some reason by collecting these coins, you can head over to the kickstarter page and order one.
FYI, if you don't know who is Justin Heister, you probably saw his previous Zero Fucks Coins series somewhere. But if still not, here are some images from that collection.