Not sure whether it is because we are all grounded at home during this special COVID time, we have seen various landscape recreation projects these days. From beaded landscape, to food landscape, from human body landscape to embroidery landscape, artists are using their own ways to bring the beautiful landscape back to us.
Hong Kong-based artist Artemis also tries to bring the scenes back in a special "photo" kind format – stitching colorful landscapes onto small, Polaroid-size pieces of paper.
Her journey into embroidery art started in 2017. Artemis loves all nature, mountains, ocean, sunset… However, Hong Kong is a hectic city that doesn't give her much access to natural stuff. Hence, Artemis uses another way to get involved with nature/landscape – thread painting.
Using this technique, she deftly renders a variety of bucolic scenes such as woodlands, meadows, and mountainsides. Using various stitching techniques, colorful threads and detailed knots, she is able to create an image that is as immersive as a small, expressive painting.
And the cleverest part of Artemis's thread painting is, it is on Polaroid-size paper. It makes the work look like a kind of 3D photography
Take a look at some of Artemis's work. You can purchase Artemis' original art via her Etsy shop, and see more embroidery projects by following her on Instagram.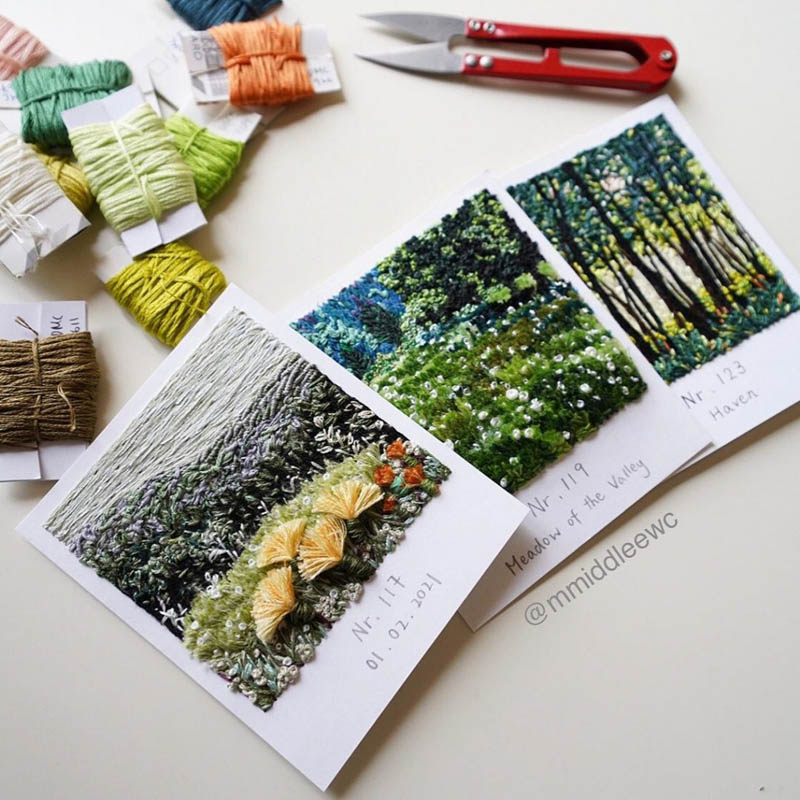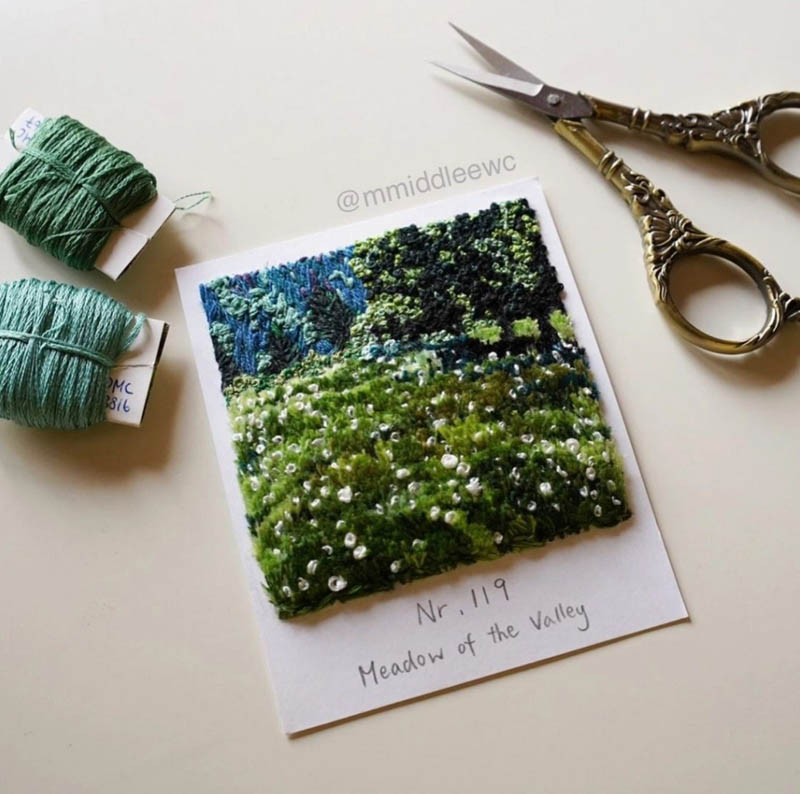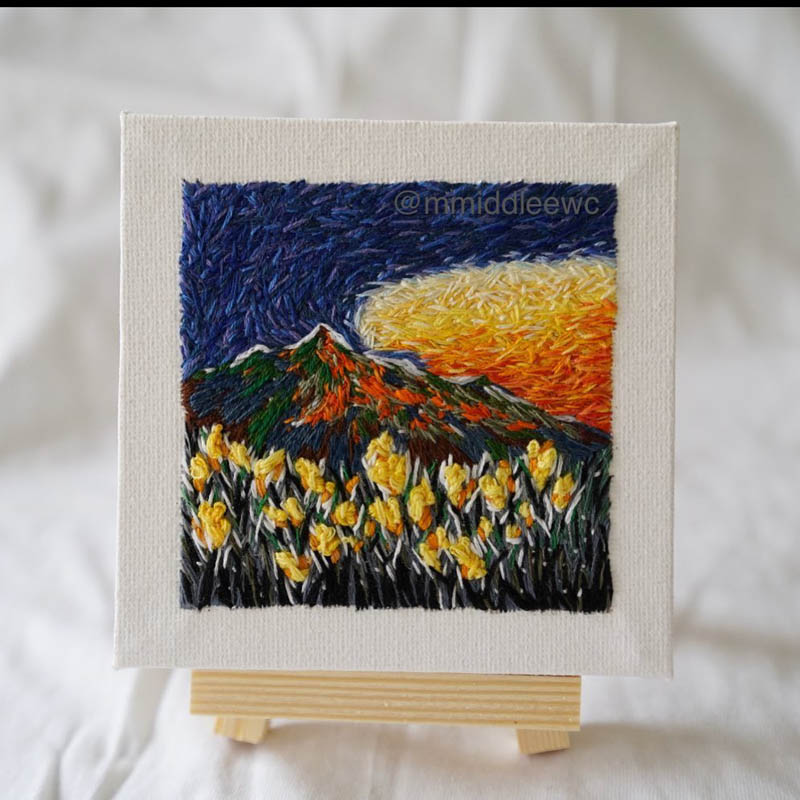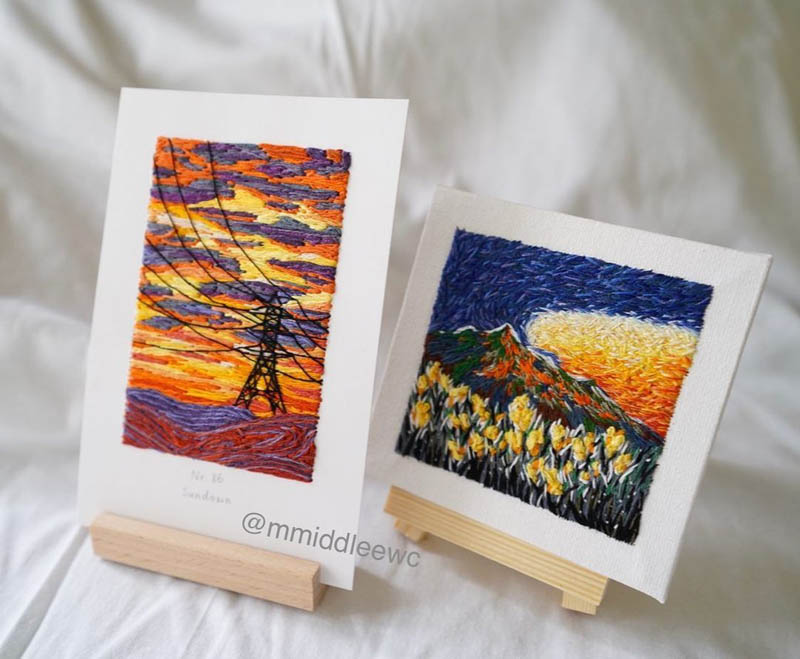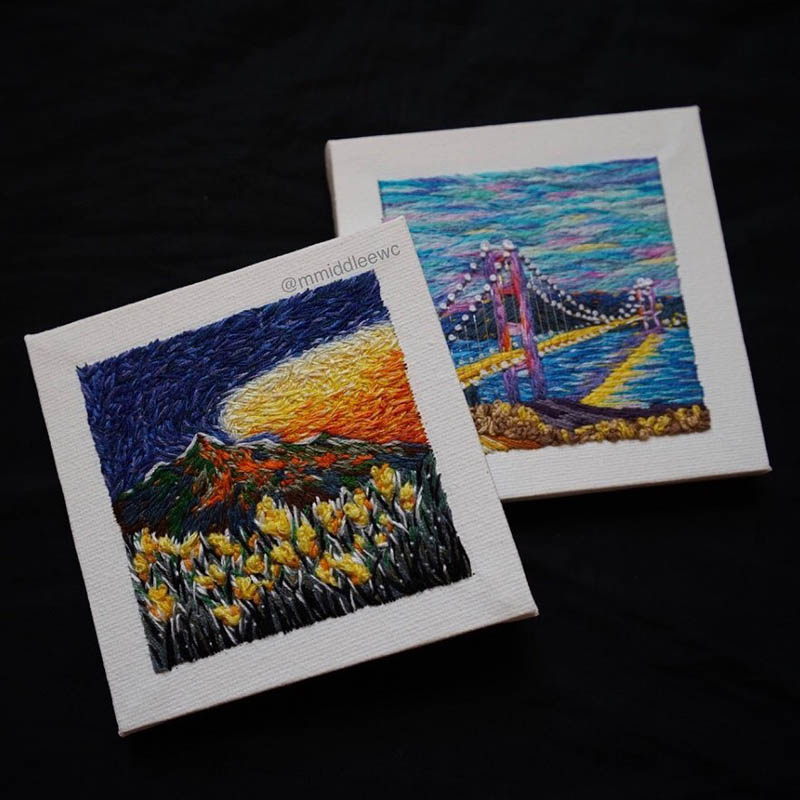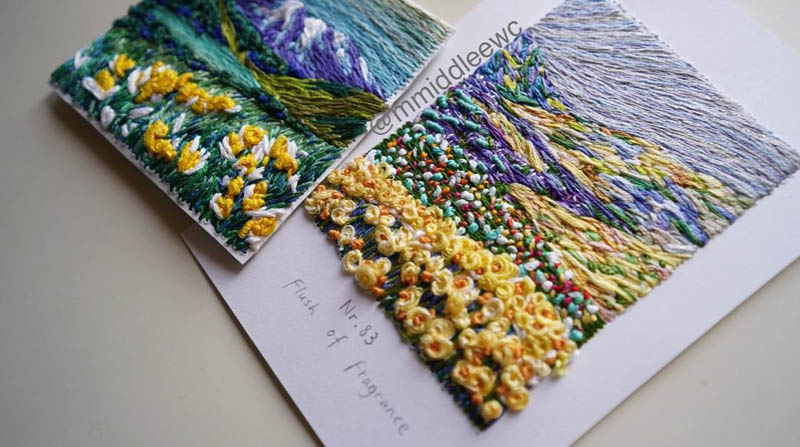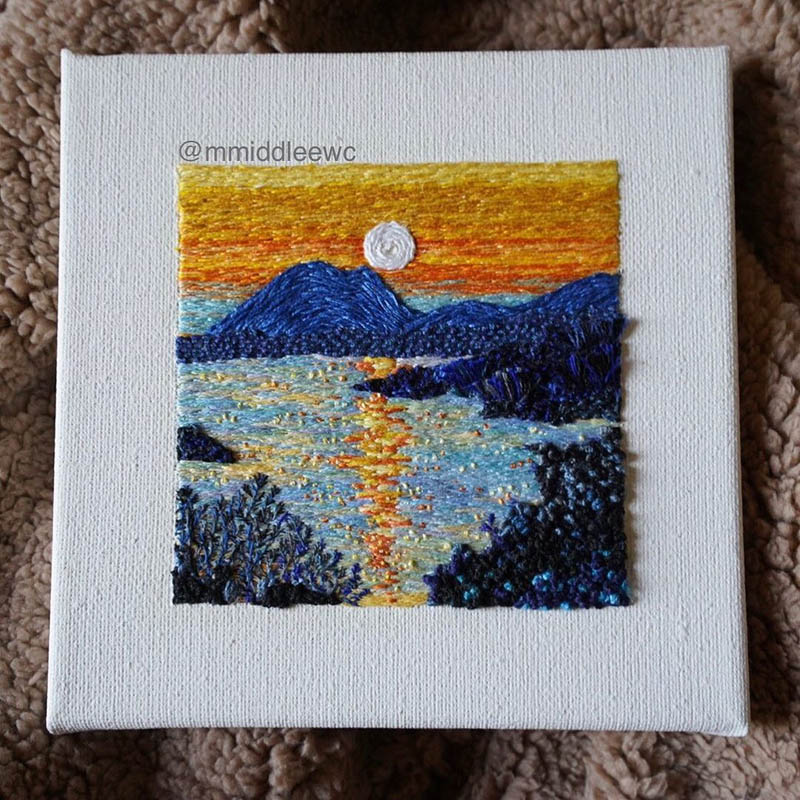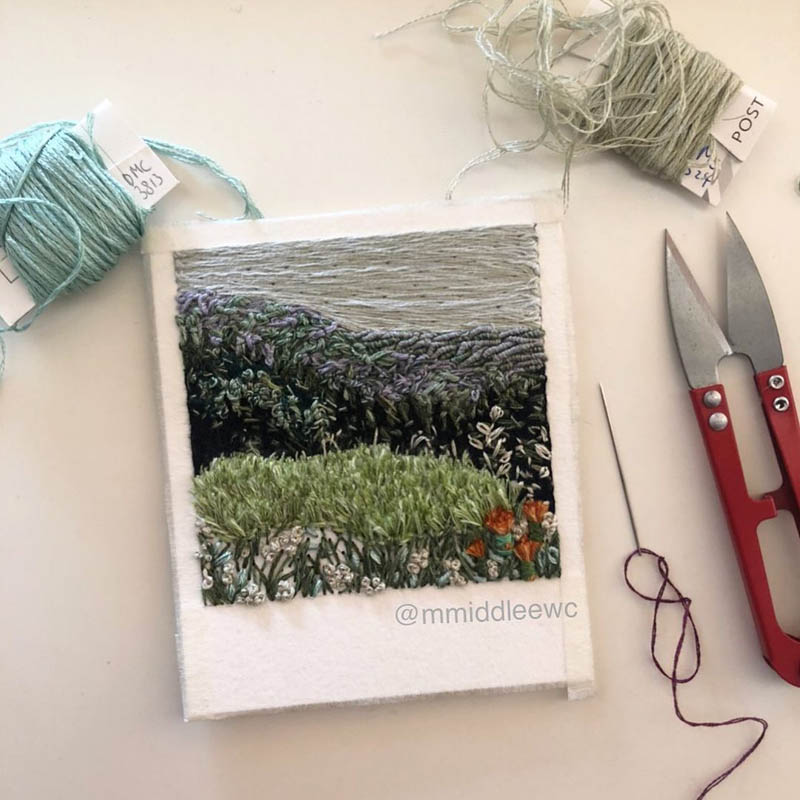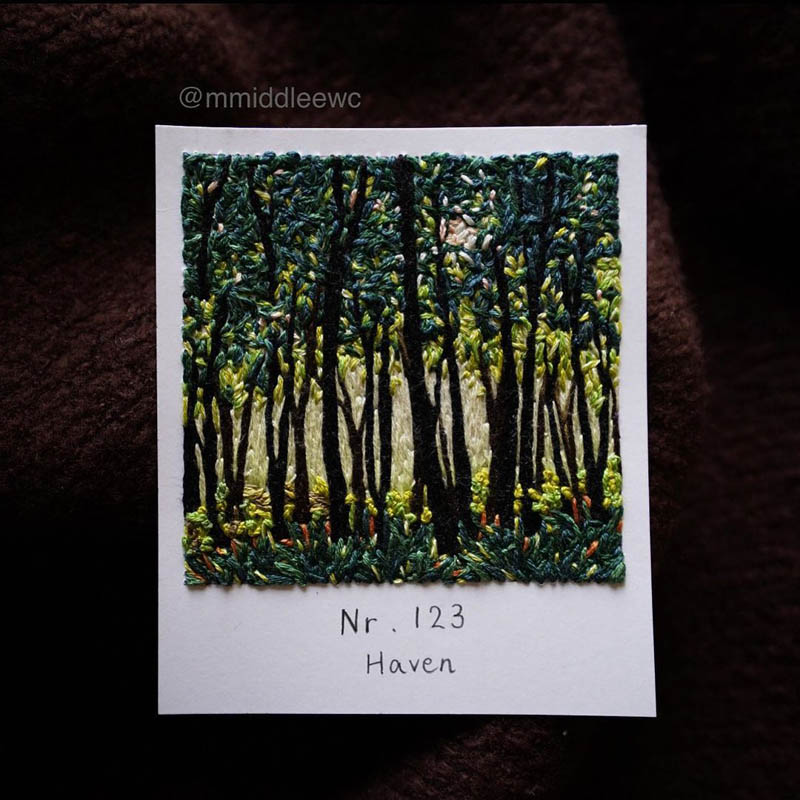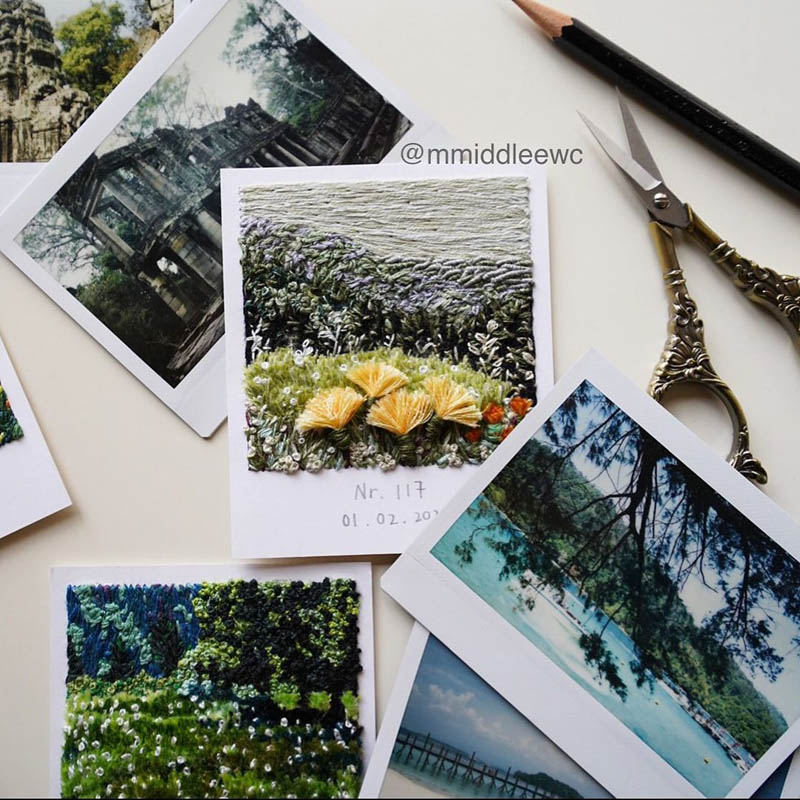 This post may contain affiliate links. If you make a purchase, Design Swan may earn an affiliate commission. Please read our disclosure for more info.