Here's an artist who thinks outside the box, Enno de Kroon, from The Netherlands. He uses ordinary egg crates instead of canvas to make spectacular "two-and-a-half" dimensional paintings in a style he defines as Eggcubism.
Painting on the surface of egg crates reveals all different dynamic aspects of changing light interfering with the rich colors of real paint. The viewer discovers quickly the presence of an obstacle when looking at these works and finds it necessary to look at it from different sides and then to decide themselves which position they want to take.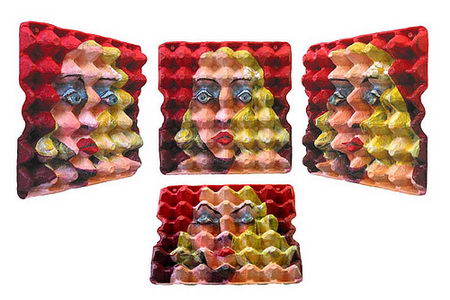 The process of viewing this art work becomes a purposeful, even interactive and exciting experience where both your expectations and memory play a role. For more of author's work, click here to visit his website.