Since time immemorial, LEGO has been a seemingly limitless source of entertainment and creativity for children and adults alike – so much so that parents of young ones will think twice before entering their child's playroom (whichever room that becomes) for fear of stepping on a loose brick.
In more recent times however, the company has reinvented itself, and some clever adults have been making the most of LEGO's colourful versatility and using it to redecorate their living rooms, bedrooms and playrooms. Here are a few examples of LEGO home decor to inspire you.
Wall Art
Making wall art with LEGO is a great project to start with.
Wall decals and LEGO baseplates can both be used as wall art – these items can be stuck onto the walls of your home, providing you with an easy way to decorate without having to worry about trying out complicated DIY projects or spending money on expensive furniture that will only end up looking like everyone else's! If you're going for LEGO on the outside of your house though, make sure they have been designed specifically for outdoor use so that they don't get damaged by rain or sunlight over time.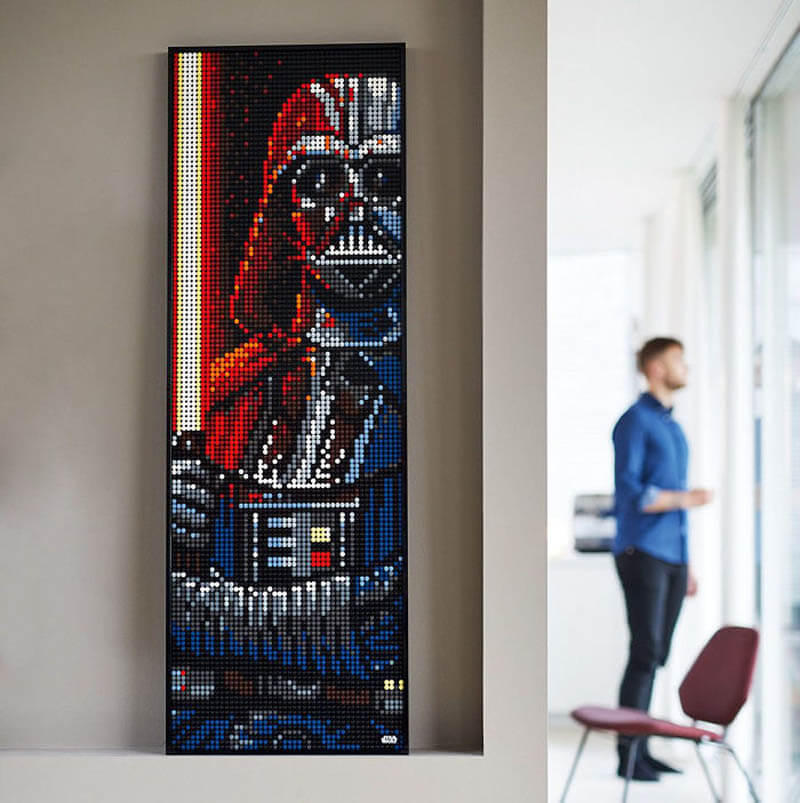 Tables
Another fun way to use legos around the house is as tables or desks! Whether you want a LEGO table in your living room or bedroom, there are plenty of ways that having one can benefit your home decor and provide some entertainment when it comes time to play board games on family game night.
A LEGO table is great for kids to play with legos on, but it can also be used as a baseplate so you have space to work when crafting.
LEGO tables are typically made from coffee tables which have been modified with LEGO. You don't necessarily need an old coffee table that no one will miss though – there are plenty of designs online for how to make your own LEGO table out of wood! This way, you can create the perfect LEGO table just the right size for whatever room you plan to decorate with it in (so long as nobody sits at it).
If modifying furniture isn't really your thing or if it seems like too much work, LEGO tables are also sold online. You can find them at Toys R Us or other toy stores that sell LEGO.
Room Dividers
One of the fun ways to use LEGO bricks is as room dividers in an office or bedroom. These create barriers without taking up space, meaning they will be perfect when it comes time to decorate small spaces with minimal furniture around them. Creating these divider walls out of LEGO lets you have something unique while still maintaining functionality and protecting against messes. They're great because you don't need any tools besides some glue (and maybe a hot glue gun) which means LEGO room dividers are a great project for kids as well.
Kitchen Splashback
LEGO bricks can also be used to decorate other walls in your home, such as a kitchen splashback! A lego background will add some colour, vibrancy and function at the same time, while allowing you to easily fill or make space along the wall. For more LEGO inspiration for your kitchen, take a look at these completely functional LEGO-inspired products.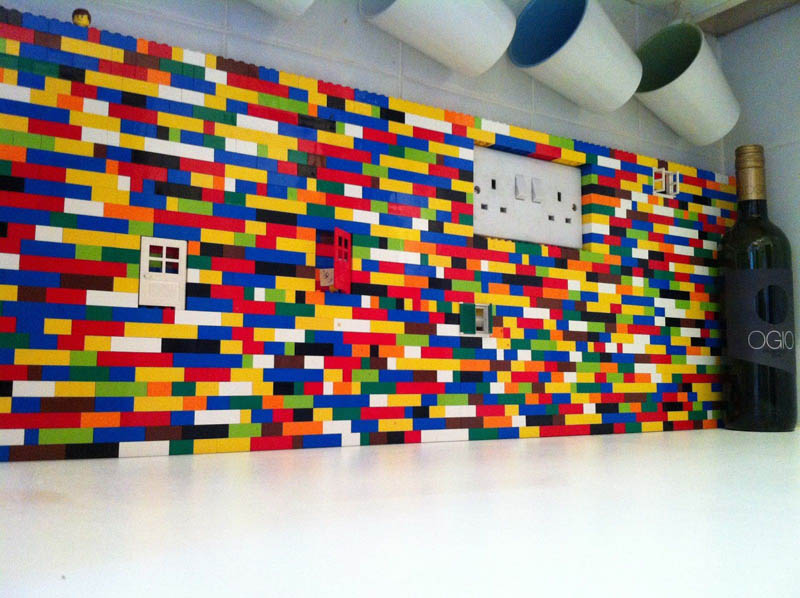 Key Holders
Another LEGO project is creating key holders for your home. You can use any LEGO bricks to make these, and they're great for hanging up keys on the wall of a bedroom or office. This way you'll always know where your keys are when it's time to go out – plus if anyone steals them (and isn't into LEGO), then there will be no point in stealing them at all!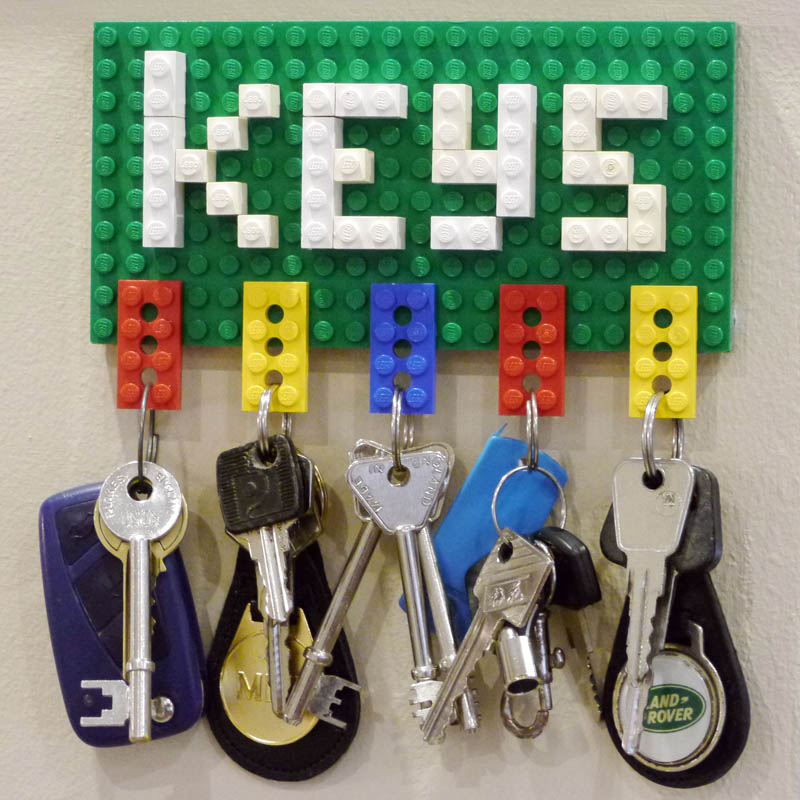 Clock
A LEGO clock makes an excellent addition to almost every room in the house because it's so flexible and customizable with different types of LEGO pieces attached together.
You don't need to work with expensive or complicated materials if all you want is something simple and functional – just buy LEGO bricks online or at a LEGO store and then use them to make whatever design you want.
Tissue Box
Another cool project is creating LEGO tissue boxes for your home, whether it's the bathroom or bedroom. LEGO can provide an excellent alternative to standard tissue holders – all you have to do is find a lego piece that makes sense as a box shape, attach legs onto it so that it sits upright on its own without falling over, and then fill it with tissues (or more LEGO pieces).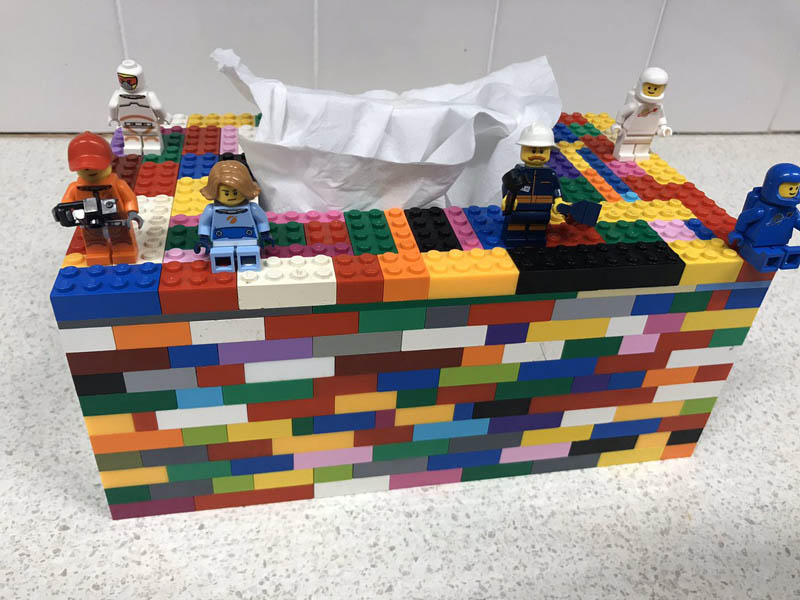 Lamp
One of the best LEGO projects is making a lamp out of an old table you have around the house! This will take some work, but if you're up for a challenge, this could be one way to make your home truly unique without having to spend any money at all – plus legos are so versatile that they can fit into almost every room in whatever style makes sense.
You might not know where to begin on creating your own lego lamp, but we recommend looking online for inspiration and checking LEGO stockists that sometimes provide LEGO craft kits that are already pre packaged. All you need are some LEGO bricks, a table leg or piece of wood to use as the leg base for your lamp design (usually these measure around 25 centimeters in length), and an old light fixture you might have lying around. You can attach any LEGO bricks together using hot glue or tape if needed – just make sure that they don't fall apart when someone touches them!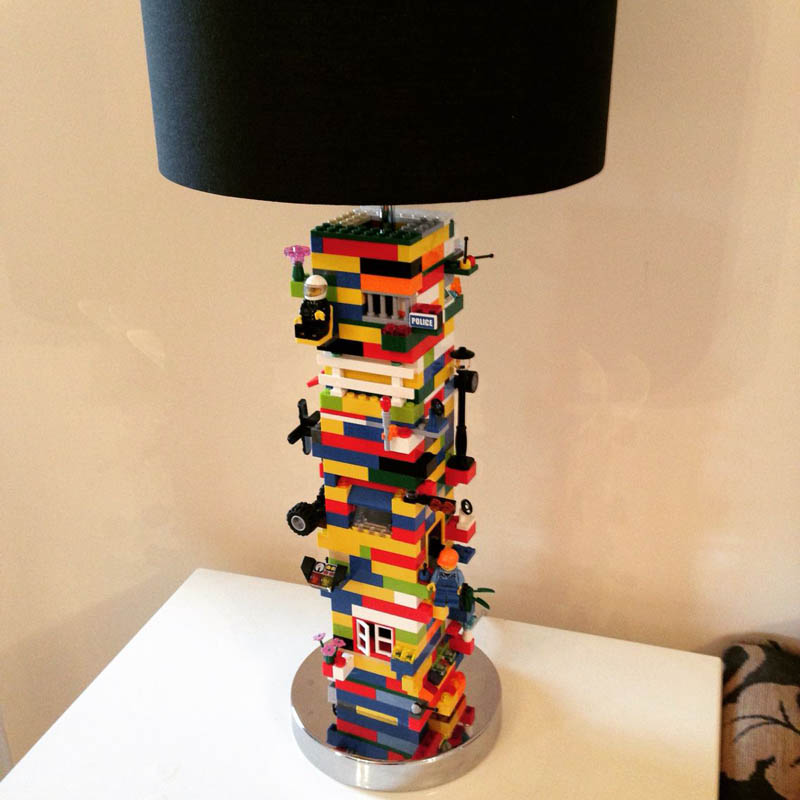 Fruit Tray
LEGO furniture doesn't have to be large or complicated – the colourful bricks work great in even the most unexpected of places, like a fruit tray. If you're going camping and need something to hold your food while out in nature, LEGO bricks are a perfect option because they'll stay together whenever someone needs them to! You can create a LEGO fruit tray by buying LEGO base plates online which usually measure around 20 centimeters by 30 centimeters in size. Next, you'll need LEGO bricks to build onto the plate so that it holds fruits of any kind inside perfectly – this can be done using hot glue or tape if necessary.
Coasters
LEGO can even be used as coasters which is a great way to add some style into your home without having to go all out. All you need are LEGO bricks that match the color of your furniture or house theme, then attach them together using hot glue or tape until they create a perfect circle shape for holding drinks on top.
It's important not to make these too heavy because if they're too hard to lift up, people might accidentally break them when trying to pick them up off surfaces! The best part about LEGO coasters is that they'll fit perfectly onto any table in the right size so no one will even know there's something underneath their drink unless they see it themselves.
LEGO isn't just for kids anymore – they can be used in clever ways to create unique lego home decor that makes sense with the style of your house. Start building today!