While a garage always adds value to a property, in this day and age, with so many people working from home, another crucial element buyers look for is an office to use.
Whether you plan to sell in just a year or two or many years after working at home yourself, the garage might be the best option if you need space for a business or office. Here are some tips for effectively converting this space.
Learn about Relevant Regulations
Some local government or other regulations might mean you can't just turn your garage into an office without approval. You may need to get permits lodged or take additional steps to keep your garage space compliant with local building codes.
It's often not necessary to deal with municipal standards and related paperwork and sign-offs, but it's always wise to check what the requirements are in your area just in case there are any issues you're not aware of. Always do this before you proceed with garage conversions.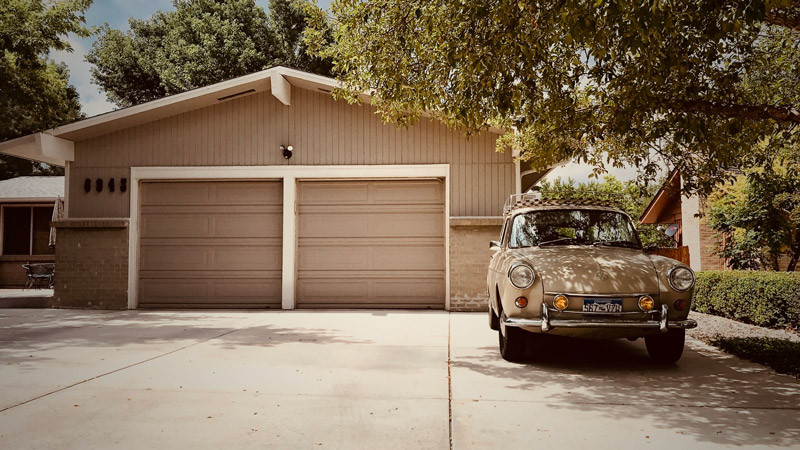 Work Out What You Need for Your Office
Next, plan out exactly what you need in your office space, which will depend on multiple factors such as the type of work you do, when you do it, and how. You want to develop a layout for the area that works for you, specifically, and helps you maximize your productivity and the use of the space.
For example, most people working from home require a desk or two to write and type at plus store tech gear such as a printer/scanner/copier, your all-important modem, and a paper shredder and stationery. If you need to meet with clients on-site, you may want to set up an area in the garage for use as a conversation spot.
Plus, you may need somewhere with adequate natural light to create or design or even a dark, quiet space for sound or visual work. Factor in your storage space needs as you list out what's required in your new office set-up, plus any facilities such as a mini kitchenette or a toilet and sink.
Determine Your Total Budget
Since garage conversions can quickly get out of hand, money-wise, if you go too grand with your ideas, it's helpful to determine your total budget for the project before you begin working on it. Come up with a final figure you feel comfortable spending on the work to get the office you need, and then budget back from that amount to allocate funds for different expenses. These may include buying new office furniture or equipment, paying for installation, adding more power points, etc.
Your budget should cover contractor fees since you'll likely need to utilize electricians, builders or carpenters, plumbers, painters, and the like. Plus, consider costs for things like demolition and rubbish removal, if needed, or shipping fees for getting materials or other suppliers to your door.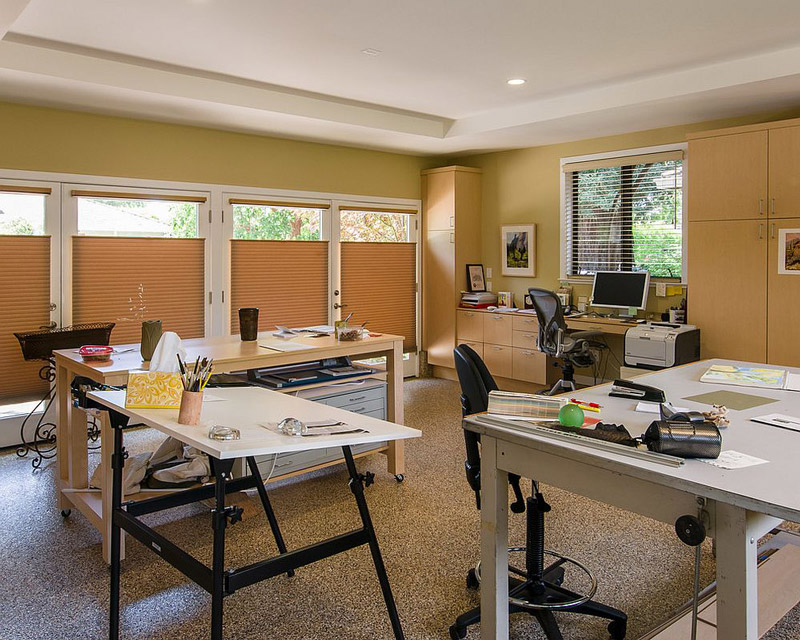 Declutter
Most people have to spend time clearing out their garage significantly before transforming it into the office space they need. After all, our garages tend to become hold-all spots for all the stuff we accumulate over time that we're not sure what to do with or don't have space to keep inside the house. To optimize the available space in your garage for your work, clear out as many of the belongings currently taking up valuable area as possible.
Many people find it helps to take everything out of the garage in one go and then sort through all the items to see what you can bin or recycle, donate, or sell. Take what's left and try to rehome it inside your house. If not, you may want to invest in some affordable storage. Los Angeles, New York, Atlanta, and everywhere in between have plenty of storage unit services that are perfect for this kind of excess. You may also be able to keep some items stored out of the way in your garage, such as bikes on ceiling racks or tools on pegboards.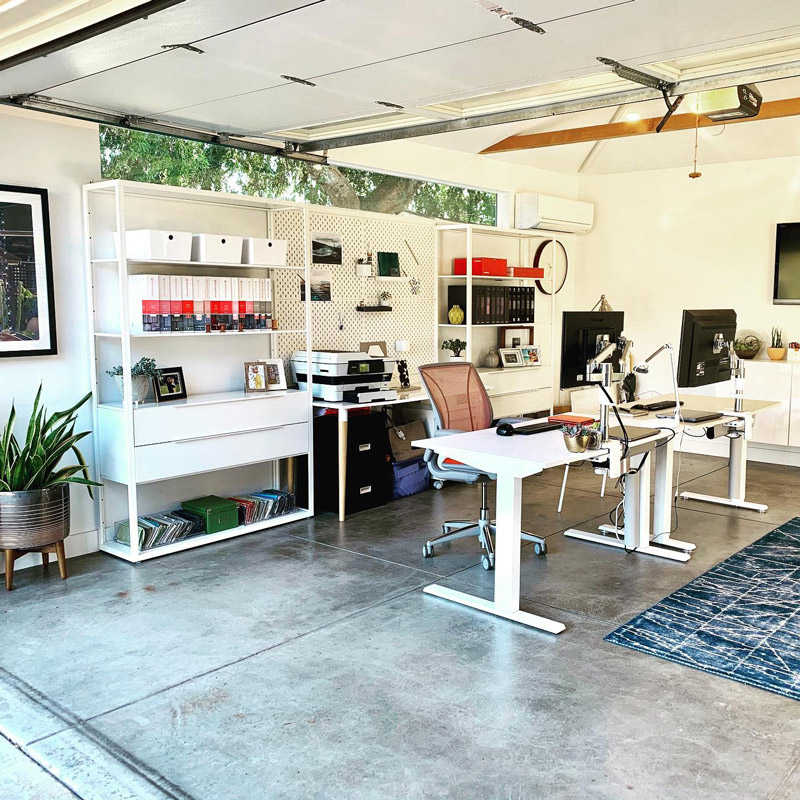 Examine Practical Elements
When converting your garage, pay attention to plenty of other practical elements, too. For example, once you've decluttered this part of your property, you may pick up on problems that need attention right away, such as leaking taps, holes in the wall or ceiling, mold or mildew, and pest infestations. You'll need proper lighting and enough electrical outlets to make a garage work as an office, plus heating and cooling devices too, most likely.
Many people like to make their office feel cozier by sprucing up a bare concrete floor with tiles, vinyl, carpet, lino, or other flooring. Plus, it's worth considering if you want to get some proper insulation put in the ceiling and behind the walls or replace windows or add skylights.
Turning your garage into a home office you're happy to spend many hours in each week will take some time, effort, and an investment of funds. But following the tips above should help make this happen more quickly and easily, without blowing too much of your savings account.