Visualizer: Duy Hoàng
The Japandi style has made waves in recent years and getting more and more popular these days. It blends the smooth, modern lines of Scandinavian design with the sleek, functional, elegance of the Japanese aesthetic. Fusing a harmonious blend of functionality and style, Japandi interior design creates the restful home that we all crave.
In this article, we will show you a beautiful Japandi Inspired home, using neutral tones, lots of textures and natural materials. Moreover, curved decor is widely used in the interiors, communicate a welcoming softness and an easy-flowing layout for daily life.
In the living room, the round silhouette of the art print complements an arched alcove behind the small sofa and an oval coffee table. The wooden coffee table stands upon a round jute rug. Spherical feet hold up the rounded sofa. The round rug fills the small lounge space. A minimalistic fireplace design and the TV make up a second focal wall. A small side table holds a table lamp with a Japanese-inspired paper lantern shade.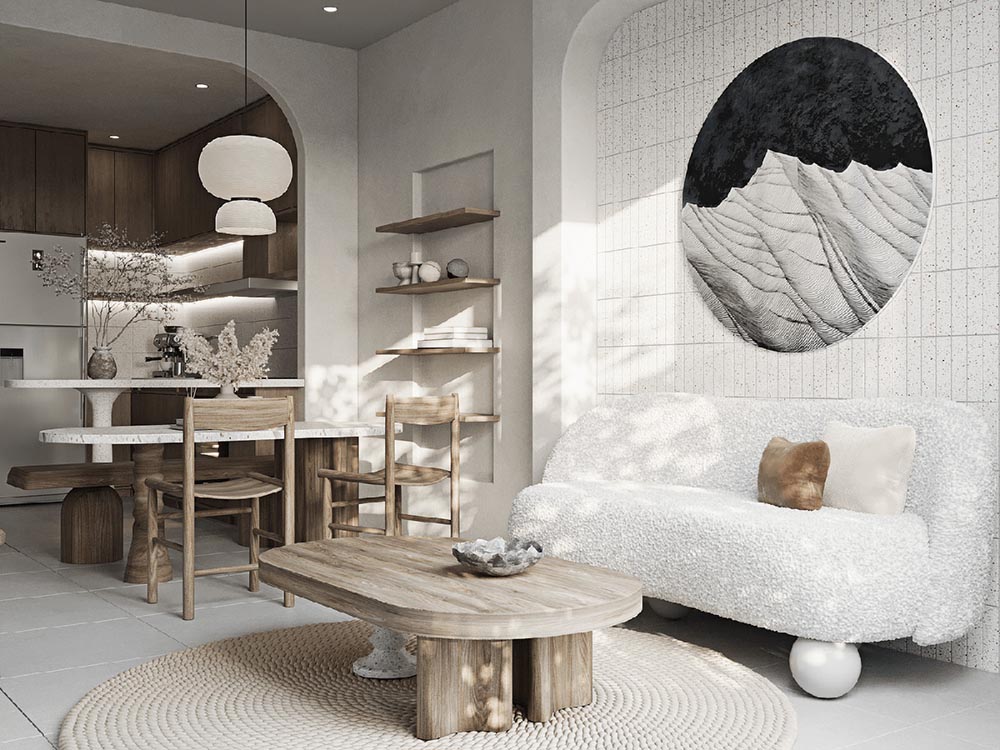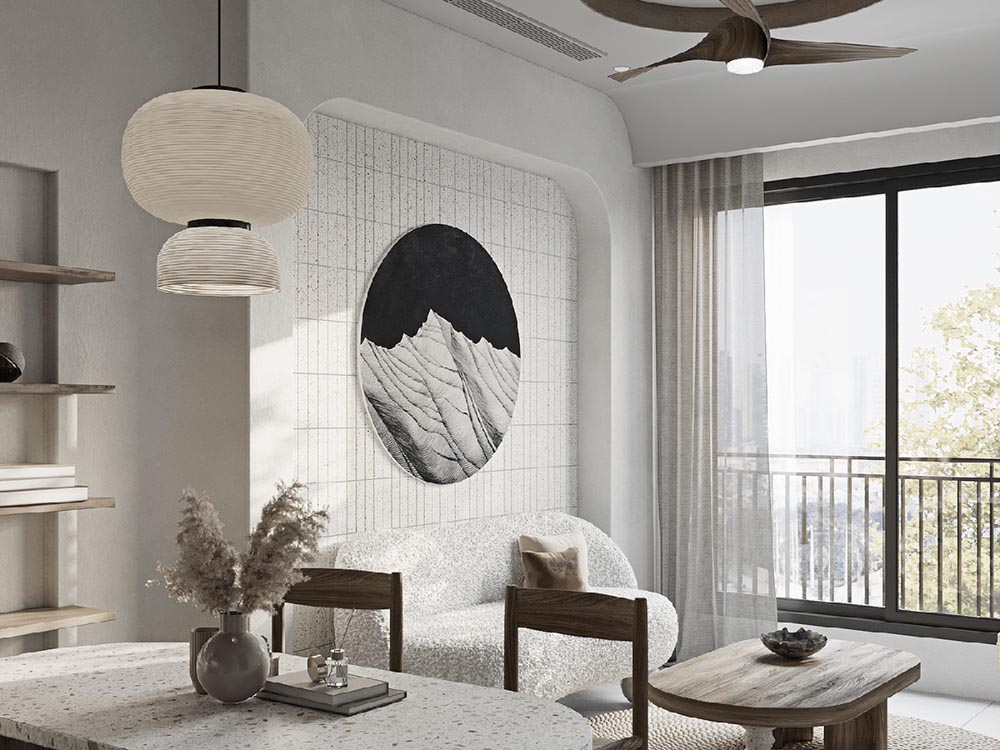 Beneath the dining room pendant light, a rustic decorative vase is filled with dried botanicals to make a natural table centrepiece. A wooden dining bench and chairs complement the legs of the dining table, which is topped with a sleek terrazzo surface.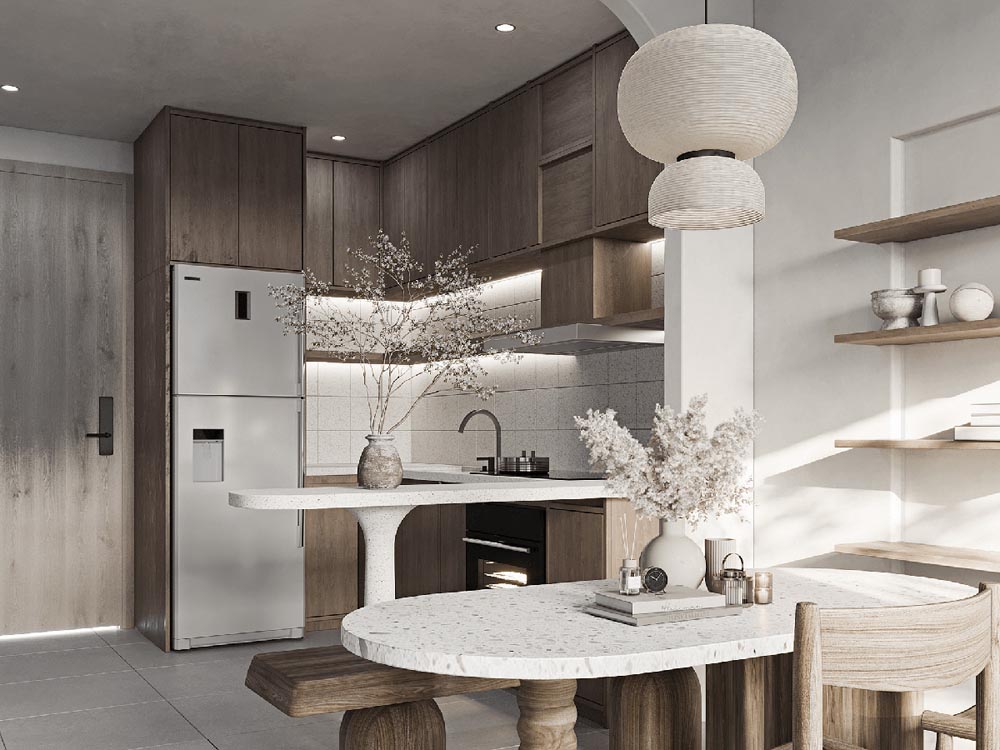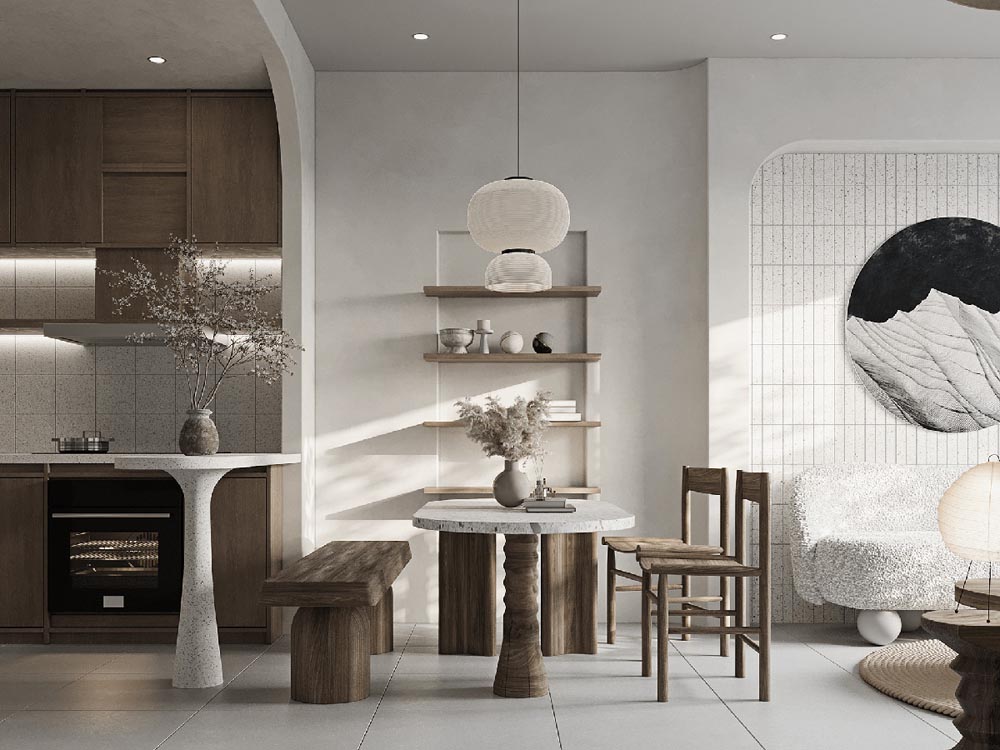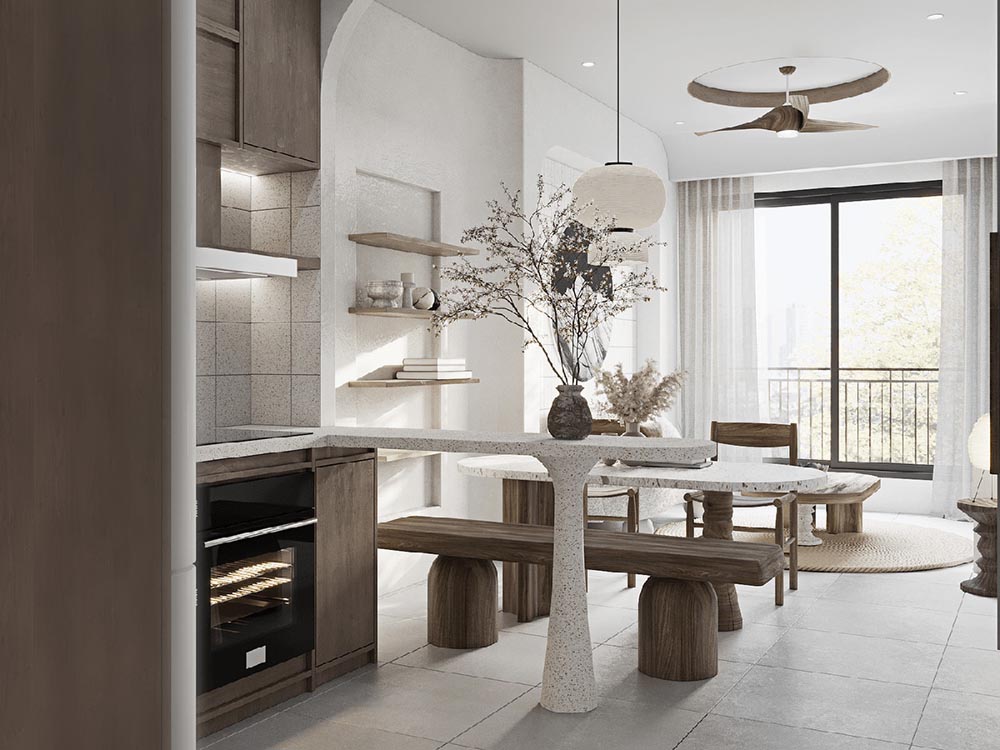 An elegant kitchen peninsula lightly divides the dinning area and kitchen. An L-shaped kitchen installation draws around toward the front door of the apartment. In the entryway, a built-in bookcase adds a decorative element under an arched ceiling.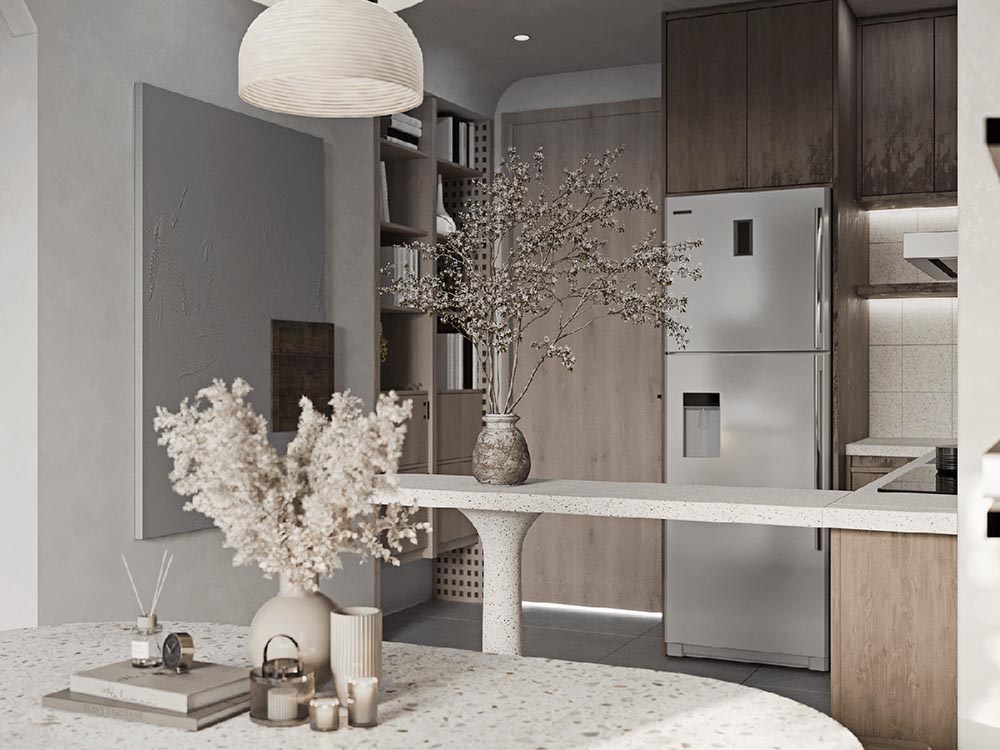 Inside the master bedroom, a full-length arched mirror reflects natural light from the windows. A small shelf crosses the glass, providing a landing spot for trinkets.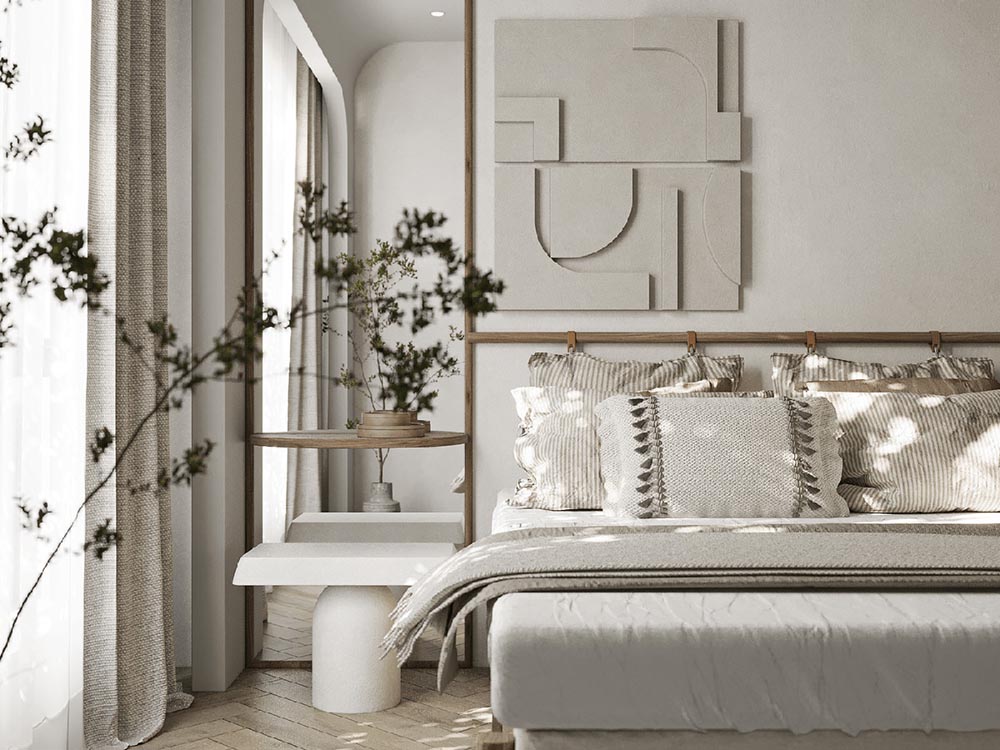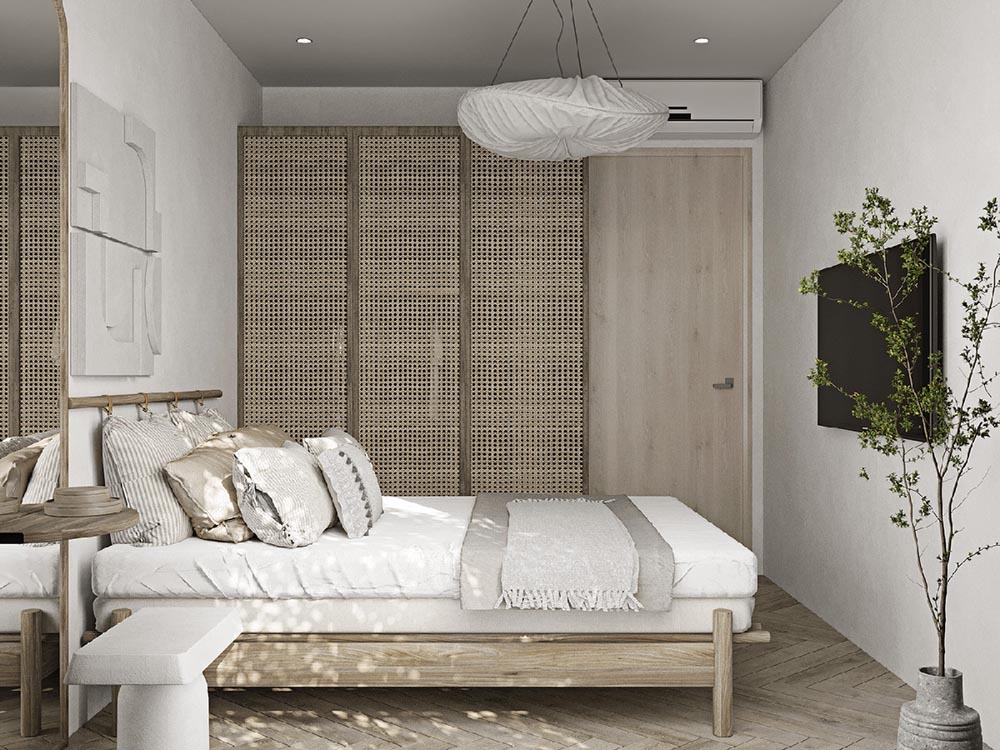 The second bedroom is fairly small. A modern desk makes a home workspace on one side of the bedroom. On the opposite side of the room, a rattan wardrobe adds a warm-toned, textural element to the white decor scheme.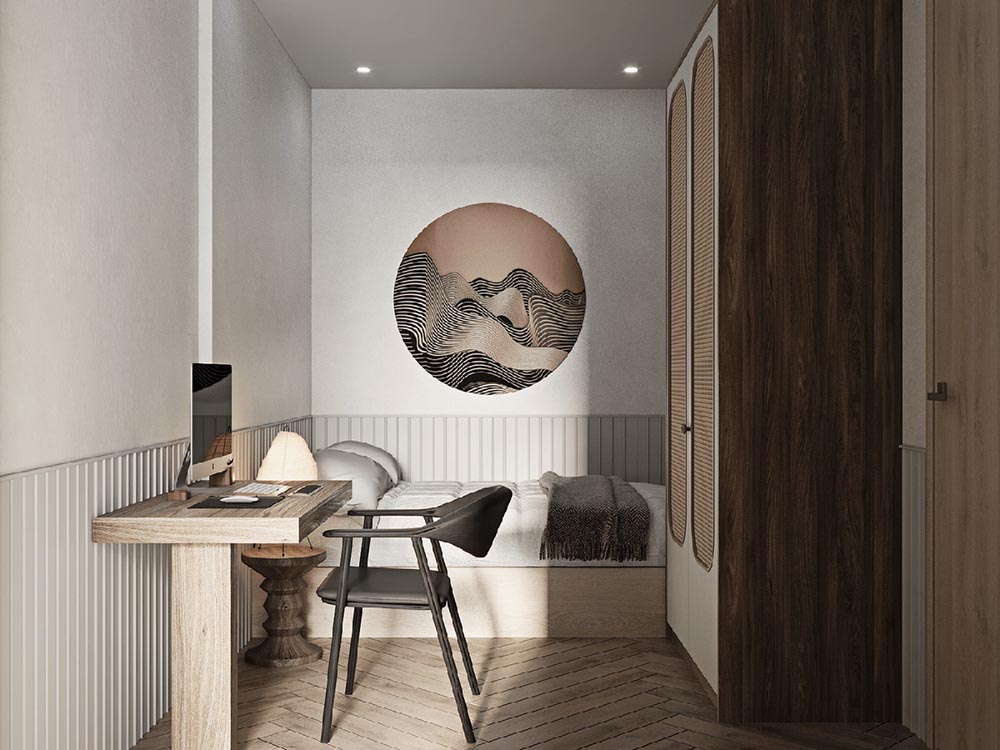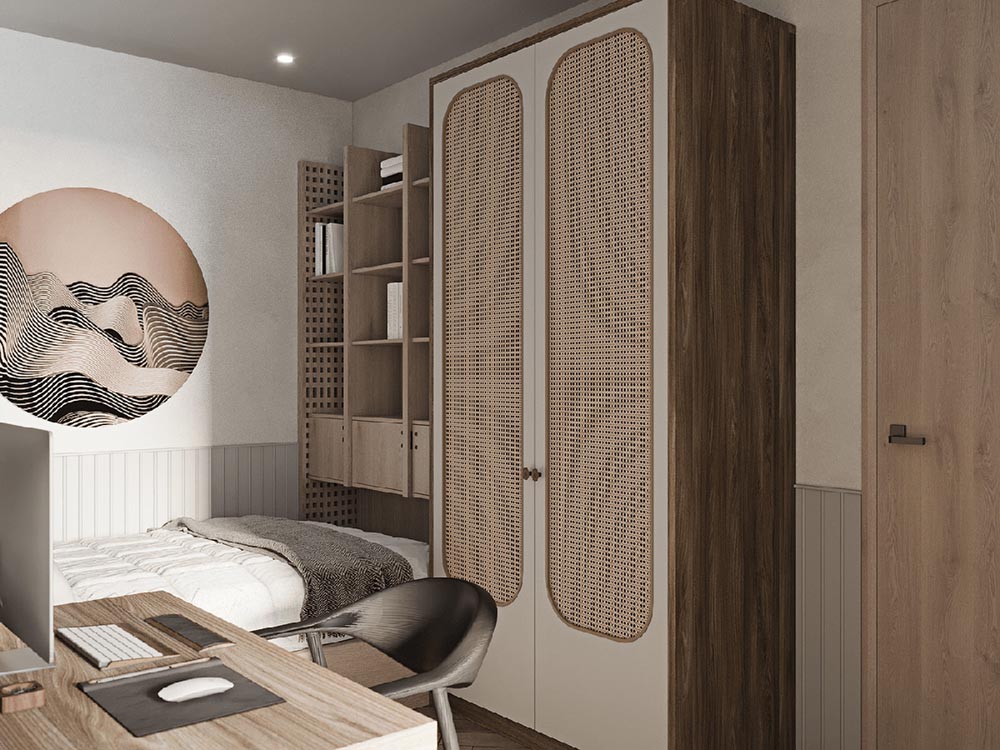 In the bathroom decor scheme, a stylish bathroom mirror introduces the natural rattan element and rounded shape theme.