Welcome to our Monday routine Life Gadget Design. As usual, 10 creative, bizarre or silly designs will be presented here. Hope you enjoy.
iLamp [link]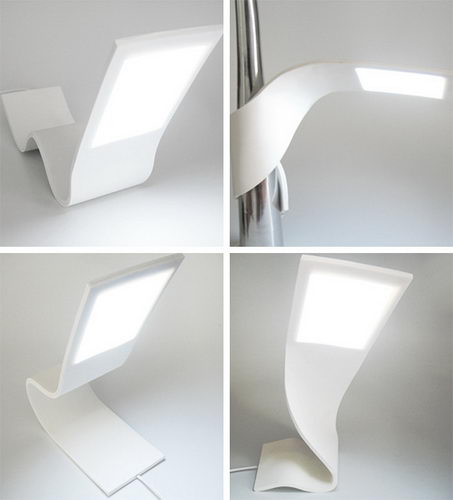 ilamp designed by Systemdesignstudio, is a flexible reading lamp! The iLamp is made of white silicon with a elector-luminescent polymer screen. Both the lamp and the screen is flexible which makes it possible to shape and take any given form. By combining new technology we have been able to design this super slim flexible lamp.
The mypressi – Portable Espresso Machine [link]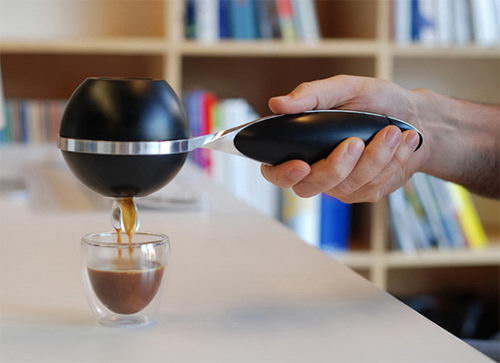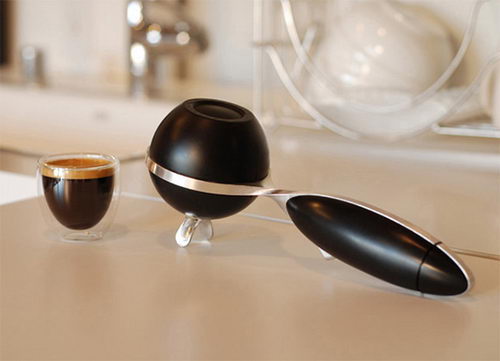 The mypressi, is claimed as "the world's first truly portable espresso machine". The mypressi TWIST's unique pneumatic engine that works with CO2 cartridge offering a 9-bar pressure across the entire shot. Each cartridge lasts for about 8 shots of espresso. It is meaning that you only need hot water and coffee to get a fresh espresso.
Matroshka – A Compact Living Concept [link]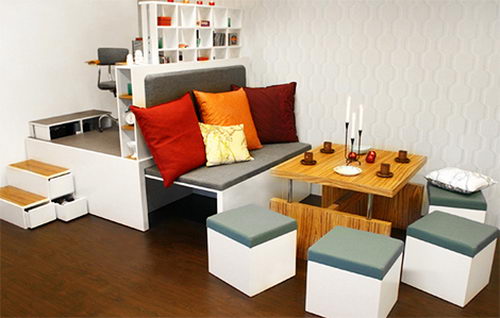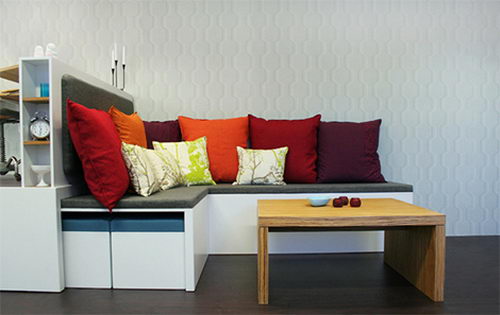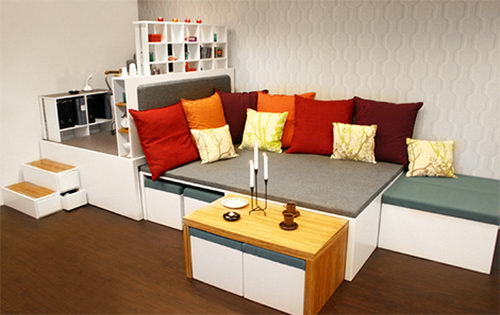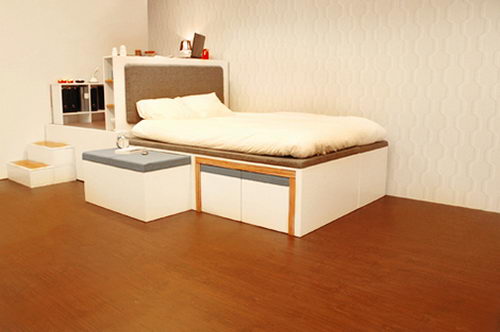 A compact living concept – Matroshka. This compact design by four university students that packed an entire home's basic furniture in a space of just four square meters. They managed to include a bookshelf, a double bed, a sofa and a dinner table, along with four stools, 12 seats, working space, a wardrobe, a cleaning products box, storage drawers and a folder storage. A compact solution for the small space.
Playshelf [link]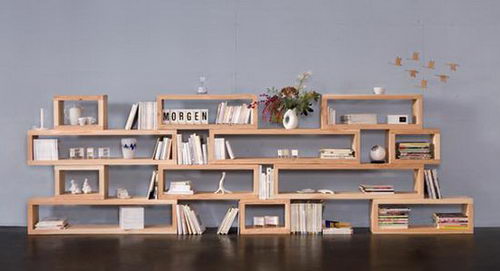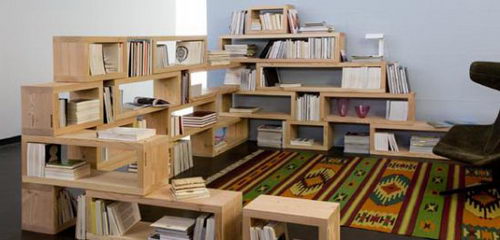 The "Playshelf" is an innovative storage unit that featuring numerous individual modules allows continuous rearrangement to house new arrivals. Finished with solid Douglas fir board, the multifunctional shelf can be used as an individual module, a unit with various modules stacked one on top of the other, or you may even place it in the middle of the room as a divider. All you have to do is let your imagination loose and create various designs to enhance the decoration of your place, while creating new space.
Planter Wall Tiles [link]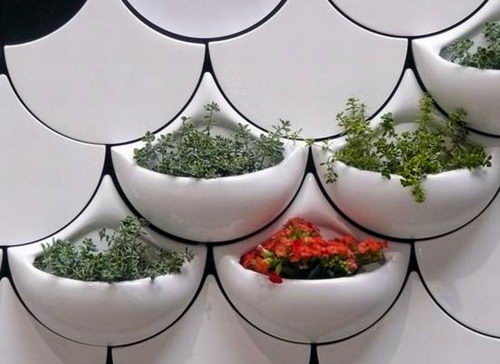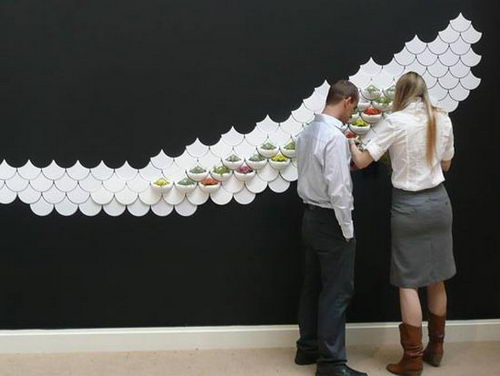 Dubbed "Planter Wall Tiles," the wall tiles are finished with recycled materials and create an innovative space to grow your indoor plants and herbs. The green pockets not just enhance the interior of your living, or working for that matter, space but also let residents breath fresh all the while. In addition, you may arrange various types of plants to create different patterns, courtesy of its unique fish-scale shape that interlocks the planters. In case you don't want to grow, or even reveal your plants to others, the green pockets hiding your plants can be turned into a flat surface as well.
Cutting Board Woes [link]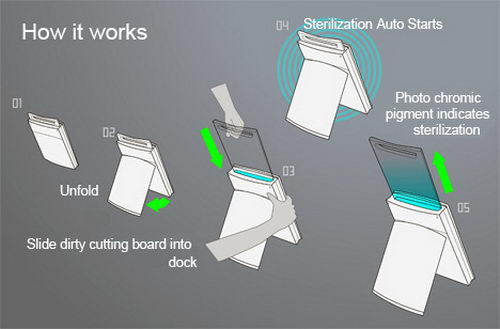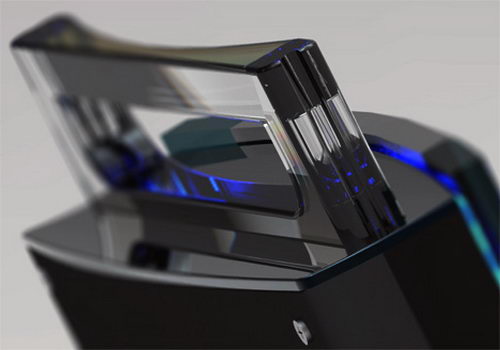 A surefire way of sanitizing your kitchen cutting board is to add chlorine to the rinsing water every once in a while; sadly who's got the time for it! We basically soap it thoroughly and rinse it off hoping that the bacteria are washed away and are not having a picnic out there! About 76 million cases of food-borne illness, most of which are caused by bacteria inhabiting uncooked food or contaminated cooking surfaces, are reported every year. Hopefully the UV enabled Alkeo will not let us become another statistic.
Alkeo is a kitchen-top device that uses a medical-grade germicidal UV lamp to destroy bacteria and viruses on the sturdy polycarbonate cutting board that accompanies it. Basically, after you're done with your chopping, you simply push the board through the slot on top of Alkeo and let the UV do its destructive action. Although this device may give you the satisfaction of a sterilized cutting board, it may be wise to follow the adage "When in doubt, throw it out"; when considering discarding an old board.
the Woolen Lamp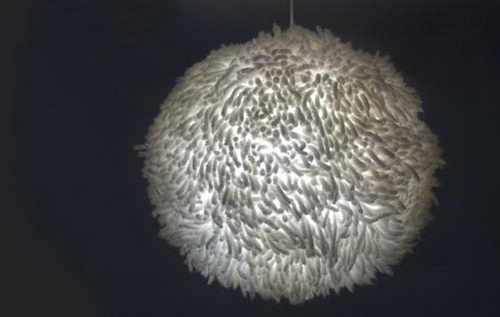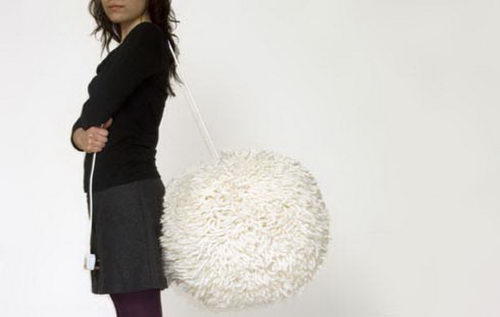 the Woolen Lamp is designed by Jessica Nebel. "Wool-light" is a ceiling sculpture which exudes soft light from folds of pure wool, thus promoting a warm atmosphere around it. Revealing a unique structure of shadows within its fluffy tufts it is an invitation to sit back and gaze into the landscape of ever-changing patterns. "
Safe LED Blow On-Off Candles [link]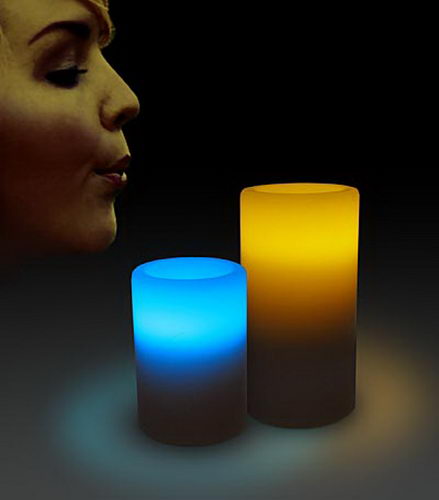 Candles are always so pretty with their twinkling lights. However, they are a safety hazard as too many fires are caused by unattended candles. However, with the LED Blow On-Off Candles from Thinkgeek, you can enjoy the subdued lighting safely. These are made from solid wax and will flicker just like the real thing. The best part is that you not only can blow out the candle but you can blow them on too! Try doing that with a real candle!
Read & Roll : Elegant Solution for Bathroom Readers [link]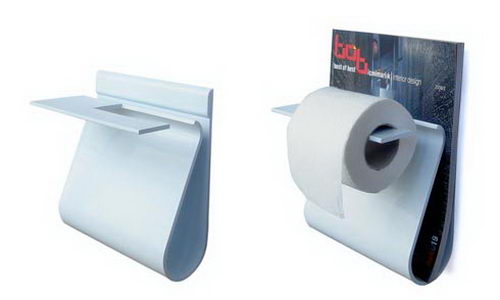 A lot of people like to read in bathroom, and Read & Roll is something especially designed for this. Read & Roll designed by Turkish Architect Direnc Demirbas is a simple and elegant solution for both toilet roll and a space for magazines newspapers and books. It is made by plastic injection molding and thanks to its flexibility it can hold diverse thicknesses.
Compact Bathroom [link]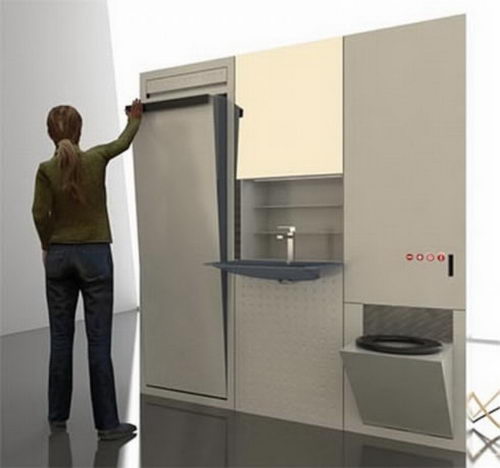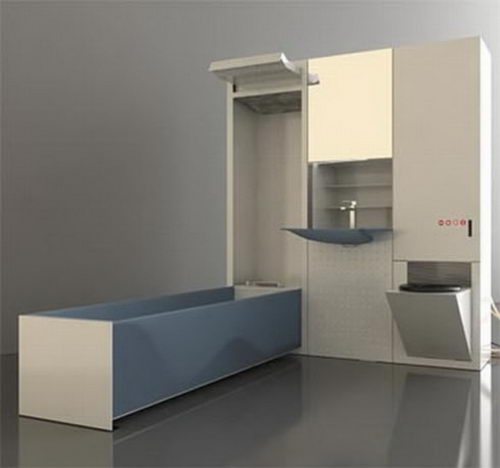 I once talked about a "Compact Kitchen" Design in my previous post. This time, I am going to present you another compacting design "Dubbed Cirrus MVR – Compact Bathroom" by Michael Trudgeon. Dubbed Cirrus MVR, the luxurious and complete bathroom folds up into a simple and minimalist shelf when not in use and thus saves on space greatly. Its design also allows you to save water that usually wastes. In a world where urban space and pure water are both becoming highly expensive commodities, Cirrus MVR is a wonderful asset that looks modern.