What can you do with a loft space? Whether you convert it into an attic bedroom or use it for storage, access is a key requirement. For this, we think a loft ladder is the best bet.
Why Choose a Loft Ladder?
Permanent stairs that go up to your loft may seem like the better option – they're stylish, and they make it very easy to enter and exit the space. But fitted loft ladders can be stylish too, and they have additional benefits:
they're cheaper
they're easier to install
they can fold away to save space
no need to worry about carrying another ladder through the house
more stable and secure for general or trade use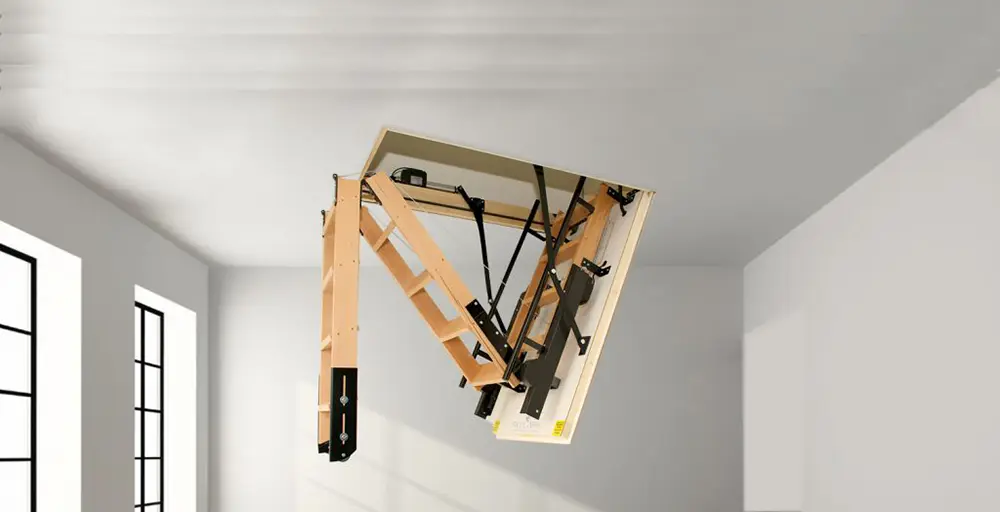 Even if you use your loft space as a spare bedroom or a study, having a ladder that folds away saves a lot of space that a staircase might otherwise utilise. When folded away with a locked hatch, a loft ladder automatically saves all the negative space underneath. You could use this to hang art which might be obscured by a staircase, for example.
If you keep utilities like a boiler or a meter cupboard in the loft space, a loft ladder is very helpful for any visiting tradesmen. Using your loft ladder means they don't have to cart a potentially heavier one into your house – and a loft ladder is designed to be safe to use for loft access, so they shouldn't have grounds to complain about the equipment being used.
A proper loft ladder also keeps you from having to drag a step ladder through the house to access the loft space. Not only does this reduce the likelihood of you damaging anything (including the ladder) as you bring the ladder indoors, but a loft ladder is generally less at risk of rust. This makes loft ladders arguably the safest type of ladder.
Loft ladders are also aesthetically pleasing. This is certainly true of wooden loft ladders, anyway. A well-crafted loft ladder will pair well with almost any style of interior design, whether that's a minimalist show home or a maximalist lived-in home that is full of clutter and toys and all the signs of a life well-lived.
All of this makes buying a loft ladder for your house a very wise idea.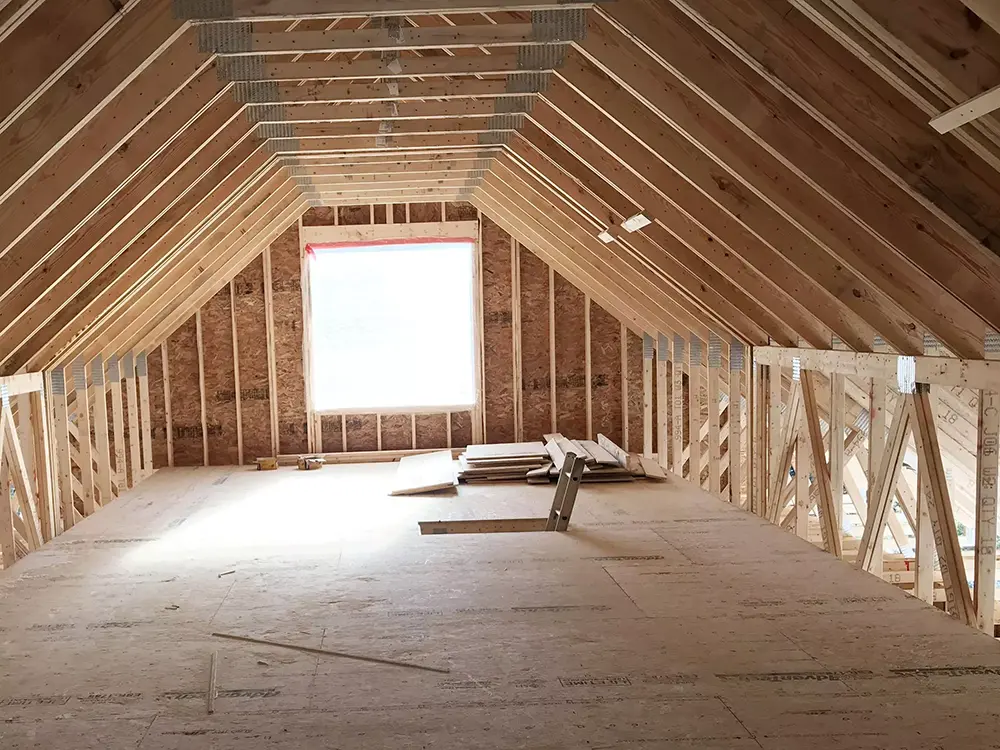 Loft Ladder Materials
One serious consideration is the material your loft ladder will be made of. Aluminium loft ladders are durable, but not great for heavy-duty or frequent use. They may also not suit your home's aesthetic. Wooden loft ladders, however, are more durable and can hold heavy loads, making them ideal for frequent use. Their natural aesthetic appeal also makes them ideally-suited to a wider variety of homes than their aluminium counterpart. Wooden ladders also tend to have more comfortable rungs, with wider treads than aluminium ones.
Loft Ladder Measurements
You should also make sure you take the right measurements before installing the ladder. Otherwise, your ladder might not fit, which would be disastrous!
You'll need to measure the distance between the floor of the loft space and the floor the ladder will sit on when fully extended. Next, you'll need to measure the distance from the floor the ladder sits on to the ceiling in which the hatch will sit.
If there isn't already a hatch in the ceiling, you'll need to take measurements for the hole it will occupy. Ensure you check for any structural beams, wiring, pipes, or other obstructions in the ceiling – you don't want to cut through those to install your loft ladder.
If you want a folding ladder, you should make sure the hatch can move freely. This means measuring the arc between the hatch and the wall by measuring from the back of the loft hatch to the nearest obstruction in the room below. That way, you'll ensure there's plenty of room for the hatch to move freely.
Lastly, you should ensure there's plenty of room in the loft space both vertically and horizontally for the ladder to slot into when you're done with it.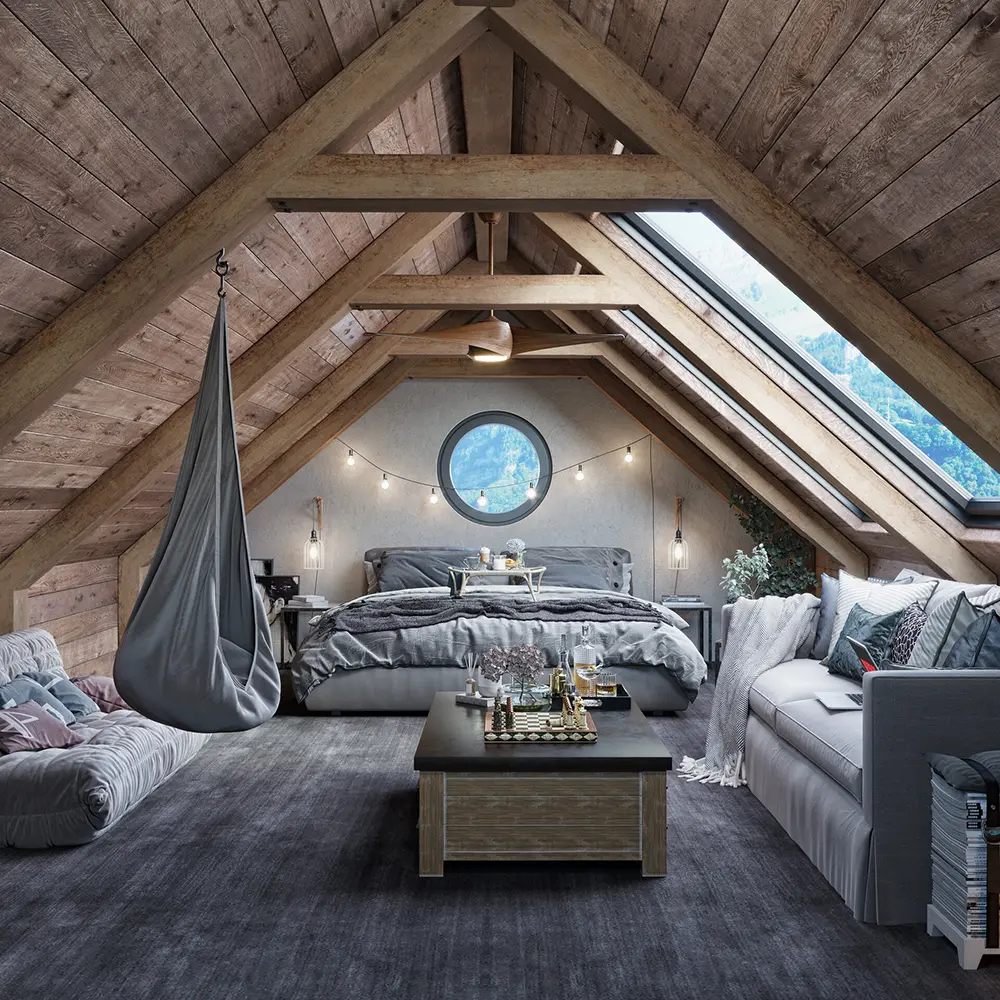 Whether it's a study, a bedroom, or a storage space, with the right loft ladder installed, you'll be able to make better use of your loft space.