Location: Saudi Arabia
Project Year : 2021 / 2022
Visualizer: Bassant Bahaa eldin
Let's step into a master-bedroom sanctuary, a testament to luxury and refined design. Encased in rich wood panels and dramatic black glass, the textured perimeter exudes warmth and privacy. A floor-to-ceiling terrarium offers a serene green view in the heart of the city. Uplights accentuate indoor greenery, and a skylight bathes the space in natural light.
A terrazzo hearth underlines the TV wall, adding color and texture. A modern fireplace complements the sleek stone, while a wall-mounted media unit in clean white and black trim provides a contemporary contrast. Plush furnishings, including a curvy sofa and lounge chair on a gray area rug, create an inviting atmosphere. A limestone coffee table anchors the arrangement.
The bedroom floor, adorned with white marble tiles in a herringbone pattern, features a low platform bed subtly separated by layered rugs. LED strips define the layered effect, and a limestone headboard wraps around the bed with a matching bedside table.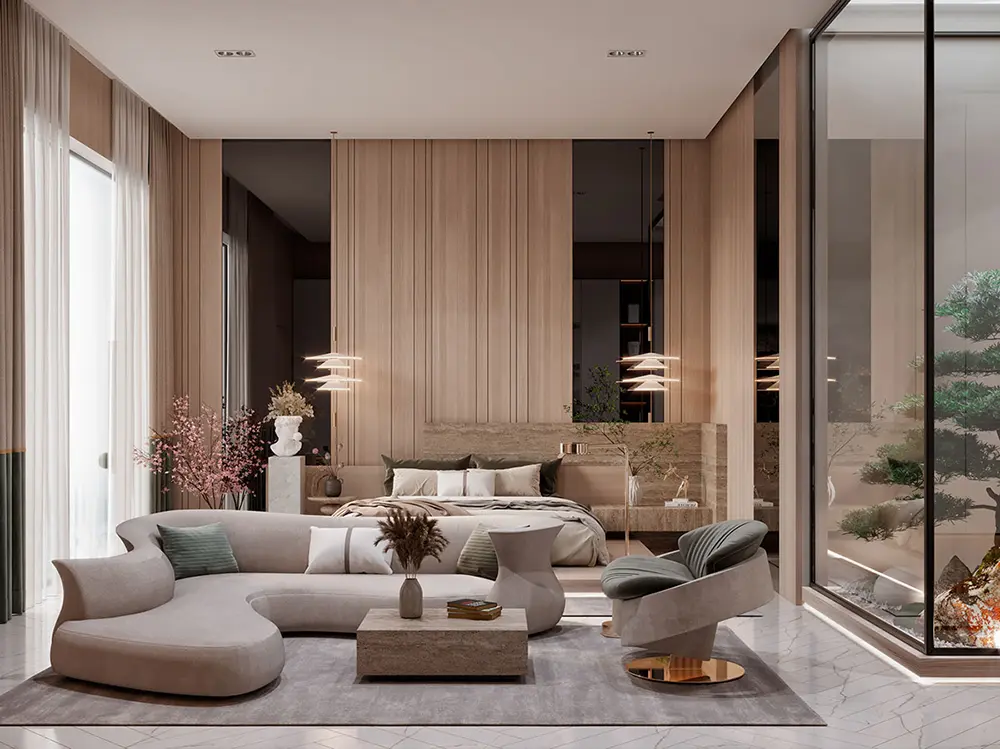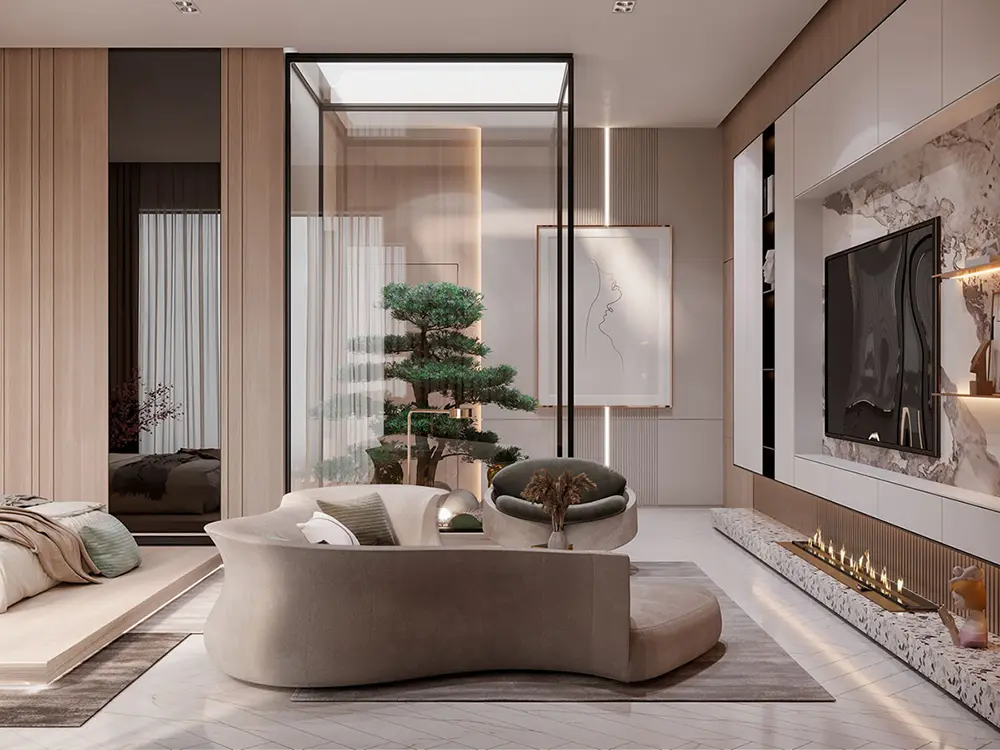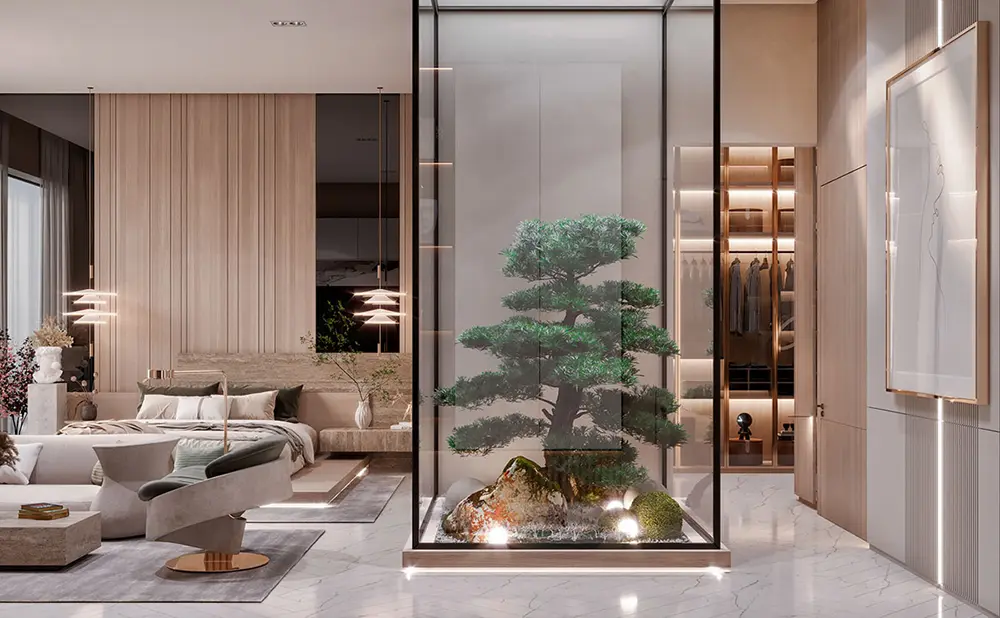 A golden floor lamp adds luxurious luster to the sitting area, accompanied by illuminated shelves for books and artwork. An open doorway leads to a walk-in wardrobe and dressing room, complete with a vanity table and jewel-like pendant lights in front of a full-height mirror.
The ensuite bathroom continues the opulence with white marble tiling, a freestanding bathtub on a limestone platform, and matching stone slabs creating a water-tight chamber for an over-bath shower. Indulge in the cohesive aesthetic and meticulous craftsmanship of this luxurious retreat, where sophistication and tranquility harmonize.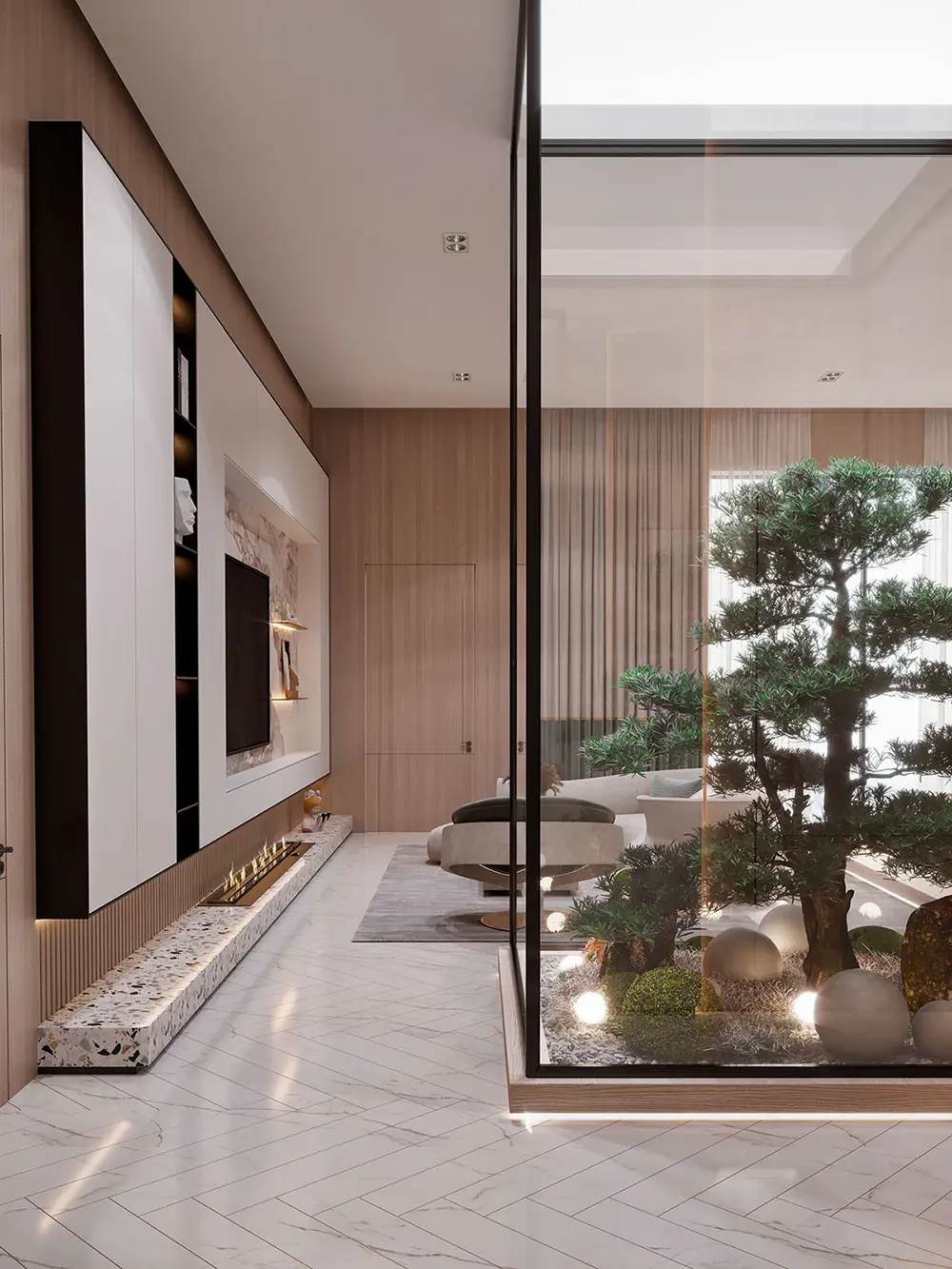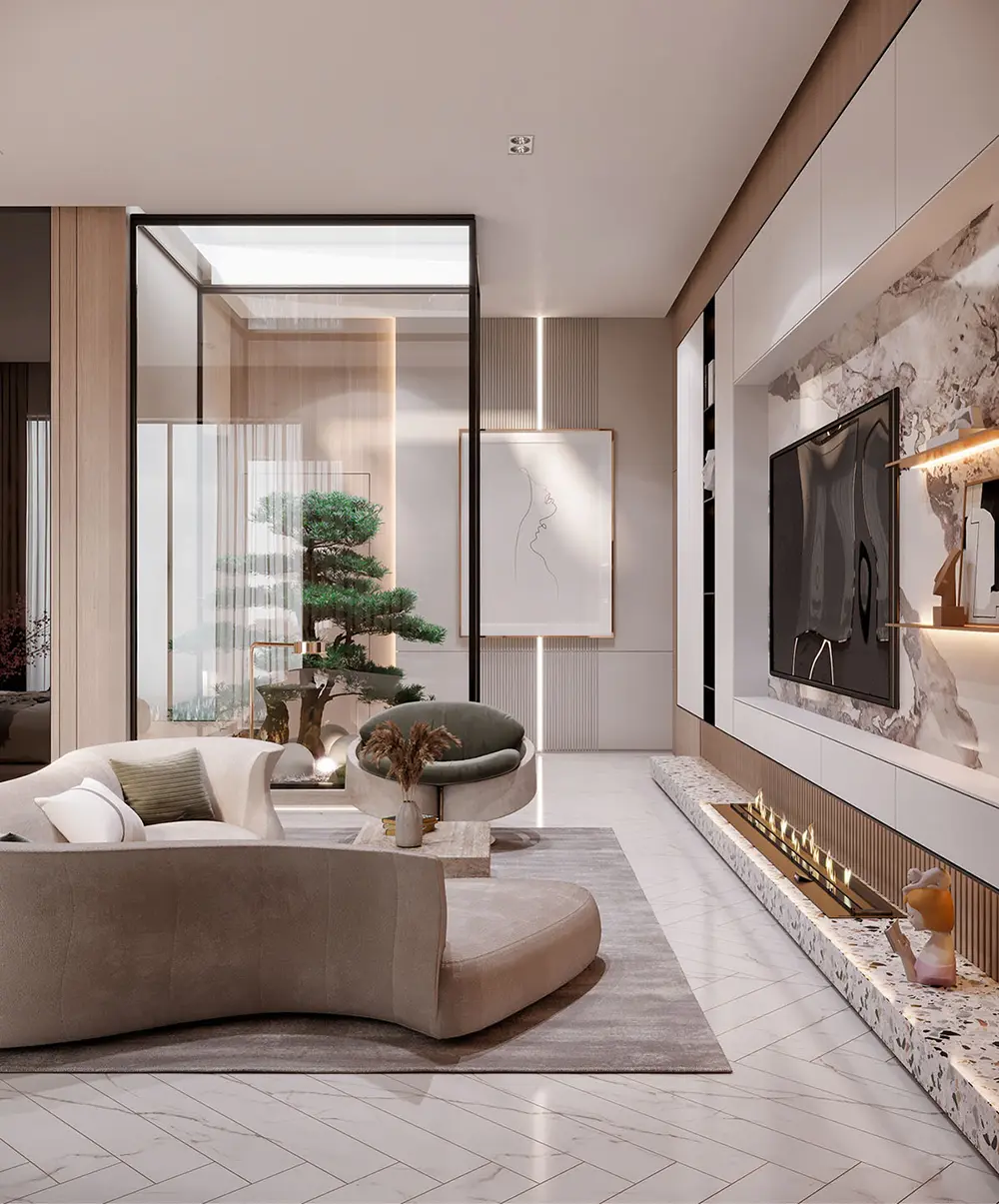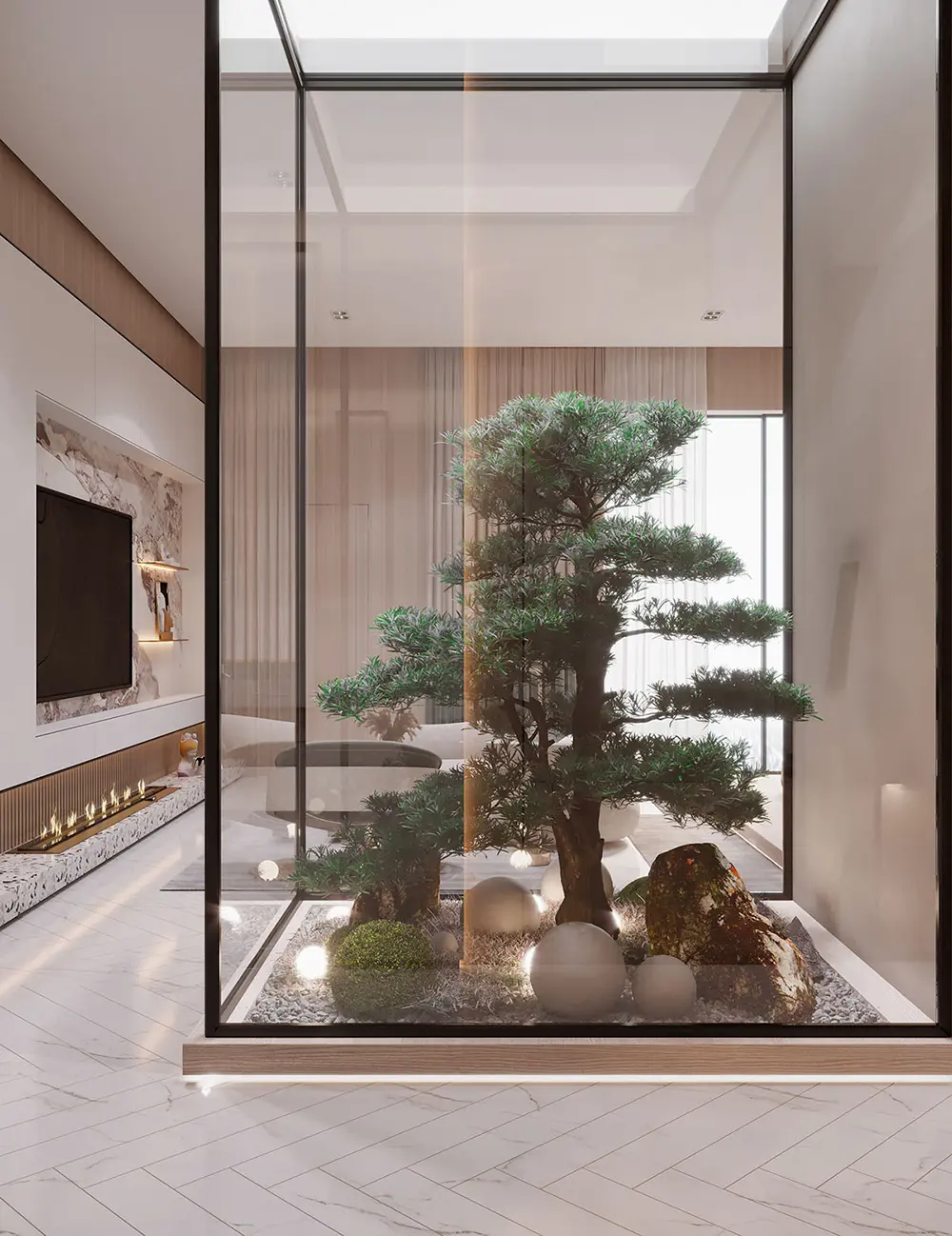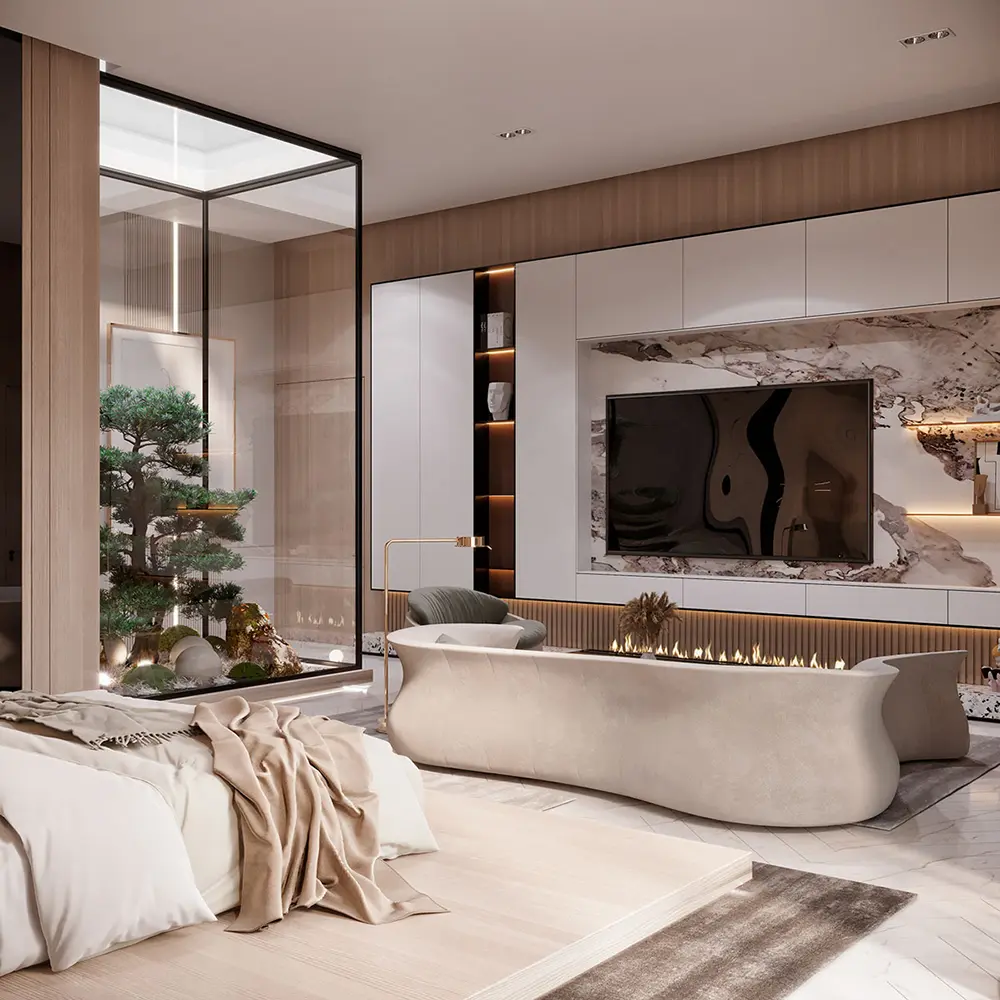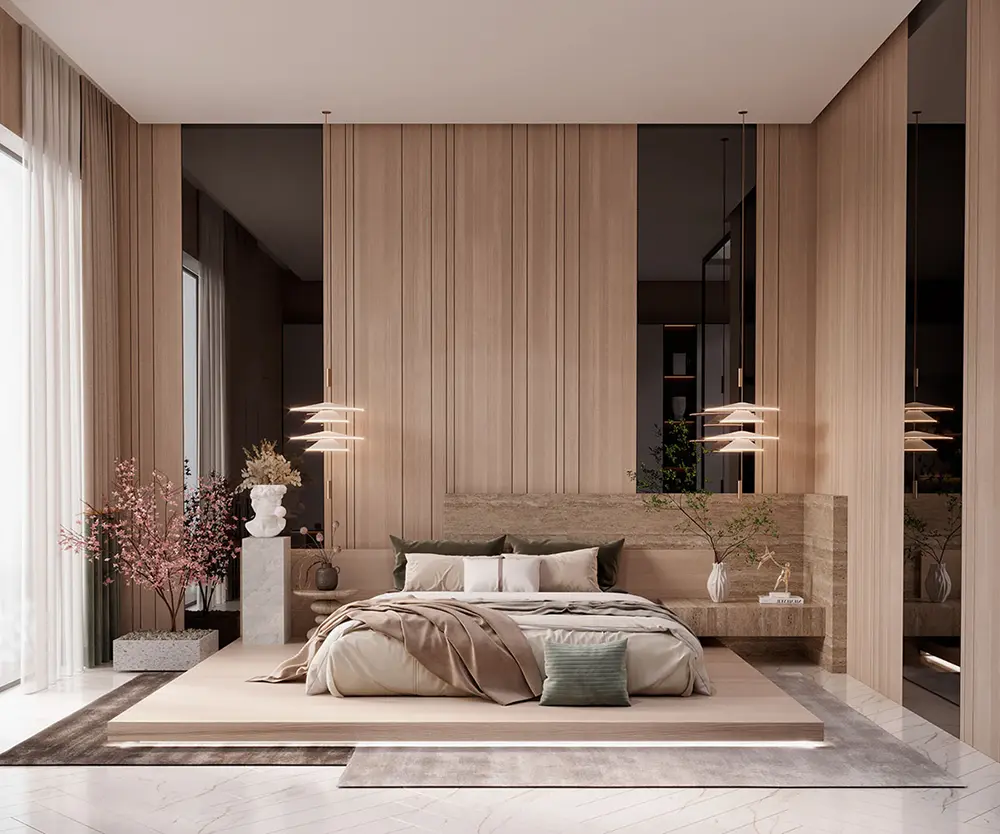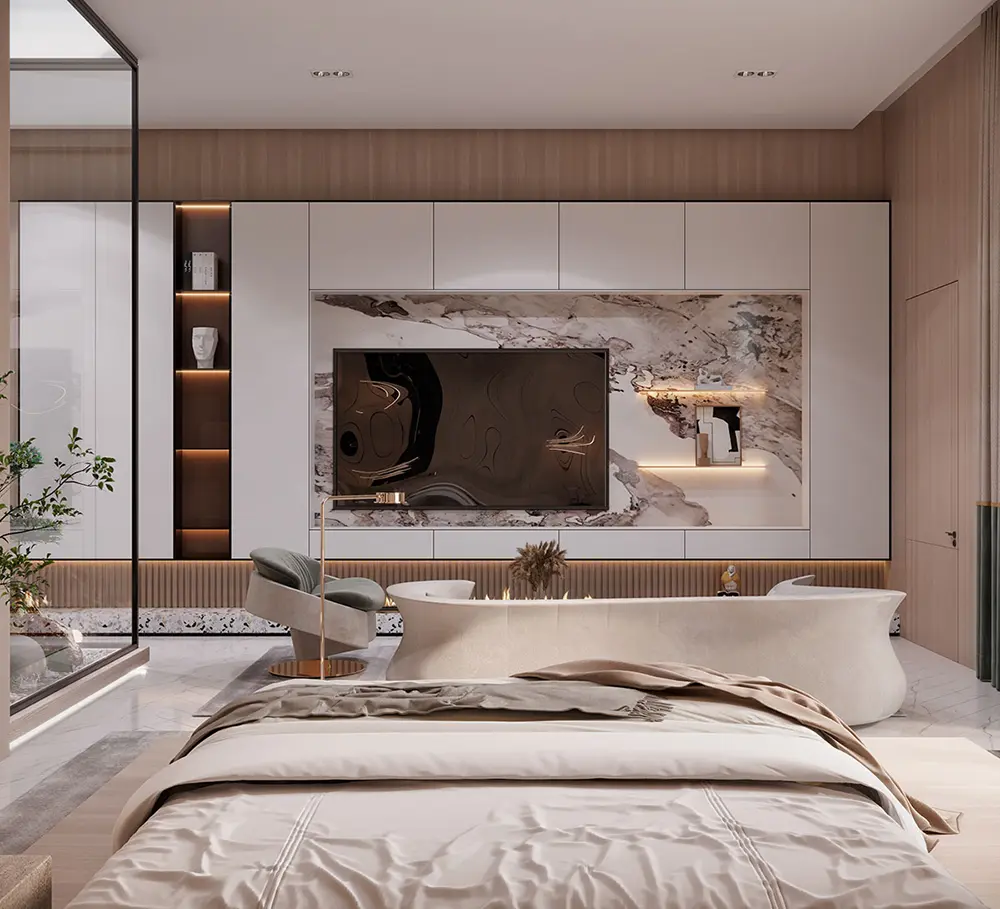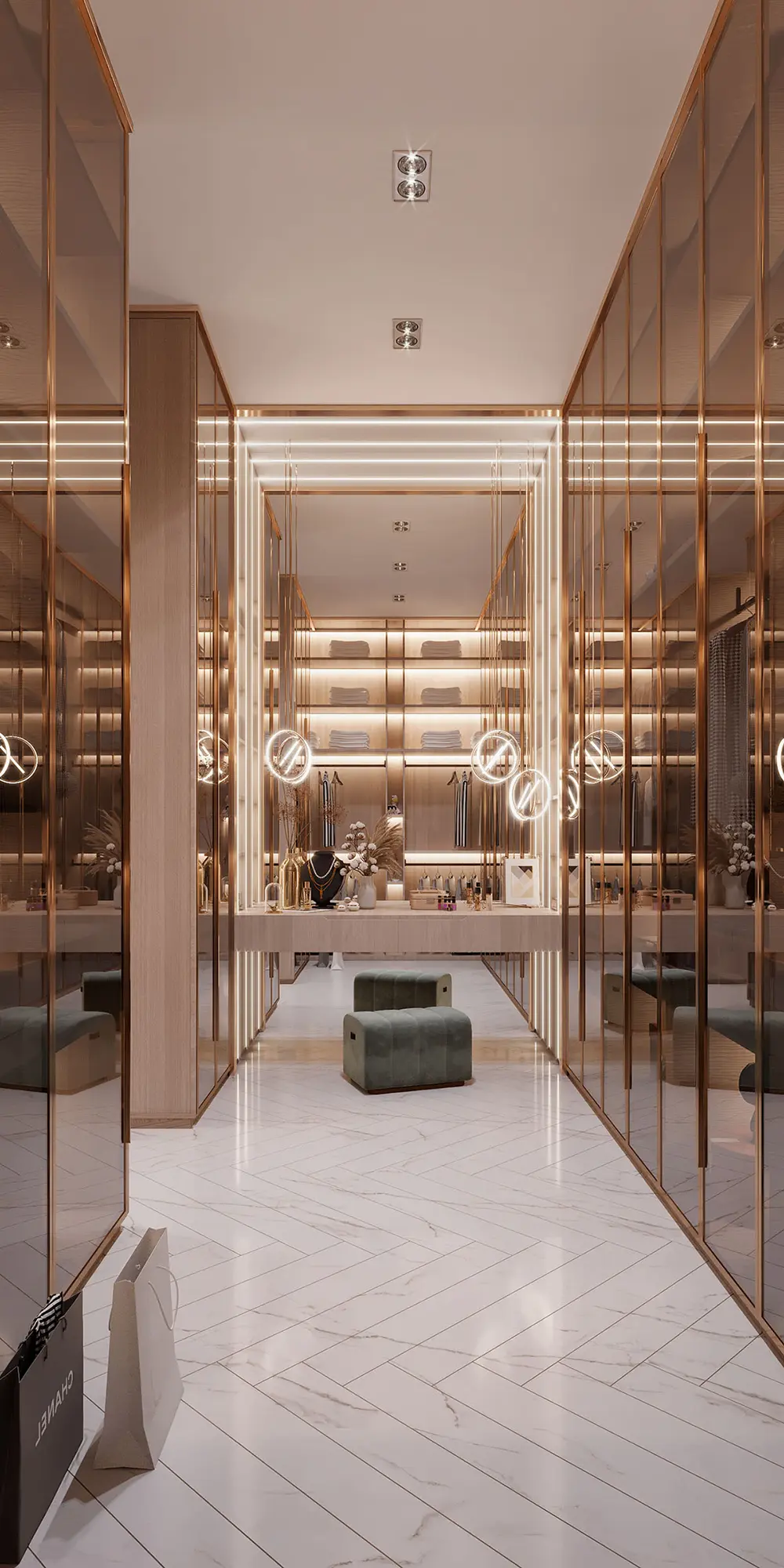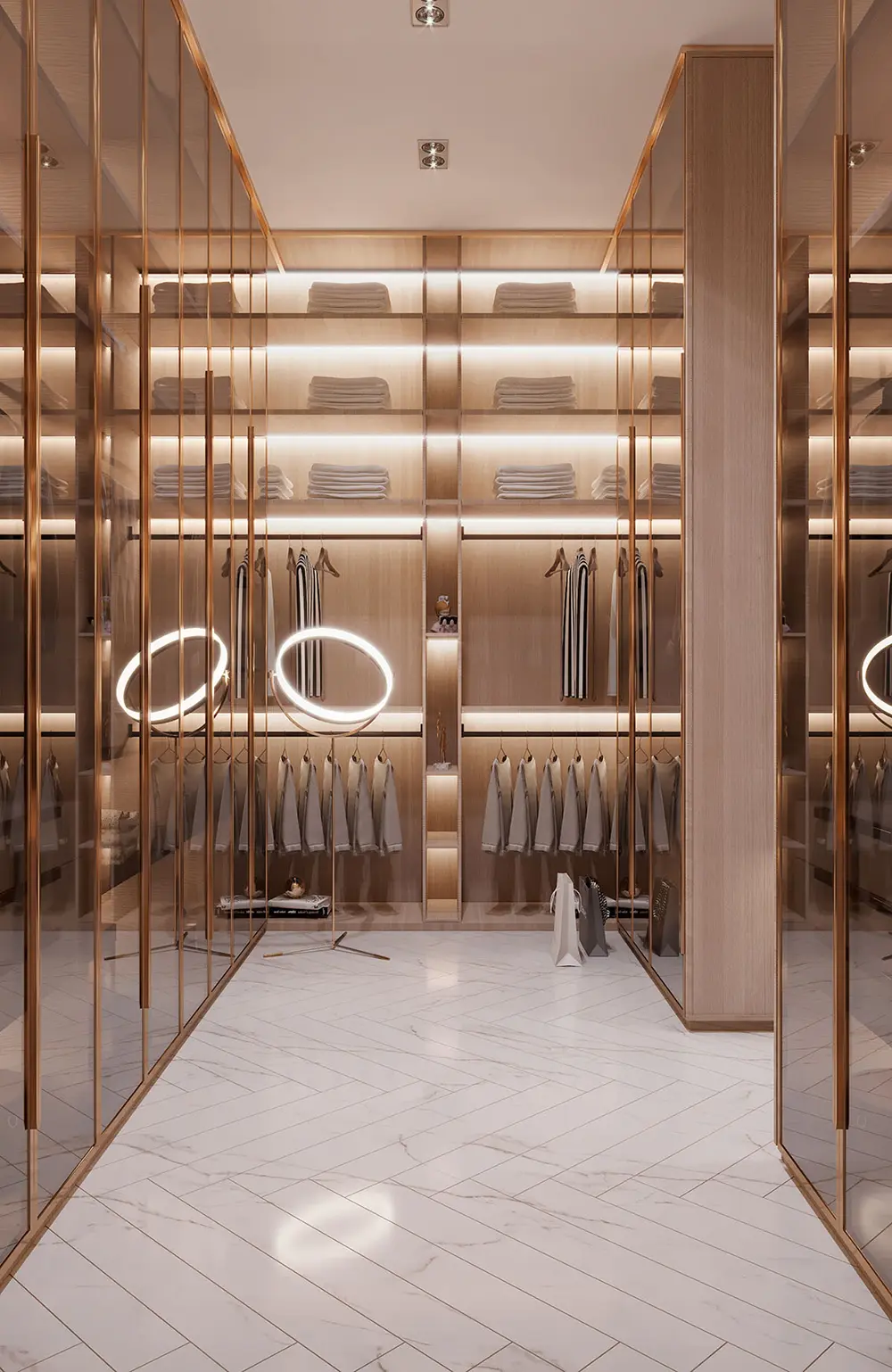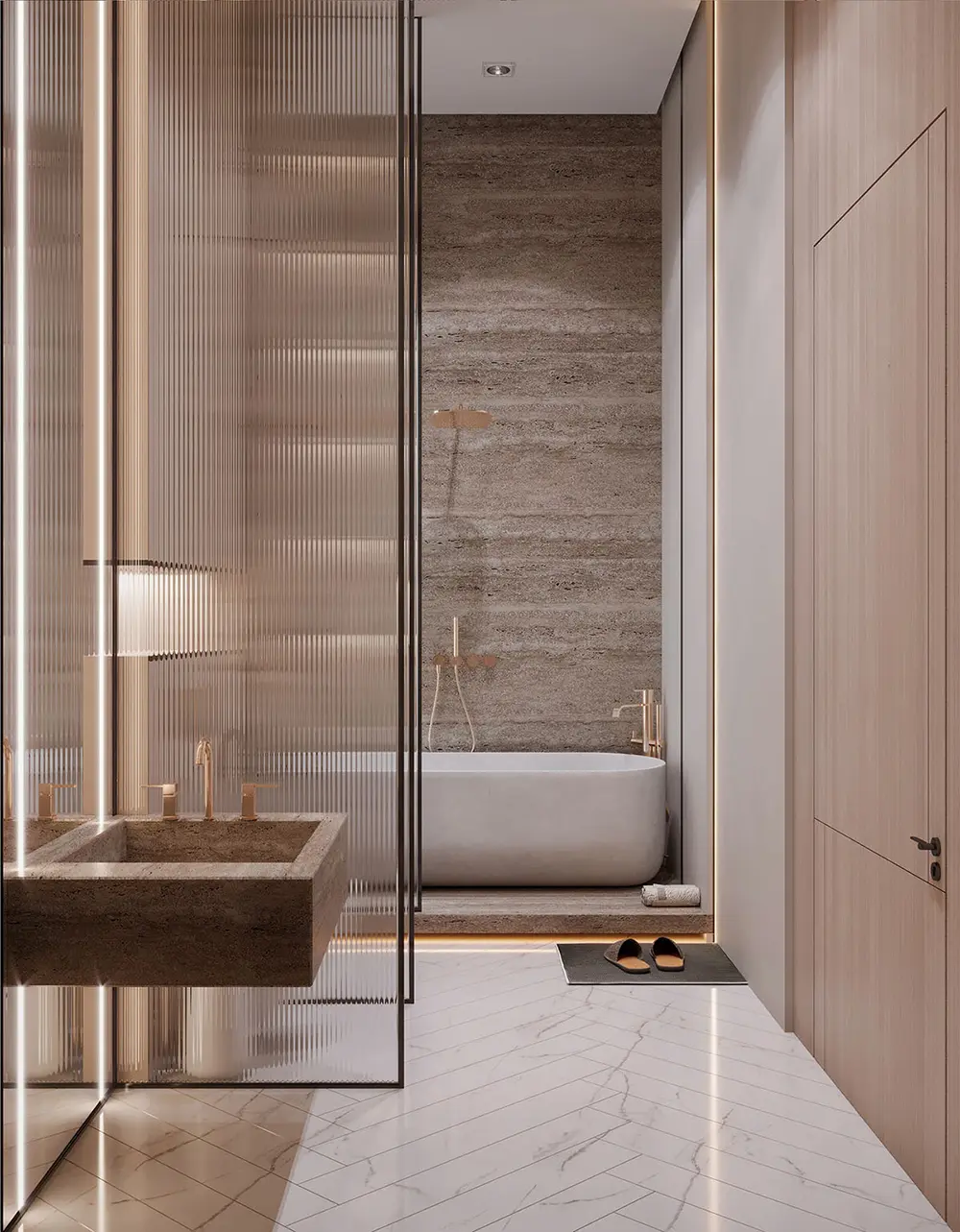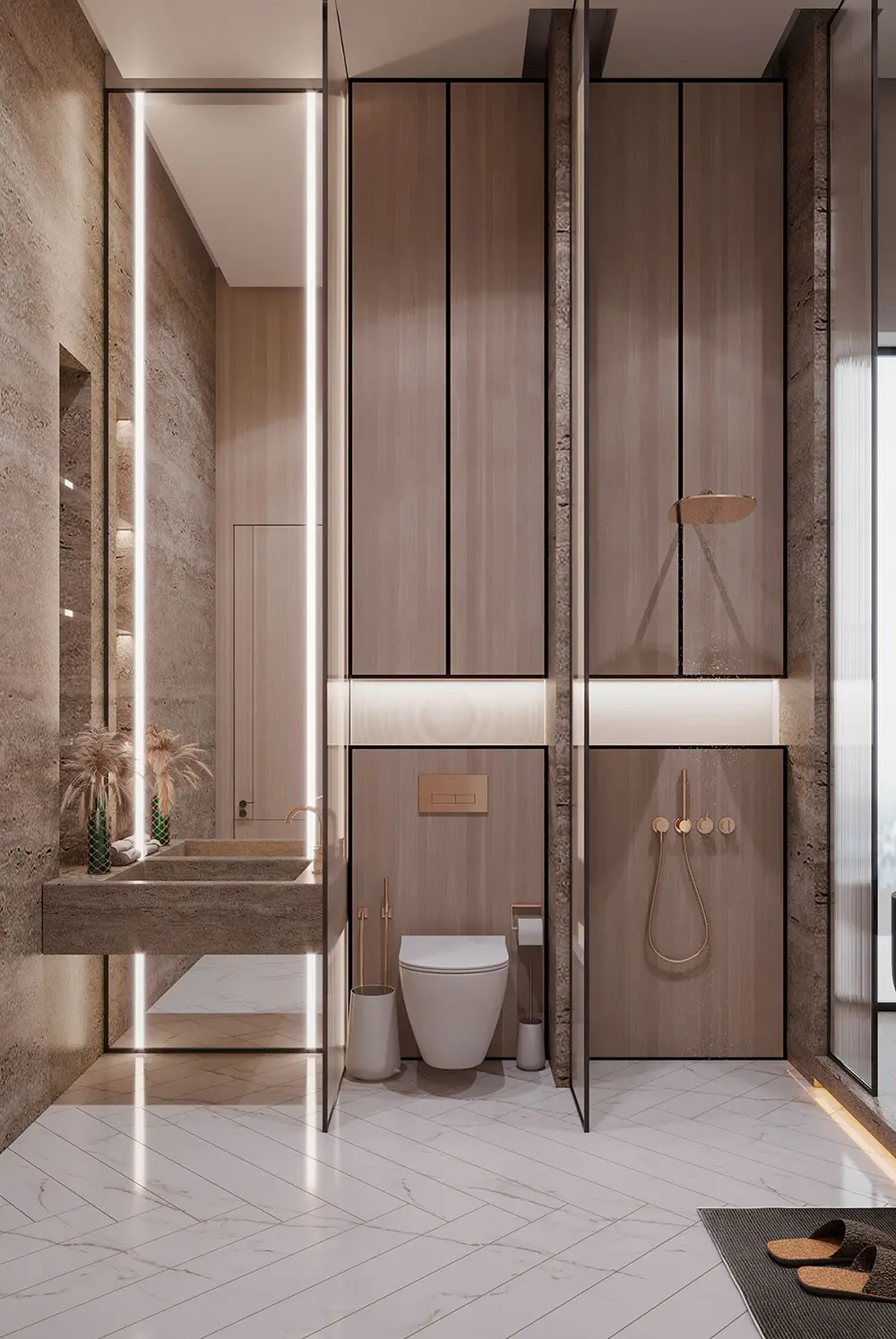 Creating a luxurious master bedroom sanctuary is not merely an investment in décor but a commitment to personal well-being. It's a sanctuary where opulence meets tranquility, a haven designed to rejuvenate the soul.