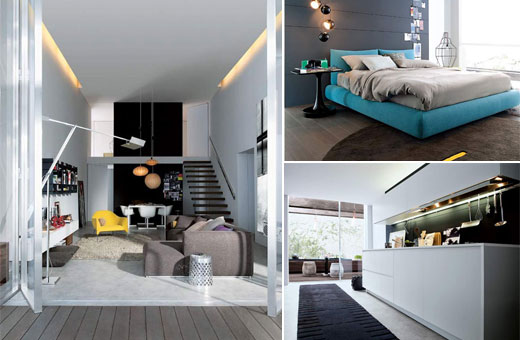 My Life in 80m² is an inspirational residential interior project designed by Poliform, an Italian furniture manufacturer which want to show us that the quality of a living space does not depend on dimensions and design furniture does not necessarily imply a budget for a few. The Poliform house is based on a simple architectural project, in which kitchen, bedroom and bathroom become a whole with the living area that overlooks the terrace.
Living room – This room is characterized by a professional mix of contemporary design furniture, vintage pieces and objects of multi-ethnic inspiration.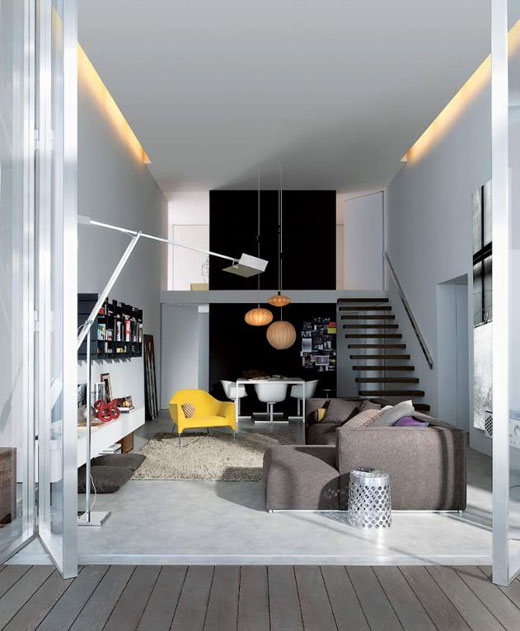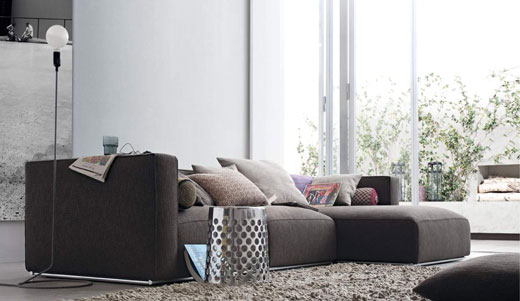 Eating Area – A lunch area made to be lived in abosulte freedom. Perfect to have lunch in two and integrated into the living room.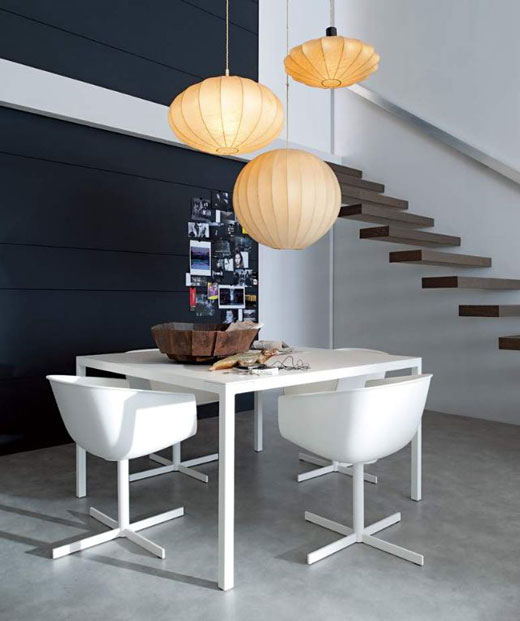 Kitchen – in less than five linear meters, an exceptional working capacity with solutions aligned to items, like the pull-out hood, the multifunctional dishwasher, the roomy freezer and the recycle bins.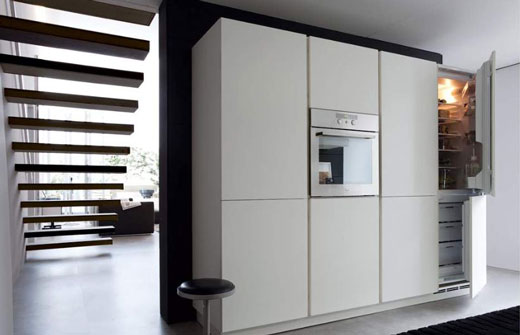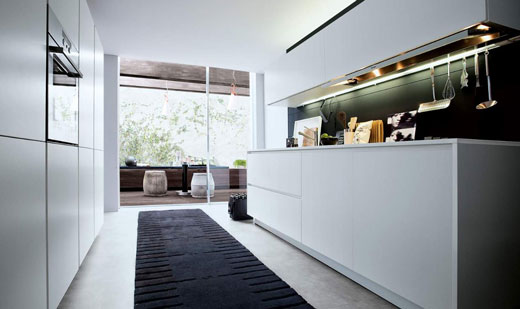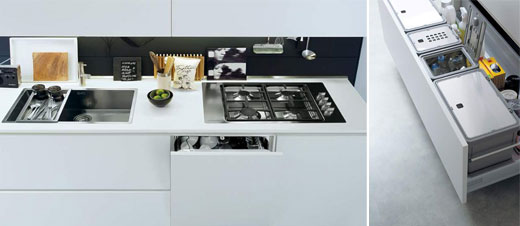 Bedroom – A walk-in closet is put at the back of the wardrobe.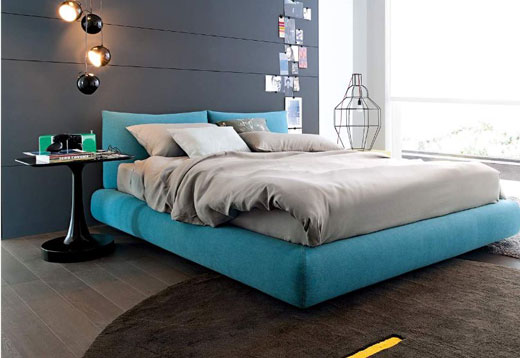 This stylish place has originality design, it can be found in a series of unusual combination of elements and colors. Light glows peacefully and the overall atmosphere is that of calm and serenity. For me, I am really love the bedroom design, especially the combination of walk-in closet and wardrobe. You can find more detail information here.