Project: Attic Kazan
Designers: Designers Pavel and Svetlana Alekseeva
Location: Moscow, Russia
Photographer: Maxim Kanakin
Implemented by Designers Pavel and Svetlana Alekseeva, the attic apartment is located in one of the prestigious areas of the city – Moscow. And its owner, two adult spouses whose children have already left and live their adult independent lives. Hence, the oweners don't need to think about having a kid room at home and all the spaces belongs to themselves.
When comes to attic, lighting and ceiling height is always a problem. Hence, the main wishes from the owners are to preserve the attic spirit, add light and get rid of the feeling of hanging down the sloping ceiling in the bedroom. There is only one small bay window in the living room. But the designer smartly fake a window in the kitchen. And honestly, I wasn't aware that is a fake window by just looking at the photos.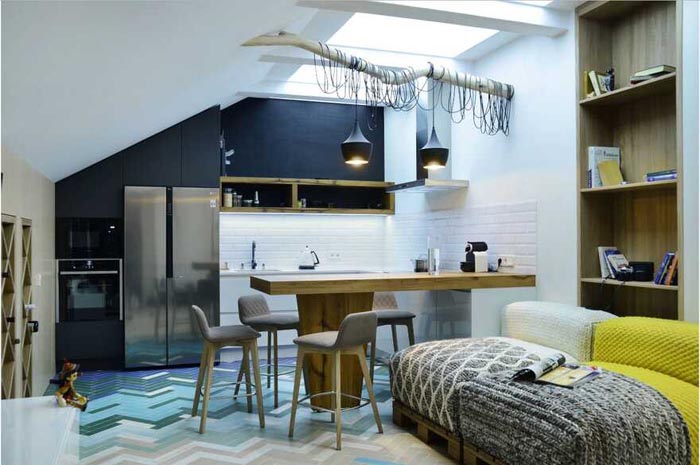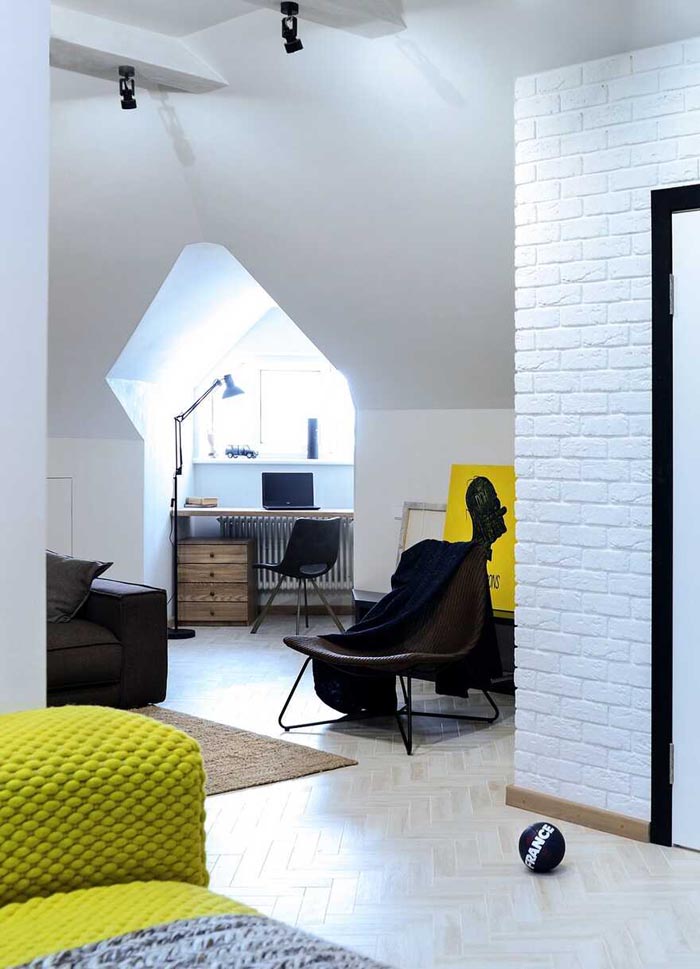 The main colors here are black, white, the natural color of light wood and a few bright color accents that diversify the otherwise monochrome color palette. The reason for the wide usage of white is obvious. This color can efficiently brighten the room and create the contrasts with others to make the space feel spacious and bright. There are many interesting designing elements in the room. But I am totally amazed by the fake of light/window. Seriously, I can't tell from the photos and probably only will feel it when it gets dark outside.