If you're ready to make the big move to California and are in town looking for the best San Francisco apartments, you'd benefit from also exploring the cultural offerings of the city, to make sure that in the time you have to cultivate wonder, there is something there for you. Here is a list of popular museums and attractions in the San Francisco area that will have you determined to call this city home.
1. SFMOMA
The San Francisco Museum of Art is one of the largest museums of modern and contemporary art in the United States. Internationally recognized for their collection of items and artifacts, as well as their exhibitions.
2. San Francisco Bay Cruise
Sight-seeing and wine cruises are very popular in San Francisco, and there are numerous options for the type of cruise you want to embark on. This particular cruise lasts for one hour and is fully-narrated to give you all the historical and geographic insights of the sea by the city.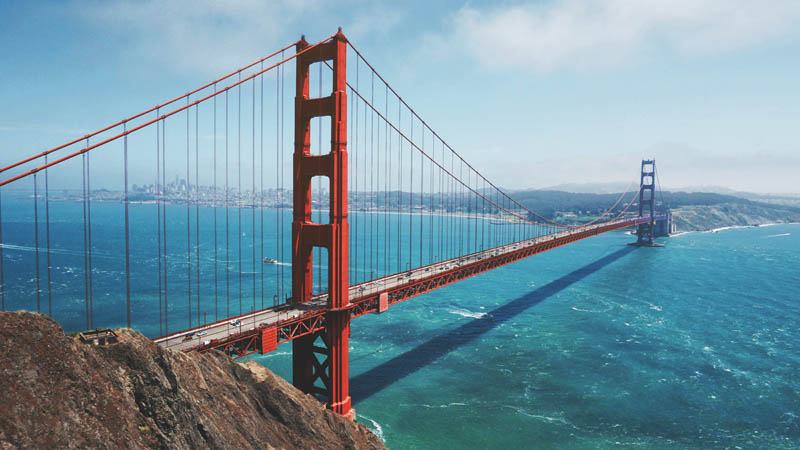 3. De Young Museum
This fine arts museum located in Golden Gate Park is a component of the Fine Arts Museum of San Francisco. Their collections encompass "American art; art from Africa, Oceania, and the Americas; and costume and textile arts—reflect an active conversation among cultures, perspectives, and time periods."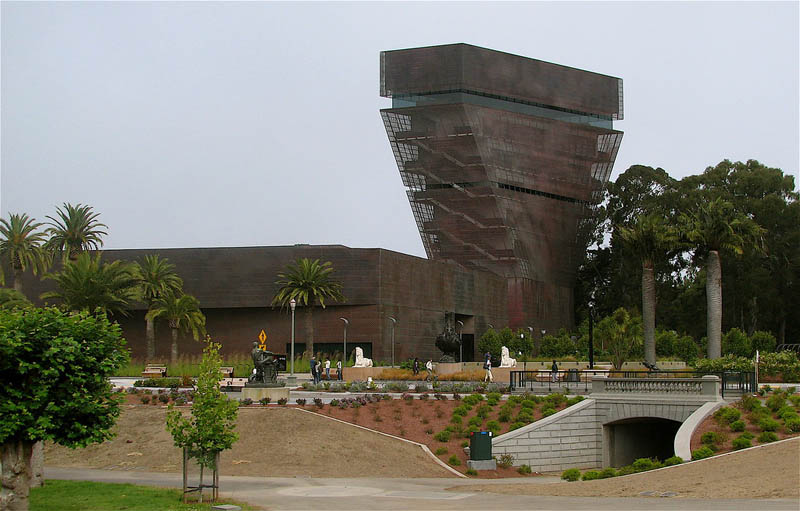 4. Muir Woods National Monument
Part of California's Golden Gate National Recreation Area, this monument is known for its "towering old growth redwood trees." Walking trails weave in, out, and around the miraculous and preternatural forest to give an unforgettable experience amid a landscape that will dwarf you in ways your hometown trees probably never did!
5. Asian Art Museum
This museum houses a world-class collection of over 18,000 artworks from across asia. It is considered to be one of, if not the, most comprehensive Asian art collections in the world. The museum's permanent collection includes some artifacts that are more than six-thousand years old.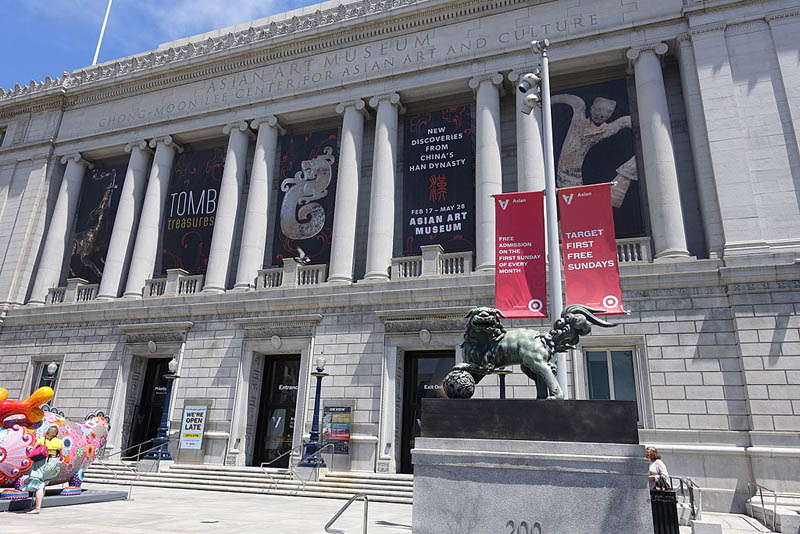 6. Palace of Fine Arts
This enormous landmark was originally built in 1915 to display artwork during the Panama-Pacific Exhibition. The Greco-Roman marvel includes a rotunda and colonnades, a lagoon, an exhibition center and theatre, and spectacular gardens all around it. Though it primarily serves as an arts event venue at present, it remains a marvel of historical preservation to witness from the outside.
7. The Walt Disney Family Museum
This quintessentially-American museum celebrates the life, legacy, and works of Mr. Walt Disney. Located in the Presidio area of San Francisco, this museum features "contemporary, interactive galleries with state-of-the-art exhibits narrated in Walt's own voice alongside early drawings, cartoons, films, music, a spectacular model of Disneyland, and more."
8. Golden Gate Park
This large urban park is a must-see for all tourists, especially those wishing to set down some roots in the city. The park consists of 1,017 acres of grounds, is home to the California Academy of Sciences and the Japanese Tea Gardens, and is also where you can find "the oldest glass and wood Victorian greenhouse in the western hemisphere, where more than 800 live butterflies flutter around you as you stroll through the home of over 10,000 plants from around the globe."