I love Pokémon and I love bean bag, but I really can't say I love this over 3,500 USD Hand-Crocheted Snorlax Bean Bag. Known for sleeping in inconvenient locations, the roly-poly pocket monster has a giant belly that's perfect for snuggling. Inspired by this feature, Amina of Knot Again by Amina has crocheted a six-foot-long Sleeping Monster that is an unconventional bean bag.
According to Amina, achieving this likeness and size was a big undertaking which took a few months, not including the time to plan. While Amina thinks it is a perfect way to test her creative limits. Amina's Sleeping Monster is now for sale in her Etsy shop. It's made to order and ships unstuffed, but instructions for stuffing and sewing will be included with your purchase.
I won't say a work costs someone's months effort is not worth 3,500 USD. But still, this price probably will make most of the people step back. But anyway, if you want to bring this giant Snorlax Bean Bag home, you can head over to Amina's Etsy shop. And if Snorlax is not your thing, you can wait for Amina's next over-sized amigurumi, most likely, a giant Totoro.
This post may contain affiliate links. If you make a purchase, Design Swan may earn an affiliate commission. Please read our disclosure for more info.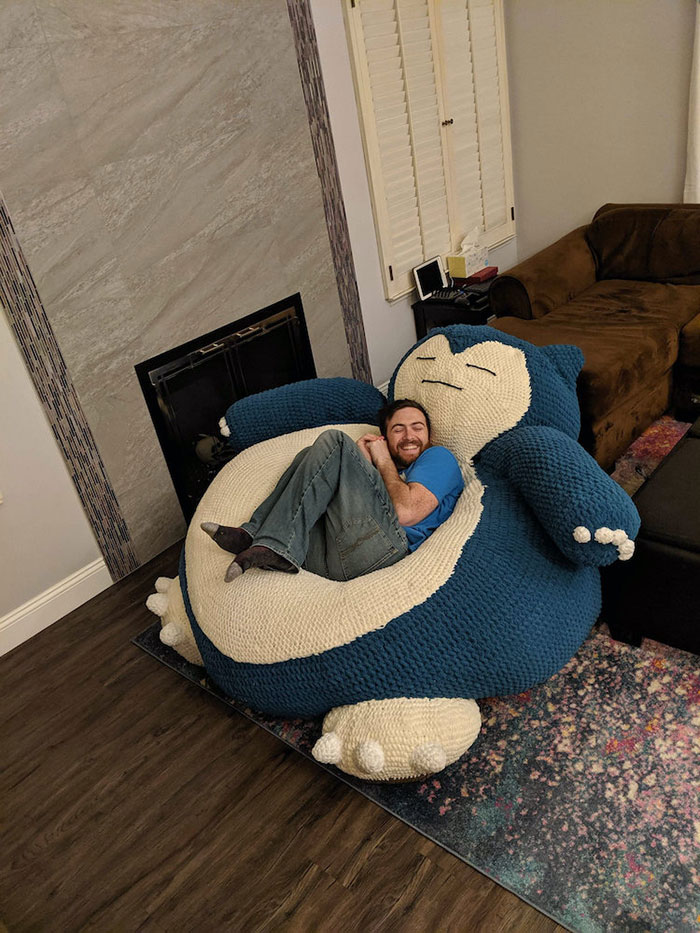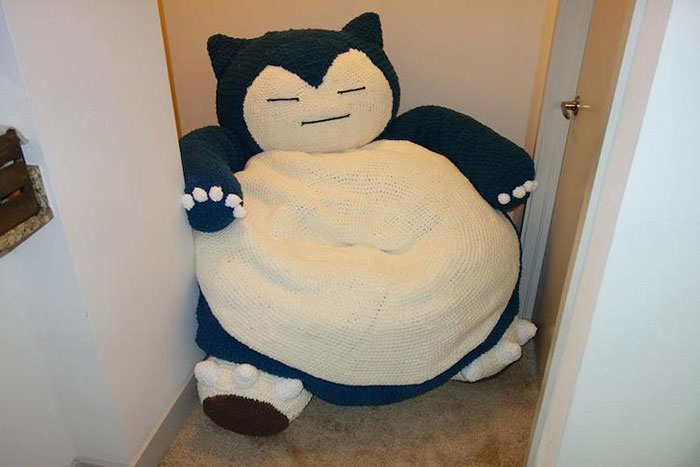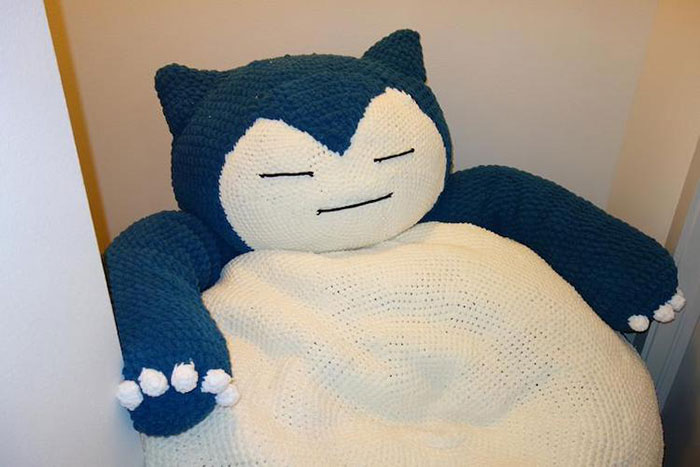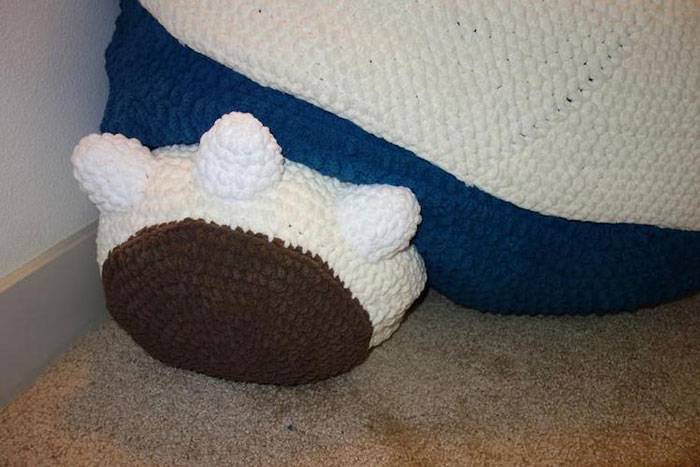 If you like me, have no budget for that expensive handcraft masterpiece, the $70 59″ Snorlax Plush or a bit expensive Toroto Single Sofa ($350) is a good alternative. Which one would you choose? I will go with the the Totoro Sofa for sure.
Giant – 59″- Snorlax – Plush Doll [buy from amazon]

Totoro Single Sofa [buy from amazon]