No matter where you are moving, local or long distance it can be a tedious and stressful process. Especially long-distance moves will only amplify stress. If you are moving long distances, you will want to utilize some of the tips discussed in this article. Top Tips For A Long Distance Move
1. Make A Plan
When you are prepping for a long-distance move, the first thing that you want to do is prep for it. You need to prep for the move because it can make a big difference as to how smooth the entire process goes. Prepping for your move is the best thing that you can do. You should be coming up with a detailed itinerary that will guide you along the way throughout the moving process. This can help you stay on top of things versus allowing the entire process to overwhelm you. Having a list of the different things that you have to do each step of the way is the single best way to give yourself the best chance to have a successful long-distance move.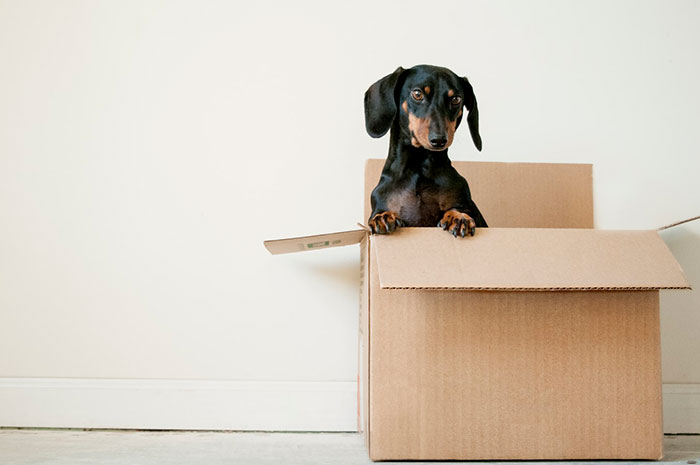 Photo by Erda Estremera on Unsplash
2. Talk To Different Moving Companies
While you might want to handle the move on your own, it is always a better idea to ask for help from the professionals. Asking for professional help is a great way to minimize the stress associated with moving long distances because they will be able to guide you along the way and even handle a lot of the logistics involved with the process for you. You should be looking to get quotes from multiple moving companies. Getting different quotes from different moving companies will help to ensure that you can get a fair price.
3. Check Their References
Another thing that you want to do when you are hiring a company to help you with your long-distance move would be to check their references. You want to find a company that has a good reputation within the marketplace. The best way to do this is by checking the references that they have and seeing whether or not people would recommend using them.
4. Get Packing
When you are moving long distances, you should begin your packing process earlier. While it is always best to have the moving company handle the packing for you, that doesn't mean you can't get things ready for them. Throughout the process of packing for a long-distance move, you should be gathering all of the necessary moving supplies needed to handle it. For a long-distance move, you want to have various packing supplies on hand like heavy-duty boxes, bubble wrap, and more. Having the right supplies on hand will ensure that you can pack things with enough care to help avoid getting anything broken.
5. Downsize
Moving is a great time to consider downsizing. You want to downsize because it presents such a good opportunity to remover a lot of the clutter from your life. Get rid of any unwanted items before making your move. This includes getting rid of unwanted and unneeded electronics, clothing, and anything else. If you don't use something, consider getting rid of it to not only make the moving process easier but to have a much better organization.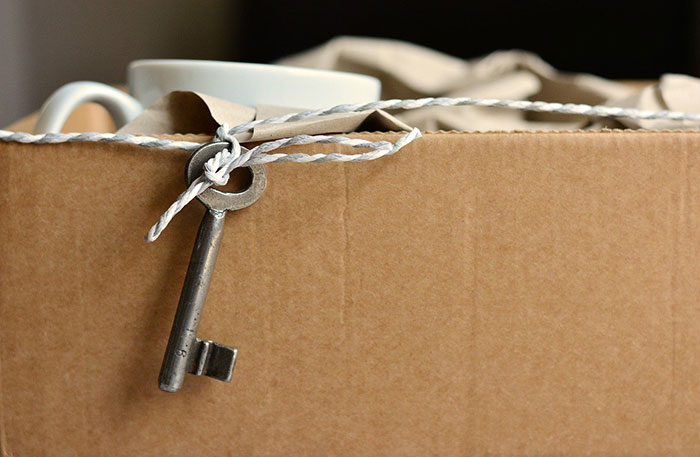 Image by congerdesign from Pixabay
6. Pack An Essentials Bag
During the process, you want to pack an essential bag that includes all of the needed items that you will need to keep with you along the way. This should include overnight essentials and any medications that you and/or a family member are taking. Having this bag with you will make the entire move go much smoother.
7. Label Everything
You want to look to label everything that you possibly can when you are getting ready to move. Label all of the boxes and everything that goes into them. This will give you exact and itemized details when you go to look for something. This will also help you during the unpacking stage because you will know where each and every box goes. This can make you much more organized throughout the process and make things a lot easier.
8. Pick The Right Time
If possible, you should attempt to schedule a big move like this during the slow season. Not only will it make your move easier, but it will help you reduce the total cost of the move, as well. By simply moving your move to a time when moving companies aren't as busy, you should be able to cut down on the quotes that you get from the various companies as they will have less demand during those months.
In the end, there are plenty of things that you can do to help facilitate a smoother moving process. Consider the tips above, and you should be able to get the move completed with as little stress as possible.