Launched by Italian cycling brand Elite with the art direction of Italian studio Adriano Design at Salone del Mobile 2022, the bullish interactive indoor training bike is more than a piece of exercise equipment. Inspired by Pablo Picasso's Le Taureau, the bike is a striking example proving functional sporting equipment can become a welcome part of the domestic space.
While most stationary exercise bikes take inspirational from the most obvious source – the bicycle – the Fuoripista Bike approaches its form from an entirely different perspective. Four legs made of clear tempered glass paired with an angled wood frame and bull-horn handles result in a sculptural presence with an anthropomorphic design that also serves the purposes of providing an adjustable fit and riding experience.
The Fuoripista Bike is built to spin on a nearly 20-inch multilayered glass flywheel and powered by its own rechargeable lithium battery good for 10 hours of use at a time. A small built-in OLED display positioned front and center on the handlebar provides info about function engaged, while two levers on the bike's lintel gives riders the ability to manually adjust resistance, mimicking the mechanical gear shifter found on a real bike.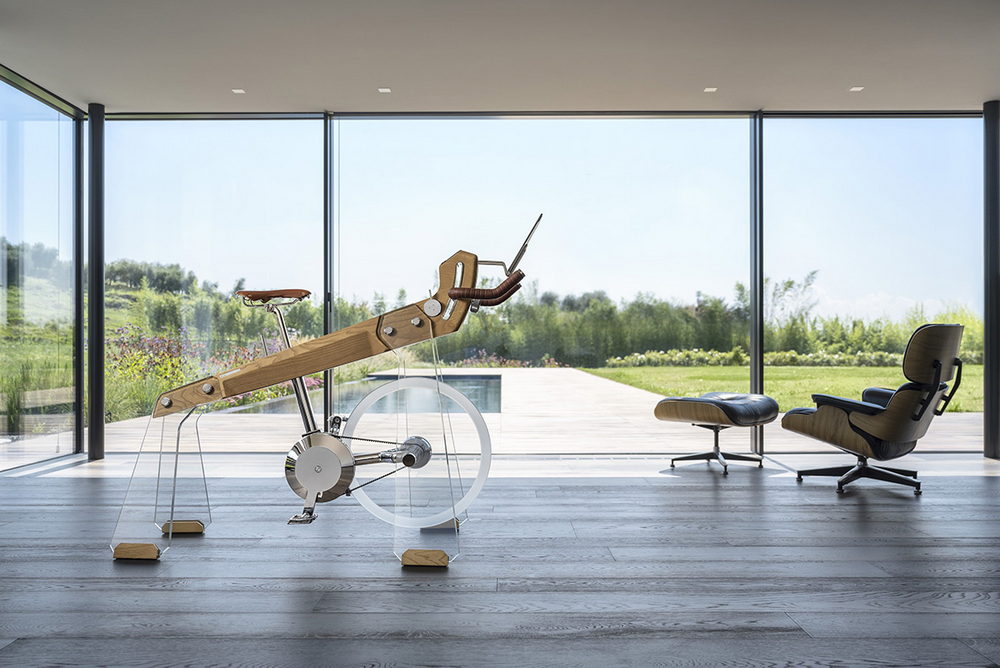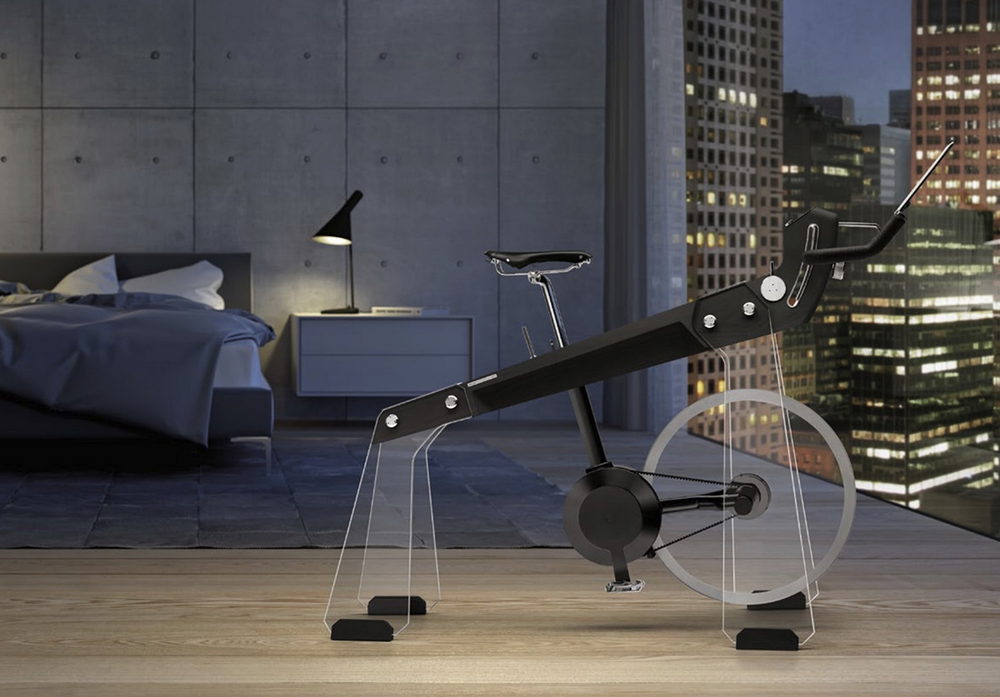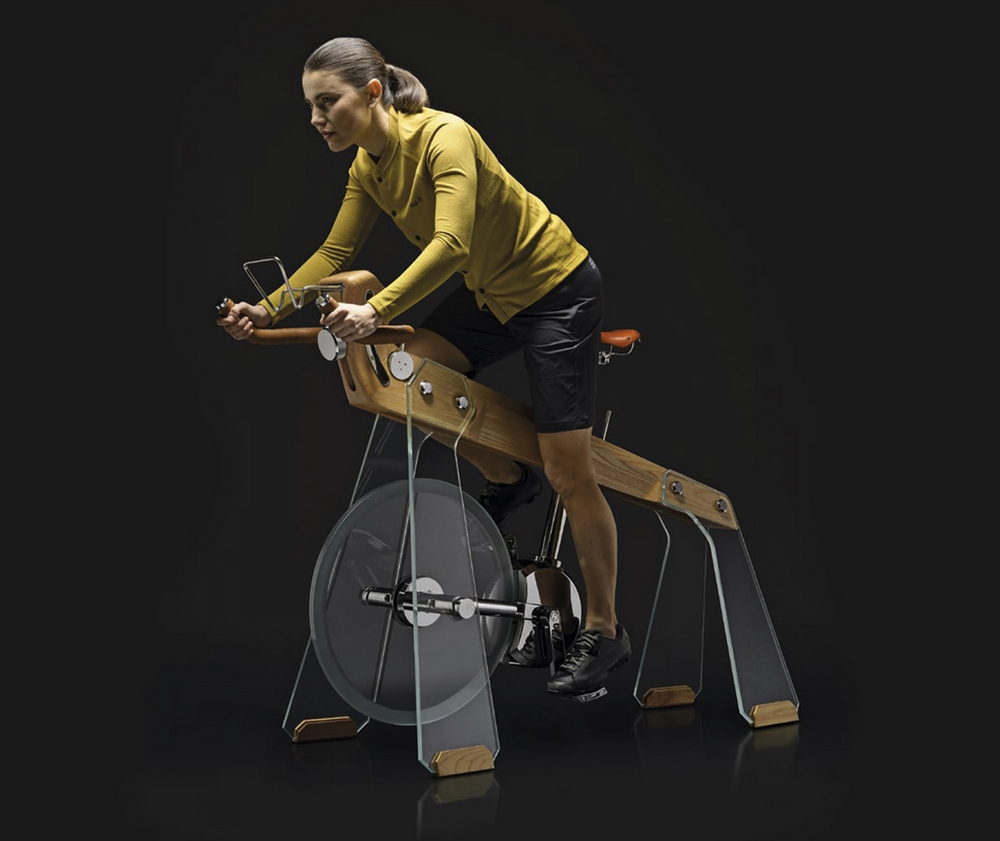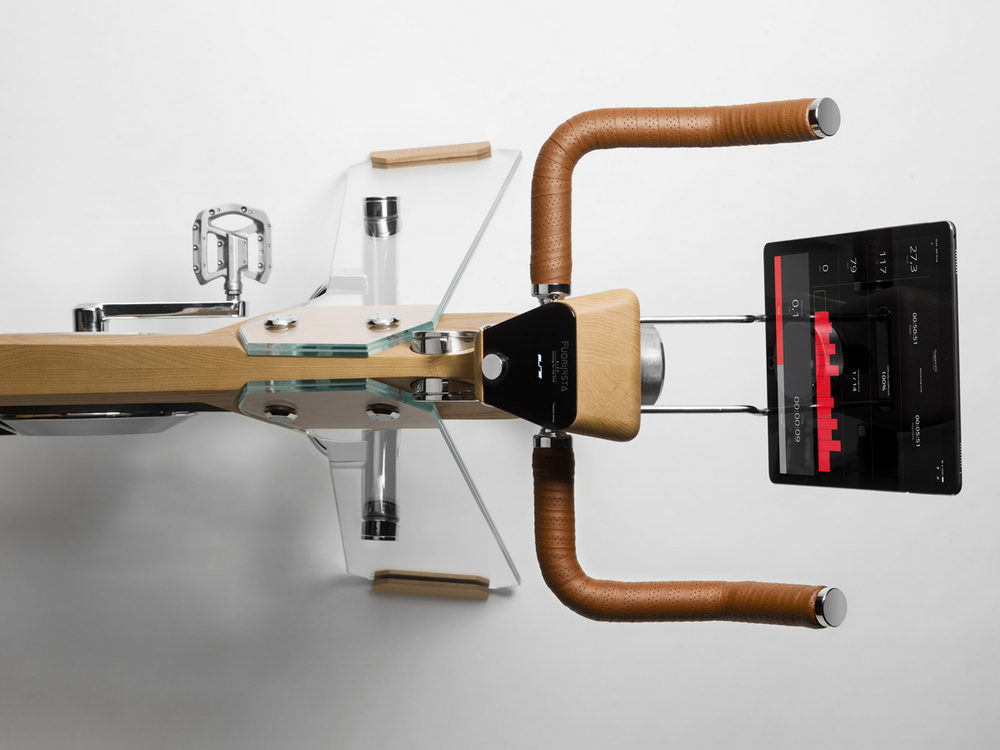 The Fuoripista Bike is equipped to wirelessly pair via double ANT+ FE-C, PWR, S&C, and Bluetooth. iOS, Android, MacOS, or Windows are all supported to track exercise training data using an external device such as a smartphone or tablet. Besides an app specifically developped by Elite My E-Training software, it can work with other popular apps like markets like Zwift. So you can continue training and tracking upon this unique piece of exercise equipment.