Is your room looking dull and lifeless? Are you looking for ways to make it homey and lively? Your space can look more astonishing and refreshing if you decorate your bare walls. You can fill empty walls with photographs, plants, and art pieces. No matter the room's style, you can use wall decor as an accent or blend it with the theme. That said, here are some wall makeover ideas you can consider:
1. Create A Personalized Gallery
Wall gallery is popular among households, and it is because it adds life to one's space. You can make it more interesting by hanging framed photos of your family or hobbies or your favorite nature and animal pictures. If you want to use customized frames to make them uniform, you can check out http://pictureframersmelbourne.com.au/ and similar sites to check their sample works.
Then, you can hang these frames on the walls of your living room, bedroom, and even on your staircase. Add a bit of creativity and position the picture frames in a way that makes them appealing and organized. Doing this can showcase your personality since you're hanging your favorite pieces.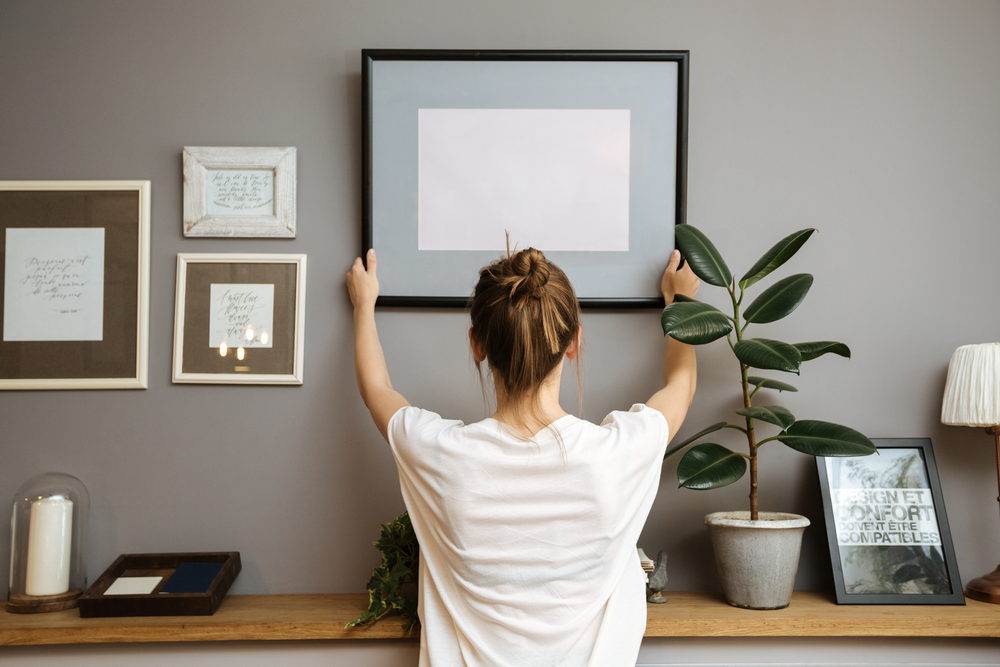 2. Have A Vertical Garden
Being green has become more popular nowadays, especially since the pandemic has made people stay home. People have more time to tend to their gardens, making vertical indoor gardens a trend.
You can use a vertical garden as a lovely backdrop to update your living room, not just on your balcony. A vertical garden can prosper in your living room, especially if it has large windows that let in sunlight. You can choose indoor flowers, herbs, or veggies in your garden.
Besides beautifying your space, plants can help remove toxins from your indoor air, making you breathe fresh air.
3. Hang A Tapestry, Blanket, Or Quilt
Your backdrop can also be a quilt, blanket, or tapestry. This design approach is an effective way to cover your wall, especially if it's spacious.
You can choose from a highly textural woven blanket, vintage patchwork quilt, or modern tapestry designs. It is another way to showcase your personality by selecting the style of the material. Also, thick blankets or tapestries may help make your space soundproof.
It's also a cheap wall decor to give your space a funky and fresh accent. You can choose various small square fabrics if you want to coordinate and design your own quilt art. You can sew or wrap them around plastic squares, thin wood, or sturdy cardboard before mounting them on your wall.
4. Place A Console Table
A console table placed on a bare wall is better than leaving it as is. You can also use it for placing your keys, bags, or picture frames to make your bedroom, living room, or entryway wall more appealing.
Depending on where the console table will be, you can add a planter, mirror, ornate lantern, or art frame that you or your guests can enjoy seeing.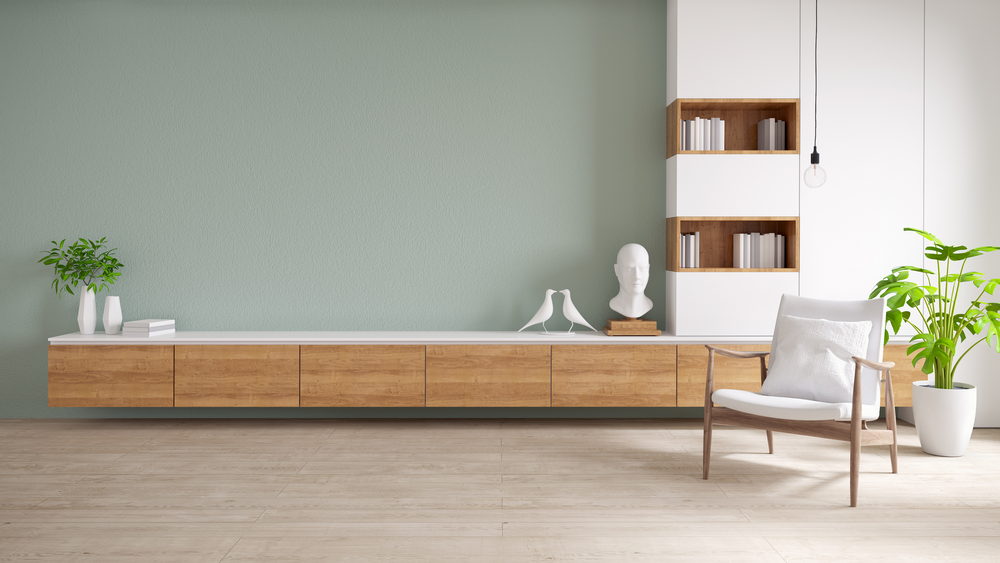 5. Add Character
When adding character to your wall, you can use different art pieces or things you can find at home. It includes bowls, mugs, plates, or painting a mural on the wall. No matter what you choose as the decor, it'll look better if you have a theme to follow.
If you don't have a design in mind, you can look at Pinterest for inspiration. You can choose those with a simple color palette or shapes. Or go for a more complicated one if you're artistic.
You can also create shapes with China bowls or plates since these have designs already. Go for a motif and mount them on the wall according to the form you want it to portray. Remember that you're not aiming for perfect shape in this. That's because the more textured the design is, the more character it creates.
6. Add Shelving
Another unique wall makeover idea is to install floating shelves on your wall. By doing this, you can display art pieces or use them for placing your items. A bare wall to your work table can be functional if you have additional storage space, such as shelves. You can put your work paraphernalia like your documents or office supplies on them.
Instead of buying a bookshelf, why not place your book collection on the floating shelves? Not only will it give some character, but it can also be where you can put your coffee table books. You may also add floating shelves on your kitchen wall where you can stack your recipe books or other kitchen stuff. Moreover, you can display your photos here, similar to a wall gallery. But instead of mounting them on the wall, they're resting on the floating shelves.
You can also display your collection of toys, characters, or statement pieces. Line them on the floating shelves so your guests can also appreciate them. Arrange them without overcrowding the shelves to make them more attractive.
Conclusion
Don't keep your walls bare. Use them to add an accent or vibe to your space. Depending on your preference, you can choose from plants to framed photos to floating shelves. Whatever your choice is, it'll surely be worth it than staring at blank walls.