For geeks, there are many ways to profess their loyalty and love for various designs, and one really creative yet spectacular way is through can sculpture. The whole point of this is to use various canned goods to build cool looking sculptures. There are lots of amazing can sculptures outside, and today we will narrow down our topics and only present you some interesting Geek Inspired Can Sculptures. You will find super Mario, Pacman, R2D2, wall-E, Mr. Potato and etc., and they all come to life in cans. Woo… what kind of amazing work!
Simpsons [link]
---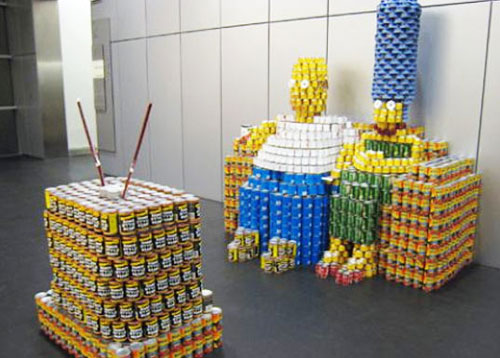 Stewie [link]
---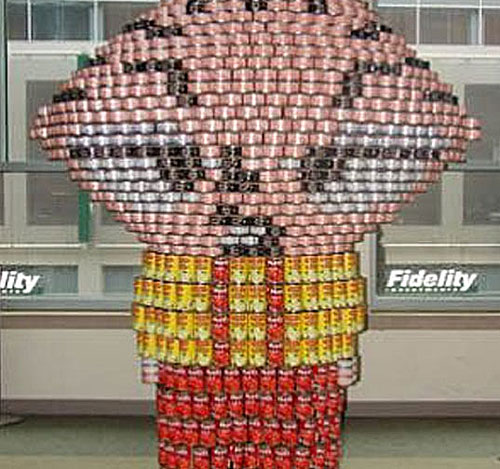 M&Mx [link]
---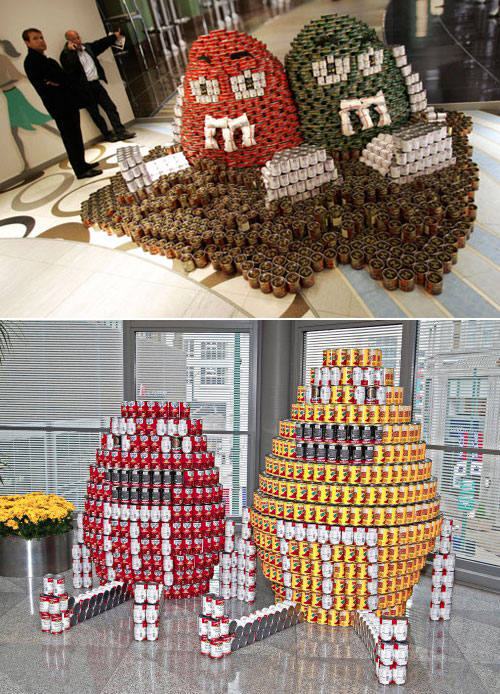 Kingkong [link]
---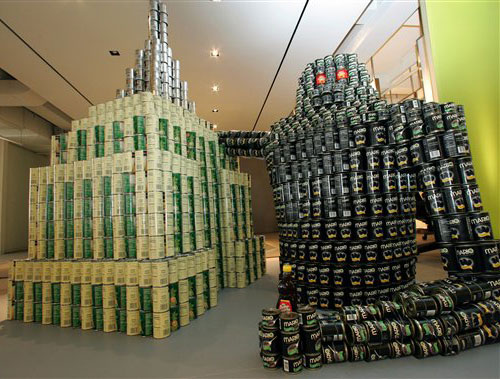 Super Mario Cans [link], [link], [link]
---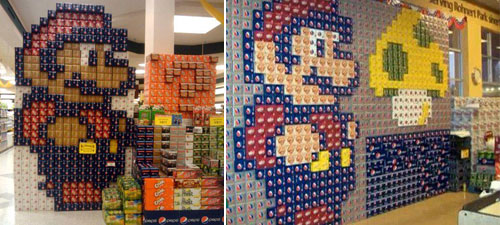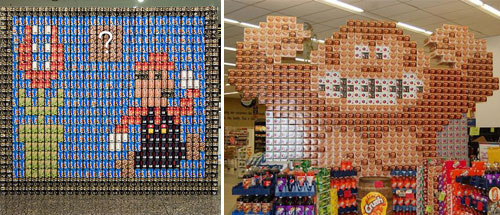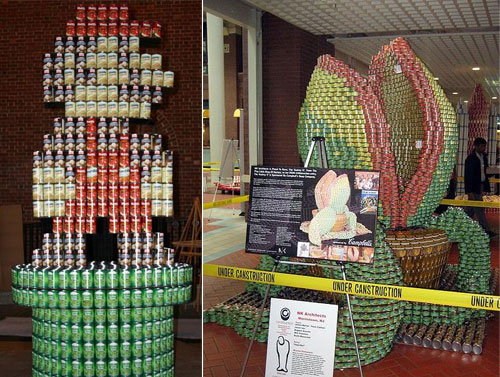 Pacman with can [link]
---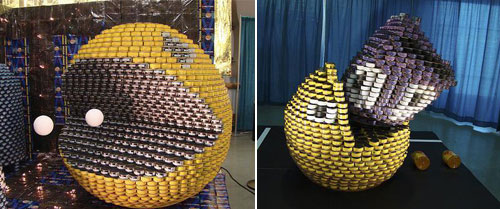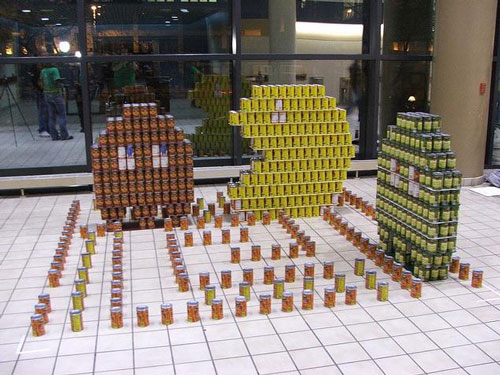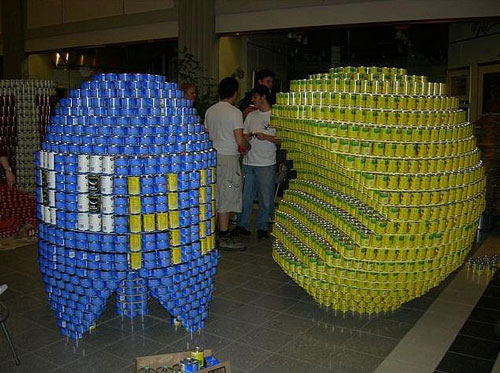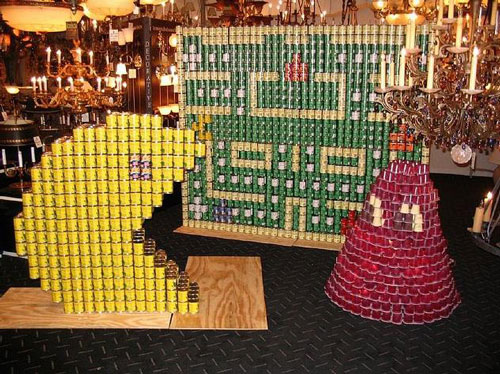 Transformer in can [link]
---
The fearless leader of the Auto-bots comes in its own special canned art, which shows how a Geek can really Transform many cans into spectacular designs.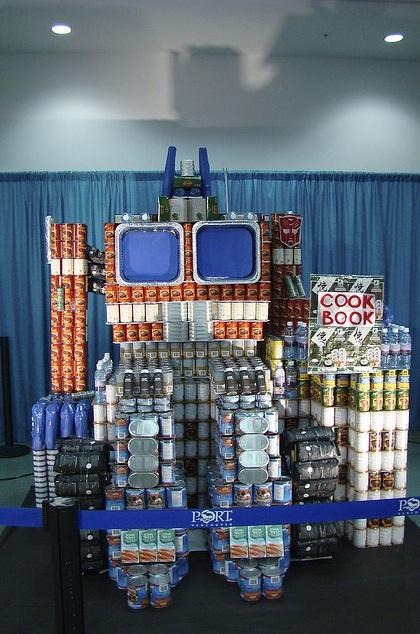 R2D2 and Canned Kenny [link], [link]
---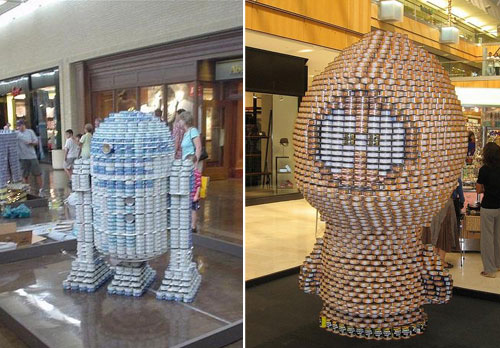 Wall-E [link], [link]
---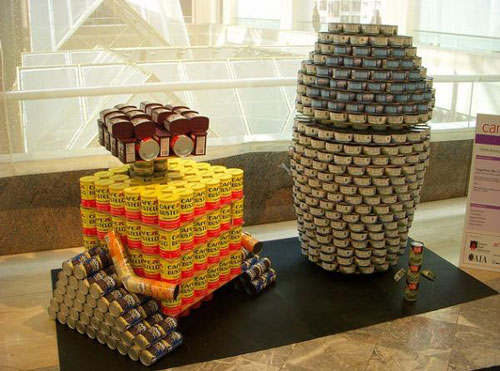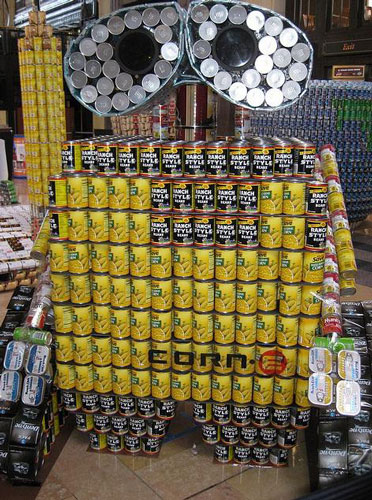 Mr. Potato Head [link], [link]
---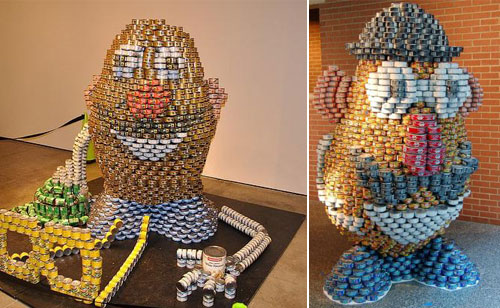 Toy Story Alien [link]
---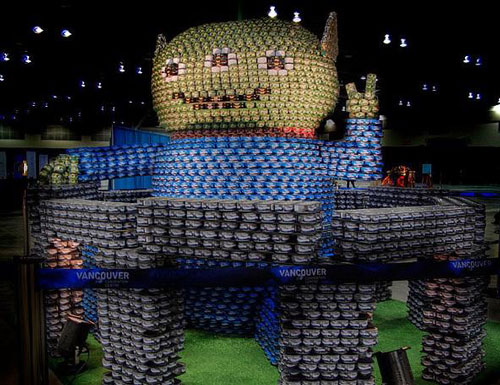 Rosie
---
Jetsons fans would love to see Rosie get her own spot in this collection, and with such art, she deserves a spot.
Snoopy [link]
---