Portraits made by Junk
We produce lots of junk everyday, such as: wrapping, empty lipstick tube, broken mobile, worn wire…etc., Most of us just simply throw that into garbage bin. While the man in this blog, the mosaic portrait artist Jason Mecier, he just made use of those things and other inexpensive craft material like button, wasted keys and old home decorations to make portrait for celebrities.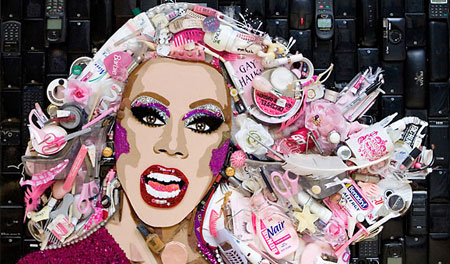 RuPaul
His artwork may fool people, however, there is no fooling about his artwork: No gimmicks, No trick shots, No studio touch-up. They are one kind of hand-crafted mosaics. I can imagine how much effort and painstaking care needed to create those portraits.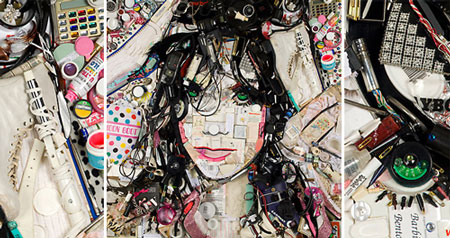 Barbi Benton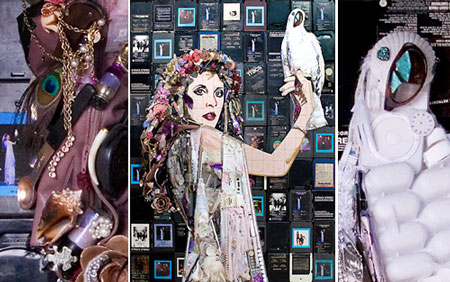 Stevie Nicks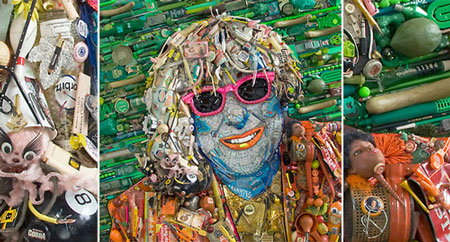 Allee Willis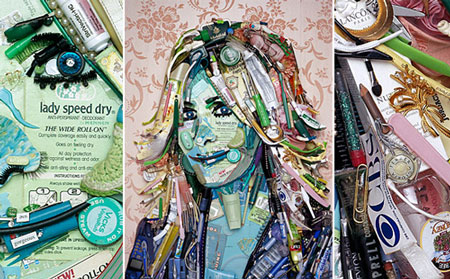 Joan Van Ark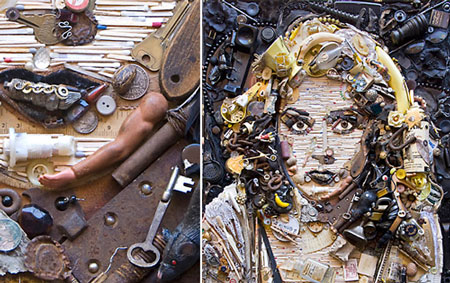 Fay Wray
Moreover, Jason Mecier also created lots of impressive work made by beans, noodles, yarn…. click here to check his website for more pictures. (His website is not that organized for me…. just got lost at beginning. But there are surprise everywhere. ;)
Here are two more portraits Jason made by Candy… (Sweet)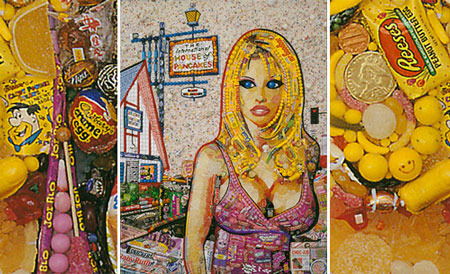 Pamela Anderson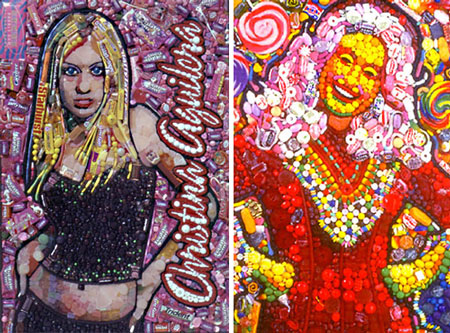 Christina Aguilera & Dolly Parton