Due to the nature of food, I always think Sashimi can easily achieve beautiful plating with simple food arrangement. As a sushi lover, I have been to many Japanese restaurants. No matter how elegant the plating looks like, it never stops me eating the fish. However, I might hesitate if my order is presented in mikyoui0's way.
It all starts because culinary artist mikyoui0 wants to teach his son how to prepare food and fill love into the work. He decided to think out of the box and turn the learning process into a fun activity by making art out of food. The artist taught his son how to slice and prepare sashimi and the whole learning process became a fun activity where he was able to make amazing creatures and form excellent art pieces.
God Of Fire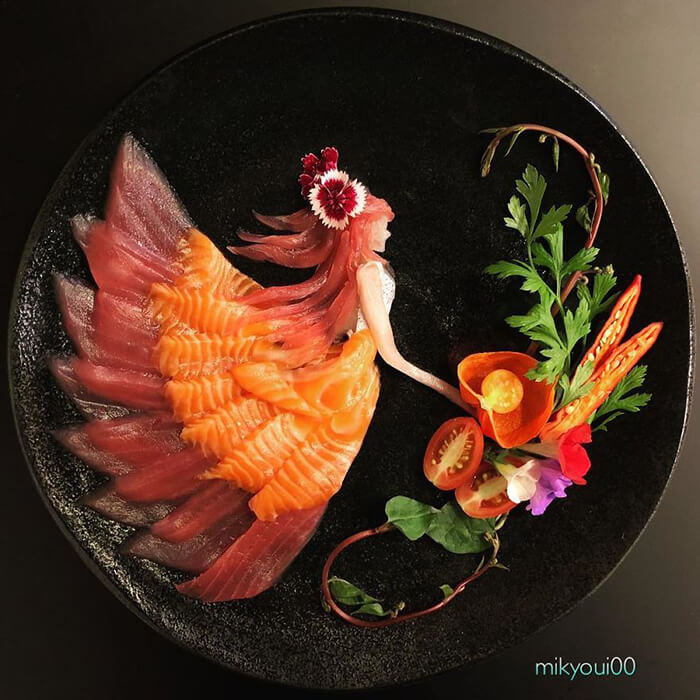 Tangled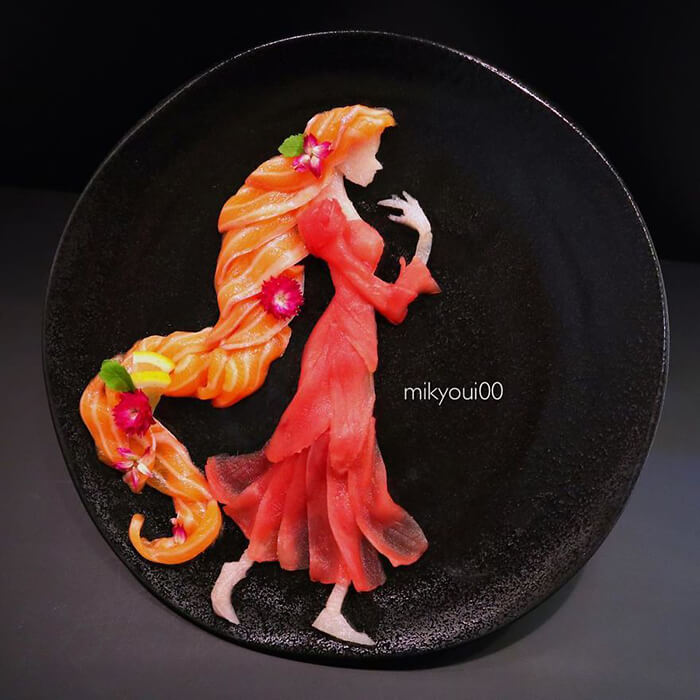 Swinging In The Wind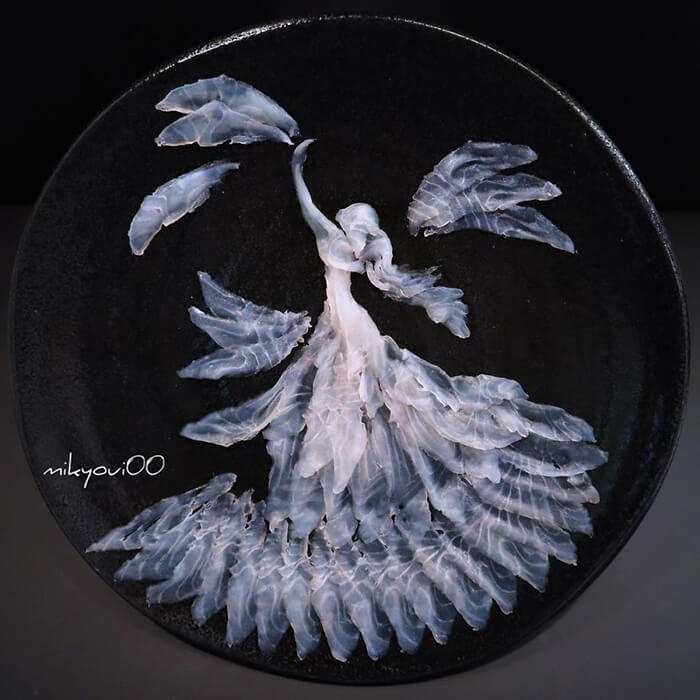 White Crane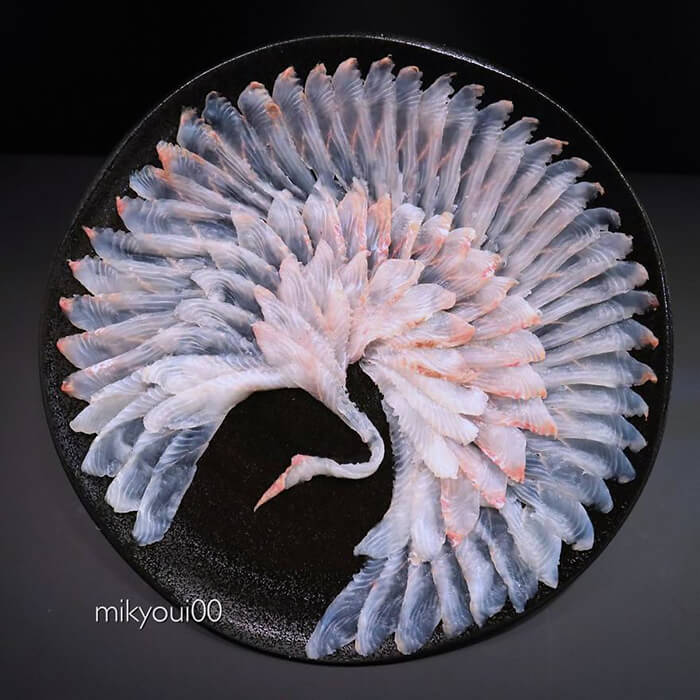 Wedding Night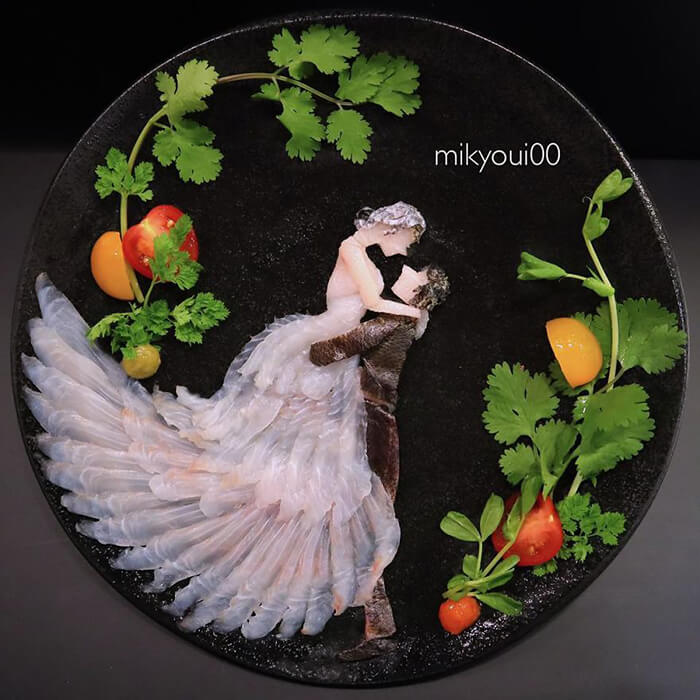 Forest Spirit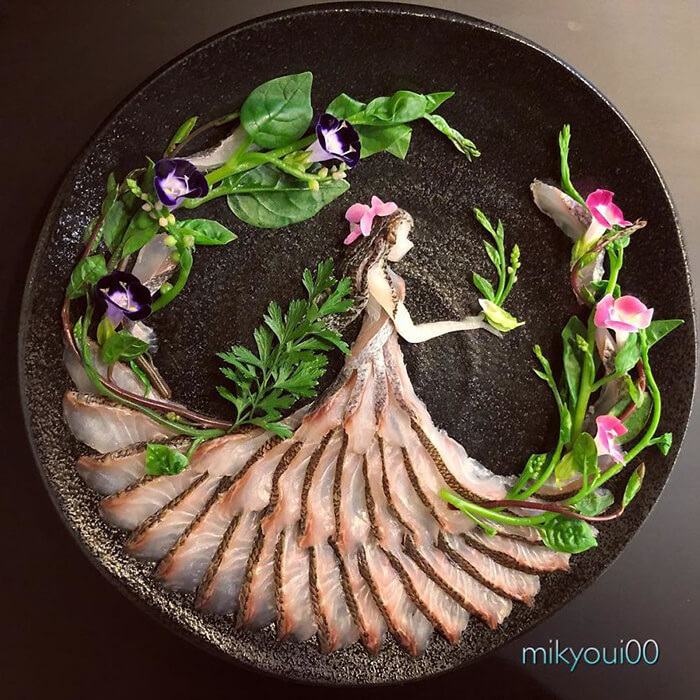 Using various kinds of fish and other edible ingredients, mikyoui0 made many incredible sashimi creatures/paintings. His artwork is very diverse – from various animated characters to mesmerizing cranes. Most of these scenes have feminine touch and will be loved by women and girls. Take a look at below fascinating eadible art, and tell us which is your favorite one?
Alraune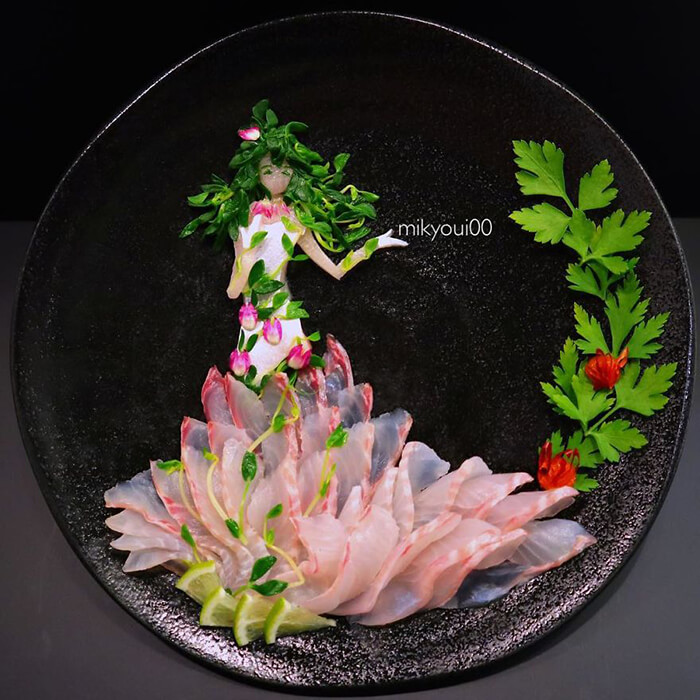 Snow Queen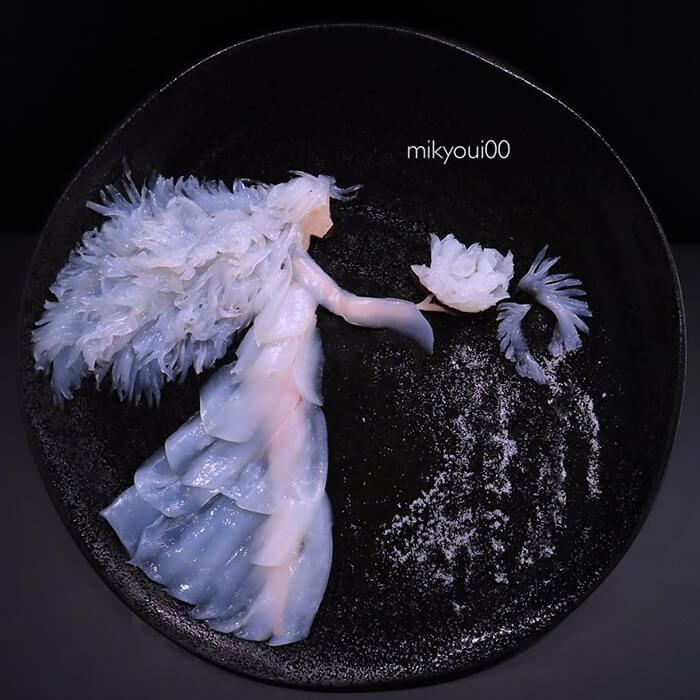 Samurai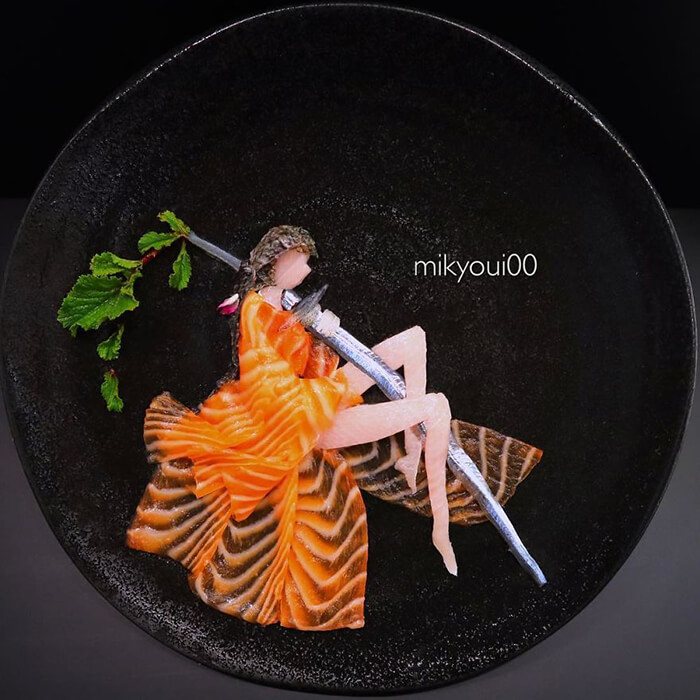 Betta Fish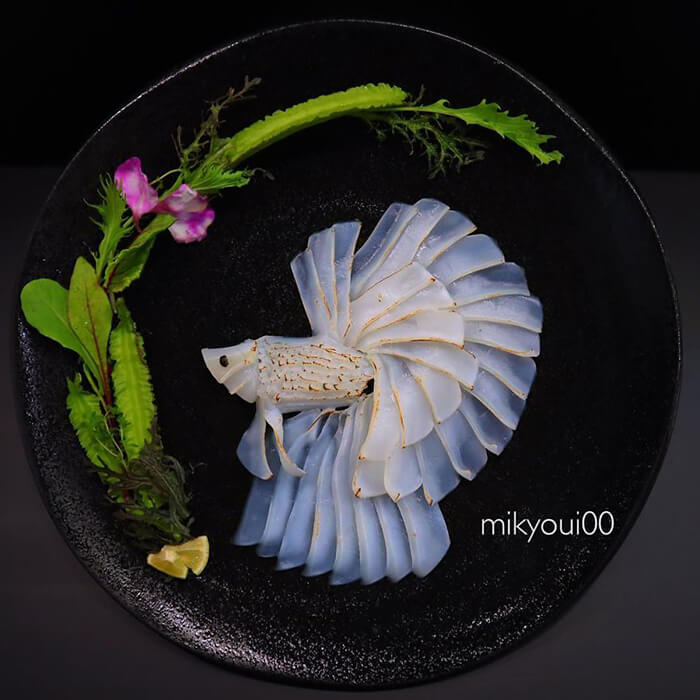 Sword Dance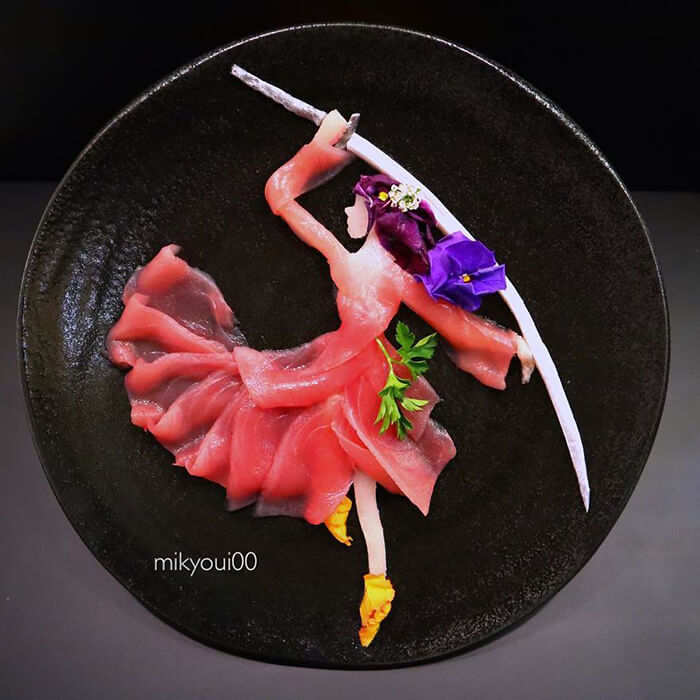 Lady In The Wind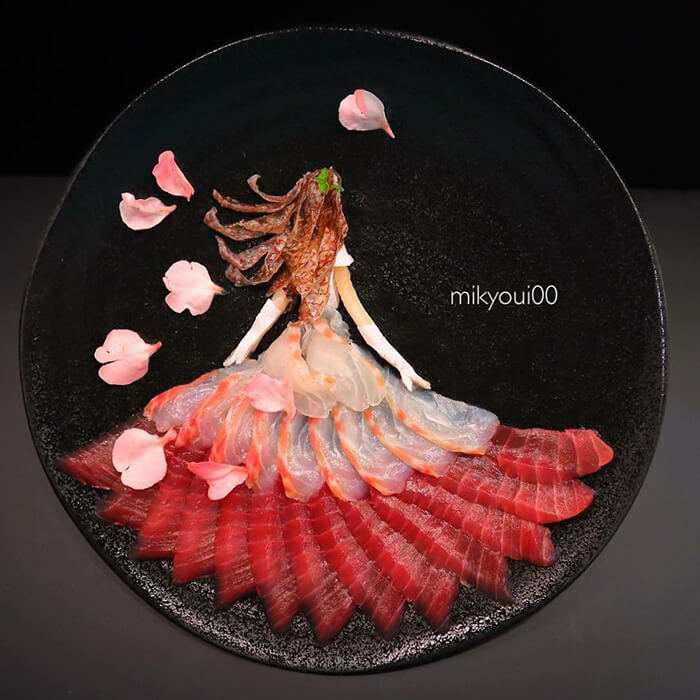 Unicorn And His Owner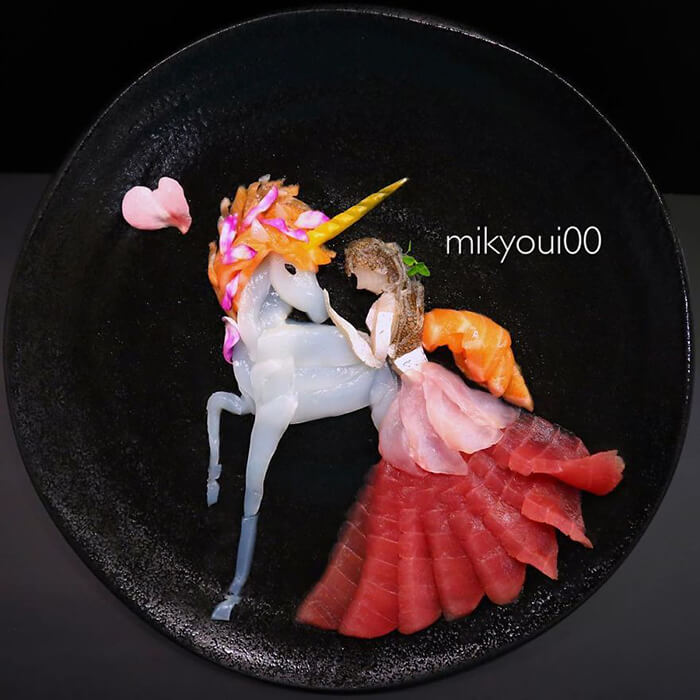 Lady In The Garden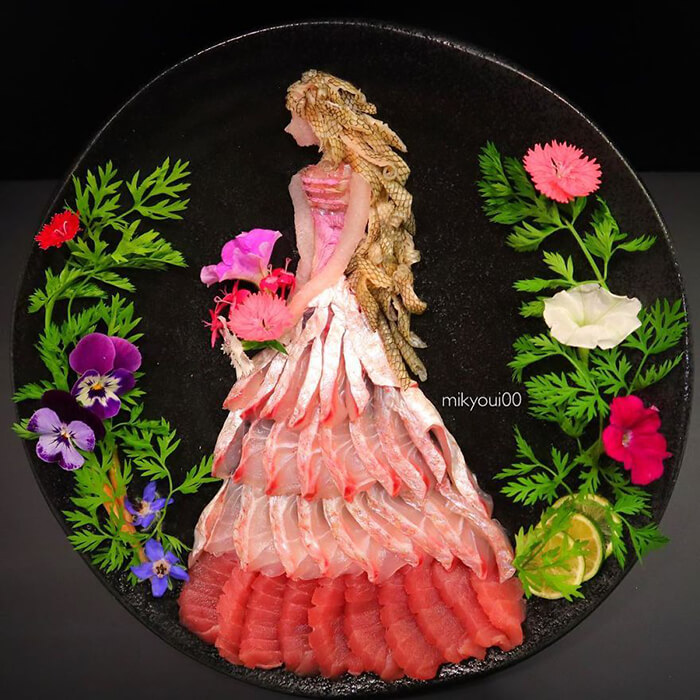 Chinese Dragon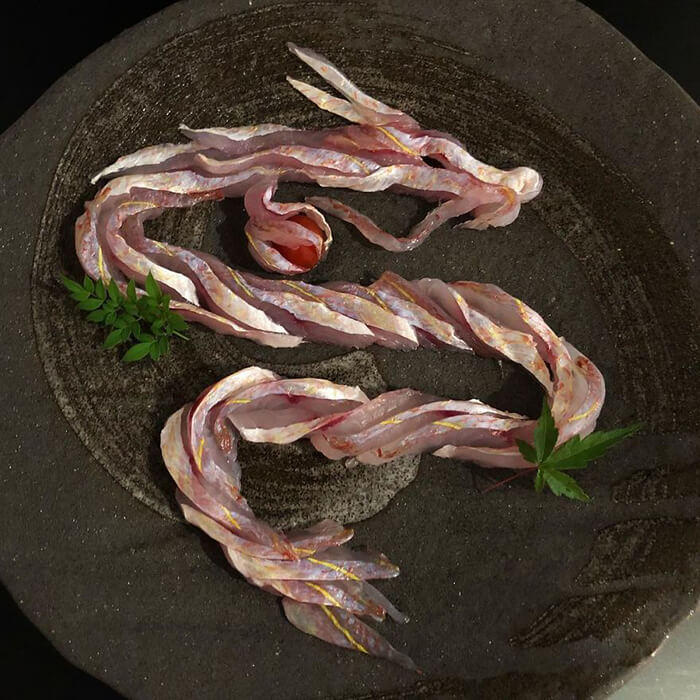 Finally Spring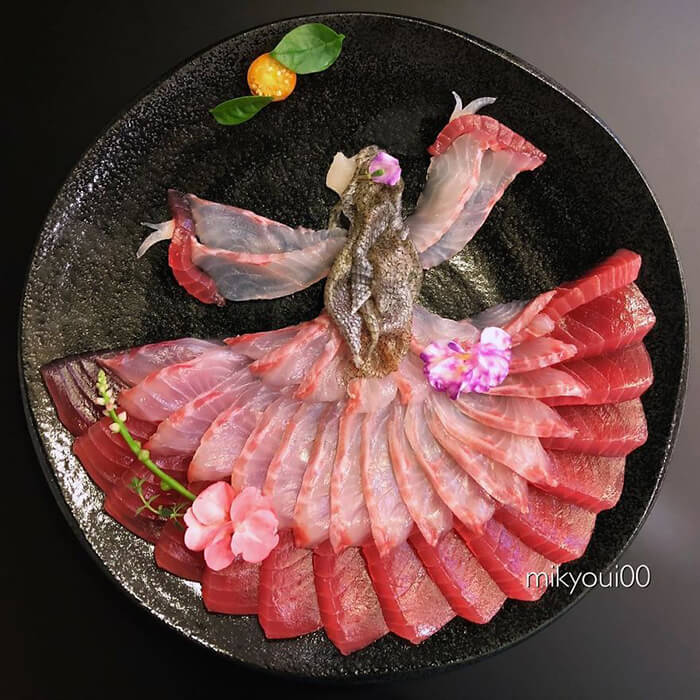 Shining Angel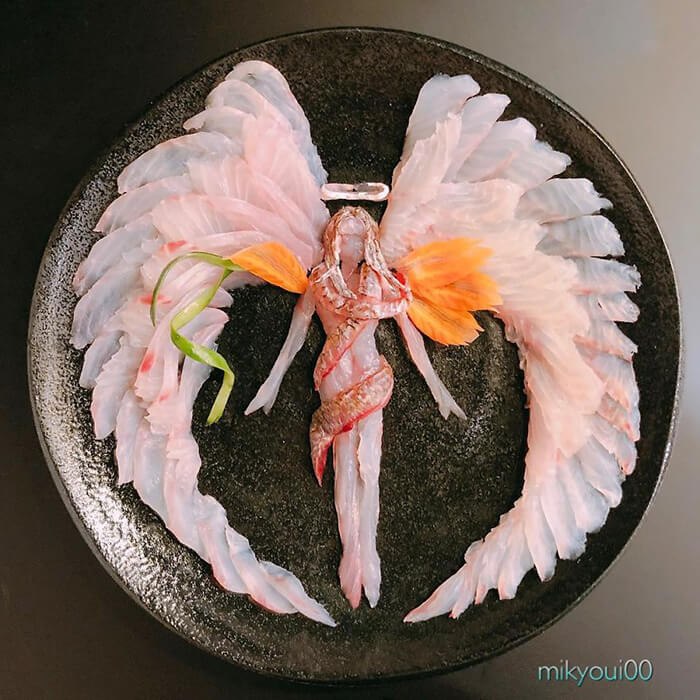 Squid Angel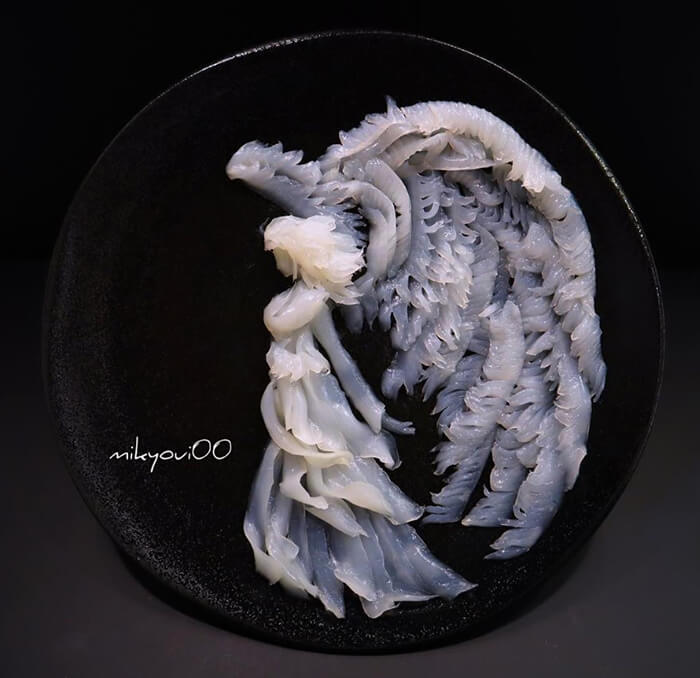 Hummingbird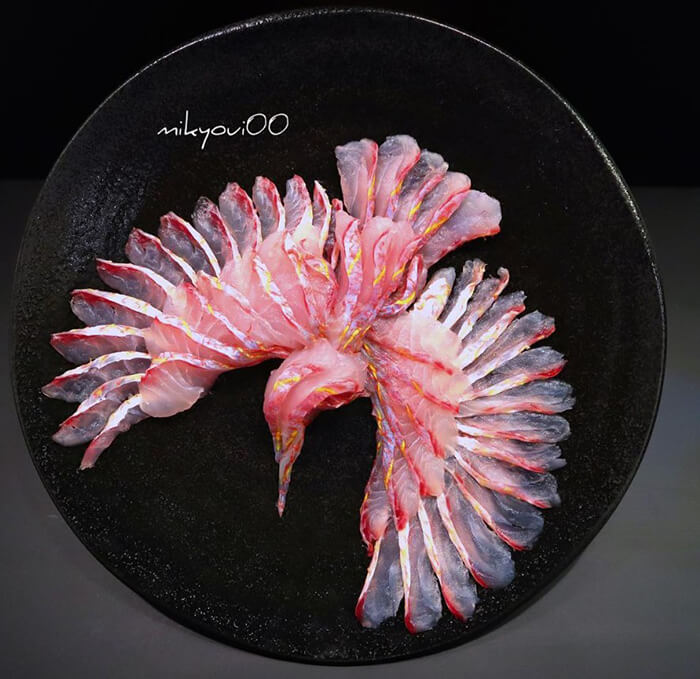 Mermaid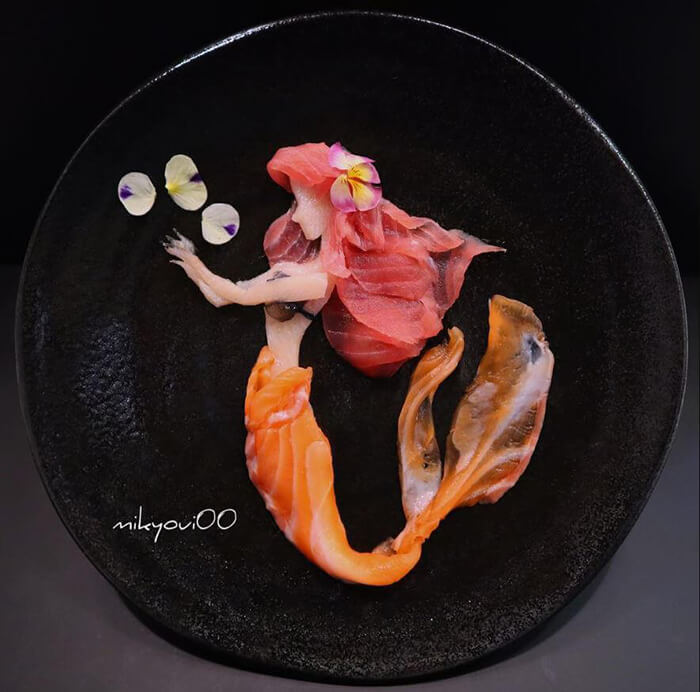 Crane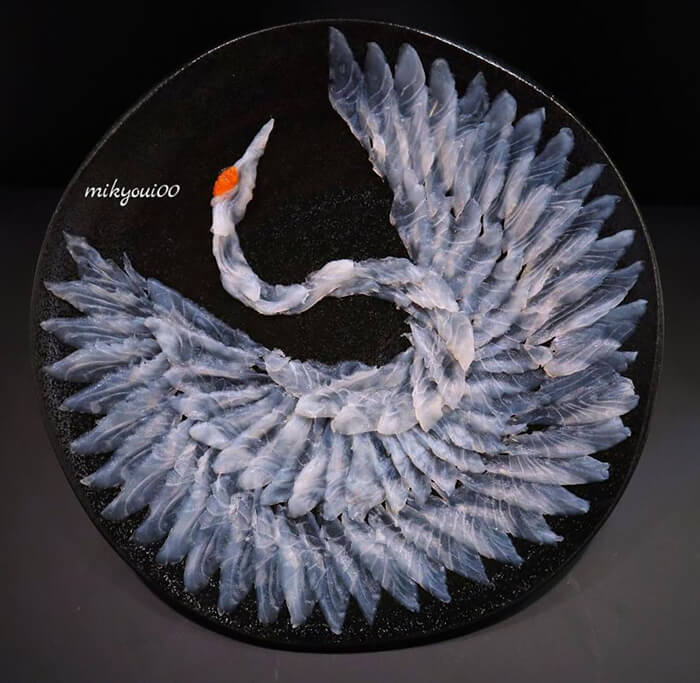 Flower Fairy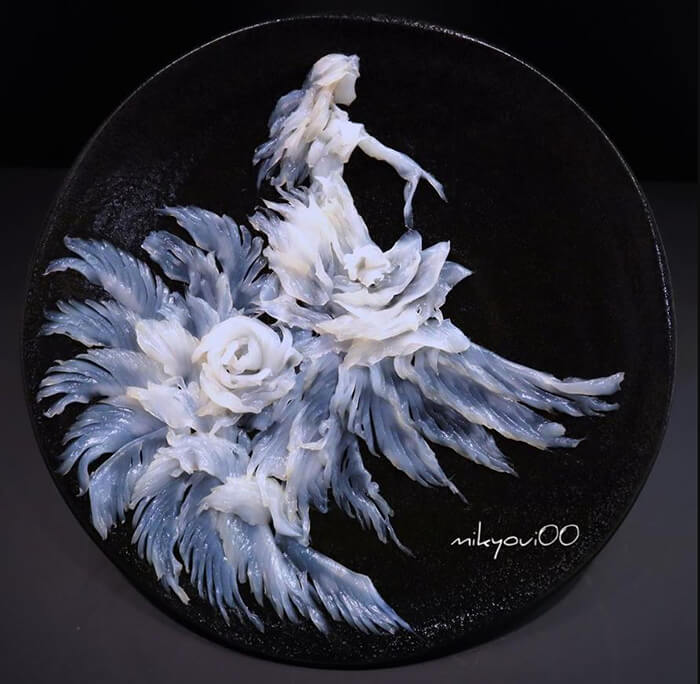 Modern Girl