If you've been keeping up with interior design trends within the last few years, you've probably noticed a trend toward minimalism, or spaces that exude an edgy, sophisticated vibe. And though most interiors in recent years have been trending this way, many homeowners still enjoy a more traditional appeal.
Brown molding, wood paneling, and gold-black patterned wallpaper may remind you of homes designed during the '70s or '80s, but don't worry, you don't have to put on your bell bottoms or tease your bangs to design your home's interior in a traditional style.
When it comes to incorporating a quaint, traditional design into your home, it's going to be furniture, artwork, and the color palette you choose which will allow this type of design to thrive and breathe life into your space.
If you've been looking to incorporate a more traditional interior theme into your space, the following will explore a few ideas for you to consider.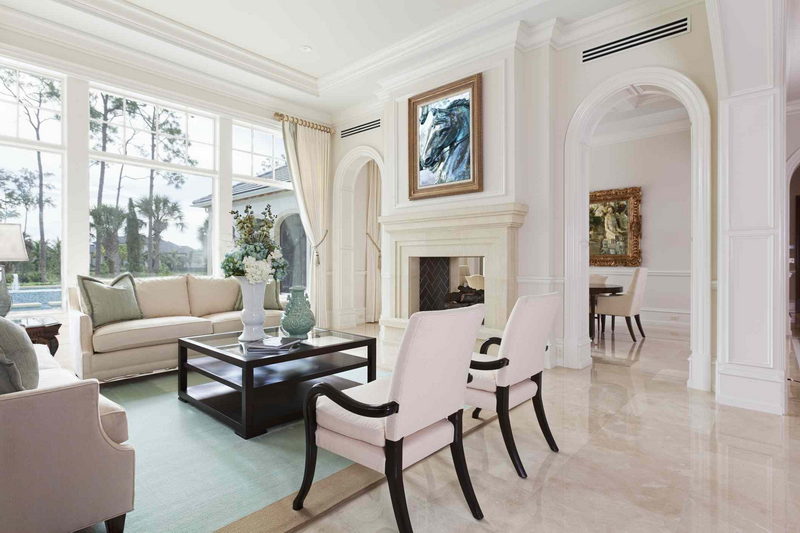 Traditional Furniture
Beyond the obvious choices for furniture today that you can find in any major department store, if you want to bring in a truly authentic and traditional vibe, you're going to want to avoid any pre-fabricated furniture which can be found in thousands of homes across the country.
For example, up until the mid-20th century, many people built their own furniture or paid a craftsman to custom-build furniture. And today, handcrafted furniture that is custom built to suit your needs is not only going to be unique, but it's also going to last much longer than any mass-produced items you'll find today. And such items to consider are Amish-style furniture.
Traditional designs are numerous, but instead of buying mass-marketed goods which are made out of subpar materials, spending a little extra on craftsmanship is a much better way to spend your hard-earned money. In addition, you'll also have furniture unique to your home that nobody else has.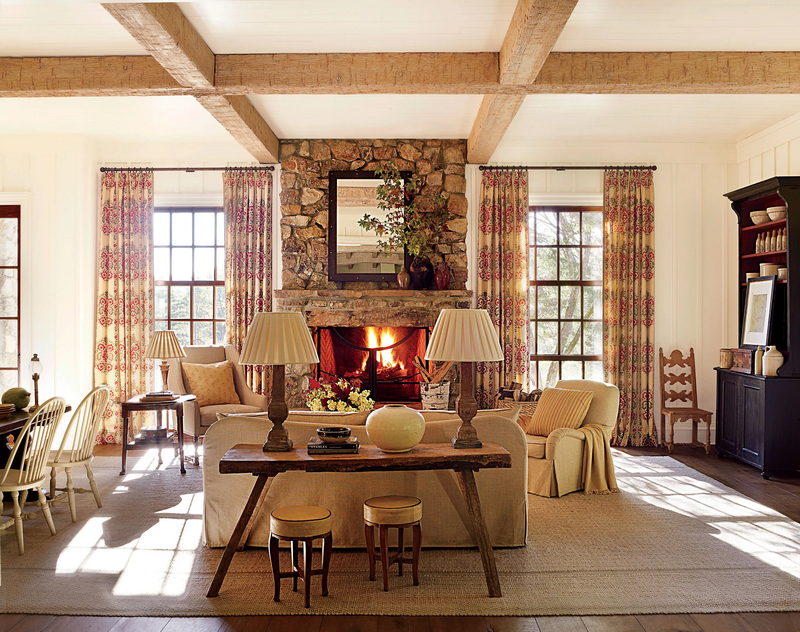 Incorporating Natural Elements
Perhaps one of the most fundamental parts of a traditional interior design theme is the natural elements that you can incorporate. And these can come in many forms.
A few ways you can incorporate natural elements into your interior design are as follows:
Plants
Mirrors
Natural wood furniture
Hemp tapestries
Burlap accents
Earth tone palettes
Jute rugs
Natural elements give off a traditional vibe, but you don't want to overdo this type of design element otherwise your space may begin to exude a more Bohemian expression. However, if this is something you're comfortable with, feel free to explore a few themes.
Additionally, the placement of your natural elements also helps to truly define an elegance that is only found in traditionally designed interiors. For example, placing floor plants across from furniture with right angles, or hanging a tapestry at a focal point can give your space breathing room while still hanging onto that timeless traditional quality that you're attempting to incorporate.
Artwork and Accents
Traditionally speaking, the artwork, colors, and accent pieces within your home are going to be the elements that give off that traditional quality you'll love. And this is why you need to be very choosy when it comes to what type of art and accents you incorporate into your space.
For example, in most traditional homes, there are one or two main focal points for a living area. And these are usually near the hearth, or over a large sofa. Within these spaces, you may consider large floral paintings or generational family photos as these are two common elements found in most traditional interiors.
When looking for accent pieces, brass or bronze pieces often blend well in traditional designs. And if you're looking to add a bit of class, perhaps having a large marble, porcelain, or plaster bust in Greek or Roman sculpture style as an interior focal point may offer a timeless quality to your design theme.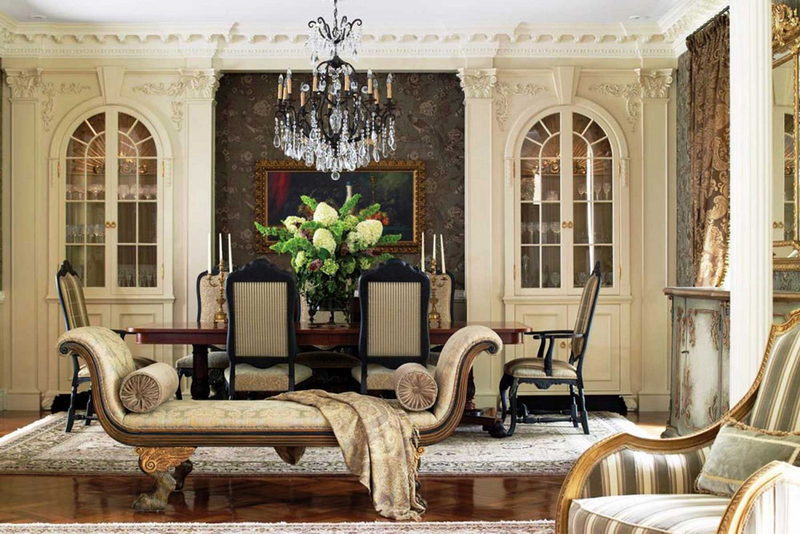 Above all, the color scheme within a traditional home is also going to include muted colors or a range of whites and off-white blends. You'll also want to stick with a dark wood theme if adhering to a traditional model as raw or unfinished wood will likely give off a more rustic vibe.
While many people may prefer a futuristic, minimalist theme, many still prefer the warmth and coziness of a traditional interior design theme. And the great part about traditional interiors is that you can create this feeling and make it your own through old-fashioned antique shopping, custom-built furniture, and incorporating wholesome artistic qualities