Quartet is the latest innovation in furniture design that combines both form and functionality in a unique and practical way. It's a side table that can transform into four stools, making it a versatile addition to any living space.
Made from high-quality materials, Quartet is not only durable but also aesthetically pleasing. Its minimalist design ensures that it fits perfectly with any home decor style. Its cleverly designed modular construction makes it easy to assemble and disassemble, allowing for easy storage when not in use.
The Quartet side table is perfect for those who are short on space but don't want to compromise on style. With its versatile design, it can be used as a side table, coffee table, or extra seating for guests.
Transforming the Quartet from a side table to four stools is a breeze. Simply lift the top off the table, and the four stools will fold out effortlessly. The stools are designed with comfort in mind, with a padded seat and backrest for maximum comfort.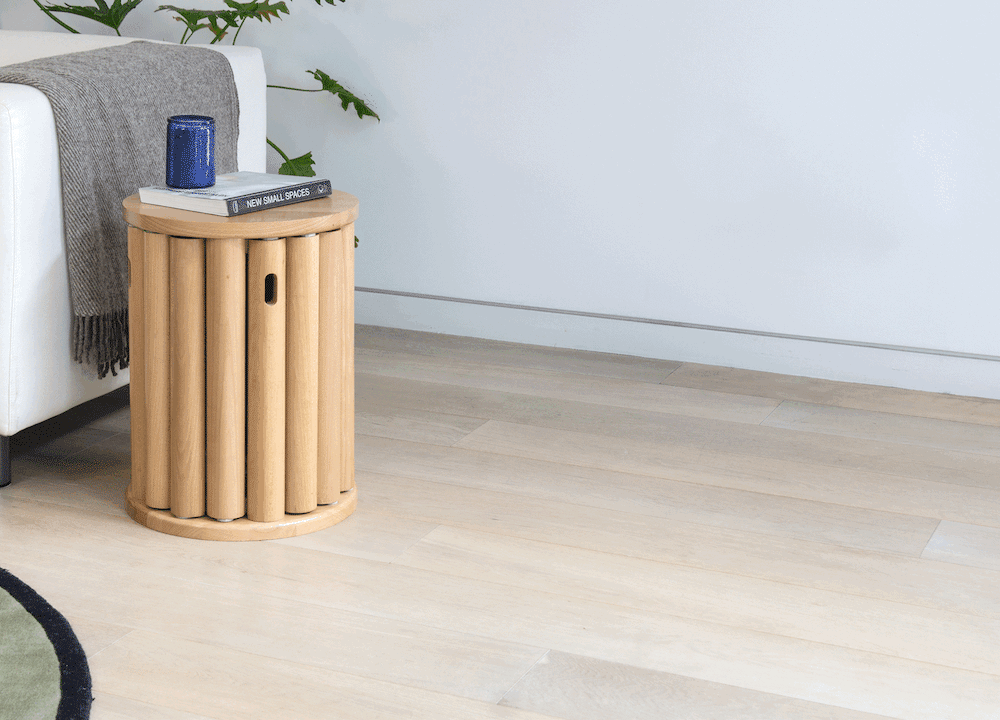 The Quartet is not only practical but also eco-friendly. It's made from sustainably sourced materials, making it an excellent choice for those who are environmentally conscious. It's also easy to clean and maintain, ensuring that it remains a long-lasting addition to any living space.
Whether you're looking for extra seating or a unique piece of furniture, Quartet is the perfect solution. Its versatility, durability, and eco-friendliness make it a great investment for any home. Backed by a successful Kickstarter campaign, Quartet is set to become a must-have item for anyone who appreciates the perfect combination of form and functionality.