Real People Blended into Painting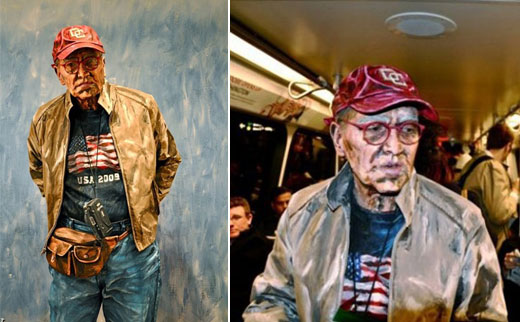 If you ever saw a walking oil painting in the subway, don't be surprised. That is one of those incredible paintings using real people as canvas, created by Alexa Meade, a 23-year-old artist based in Washington, DC.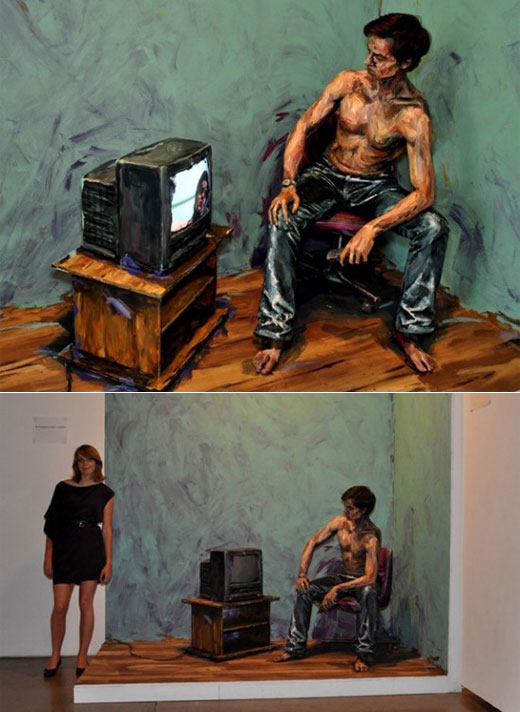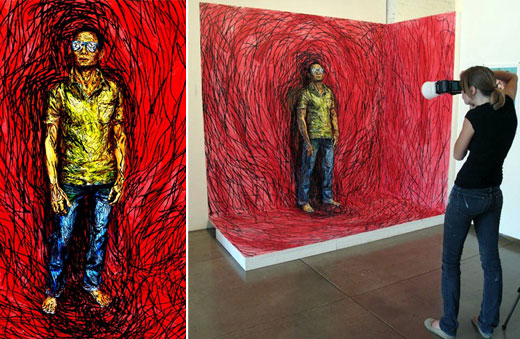 Rather than painting a representational picture on a flat canvas, Meade paints her representational image directly on top of her three-dimensional subjects (real people). The subject and its representation become one and the same. Essentially, her art imitates life on top of life. It is quite fascinating to see how people blend seamlessly with paint.