Finnish Origami artist Juho Könkkölä is well known for his origami art. His creations don't use any cutting nor tearing, and purely rely on folding. Armed with skills, patience and a bit of water, the end result is incredibly amazing.
Könkkölä's first piece in 2021, and perhaps his most striking creation so far, is of a samurai. Besides the sword in the hand, Könkkölä was even able to depict the essence of the traditional armor including the pointed kabuto (helmet) and the scaly haidate (thigh armor). All these facts are impressive and the most impressive things are this incredible samurai was folded from a single sheet of paper!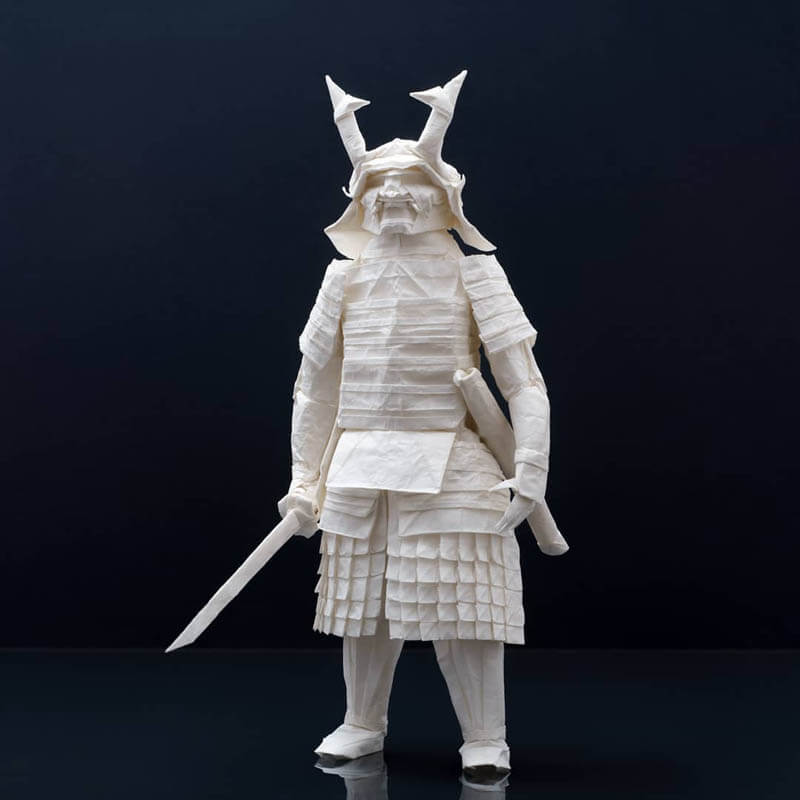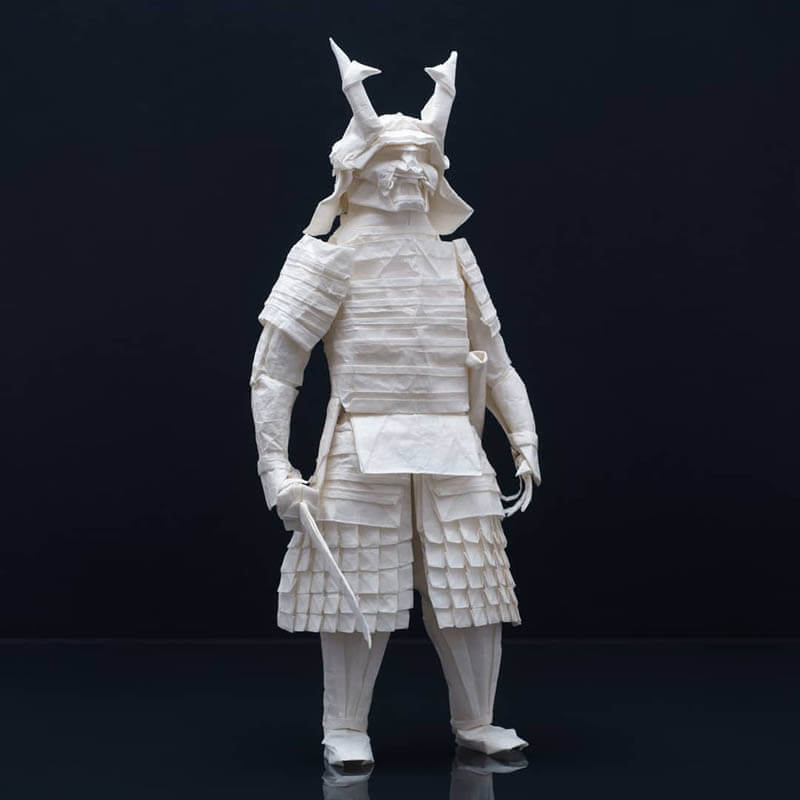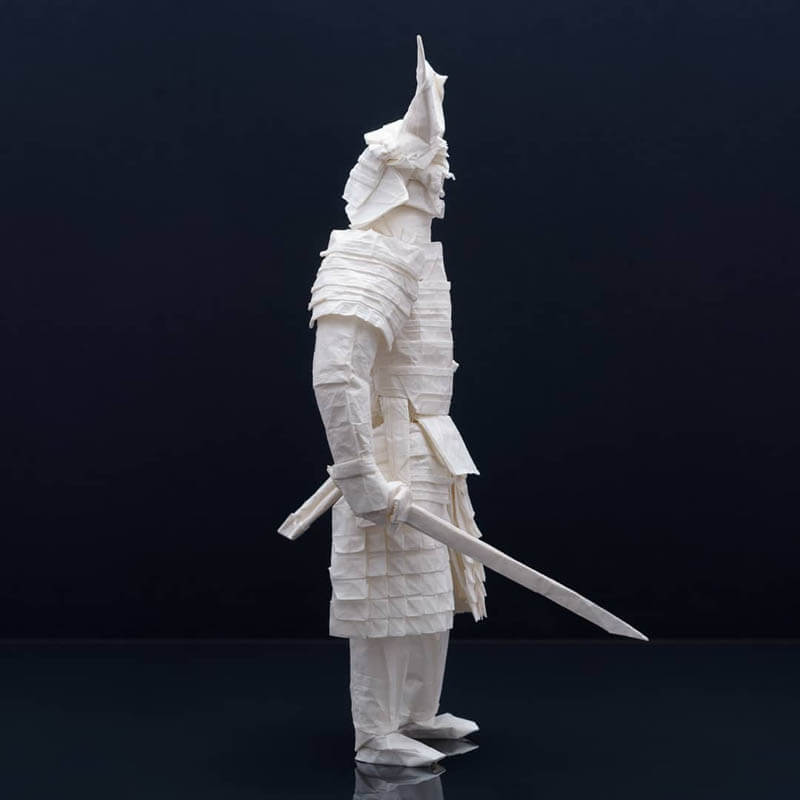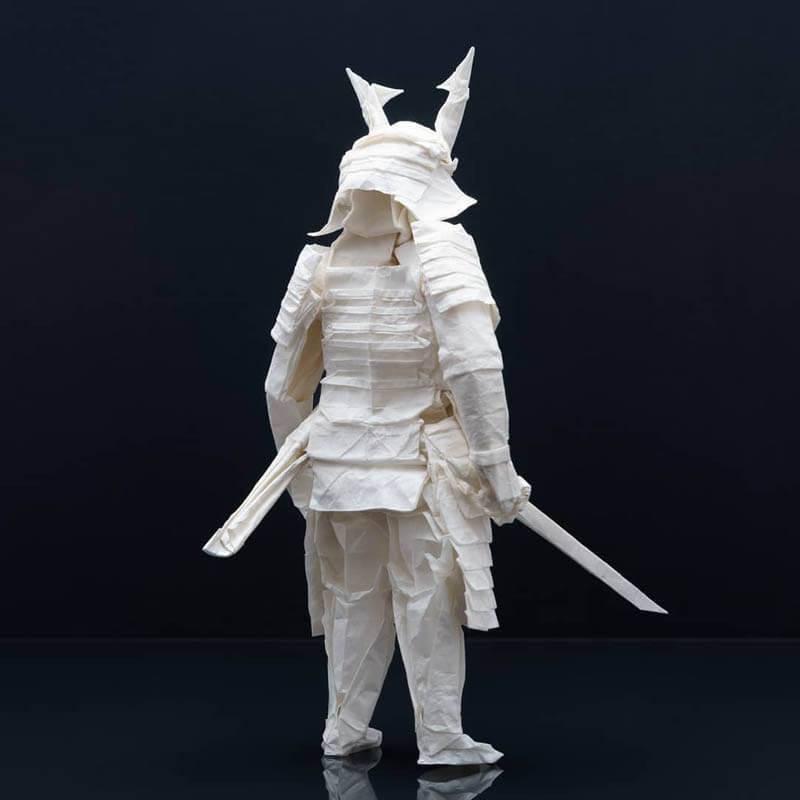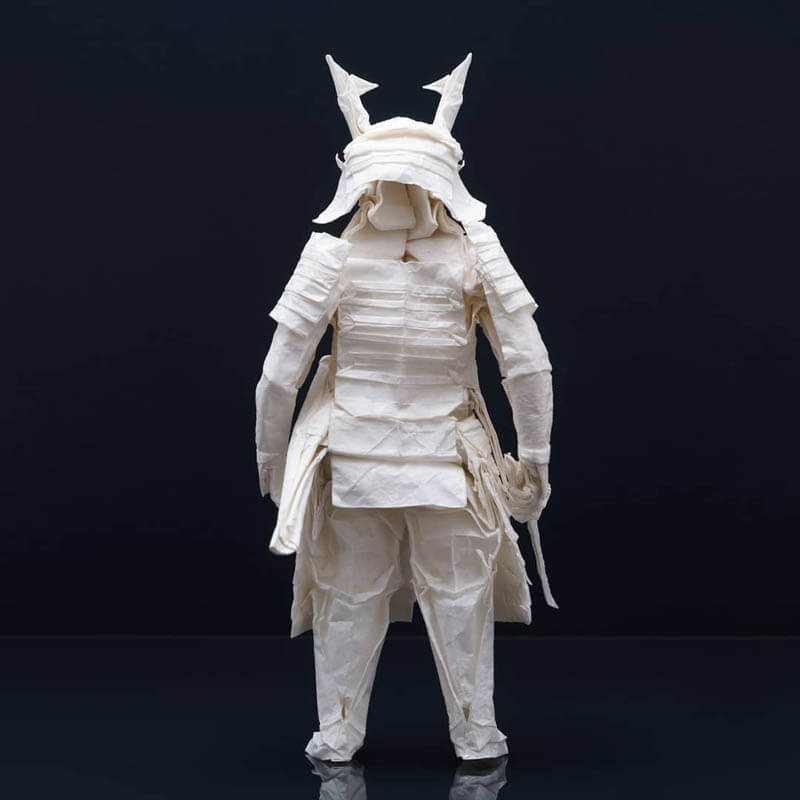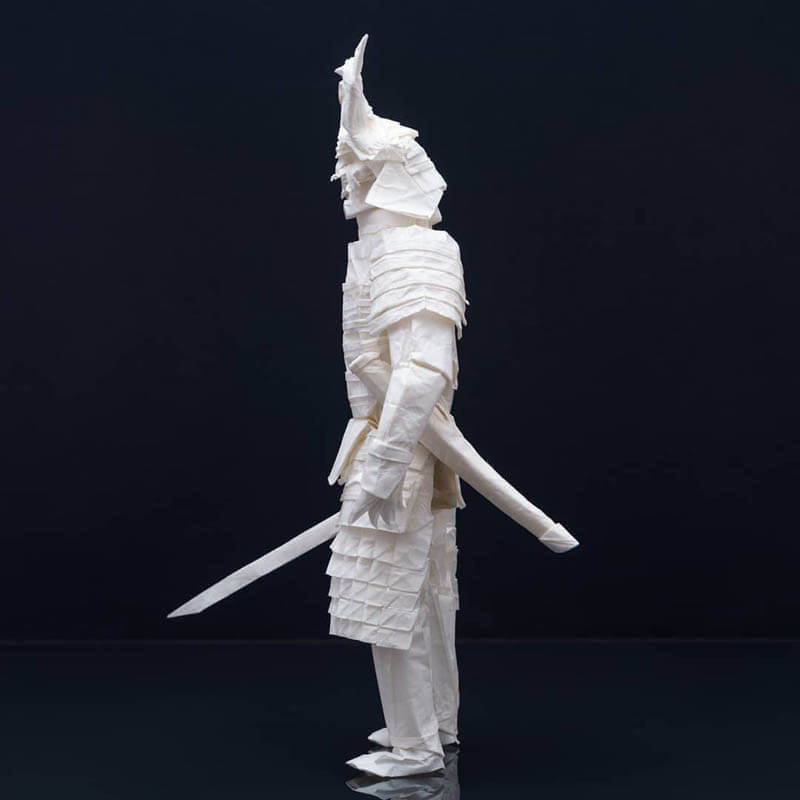 Könkkölä started with a square 95-centimeter (approximately 37.4-inch) sheet of Wenzhou rice paper. Then, he pre-creased the material in order to prepare the sculpture to come together. Scroll down to see the incredible details from front to back.
As Könkkölä mentioned, it took a long 3 month process to design and fold the character! Seriously! Three month! In fact, Könkkölä folded the character four times before folding the final one. In subsequent photos, Könkkölä shares how the samurai started to come together, bit by bit. And you can also watch the video at the bottom to see the process in motion.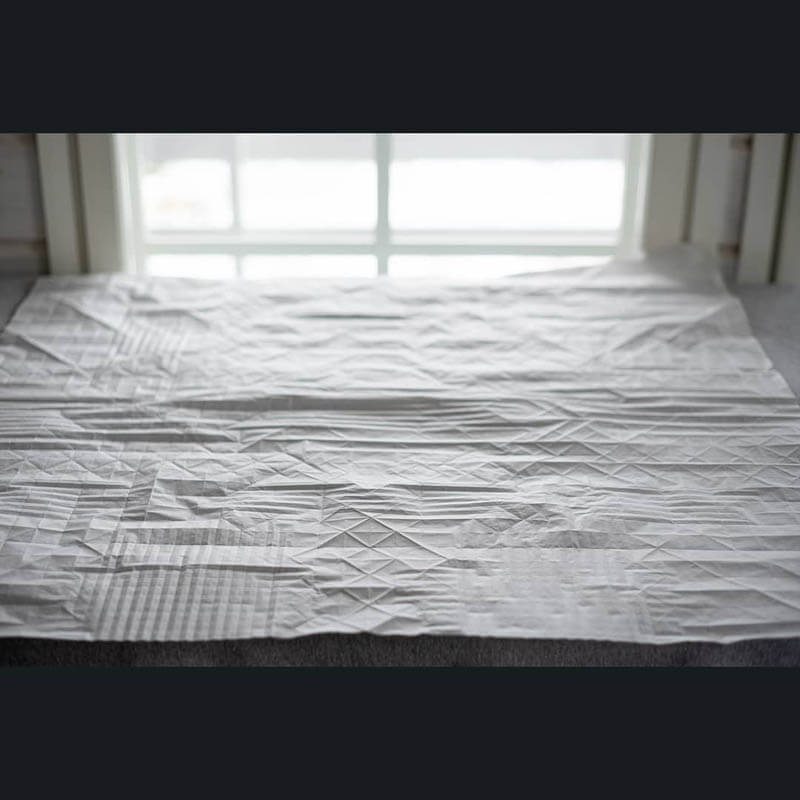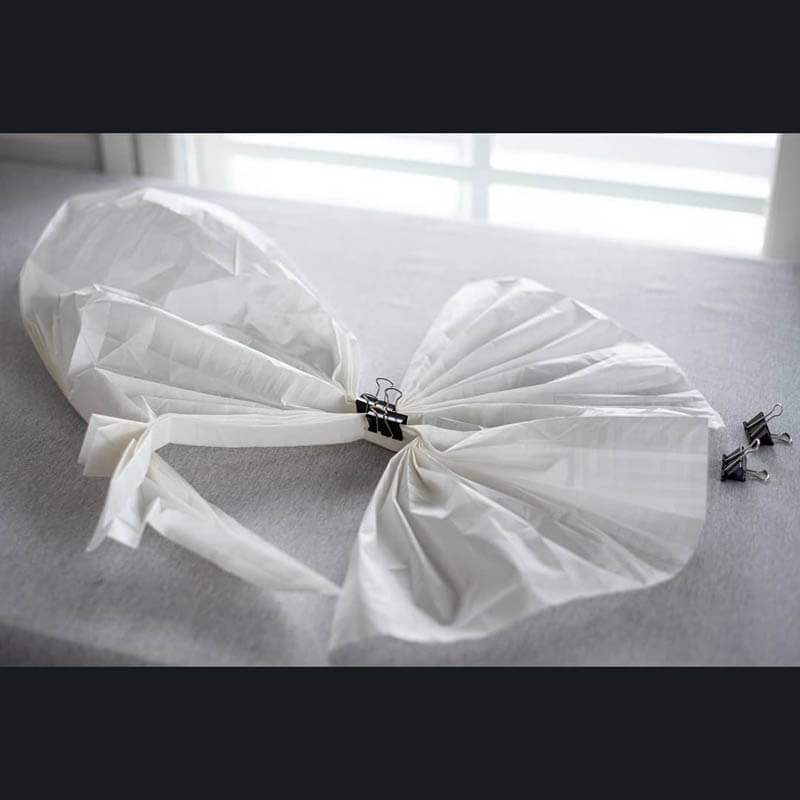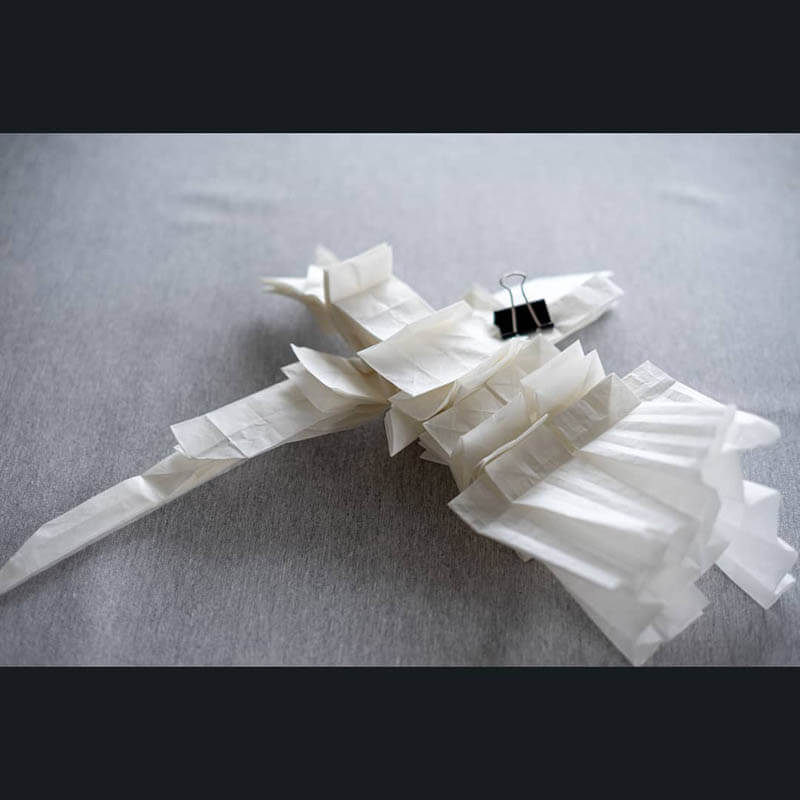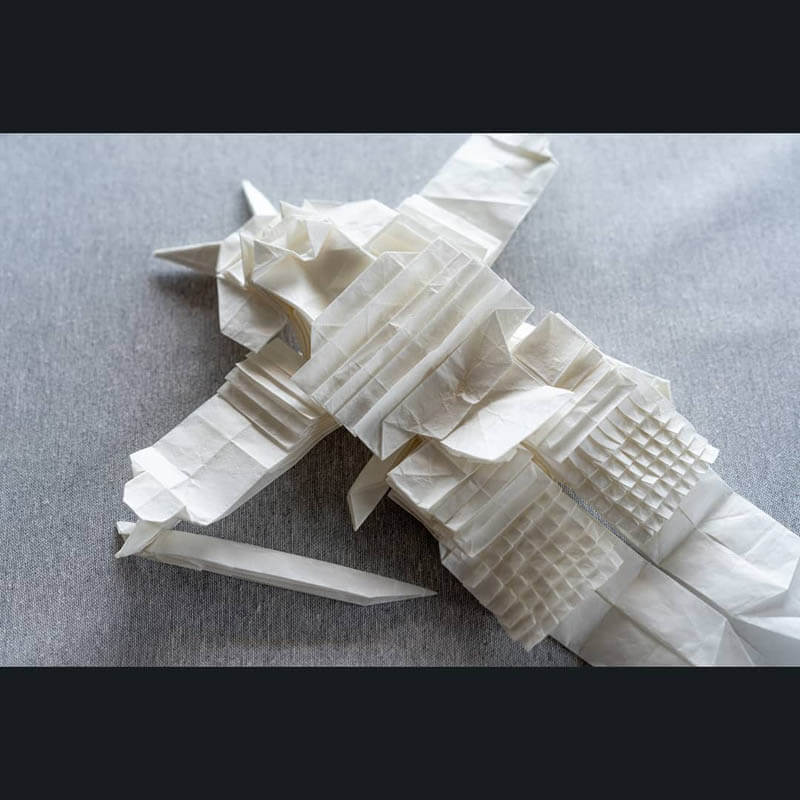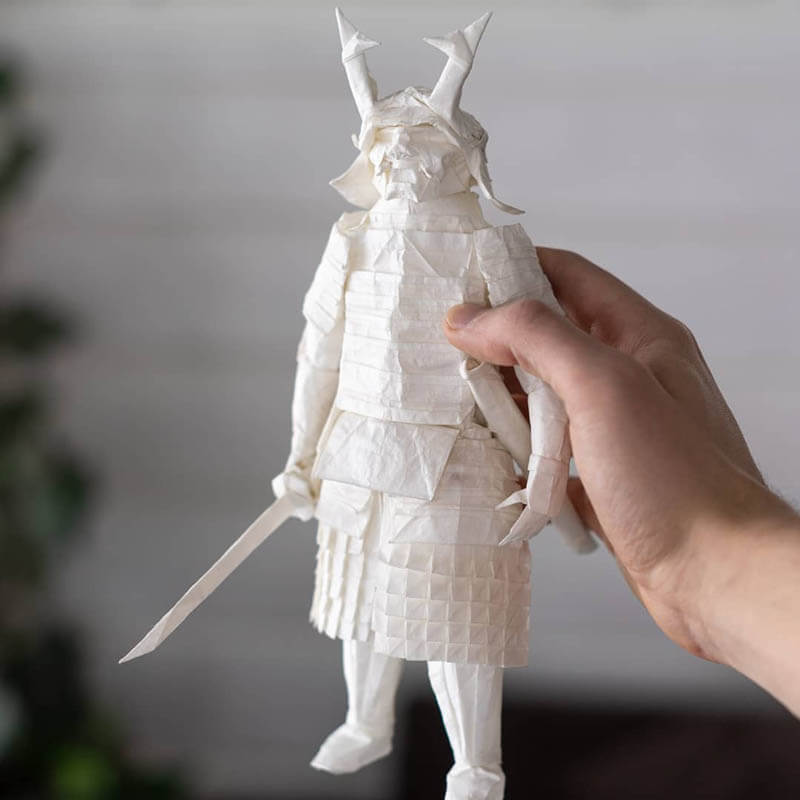 And here are some of the previous work from Könkkölä, and you can find more on Könkkölä's Instagram.