Secret World in the Ring
We have featured many unique nature inspired jewelry design on our site and today we will introduce you another one-of-a-kind ring inspired by our mother nature. They are not normal rings. These are the rings contain secret worlds with them!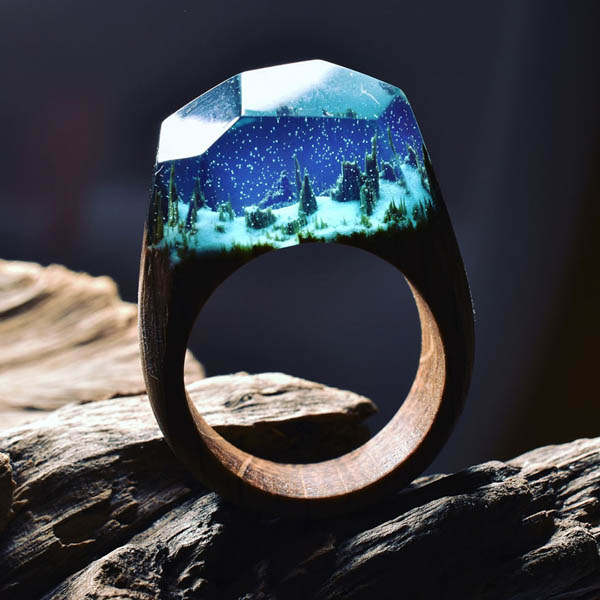 Created by Canadian jewelry maker Secret Wood, they are all handmade using fresh wood, jewelry resin, and beeswax, and no two rings are the same which means that the little world you'll carry on your finger is unique only to you. Waterfall, flower forest or grassland woods, which kind of secret world you want to carry with you?