Visualizer: Denis Svirid
Welcome to this stunning loft adorned with cool blue decor accessories, creating a soothing and inviting atmosphere throughout the space. The pale grey living room is transformed into an oasis of comfort with the addition of plush blue window drapes and throws, which elegantly lift the room's ambiance.
Step into the kitchen diner area, and you'll be captivated by the standout feature – a towering banquette design. A tall tufted backrest extends gracefully, reaching up to a panel of high, shallow shelves displaying a delicate selection of fresh herbs. To enhance the seating, blue throw cushions adorn the bench, adding a touch of vibrancy to the dining space.
As you wander through this loft, you'll find the U-shaped kitchen discreetly hidden behind textured glass, creating an element of privacy while maintaining a sense of openness. The kitchen's suspended shelves showcase hanging plants, stylish crockery, and gleaming wine glasses, infusing the culinary area with a touch of greenery and sophistication. The arrangement of wooden cabinets is beautifully disrupted by a sturdy concrete support column, harmoniously complemented by a sleek grey granite kitchen countertop that perfectly matches the tone of the bare concrete.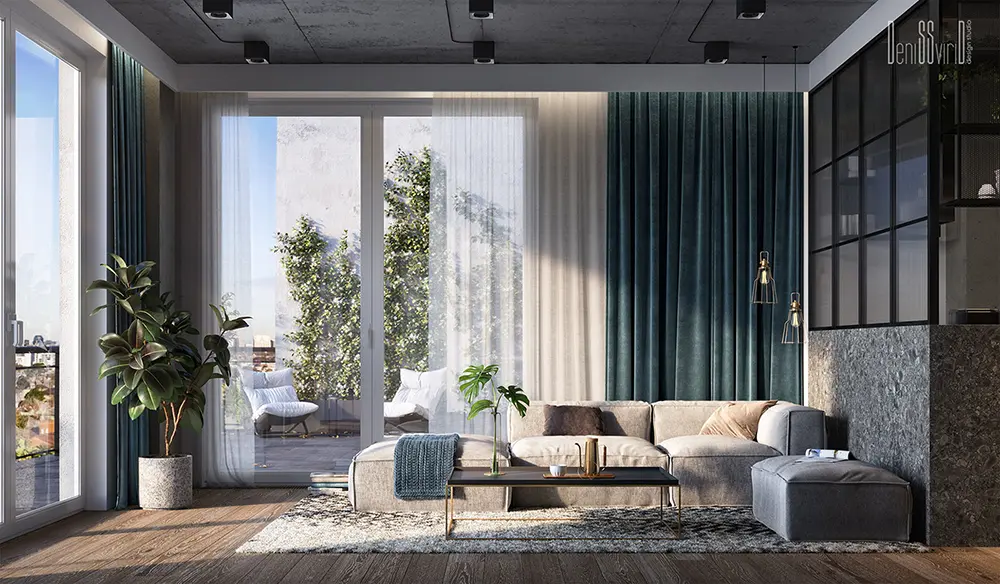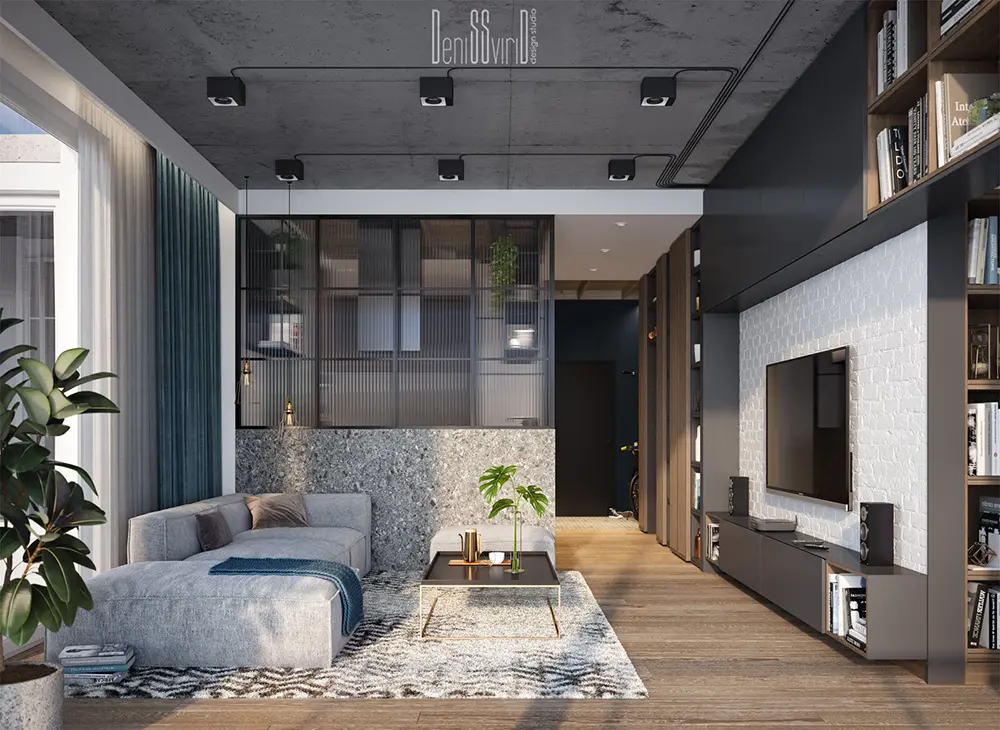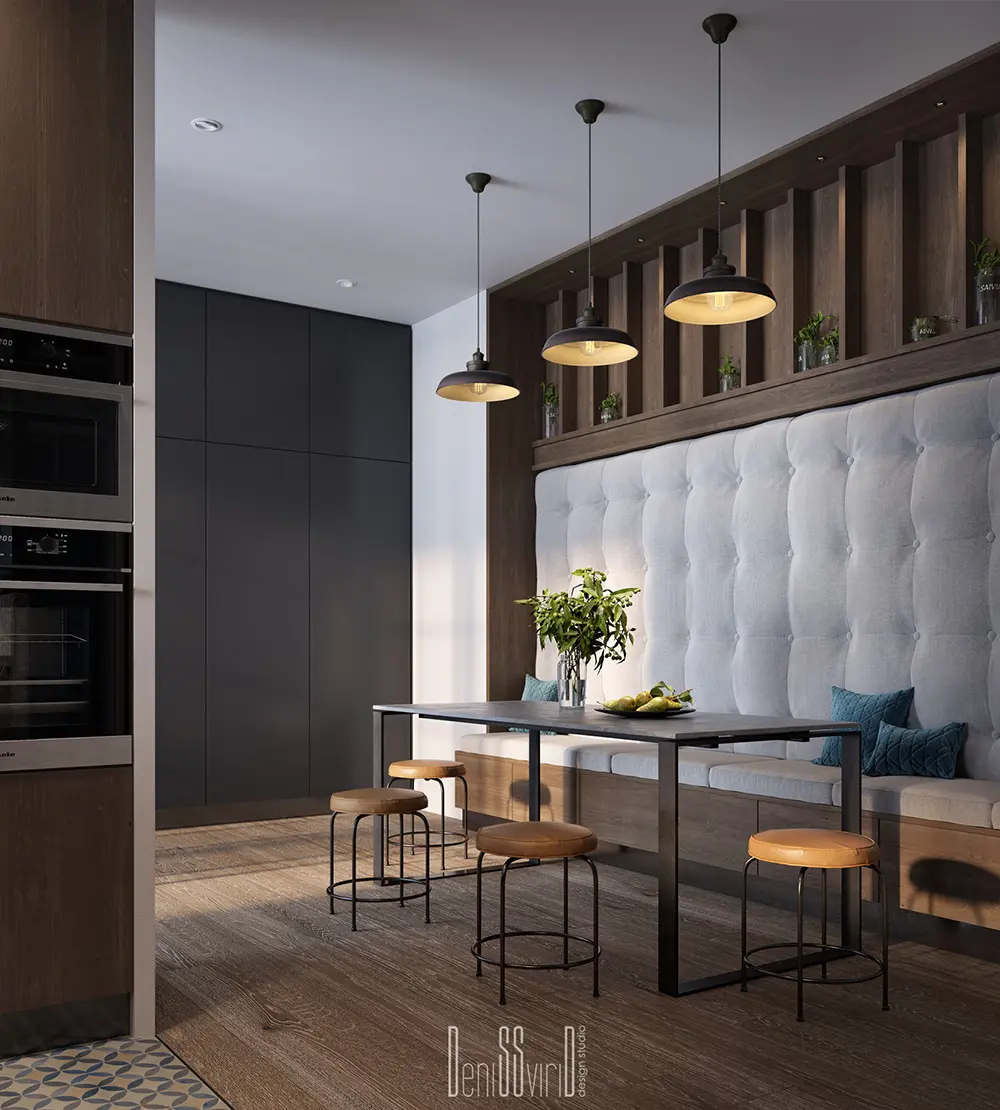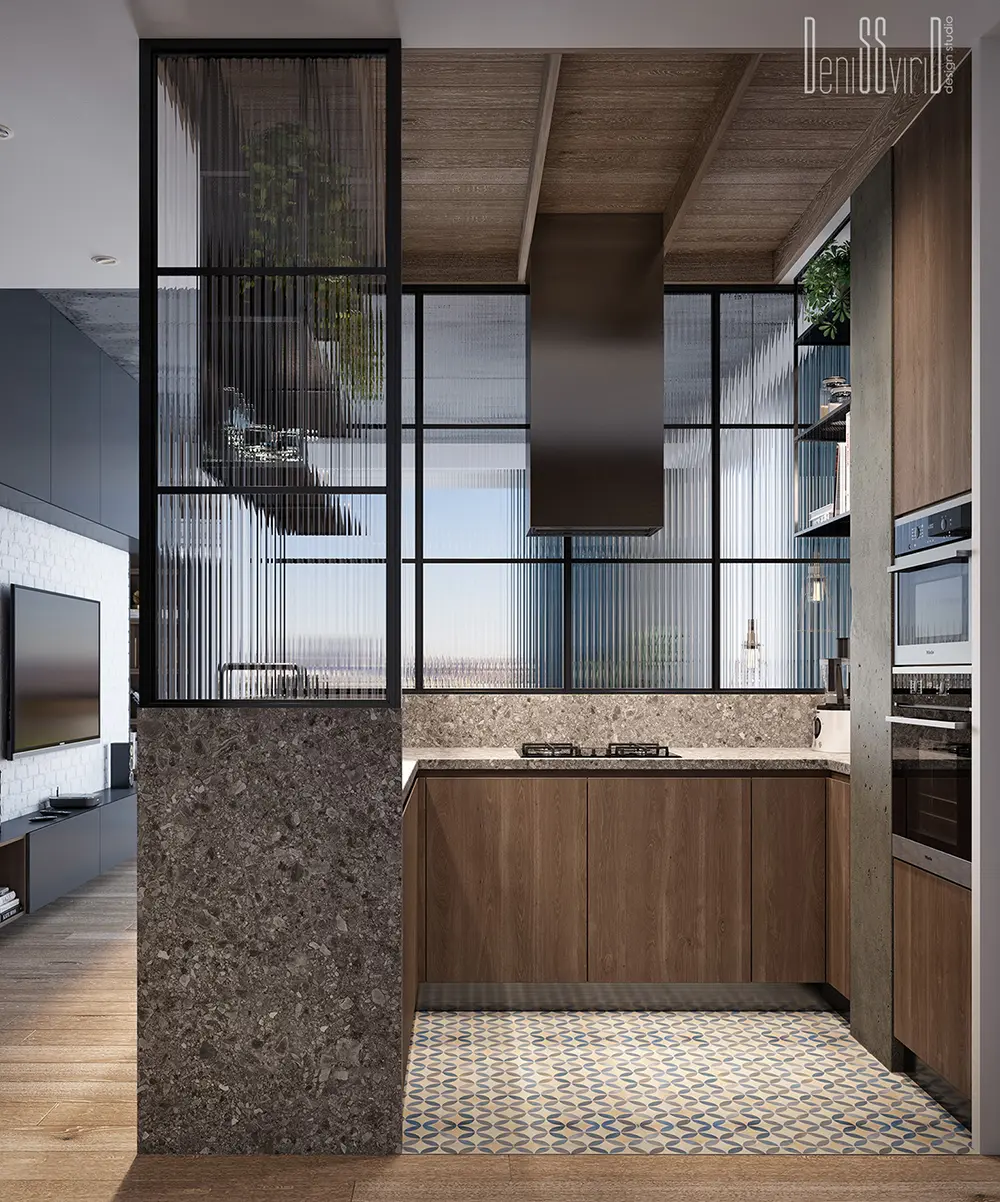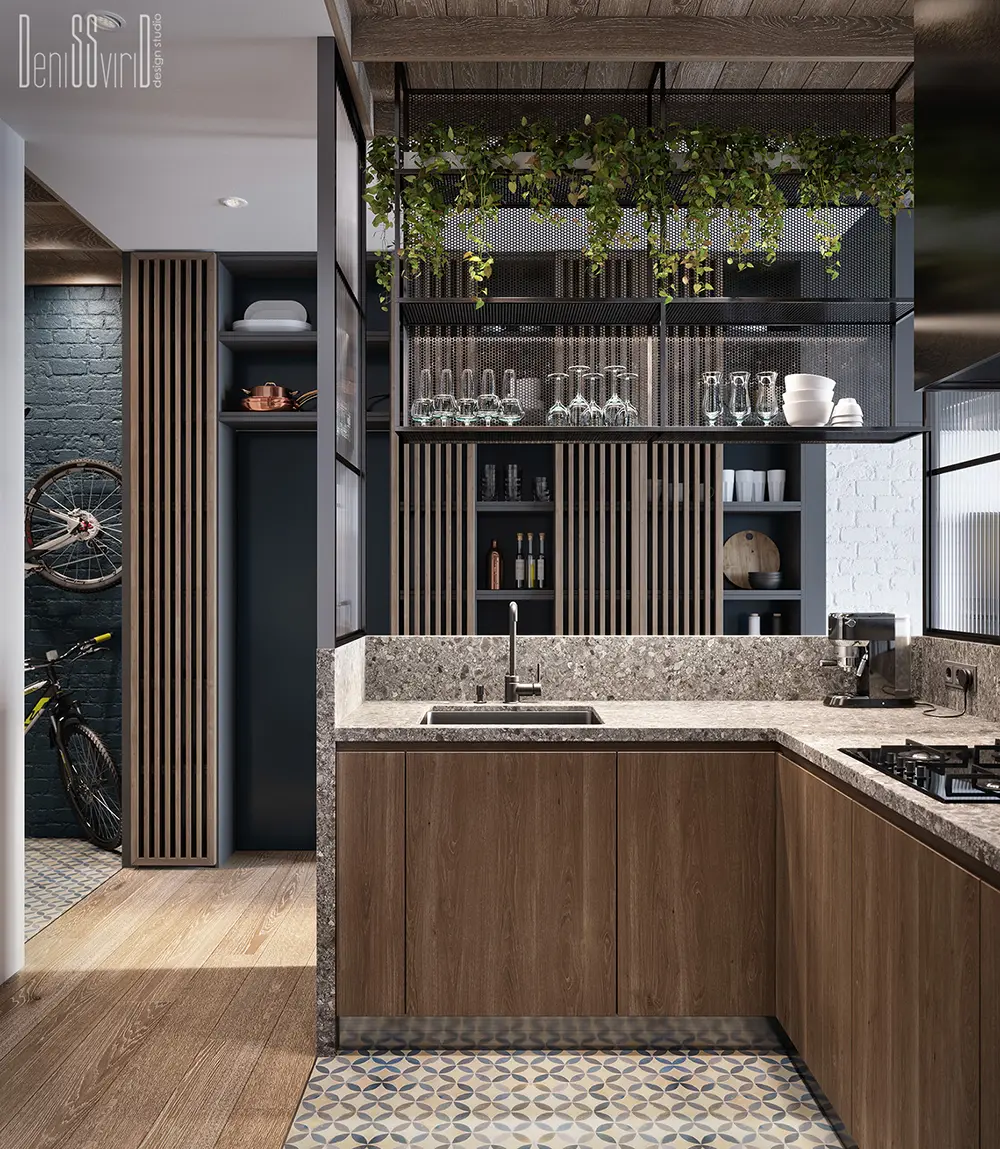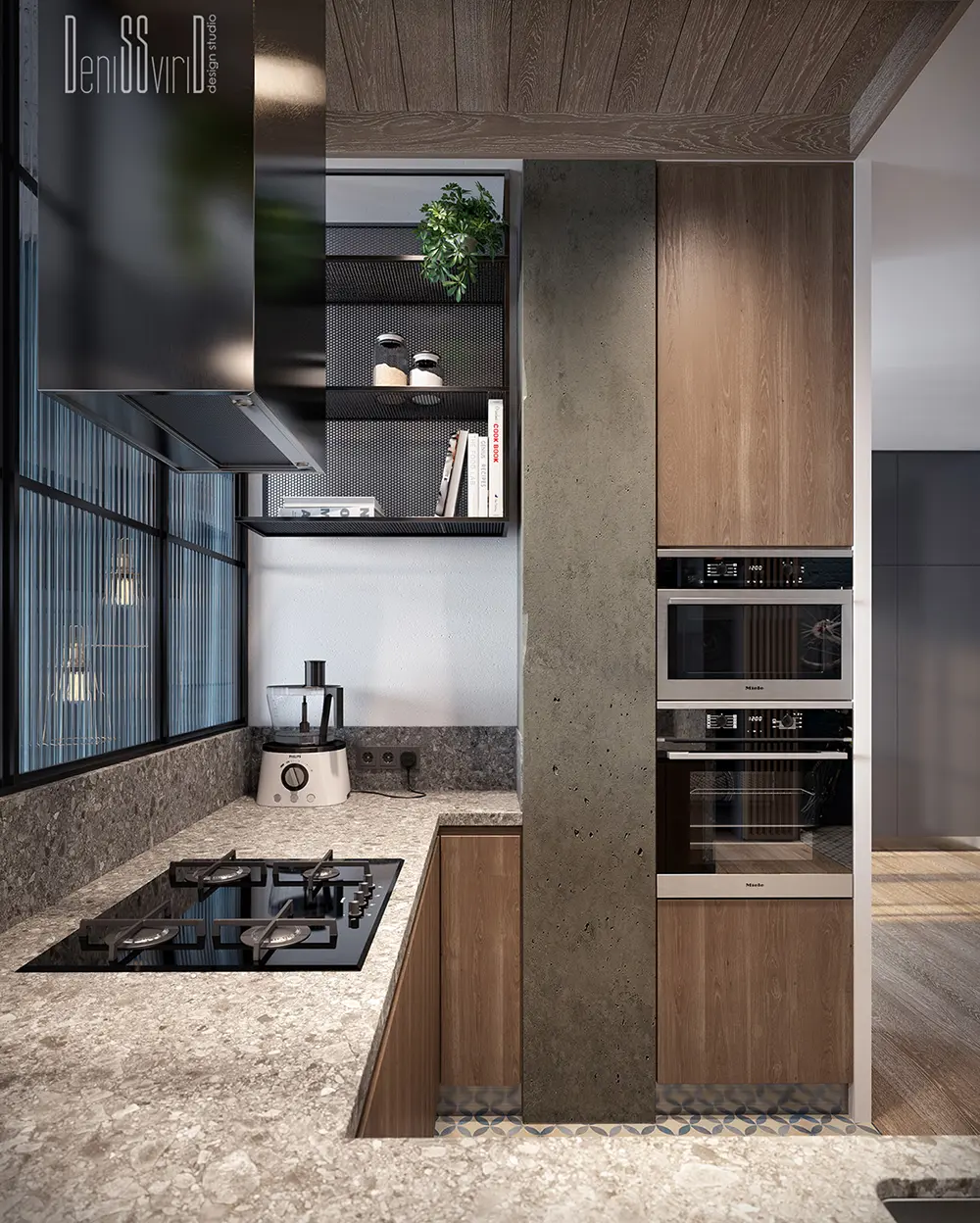 Make your way to the cool and serene bedroom, where bespoke furniture design takes center stage. Vertical shelving cubbies grace the headboard wall, providing a perfect storage solution for books, treasured items, and potted plants, adding a personal touch to the space. A green bedside table lamp harmoniously complements the deep green foliage, creating a seamless connection between nature and design. The double bed boasts a flush-fitted, asymmetrical aesthetic, with an extended cushioned headboard and a convenient bedside shelf on one side, offering both style and functionality.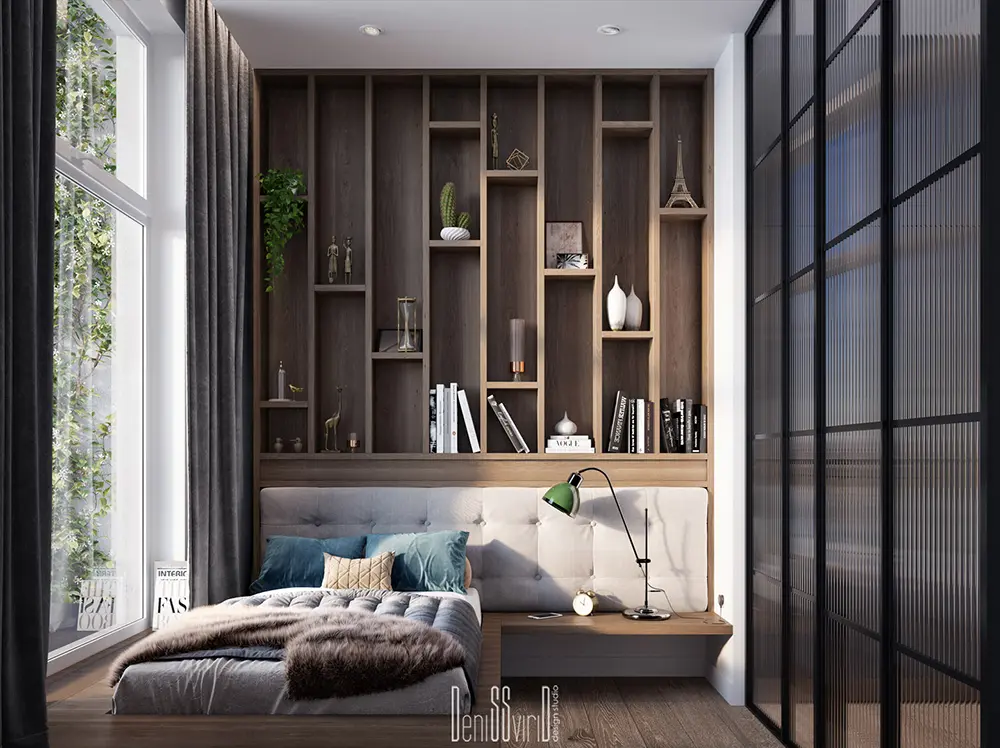 Next, venture into the bathroom, where a unique cylindrical sink becomes an artistic focal point. The wall shelves above the sink are adorned with more delightful greenery and essential toiletries, blending nature with everyday convenience. Adjacent to the sink, a second, smaller basin occupies wall space, enhancing the bathroom's practicality. Thoughtful smoked glass screens provide an elegant touch while protecting the shower splash zone, ensuring a seamless and sophisticated bathing experience.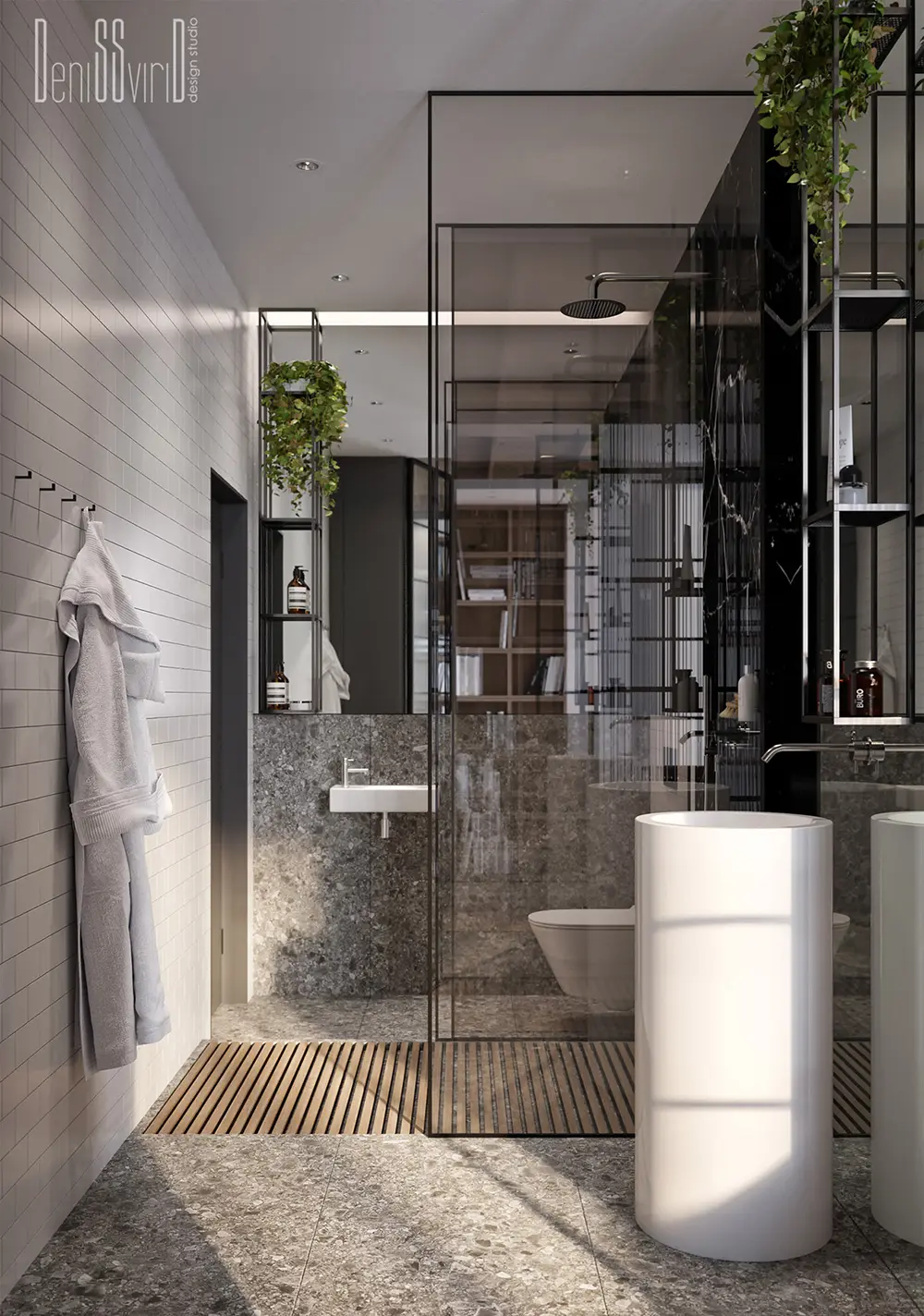 Lastly, you'll find another gem in this loft – a second double bedroom showcasing a built-in platform bed design. A swing arm wall lamp thoughtfully provides reading light up by the pillows, creating a cozy nook for late-night indulgence in books. The headboard is adorned with charming space-themed prints, infusing the room with personality and playful charm.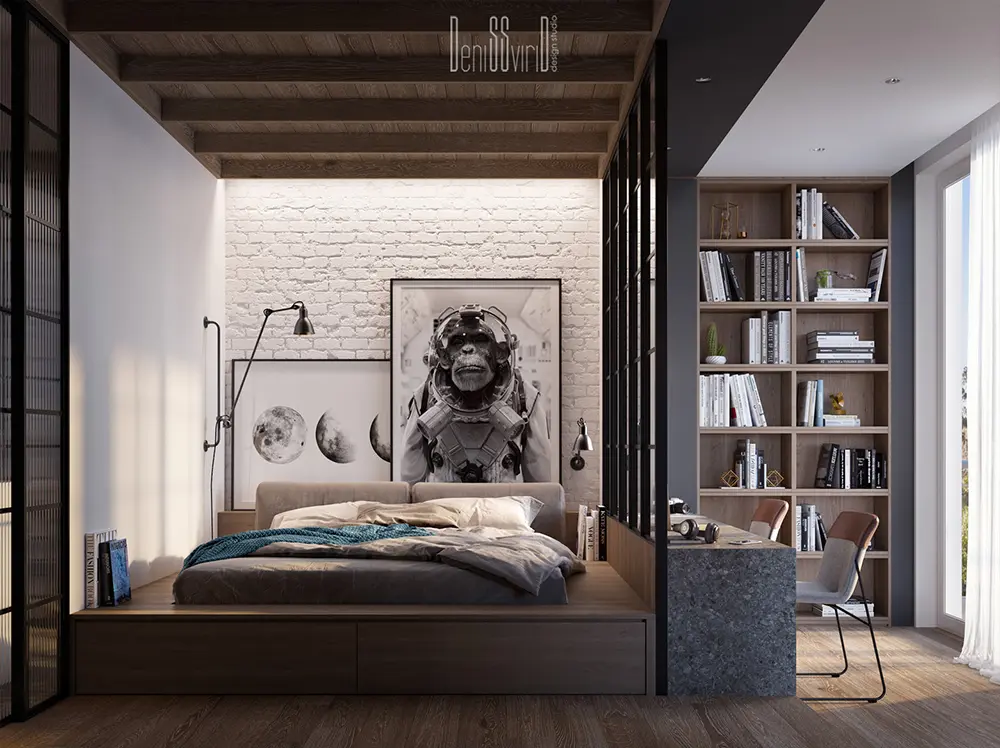 Welcome to your serene retreat in the heart of the city, where style, comfort, and nature harmoniously intertwine, creating a haven you'll be proud to call home.