In the modern era, the millennials are opting for a decent apartment rather than a spacious home. We all love a luxurious home, but maintaining such property can prove to be an expensive affair.
So, why not decorate the place that gives you space to move and a positive vibe whenever you come home. Putting an elegant décor together is not a difficult task if you know what to do. While each person has a different liking towards the home décor, here are some basic guidelines one can follow to create a beautiful living space on their own.
Smart Furniture: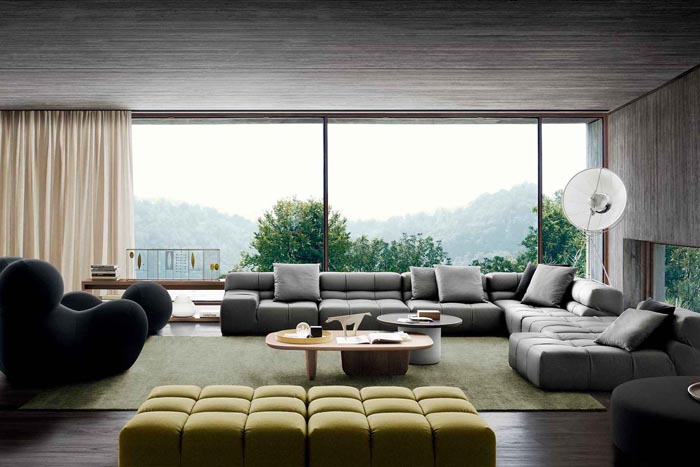 The first thing that needs replacement when decorating the house is bulky old furniture. The dark wood furniture is the biggest misfit in modern homes. Replace this old furniture with the new lightweight modern furniture, which comes with hidden storage space. Love to binge-watch on TV, then go for a sofa bed that will be useful when you have a guest staying for a weekend. For those who don't have a budget for getting something new can always revamp the old sofa. Just go for some bright upholstery work that gives a new look to old boring furniture.
Zen Garden: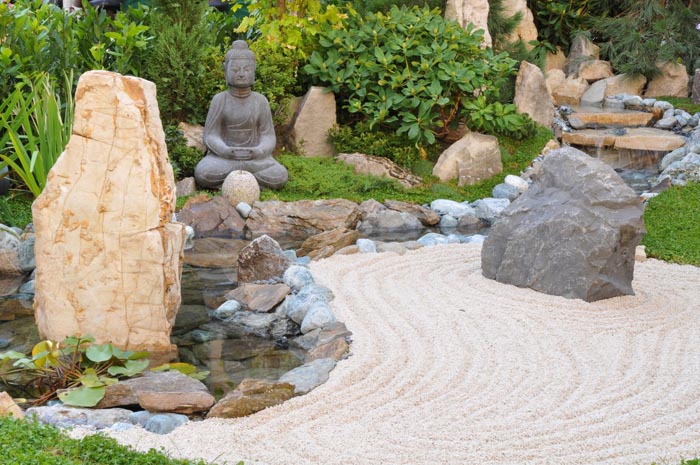 The one thing most of us miss while living in an apartment is the greenery. Maintaining plants is not difficult if you know what to plant. If you have a small apartment with a standing balcony, then you can go for small air plants or one which needs less water. There are many varieties in palm or dessert rose, which are pleasing to eyes and require almost no maintenance. Install iron plant racks on the corner of the balcony to store different size plant pots. To enjoy a small garden kitchen, you can pot herbs like Basil, Lemon Grass, or Mint in a small bowl. Just place it near the window to give a green dimension to a dull kitchen.
Modular Kitchen: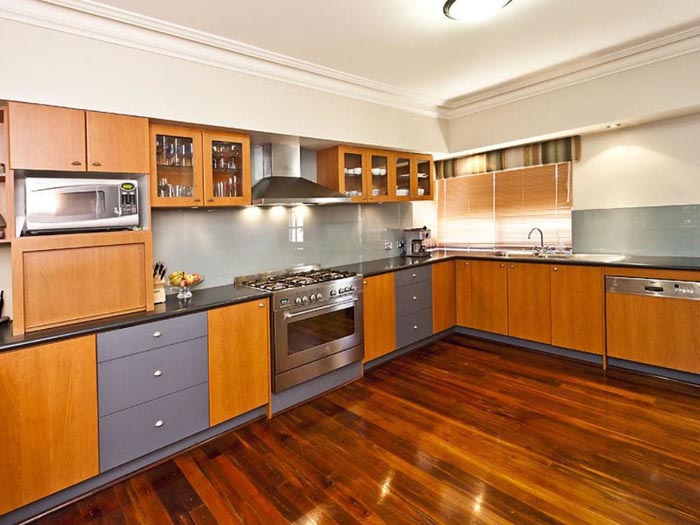 Kitchen is a place which we hate to step in. While good food is readily available outside, it can never beat the nutritious value of right home-cooked food. The kitchen is an essential place in the house and requires special attention while revamping it. Spend money on cabinets and shelves to store utensils. There is also an option of modular kitchen, which aids in creating more storage space in small areas. There is a modular kitchen that is made using high-density PVC. They look like any other wooden furniture but are not affected by termites or insects, are fireproof, and water-resistant. Always use light colors on kitchen cabinets as they will reflect the lights on the corners making kitchen area look spacious.
Decorate the Walls: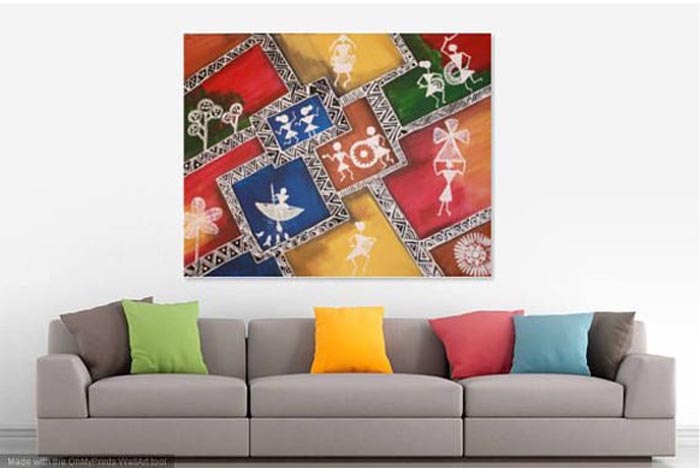 Plain walls give a sterilized feeling to the house. Decorate the room with paintings that define your soul. Just use a bunch of different sized frames with photos of places you have visited. One can also put an artistic picture around the room or frame some family painting on the wall. For those who wish to give their sitting room, a creative touch can go for decorative plates, bronze wall art pieces, or wooden art pieces. Even a good wall clock can turn a boring wall into a great background for the next selfie.
Splash of Colours:
Even a small house looks spacious if the walls covered in light paint, which reflects light on the corners. Choose bright paint on the walls, and white or beige color on the ceiling to make the area look spacious and well-lighted. Highlight one wall in each room with a contrast color. If you want to be bold with colors but don't have much budget, then opt for wallpapers, which are the growing trend in India. One can find a considerable variety of wallpapers online as well as in the market. Installing wallpaper is super easy and gives a new look in a matter of an hour. Before you install the favorite wallpaper, do make sure that your wall has a smooth waterproof base.
Carpets, Pillows, and Collectibles:
The best way to quirk-up space is by filling them with assorted collectible. Uniformity and color-coordinated cushions are the talks of the past. Just mix different match sizes of pillows on the sofa to give a luxurious feel to a piece of boring furniture. You can put some fake plants, neon color bottles, funky showpiece, or a beautiful water bowl with flowers and floating candles. Even a good lamp has the power to change the overall look of the room. For a cozy feeling, use a multi-color carpet on the floor as an extra sitting space and to keep your sofa getting dirty.
Final Take:
When you are redecorating home, it requires more than just placing a few new things. You need to bring your creativity out to make a space that you can call home. Home décore needs to reflect elegance has to be functional, and a mirror of who you are.