The last decade contains some of the most iconic years in architectural history. During this period, the industry witnessed some of the most ingenious designs being bought to life; this can be attributed to the rapid growth of the tech industry, which has allowed architects and designers to actualize their most brilliant and demanding ideas. Although the incredible buildings constructed during this time are unique to the particular professional, there are certain characteristics that are prevalent with all of them. One such feature is the fusion of contemporary and traditional designing techniques when creating these masterpieces; this brings about a familiar look while simultaneously drawing inspiration from what the future is expected to look like.
Another common thing that many architects are incorporating into their product designs is the use of modern signage. These signs are usually utilized to accomplish various things depending on where they're used. For instance, in commercial buildings, signs can be used to give directions to where certain services can be found. In addition, digital signage can also be used to provide instructions on how certain procedures should be done. On the other hand, signage can also be used for various reasons in residential buildings as well. Still, of all the modern signage available nowadays, led light boxes with handy and mind-blowing designs are arguably the most effective ones. This is mainly because these nifty products are can seamlessly be used both at night and during the day.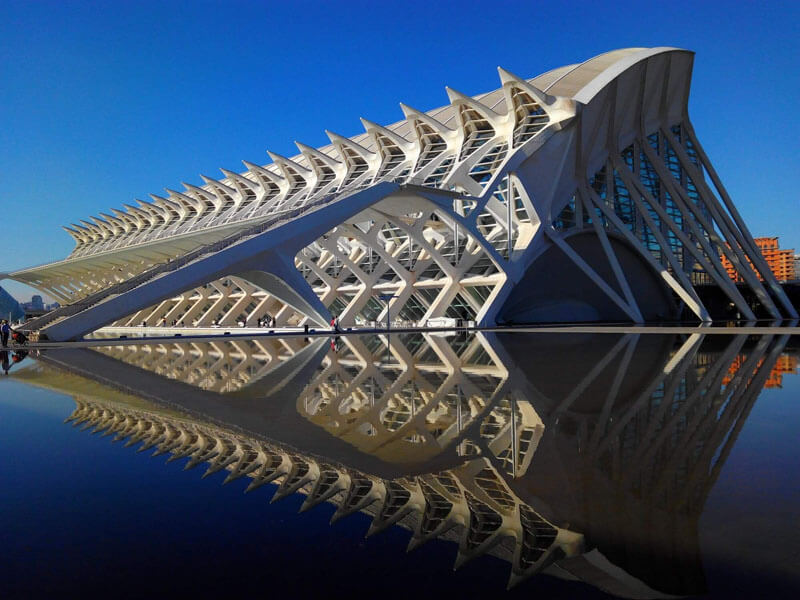 Unique Architectural Designs in The Last Decade
Although architectural designs can't always be innovative, there are certainly numerous amazing structures built in the last ten years that are worth a deeper look. The following list contains some of the most exceptional architectural designs that were created in the last decade.
432 Park Avenue
Kicking off the list is this marvelous residential building in NY. Standing at a towering height of close to 1,500 feet, this awe-striking structure is known to be the most towering household building in the world. A good number of the living units found in the building are luxury condominiums that come in a variety of configurations. You can also find several studio apartments and a select number of penthouses found on the top-most floors of the magnificent building. What's more, 432 Park Avenue also offers various facilities including a world-class Michelin-starred restaurant that's limited to residents, a golf course, private conference rooms, a health center, and a spa.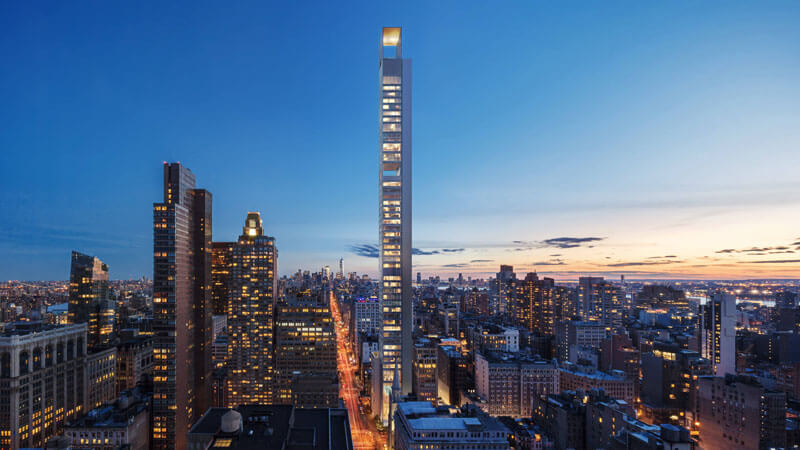 One of the most unique features of the building is that every after every 12 floors there's a two-floor section that neither has windows nor an interior space, allowing strong breezes to move through it. The beautiful structure was completed in 2015 despite difficult financial hurdles and has completely transformed New York's skyline. Although there has been some backlash about the design of this building, there's no denying that it's one of the most aesthetically pleasing structures on earth.
King Power MahaNakhon
Situated in the vibrant Sathon business district in Bangkok, Thailand, sits another impeccable structure. The mix-use building features several residential spaces, retail stores, an observation deck, and a hotel within its 78 floors. The tower has an impeccable height of 1,031 feet and in the year 2016, it was recognized as the tallest building in Thailand; seven months before it was officially opened to the public. Despite the numerous awesome amenities offered by the magnificent skyscraper, there's no doubt that the King Power MahaNakhon is best admired from the exterior. It has a peculiar structure that looks nothing like a typical skyscraper, with a pixelated ribbon-like spiral wrapping around the building, giving it a futuristic look. Furthermore, it also has a curtain wall system that's in accordance with international standards, which aids in protecting the occupants of the building from the elements of weather on top of having other incredible environmental benefits.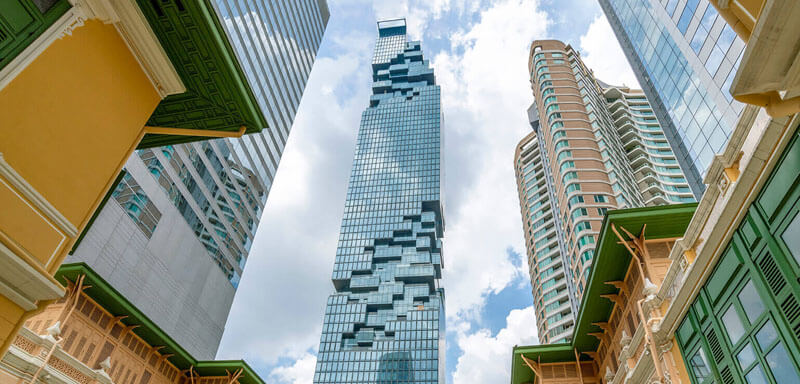 The top-most levels of this unusual building contain more than 200 apartment units owned by The Ritz-Carlton Residences which are considered as the most upscale condominiums in Thailand; a unit in this chic residential can go for anything between one and 17 million USD. As a matter of fact, the most expensive condominium ever sold in Thailand happened to be a two-floor residence situated at the King Power MahaNakhon; the unit went for a whopping 480 million baht. Accomplishments such as these have enabled the building to scoop multiple awards including the Best Mix-Use and Best Residential high-rise at the 2015 Asia-Pacific Property Awards.
Bosco Verticale
This magnificent residential high-rise designed by Milanese architect Stefano Boeri shows that densely populated residential buildings can also be beneficial to the environment. The Bosco Verticale which translates to the "vertical forest" is arguably one of the most influential architectural projects of the decade. The project features two residential buildings that are covered in lush vegetation that create a cool ambiance. The structures, which were completed in 2014 showcase the importance of preserving nature even as we continue to displace natural environments to create settlements. In addition, given how vegetation can massively improve the working and living conditions of a place, this collection of diverse plant species has a positive impact on the living conditions of the residence.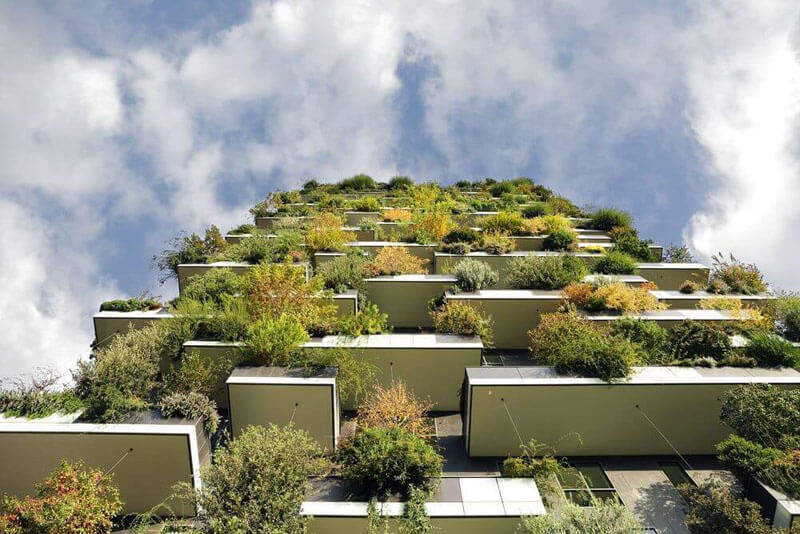 There are more than 15,000 species of plants in this vertical forest including close to 800 trees and 4,500 shrubs. In order for all these plants to thrive, there needs to be an excellent irrigation system that's wired into the building. Due to the complexity and high costs that are involved in making this a success, such unique living quarters are sadly only available to those who can match the price tag that goes with it. Still, the incredible benefits that this project has brought forth have paved the way for a future with more sustainable buildings such as this one.
Apple Park
Apple's new headquarters in Cupertino, California mark the last vision of the company's founder; his concept was to create a working environment where the outdoors could blend seamlessly with the indoors. Very many people consider this as the benchmark for what the headquarters of innovative tech brands should look like. The campus sits on a 175-hectare piece of land and consists of a large circular building and a middle oasis-like field that is dotted with thousands of drought-resistant fruit trees. Each floor of the building's outer circumference has a canopy that sticks out in order to protect workers from the harsh sun. The main power supply of this magnificent structure is solar energy which is sourced from the panels on the building's roof, making it completely sustainable.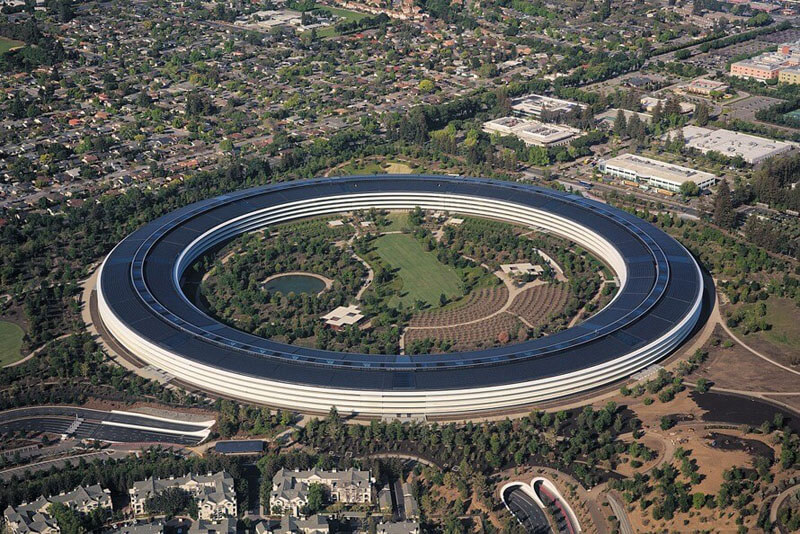 Conclusion
There are certainly lots of other incredible structures that were built in the last ten years, however, these ones are definitely the most influential and revolutionary ones.