Polished concrete is a new surfacing material that has found a certain depth of interest in the new modern market, both domestic and industrial. The original idea of its functionality is matched by its very birth. Through the polishing and refinement of concrete slabs, carried out by certain specialised machines, a new surface is formed that is fine, simple, smooth and pleasing to the eye.
This origin of which we were talking about, projected a particular use of the material, gaining popularity in offices, shops, or industrial spaces. This paradigm changed over the years. Nowadays, the product has established itself in almost all areas and has even become a vital element in the aesthetic decisions of the places to be built. In addition to being super tough and durable, the sheen and style that permeates its variables are what appeals to the architectural industry.
Durability, brightness and minimalism
There are other modes of convenience and advantages that polished concrete addresses, which different materials have not been able to take advantage of due to their compositions or treatments.
Its durability is not only measured in terms of maintenance or time, but also in the weight and the amount of traffic it withstands, avoiding cracks, and crazing or cracking, which are very common. Popular everyday life is often a problem in shops and bars, and cement can overcome this economic and pragmatic setback. The light it reflects, of which we have already spoken, symbolises a great deal of savings in terms of electrical energy.
In turn, from this design point of view, the luminosity and minimalism they offer are key to dictating that particular style that they bring to the table when discussing options. As an extra virtue, we can point out that it is convenient to apply polish when large surfaces are to be covered. Why is this the case? Precisely because of the continuous character and the feeling of spaciousness that the material brings with it. Nowadays, spaciousness and minimalism go hand in hand, and these two adjectives lead to an almost vital condition for developing a flat, an office or a shop nowadays: elegance. That condition that we name or avoid so much is what ends up justifying the mere creation of polished concrete. Despite the variability that one can find in the colours, the polished and extensive texture is simply "high fashion".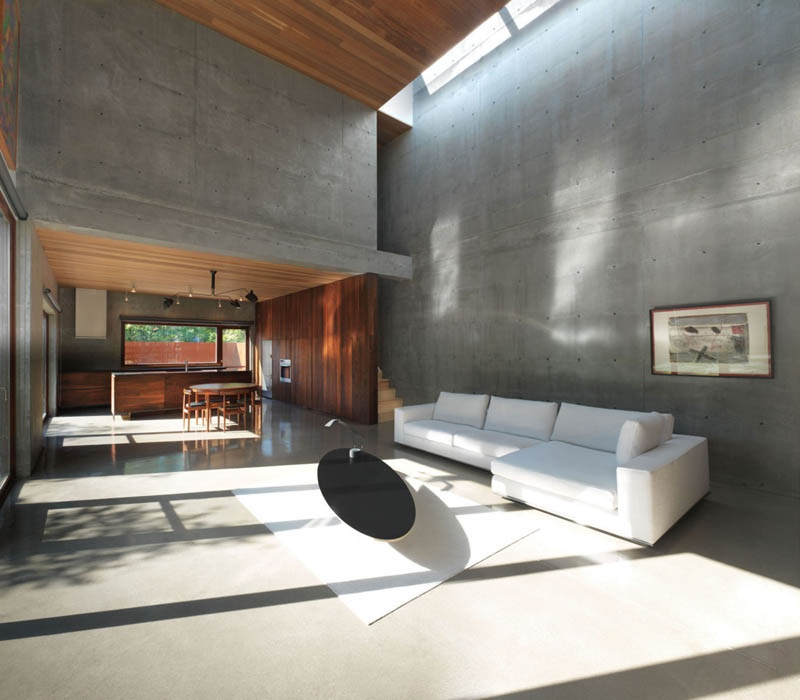 Maintenance and Cleaning
As far as maintenance and cleaning are concerned, this is all good news. There is little or no maintenance. The waxing process is totally unnecessary, and the only truly potable treatment is that of double polishing, that is, polishing it again when its age justifies it. This condition prevents the accumulation of dust, and therefore its preservation is exquisite, efficient and cheap.
Polished concrete is sometimes confused with other types of materials. Its closest comparison can be made with microcement, although certain distinctions may or may not determine its use. The main difference lies in the fact that polished cement is ideal for application on a new building, while microcement is recommended for renovations or remodelling, as it is not necessary to decompress in order to apply it. It is precisely the greater thickness required by polished cement that will make it difficult to use over other old surfaces. However, this can also be seen as an advantage, as the thickness adds durability and strength to the contact area. The second key distinction is that of the sheen of the already applied floor. The resin and quartz composition of polished concrete promotes a gloss that is maintained over time. Whereas micro will require polishing and more maintenance on your part.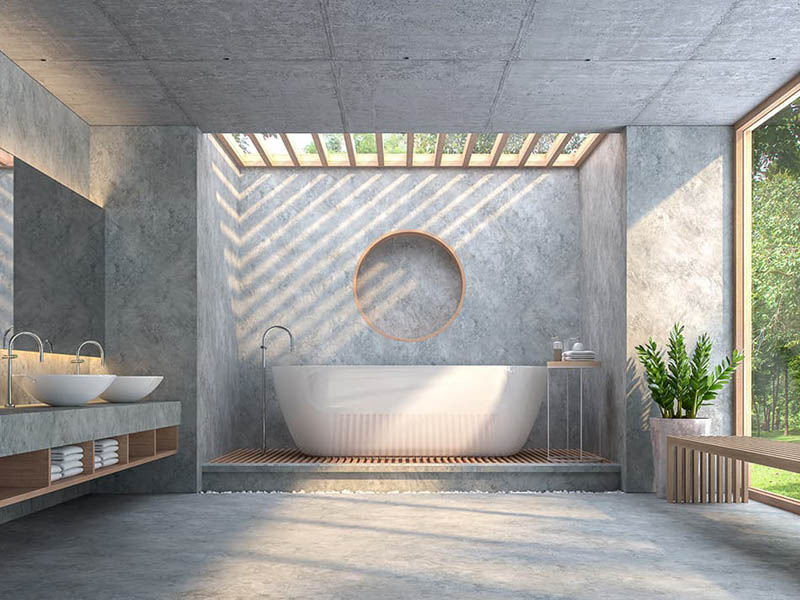 Another material to which polished is often compared is printed concrete. As with microcement, polished is a better choice for interiors because of the mirror effect of its finishes, which tend to look aesthetically more elegant in indoor spaces. Although cement and concrete appear to be the same, their functionalities vary. In their chemical composition, they respond differently to different processes like exposure to sunlight or water. Thus, microcement and concrete seem to compete for attention for exteriors, while polished seems to win the debate for interiors, because of its exquisite finesse.