Home! A place of peace and sanctuary. Or it should be! We've been spending an increasing amount of time in our homes lately, which has made us painfully aware of many of its flaws. Finding space to work from home, school our children, relax and do everything else, has created a challenge for many with smaller homes, or limited space. In a perfect world, we would have a dedicated space for each activity, and a home for everything we own. But with rising house prices and extortionate rents, many of us have to live in smaller homes with fewer rooms. Or it may be that we have a lot of stuff, and need a little help in the organization department.
So, what ways can we create more space to make our homes feel less oppressive?
Storage
Enough storage allows us keep the items we've accumulated over the years, without having to shove it in corners creating clutter.
We often fill the kitchen with pots, pans, appliances, food and spices; this creates a storage problem that can easily be addressed. Try multiplying vertical space to store crockery and adding extra shelving. It's easy to forget vertical space is a great way to house many kitchen objects. You can even add an overhead hanging rack for bulky items. Be sure to add them to a low traffic area to avoid sore heads.
Small bedrooms often feel claustrophobic because of large furniture items and clothes storage issues. Designing or using units that slide out when needed and can be tucked away when not, is great to keep clothes, shoes and other bedroom items off the floor and hidden away. Try using beds with built in storage as these can remove the need for extra drawers in the room. If your child has to put up with the smallest room, then try adding a loft bed; these are great ways to add wardrobe and draw space, and they even come with a handy little desk. This all in one solution is perfect for kids who need a single bed and want some extra floor space to play.
What about outside spaces such as the garage? The garage is usually the place we store garden equipment, camping gear or DIY items. But there's also lots of space above the garage door that can be utilized for extra storage. Storing items that are used occasionally, can easily be placed in an overhead garage tote storage system that's accessible, lightweight and built to last.
Another option for storage is the outside shed. Adding shelving and tool hangers allows you to store items, whilst having some space to potter around.
Atti
We often use attic space for rubbish or things we need to get rid of. However, it's a great space that can not only create another room, but increase the value of your house. If you own your home and space is tight, it's worth investigating options for loft conversions. Converting your attic is a colossal task and needs professional input. Prices vary depending on size and personal requirements. You must get planning permission and research the building regulations that need to be in place. Some conversions can be as low as £18,000, but top-end prices could be as much as £90,000. Of course, there are alternatives to a full-on loft conversion if you need extra space. Basements, garages, conservatories and outhouses can all be converted or built to customised requirements.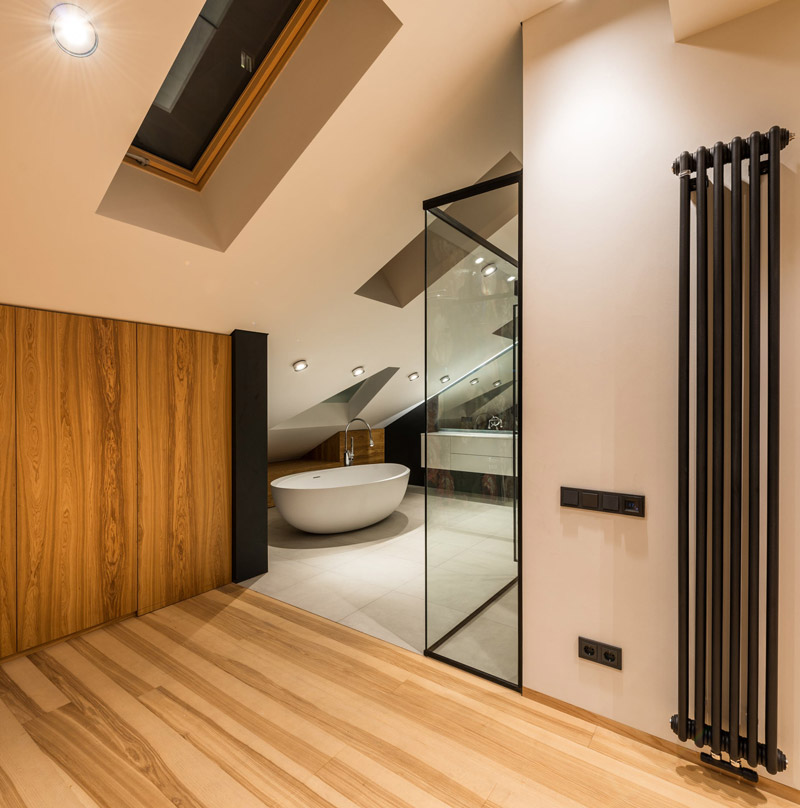 Corners, alcoves and shelves
Making use of alcoves eliminates the need to buy bulky furniture like bookcases, side units or display cabinets. You can use these recesses to house books, ornaments or photos, creating extra storage without compromising what you love. You could even add a mini bar for a unique, stylish approach. If you don't want to start drilling and hanging, look for free-standing options that match the dimensions of your alcove.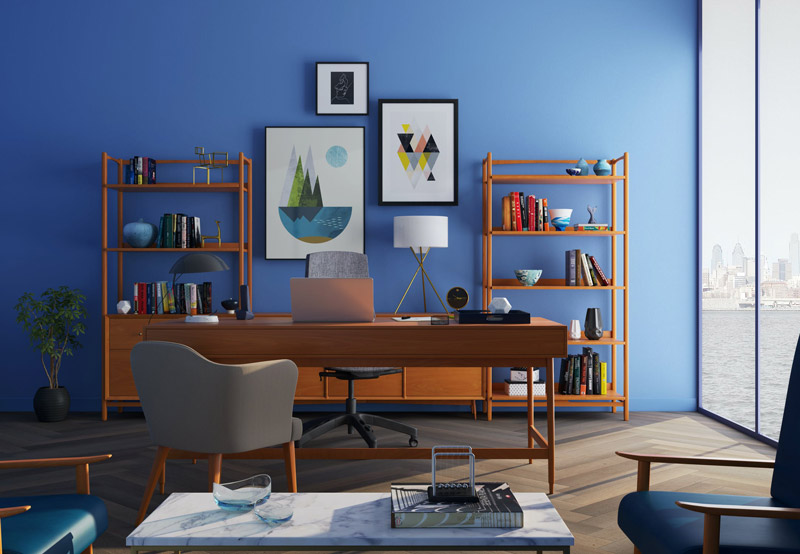 If your alcoves are nearer the ground, consider building a seat to create an extra seating option.
Alcoves in the bedroom? Moving your bed and building small bedside shelves will free up space in the rest of your room. Or you could consider getting some custom-made wardrobes that fit snugly into the nook.
The space under the stairs is often ignored; there are various ways to use this space efficiently. Housing appliances such as washing machines or fridges under the stairs will free up space in your kitchen. However, if you want to get really creative, what about building a book nook? Most under stairs space is big enough for a few shelves and a custom-built seat. Wile away the hours in your own cosy area. What's not to like? Or you could create a sophisticated storage system for hats, coats, dog's leads and shoes that you can easily locate without walking through a sea of clothes thrown on the floor.
Declutter
By applying some of the solutions above, you will create useful spaces that are a joy to spend time in. But all the space in the world may be difficult for you hoarders out there not to fill with the plethora of stuff that may fill your homes. Clutter can affect productivity and create unnecessary stress. If you are prone to keeping things and avoid getting rid of rubbish, now may be a good time to address the behavior and make some changes. What should you do first? Try to identify items that serve no purpose. If you haven't used it for a while, or have forgotten you even own it, then it's time to go. Clothes, toys, kitchen appliances and old magazines can be recycled and free up space for more important things. If you can't bear to part with sentimental items such as kid's pictures or cards from loved ones, then find them a home and put them away. Sometimes you have to be ruthless, you can't keep everything, so make a choice. Taking photos of artwork your kids make is a good way to keep hold of memories without keeping the original.
A stress-free and spacious home is crucial to feel relaxed and happy at home. Make your place a joy to be in and a comfort to return to.