Sectional sofas have become increasingly popular in homes over the past few decades and for good reason. These multi-piece sofa systems offer unparalleled versatility, comfort, and style. Sofas provide the ability to create customized seating arrangements to perfectly fit the unique needs of your family and the layout of your home. Plus, they offer ample seating capacity while taking up less floor space than multiple stand-alone sofas.
If you're looking to update your family room or living room furniture, a sectional couch is a fantastic option to consider.
Functionality of Sectional Sofas
The defining characteristic of a modular sofa is that it comprises multiple sofa sections that can be arranged in numerous configurations. Standard configurations include L-shaped sectionals, U-shaped sectionals, and configurations with a reclining section. Each section typically seats two to three people, so sectional sofas can comfortably accommodate large families or groups of friends.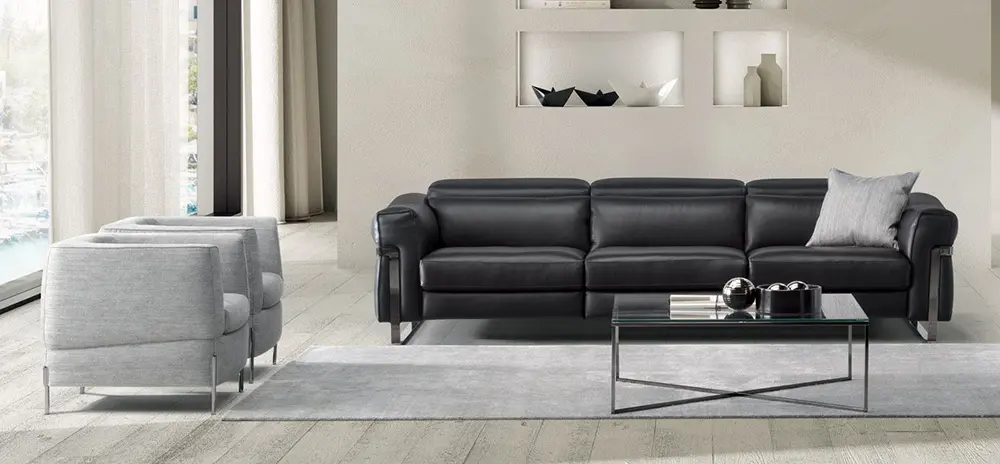 Here are some of the key benefits that multi-piece sofas provide in terms of functionality:
Customizable layouts – The modular nature of component sofas allows you to arrange the sections in whatever shape best fits the room. You can create L, U or even S-shaped layouts. This level of customization means you can design a sectional around permanent architectural features like fireplaces, windows and built-ins.
Space saving – Removable couches can comfortably seat up to 8-10 people, depending on the number of sections. Yet, they take up less space than having multiple stand-alone couches or loveseats. This makes them ideal for smaller living rooms and family rooms.
Reconfigurable – One of the best things about sectional sofas is that you can easily reconfigure them as needed. For example, you may want to change the layout when you move into a new home or rearrange your existing living room. With a sectional, you simply disassemble and reassemble the sections in a new formation.
Multifunctional – Many modular sofas include specialty components like recliners, sleeper sofas, storage ottomans, chaise lounges, and more. This allows you to customize the seating to meet your family's specific relaxation and sleeping needs.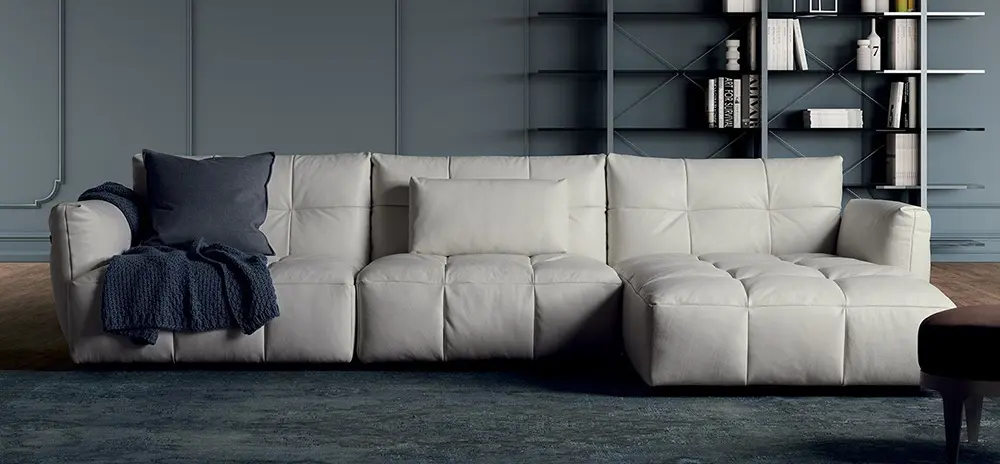 Comfort Features of Modular Couches
In addition to being highly functional, today's sofas are designed for absolute comfort. They provide ample space for families or groups to stretch out and relax together. Here are some of the comfort-focused features to look for with sectional sofas:
Deep seats with plush cushions – The individual sections of a multi-piece sofa typically have deeper seats than traditional sofas. Coupled with thick, plush cushioning, this provides superior comfort and support. The deep seats and back cushions allow you to sink in and relax.
Built-in reclining sections – Many sectionals will include reclining seats on the ends or in the corners. Built-in recliners allow you to put your feet up and achieve a seriously laid-back lounging position.
Adjustable headrests – For maximum flexibility, look for a sectional with adjustable headrests in the rear seats. The headrests can be raised or lowered to properly support your neck whether you're upright or reclined.
Chaise lounge sections – A chaise lounge section is a great addition to a sectional sofa. It provides space to fully extend your legs and recline back into a resting position.
Available sleeper sofa sections – Modular sofas can be customized with sleeper sofa sections, perfect for accommodating overnight guests. The sleeper sections fold out into cozy beds while blending seamlessly into the overall sectional when not in use.
Cup holders and storage – Handy features like built-in cup holders and storage compartments make a sectional even more comforting. Have snacks, drinks, remotes, and devices right within arm's reach without cluttering up your coffee table.
Picking the Right Size Sectional
When selecting a sectional sofa, one of the most important considerations is picking the right size for your room. Measure the length and width of the space you plan to place the sectional to ensure it will fit comfortably. Keep in mind you'll need extra room for walkways and fully reclined sections or pull-out sleeper beds. As a general rule of thumb, allow 18-24 inches of clearance on all sides of the sectional.
Also, measure doorways to be sure the sectional will fit through any tight spaces when moving it into the room. The modular pieces of a sectional make it flexible, but you still need to choose the right number of sections for your room's footprint. A sectional that's too small will feel cramped, while one too large can make the room feel cluttered.
Consult with sales experts to find the perfect dimensions to suit your living space. With some careful measuring and planning, you'll be able to enjoy all the benefits of a sectional sized just right for your home.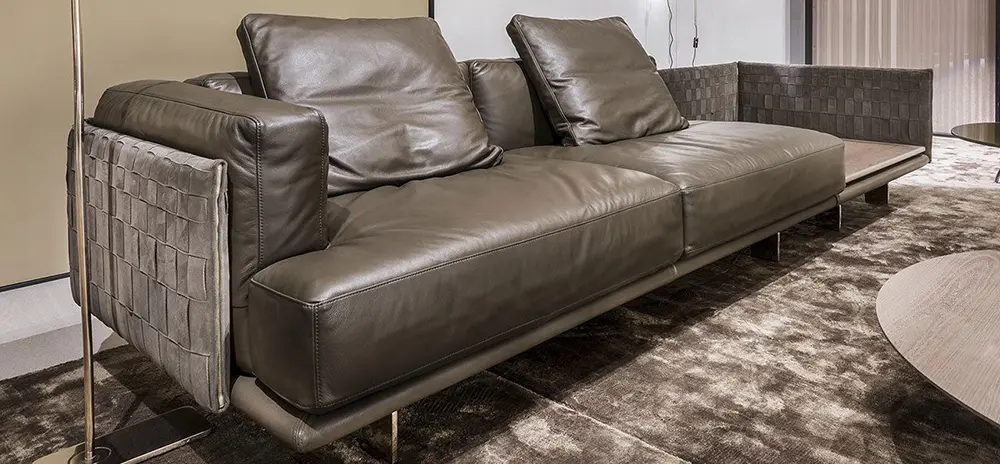 Styles and Materials
Sectional sofas are now available in a vast selection of styles, colors, patterns and materials. Leather and faux leather are popular sectional material choices praised for their luxurious look and feel. However, you'll also find sectionals in durable, family-friendly microfiber as well as stain-resistant polyester blends. For a cohesive living room look, choose a sectional that complements your existing decor. Here are some on-trend sectional seating styles:
Contemporary – Clean lines and minimalist styling give contemporary sectionals a modern, refined look. They come in solid colors like gray or tan or muted two-tone color blocks.
Rustic – For a cozy, cabin-like feel, a rustic leather sectional fits the bill. Earthy tones and raw wood legs enhance the natural vibe.
Mid-century – Mid-century modern sectionals feature angular frames and tapered legs for a retro-chic aesthetic.
Traditional – A classic style sectional has tailored cushions, rolled arms and turned feet for a dressier living room look. Floral prints and muted plaids on the upholstery keep it traditional.
Casual – For family-friendly durability, a casual sectional is a perfect choice. Durable microfiber or polyester blends stand up to pets, kids and everyday wear.
The Ideal Investment for Stylish, Functional Seating
With outstanding versatility, comfort and contemporary style, it's easy to see why sectional sofas have surged in popularity in recent years. They allow you to create a custom seating configuration perfect for your family's needs and your home's layout. Sectionals provide cozy spots for the whole family to kick back and relax together. Plus, they come in a wide selection of on-trend styles and materials to seamlessly match your home's decor. For the ideal balance of form and function, a quality sectional couch is a fantastic furniture investment that will serve your family well for years to come.