Located in one of Beirut's most vibrant districts, Ashrafieh, Mallorca is a multi-level bachelor penthouse apartment designed by Askdeco, a full-service design firm based in Lebanon. Originally, the penthouse is a small studio, but after Askdeco's creative work, it becomes a very modern and efficient living space overlooking a historic district.
Designed in spontaneous flow, the layout reflects functionality tailored to the client's lifestyle needs. Moreover, this 200m² place is full of light and having very contemporary décor. To create a more open and light-filled space, architectural alterations is required to expand the size of its windows. The newly added floor-to-ceiling windows not only provide more light but offer 360° views overlooking the lively streets as well.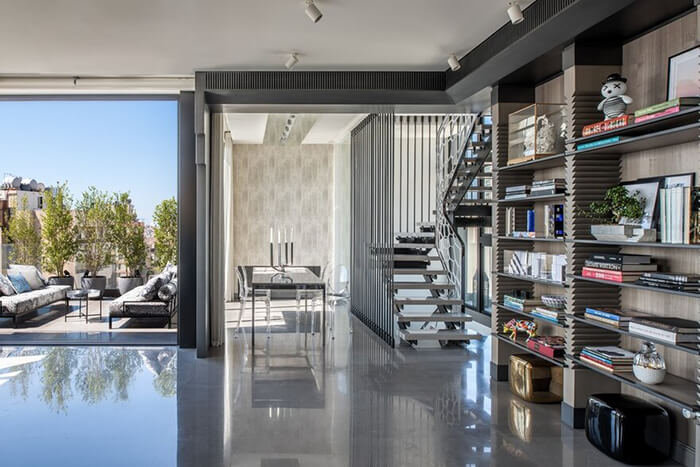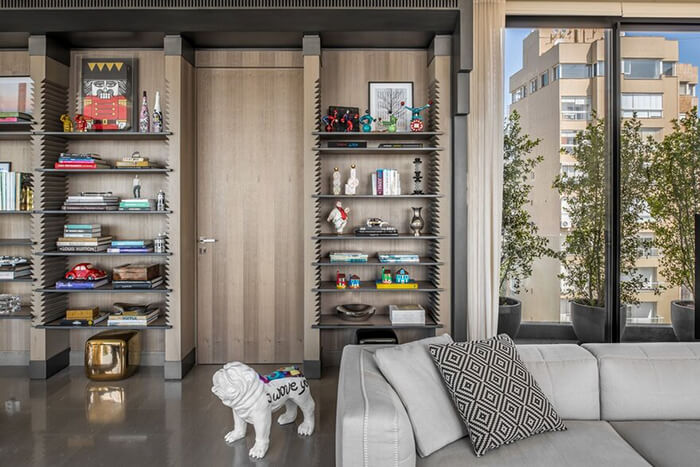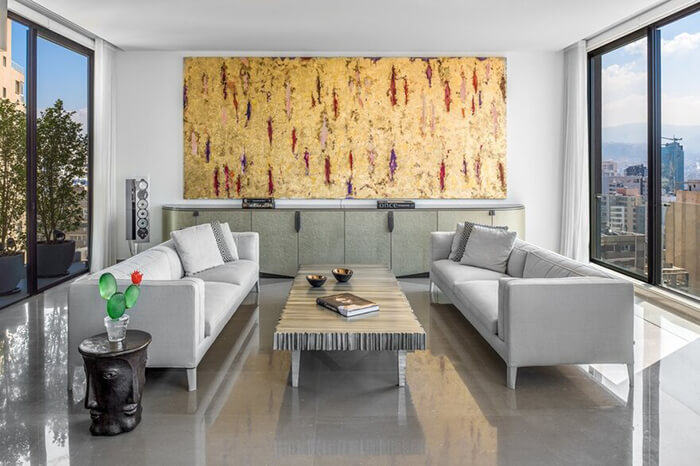 The highlight of the whole place is the intricacy of its winding staircase. Its sculpted design and mutating mesh mirror handrail finish add artistic purpose to its functionality, creating a multi-dimensional centerpiece that blends outward with Mallorca's panoramic spaces.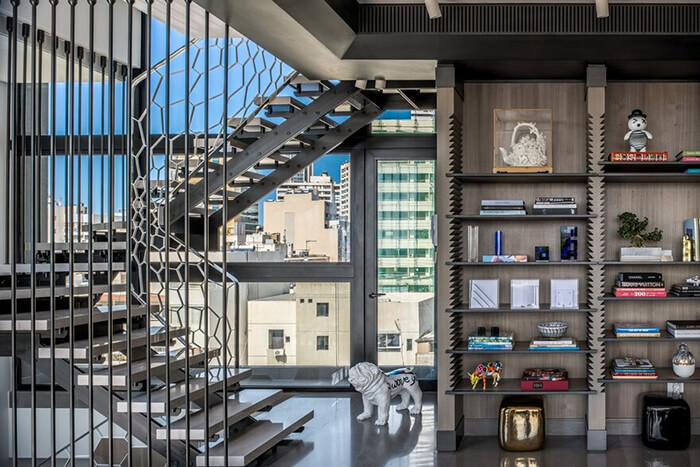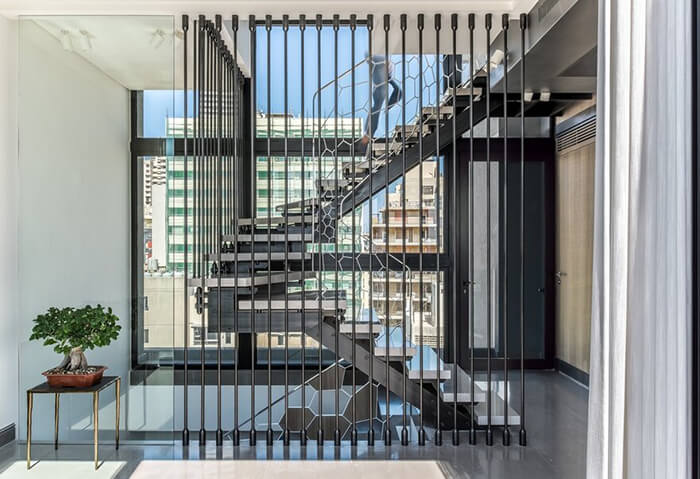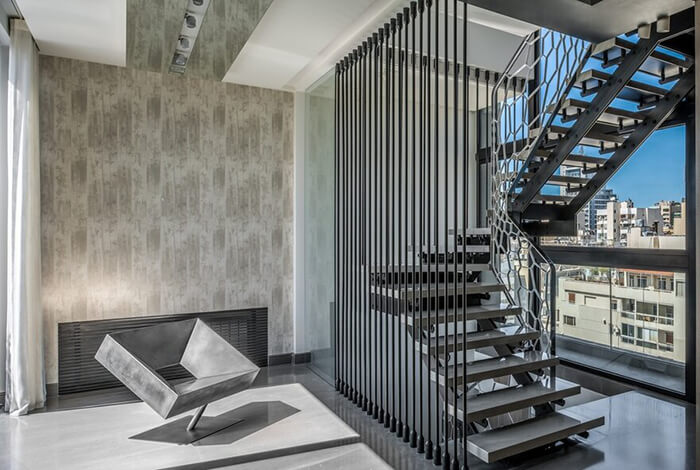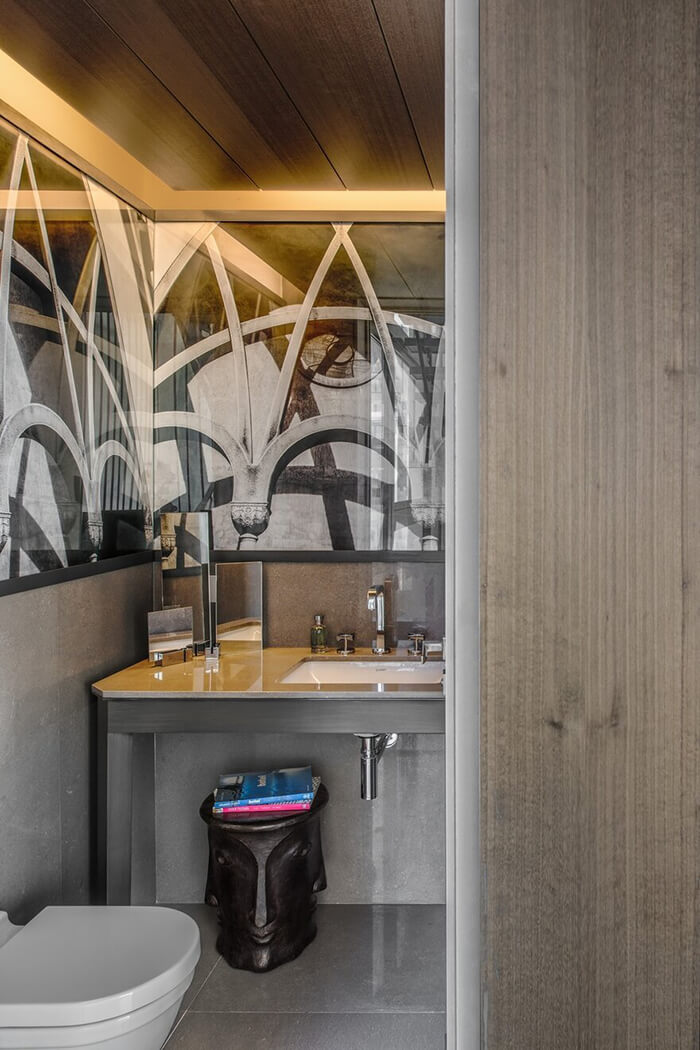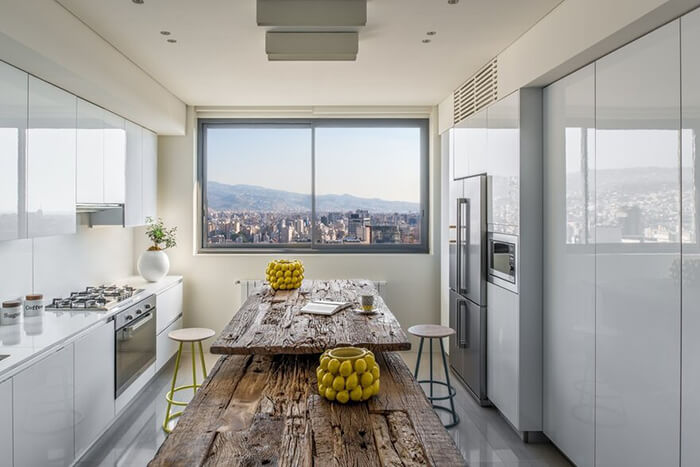 Askdeco also developed a masculine scheme featuring an abundance of metal finishes, while infusing some unique design elements in the master bedroom. Following the client's lead, they installed a multipurpose sink with storage space right at the entrance, and a walk-in closet connecting the washroom with the bedroom.